Broccoli Cauliflower Cheese Bake
Here is a special Mouth Watering Mondays. This recipe I shared on BonBon Break awhile back and now I have it for you here today. It is one of my favorite casseroles and it is so easy to make, Broccoli Cauliflower Cheese Bake. The cheese sauce is created on it's own in the casserole. You just cut up cubes of cheese and viola, it couldn't be easier!! This is a great side dish for Thanksgiving or the holidays!!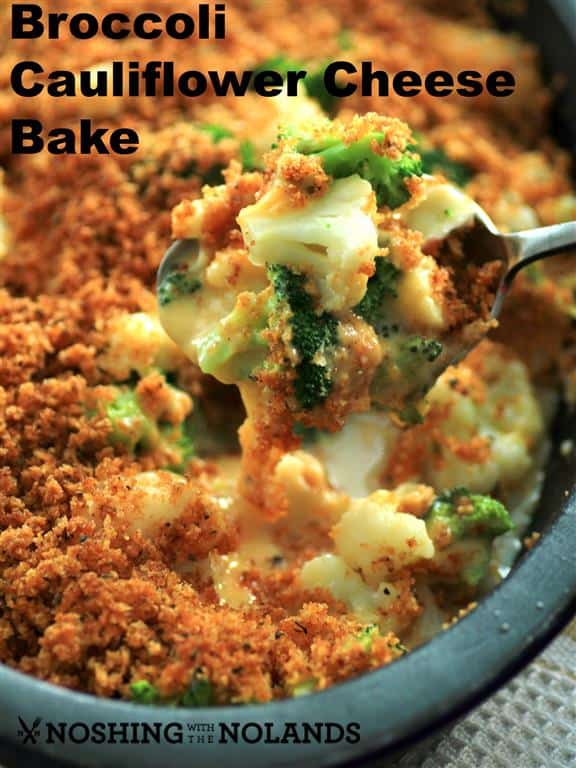 I love the combination of cauliflower and broccoli together. This is the only time I have used Velveeta in baking and I have to say it works great. Maybe not the healthiest of choices but "everything in moderation, including moderation," said Julia Child.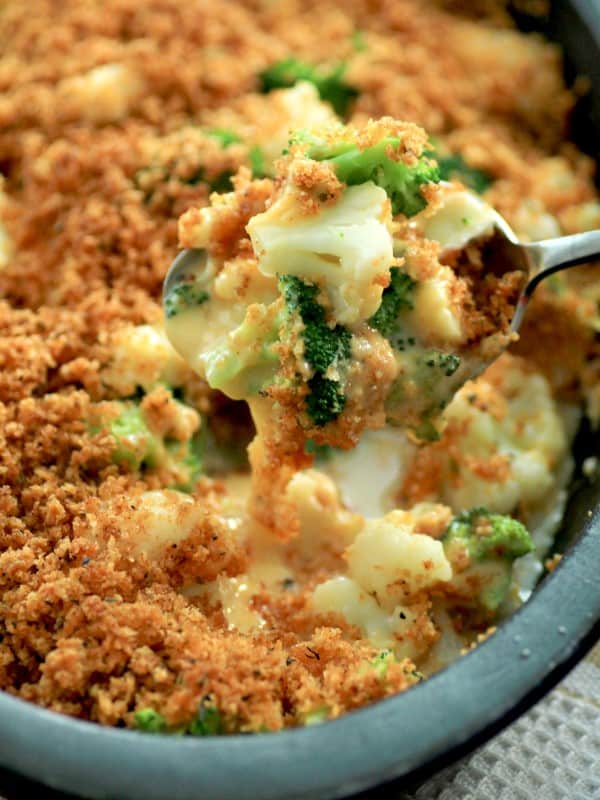 I have brought this dish to a few pot lucks and it completely has disappeared. Everyone loves a cheesy side dish like this and if you use gluten free panko crumbs even more people can enjoy it.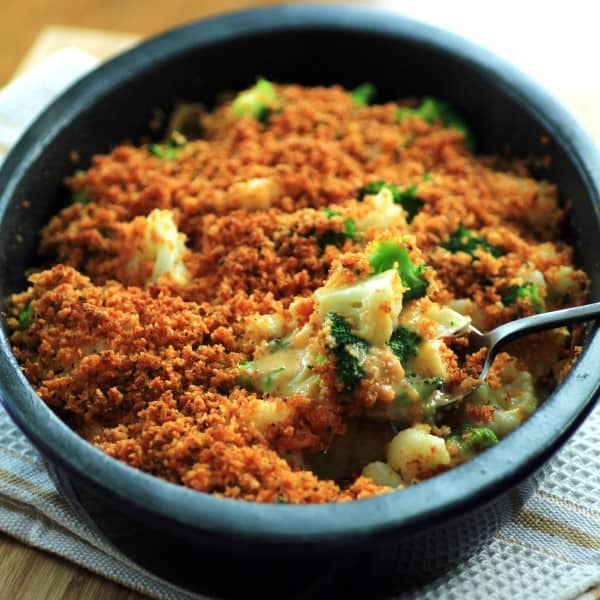 The Recipe
Broccoli and Cauliflower Cheese Bake
An amazingly easy and delicious side dish for Thanksgiving or Christmas!
Ingredients
1 lb. broccoli florets
1 lb. cauliflower florets
1 cup gluten free panko crumbs
¼ cup melted butter
1 tsp. thyme
1 tsp. oregano
1 tbsp. smoked paprika
½ tsp. cayenne
1 tsp. black pepper
½ lb. Velveeta cheese, cubed
¼ lb. Camembert cheese, cubed
Instructions
In a large pot of salted boiling water, blanch the broccoli and cauliflower for 3 min.
Drain and place immediately in ice water. Drain again and place on paper towels to dry.
In a small bowl, add the panko crumbs, butter, thyme, oregano, paprika, cayenne and black pepper. Mix until well combined. Set aside.
Preheat oven to 450F. In a medium sized casserole dish (8x11") sprayed with cooking spray, add the broccolli, cauliflower, Velveeta and Camembert. Top with the panko crumb mixture. Wrap with foil and bake for 15-20 min.
Remove the foil in the last 5 minutes to brown topping. Let rest 5 min. before serving.