Chicken Bacon Leek Casserole #WeekdaySupper
It is #WeekdaySupper today and I am sharing a different Irish recipe with you today for St. Patrick's Day. Chicken Bacon Leek Casserole changes things up from the usual Corned Beef and Cabbage. I found this recipe in my Irish cookbook but it took 1 1/2 hours to roast the whole chicken. Most of us don't have time for that for a weekday meal.
So, when I was at the grocery store I had the butcher cut up the chicken for me and remove the bones from the breast. That way I could get this recipe done in 30 minutes for any easy and delicious meal that won't suck the time out of a busy day. Serve this up with our great Colcannon Recipe for a complete Irish meal.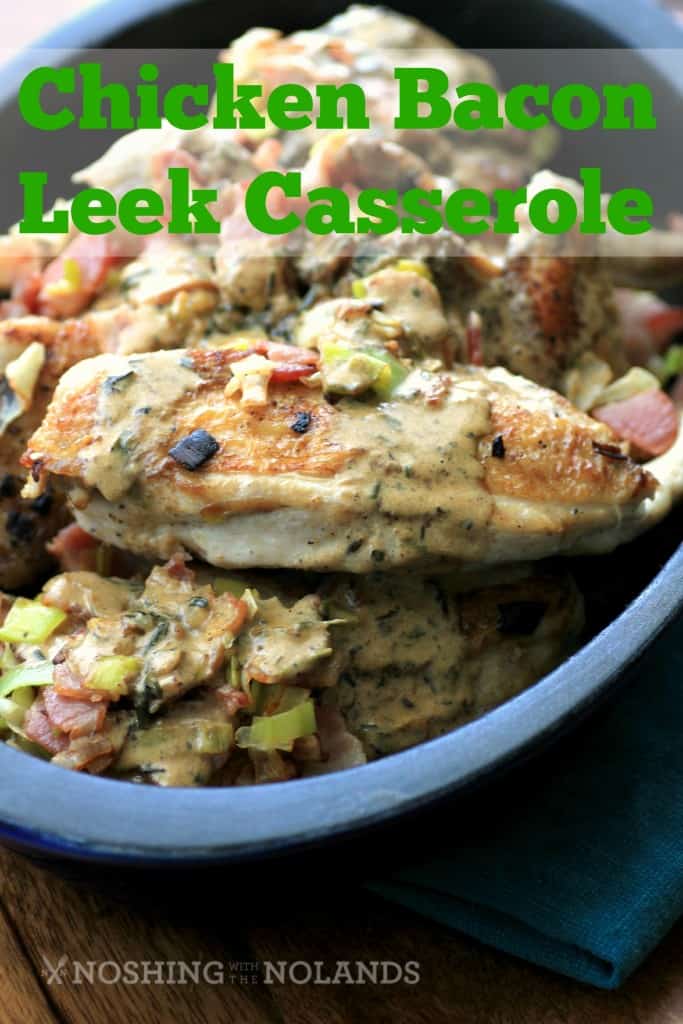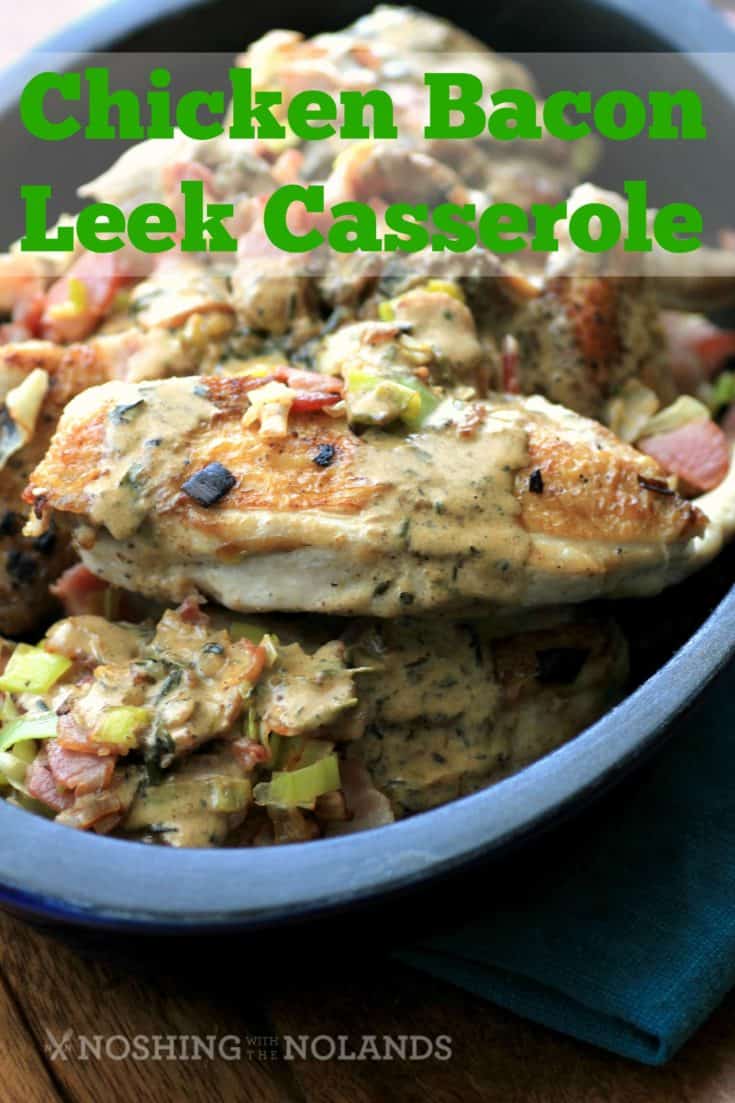 This meal is great to celebrate St. Patrick's Day with or can be served any day!! It seems glamorous with the tarragon cream sauce but is really easy and is also gluten free!!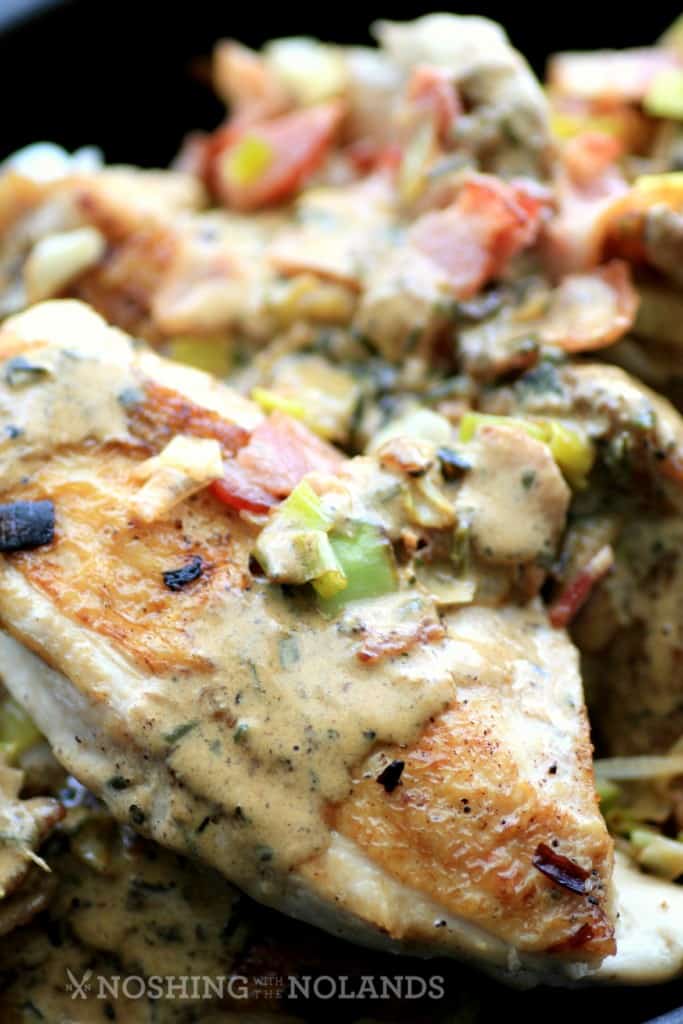 Perfectly done chicken with lots of bacon and leek and a glorious cream tarragon sauce will have your family raving for more. All the pieces of the chicken are placed in a casserole before serving, it is then topped with the bacon and leeks and the delicious creamy sauce is drizzled on top. The dish can be presented this way on the table and everyone can select their favorite piece of chicken. A big crunchy salad is all that you need to accompany this chicken dish.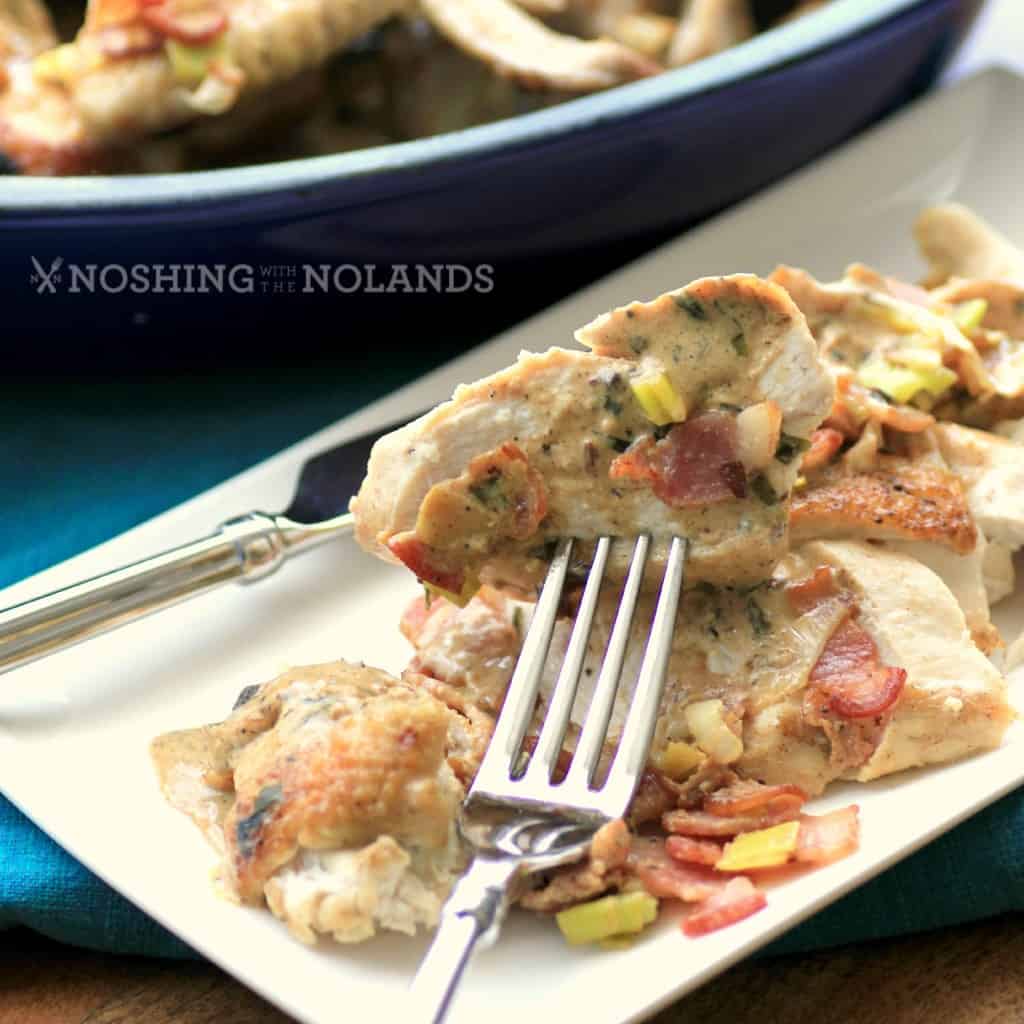 The Recipe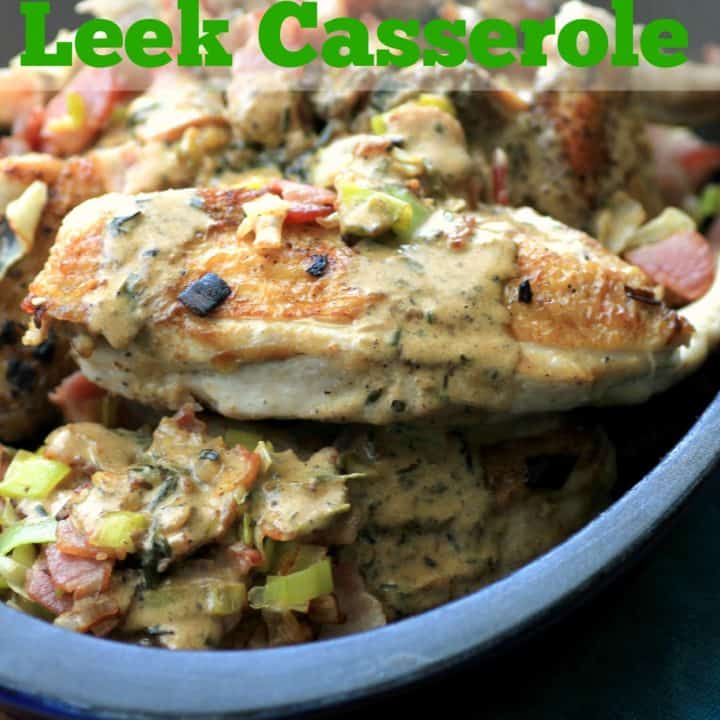 Chicken Bacon Leek Casserole #WeekdaySupper
Yield: 4-6 servings
Prep Time: 10 minutes
Cook Time: 30 minutes
Total Time: 40 minutes
St. Patrick's Day doesn't always have to be about corned beef and cabbage. Try this delicious chicken dish with bacon, leeks and a creamy tarragon sauce.
Ingredients
2 Tbsp. olive oil
3 lb. chicken, cut up, bones removed from breasts
8 oz. bacon, cut into wide lardons
1 large leek, white and light green parts only, cleaned well and sliced
1 cup chicken or vegetable broth
1 cup half and half cream
1 tsp. dried tarragon
Salt and pepper to taste
Instructions
In a large saute pan cook bacon and leeks for 5 min. until the bacon is cooked but not crisp. Transfer to a paper towel lined plate and keep warm. Drain pan if needed.
Season chicken on both sides with salt and pepper. Add the olive oil to the pan on medium high heat and place chicken in skin side down. Cook until browned, then turn chicken over. Reduce heat to medium and cover and cook for 15-20 min. until chicken reads 165F. on a thermometer. Remove chicken to a casserole dish and keep warm. Drain fat from pan. Add the stock and heat, scraping up the bits from the pan. Add the cream and tarragon and reduce the sauce until thickened. Adjust seasoning.
Top the chicken with the bacon and leeks and pour the tarragon cream sauce over and serve.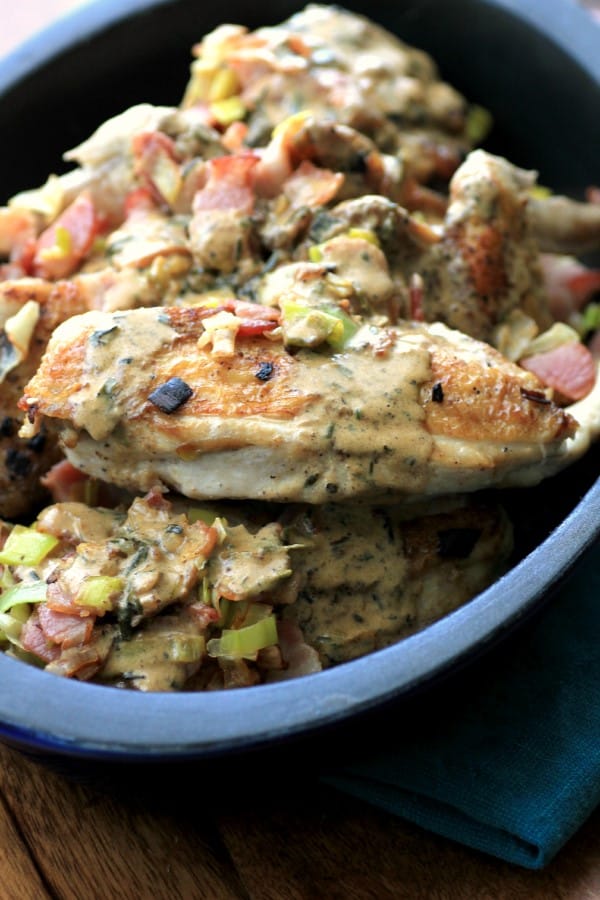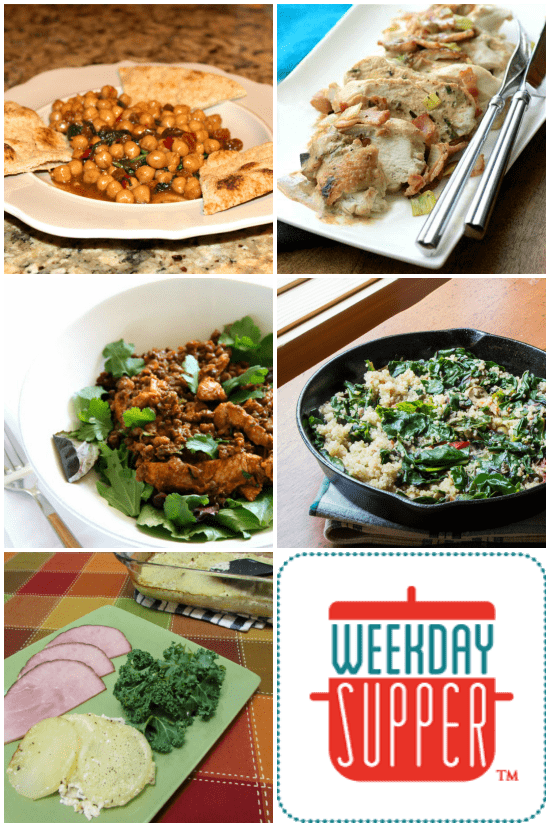 See all the wonderful spring dishes we have for you this week on #WeekdaySupper!
Monday – Curried Chickpeas over Wilted Greens by Take A Bite Out of Boca
Tuesday – Chicken Bacon Leek Casserole by Noshing With The Nolands
Wednesday – Lemony Swiss Chard and Quinoa Sauté with Fried Capers and Olives by The Wimpy Vegetarian
Thursday – Turkey Lentil Taco Salad by Shockingly Delicious
Friday – Gluten Free Scalloped Potatoes with Ham and Kale by Gluten Free Crumbley