Need a great side dish for dinner but don't want all the hassle? This Rice Cooker Mexican Rice recipe would go great with your favorite Mexican main and it is so easy to do. I love using my new rice cooker and this came in very handy for a crowd.
Throw all the ingredients into your rice cooker and forget about it until serving time. This recipe will have you running out to buy a rice cooker if you don't have one already. We also have a new recipe, try our Cheesy Enchilada Rice which can be cooked in your Instant Pot too.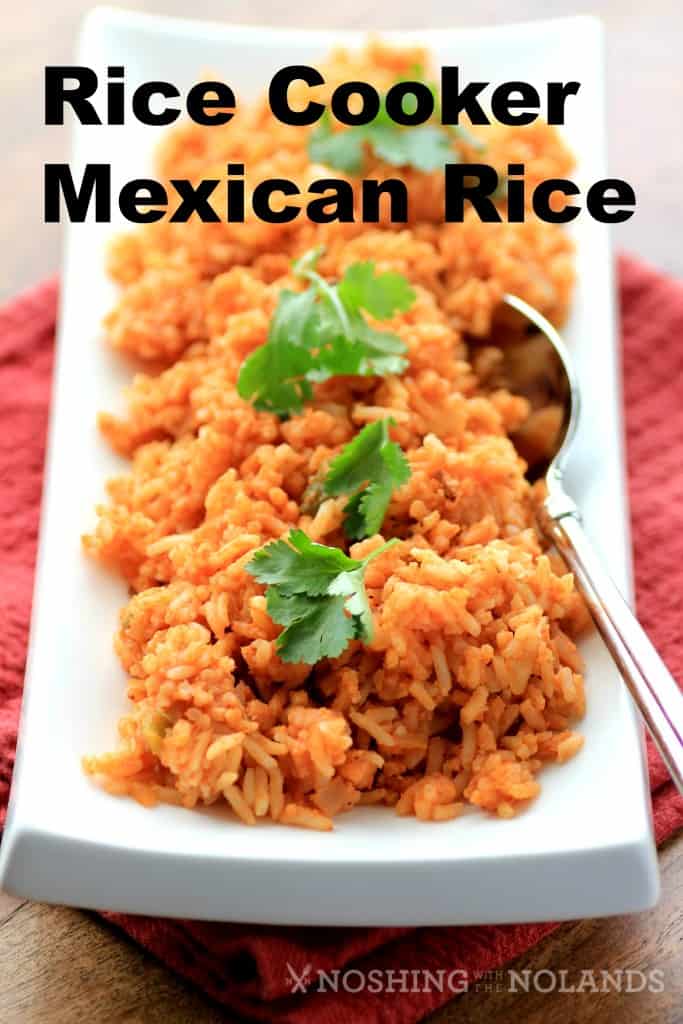 Helpful Items for This Recipe
This post contains affiliate links. As an Amazon Associate, I earn a small portion from qualifying purchases at no extra charge for you.
The one I graciously received was by Hamilton Beach and it is pulled out on a regular basis. We all love the variety of rice dishes we have tried but that is not all I have done!
I have also made Apple Cinnamon Steel Cut Oatmeal and loved it!! I really can't wait to make that again soon!
How to Make Mexican Rice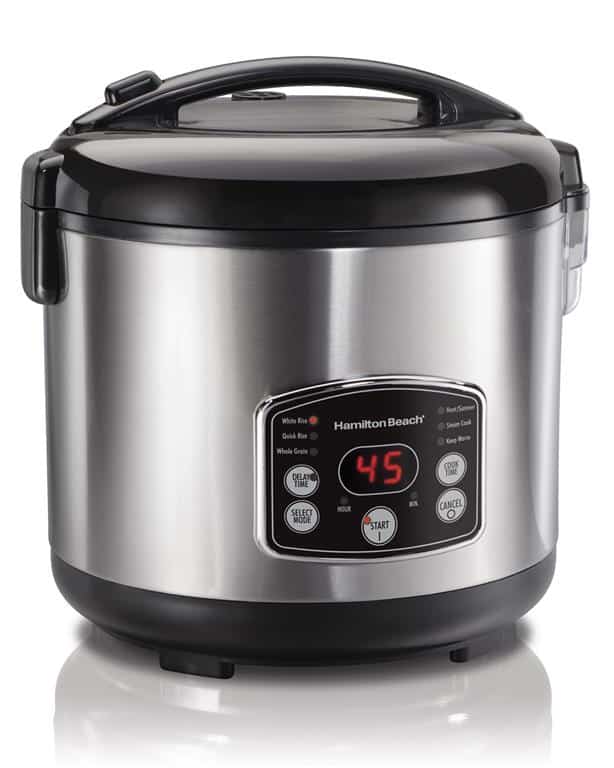 It is easy to make Mexican Rice when you use this beautiful stainless steel Hamilton Beach easy rice cooker. You will love cooking rice if you have this machine, so simple and so efficient.
Just add all your ingredients directly to the rice cooker, stir, set and leave it. The machine does the rest! It even comes with its own measuring cup. The tomato paste instead of tomato sauce makes the rice such a lovely color.
The chicken broth, butter, onion, green chilies, black pepper, red pepper flakes, and salt give the rice lots of flavors but not too much to overpower your main course. Adding in these ingredients also adds to the texture of the dish.
The cilantro is used for garnish and is optional if you don't like it. When it is done it goes to a warm setting until you're ready to use it. I will never cook rice in a stovetop pot again!! This gives perfectly cooked rice every time!!
Variety of Rice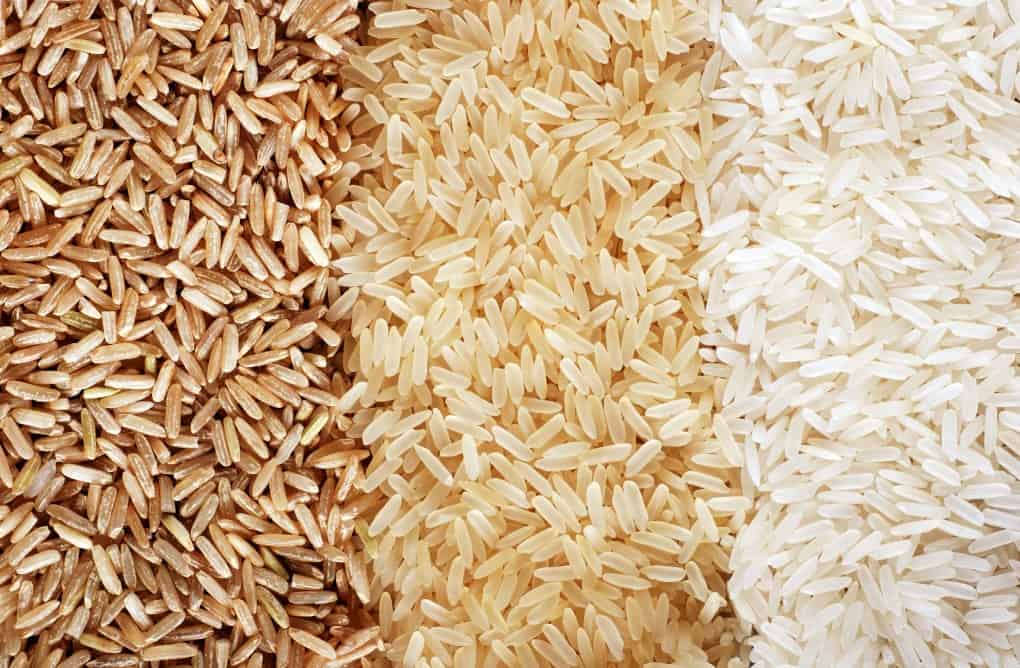 Rice is pure comfort food and can be added to so many cuisines as an easy side dish, whether it is long grain, short grain, medium, wild rice, brown rice or one of the many other varieties of rice that is loved by many.
Cook times will vary for the different kinds of rice you use, but Hamilton Beach has that covered too. No need to find the exact time to bring to a boil and then reduce the heat, the rice cooker does all that for you — such convenience for any night of the week.
We almost just ruined a pot with our daughter wanting to cook rice on the stove. They have to live and learn but now she will be strictly using the rice cooker. Medium-high heat can turn your rice into a burnt disaster very quickly.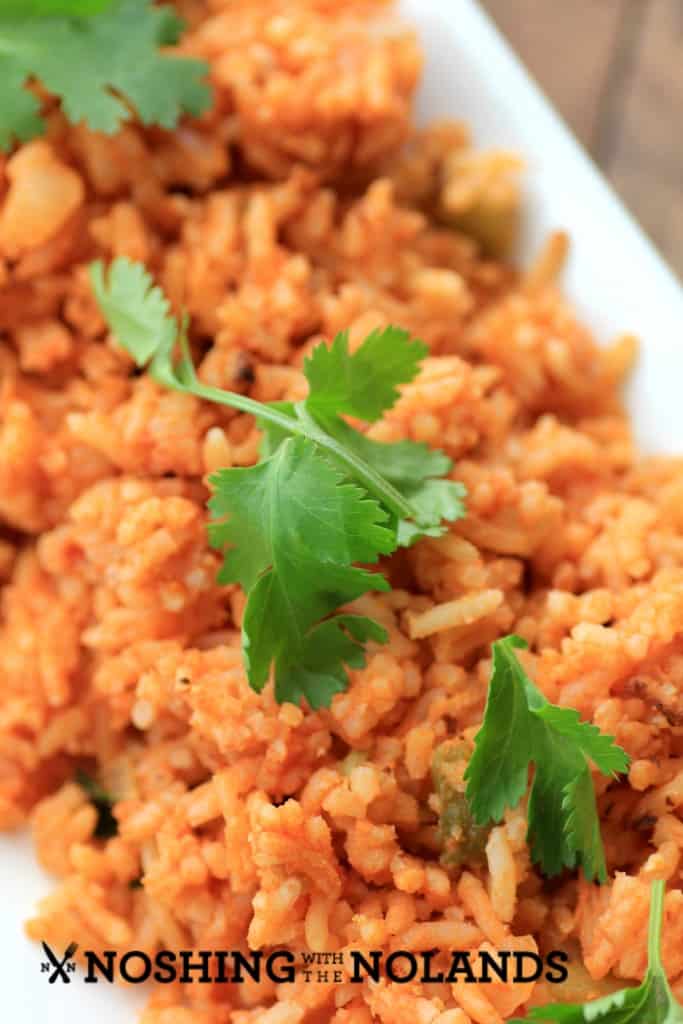 Whether you are enjoying burritos, enchiladas, tacos, carnitas, or any Mexican main dish, this side will go perfectly!! Plan a special Mexican or even Spanish night and serve up this rice!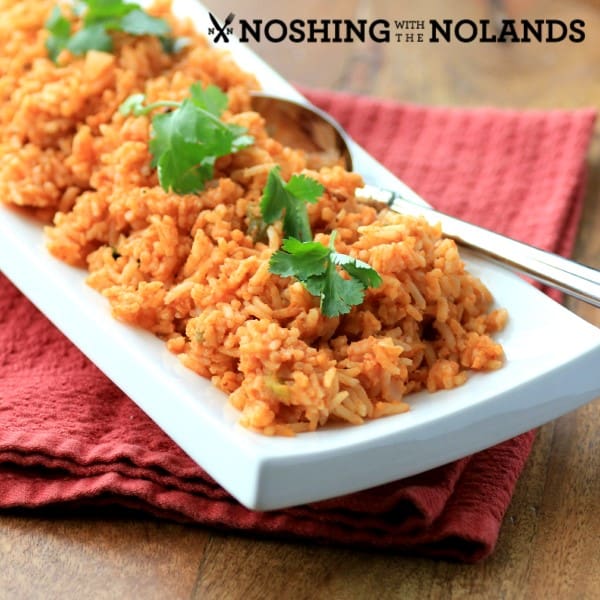 I will often serve up either soft or hard shell tacos or burritos for a quick and easy weekday meal. This Mexican rice is a quick and easy side for anything Mexican, TexMex, or even southern flavored recipes that you may create.
When everyone is running out to activities in the evenings it's great to be able to make sure that the family has a nutritious meal before heading out.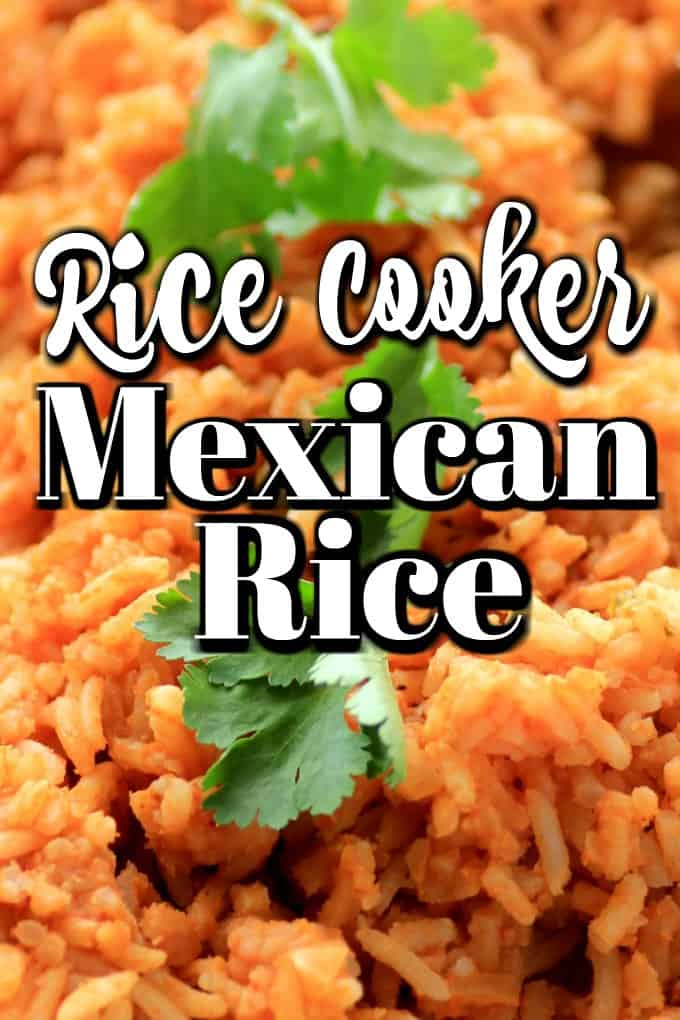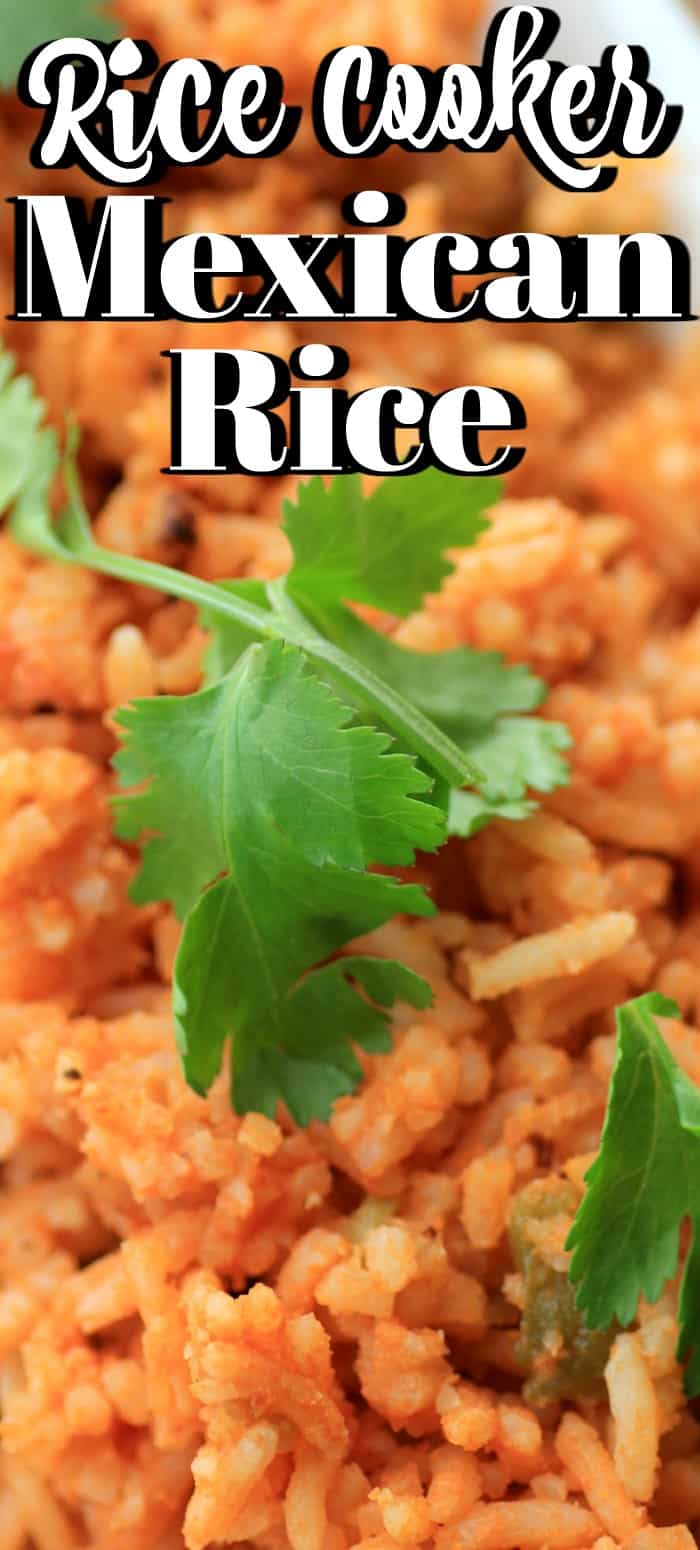 Rice Cooker Mexican Rice Recipe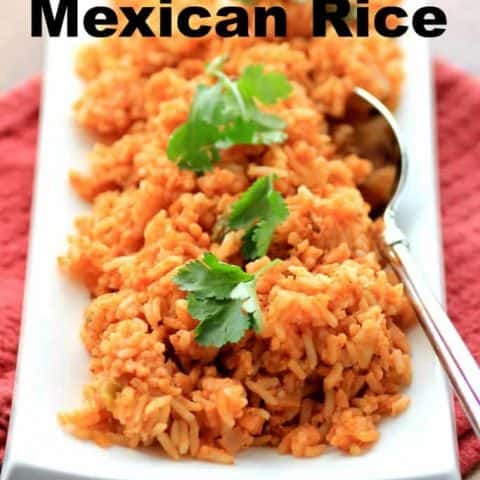 Rice Cooker Mexican Rice
Yield: 8-10 servings
Prep Time: 10 minutes
Total Time: 10 minutes
A very easy Mexican side dish that cooks up in your rice cooker.
Ingredients
1 1/2 cups long grain rice
3 1/8 cup low sodium chicken broth (use 1/4 to 1/3 cup less liquid for drier rice)
4.5 oz. can tomato paste
3 Tbsp. butter
1/2 cup onion, finely diced
4 oz. can diced green chilies
Fresh black pepper
Pinch of red pepper flakes
Cilantro for garnish
Salt as needed
Instructions
Add all ingredients to the rice cooker. Stir well. Cook according to manufacturer's instructions. Let rest for 3 minutes after cooking or longer to thicken and then stir. Garnish with cilantro before serving.
Nutrition Information:
Yield: 8
Serving Size: 1
Amount Per Serving:
Calories: 117
Total Fat: 5g
Saturated Fat: 3g
Trans Fat: 0g
Unsaturated Fat: 2g
Cholesterol: 11mg
Sodium: 146mg
Carbohydrates: 15g
Fiber: 1g
Sugar: 3g
Protein: 4g
Recipe adapted from Food.com Rice Cooker Mexican Rice.