Mint Chocolate Chip Cookies
Today I have a product review for you. I was given four rolls of ChicWrap dispensers to try. Ever since then I wanted to make cookies, Mint Chocolate Chip Cookies as I love Mint Chocolate Chip Ice Cream so much and use their parchment paper. Out of all the wraps I always find this one the hardest to get a straight rip from the container.
The parchment doesn't tear easily, the packaging is usually flimsy and I end up with an awkward-looking piece of parchment paper I then have to fix with scissors. The whole process is frustrating.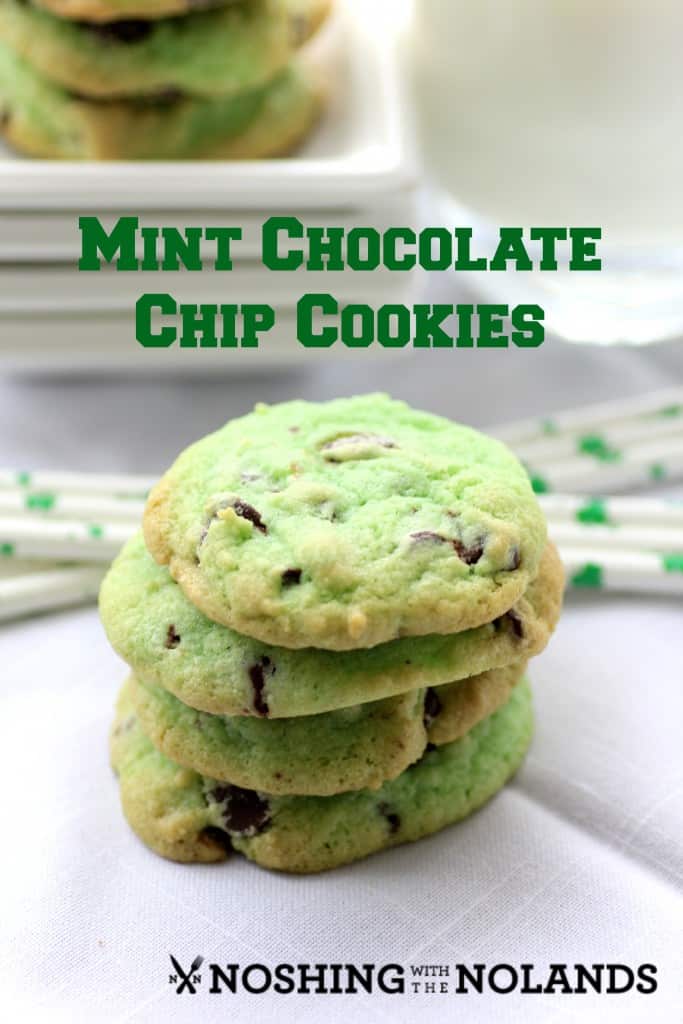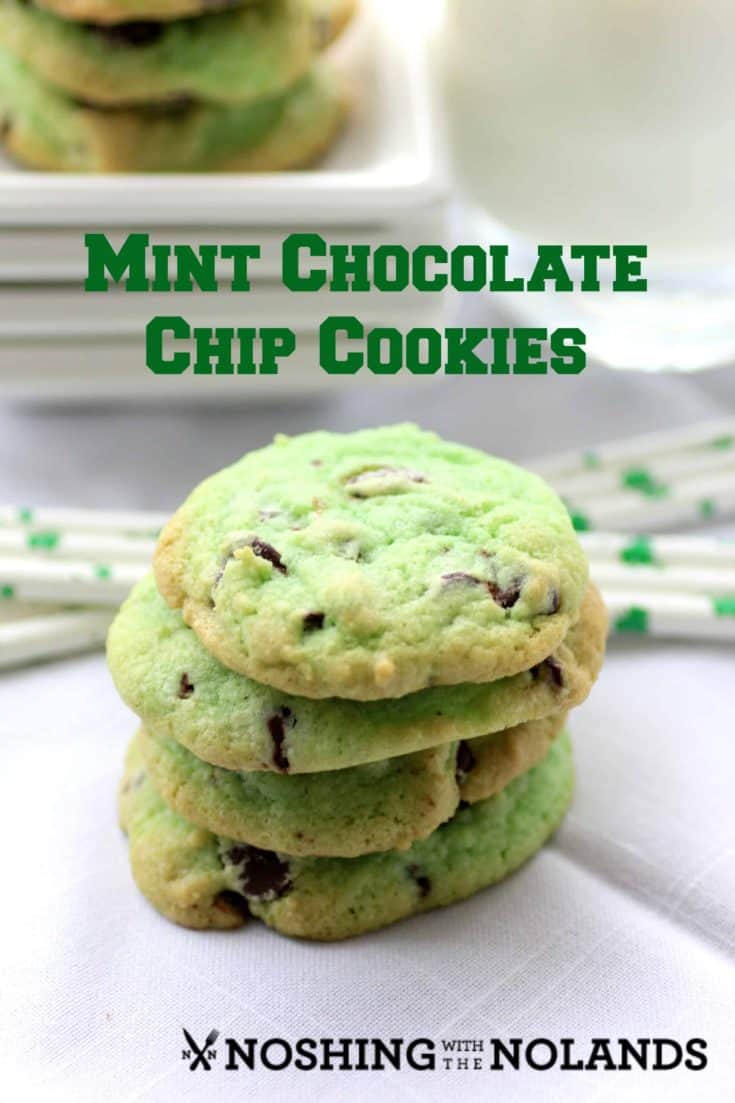 I really wanted to showcase a chocolate mint "green" cookie that I also could share for St. Patrick's Day. The first cookie I made ended up thrown out. It was a perfect green color and looked great but after 24 hours they dried out like little hockey pucks.
Well, I wasn't going to share that recipe with you. So I changed the recipe to one that I had made before but it had brown sugar in it. I was leery that the color would be okay. I was right they turned out terrible, tasted great but looked like Leprechaun poop.
Back to the drawing board, I located another cookie recipe and it turned out fantastic. Perfect green color and wonderfully soft, chewy cookies with a great taste of mint from the mint chocolate chips. Phew, that was a process but I guess you then know that I will not give you a substandard recipe. That I will continue to create until I am satisfied to share it with you.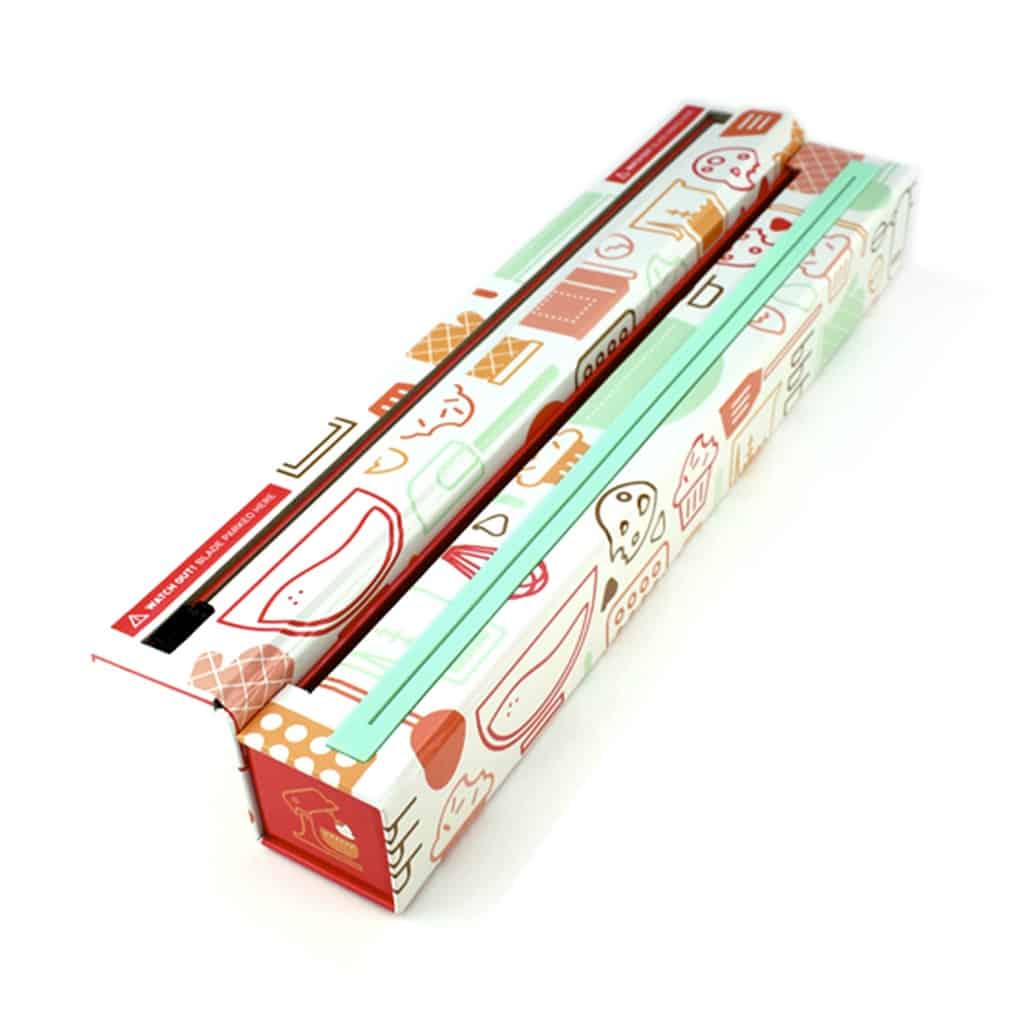 I can tell you what really got a workout, was the parchment paper with all of this cookie baking. The dispenser is a dream to use. You can easily guess how much paper to pull out and the Zipsafe Slide Cutter is fast, easy and slices neatly by moving the button across the track. I am in love with this product. The parchment was the perfect thickness and worked fantastically on all the cookies I baked. Clean up is a breeze, of course, and the parchment didn't brown or scorch and could be easily used again and again. It's a gorgeous design, would make any baker happy! These dispensers would make a great shower gift for the bride-to-be or a hostess gift that would really be appreciated. The dispenser is longer at 15″ and will hold up to 150′. A 20′ roll of professional white parchment paper is included.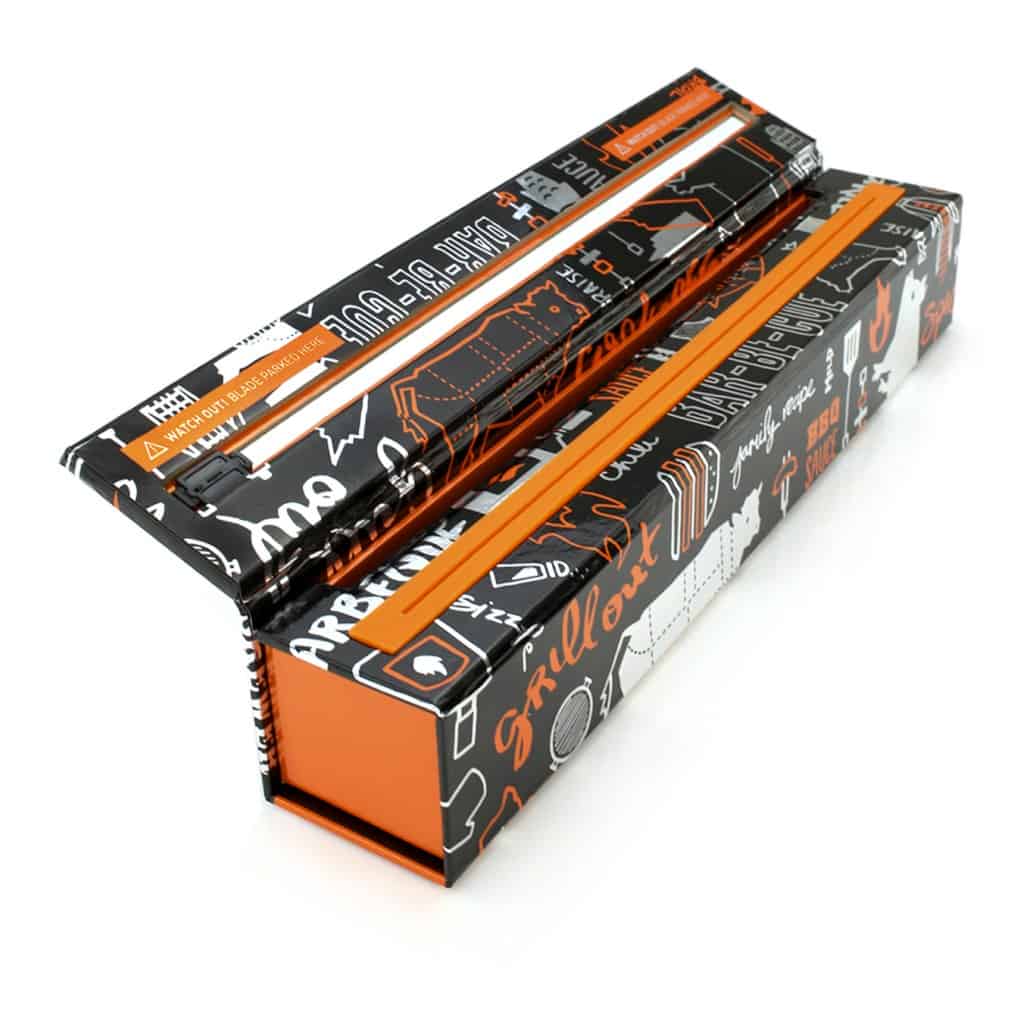 Not only is this product wonderful to use but the containers are gorgeous enough to display on a countertop or to be given as a gift. This one, in particular, would be a great Father's Day gift for dad. The ChicWrap "BBQ" Foil Dispenser is made for tough jobs like lining pans, freezing and grilling. It's bold design with orange, black and metallic colors pop with a celebration in its design and it is perfect for helping you out with your favorite BBQ recipes. The dispenser is 12″ long and comes again with the ChicWraps's clean cutting slide button. 25′ of professional foil is included but it can house up to 200′.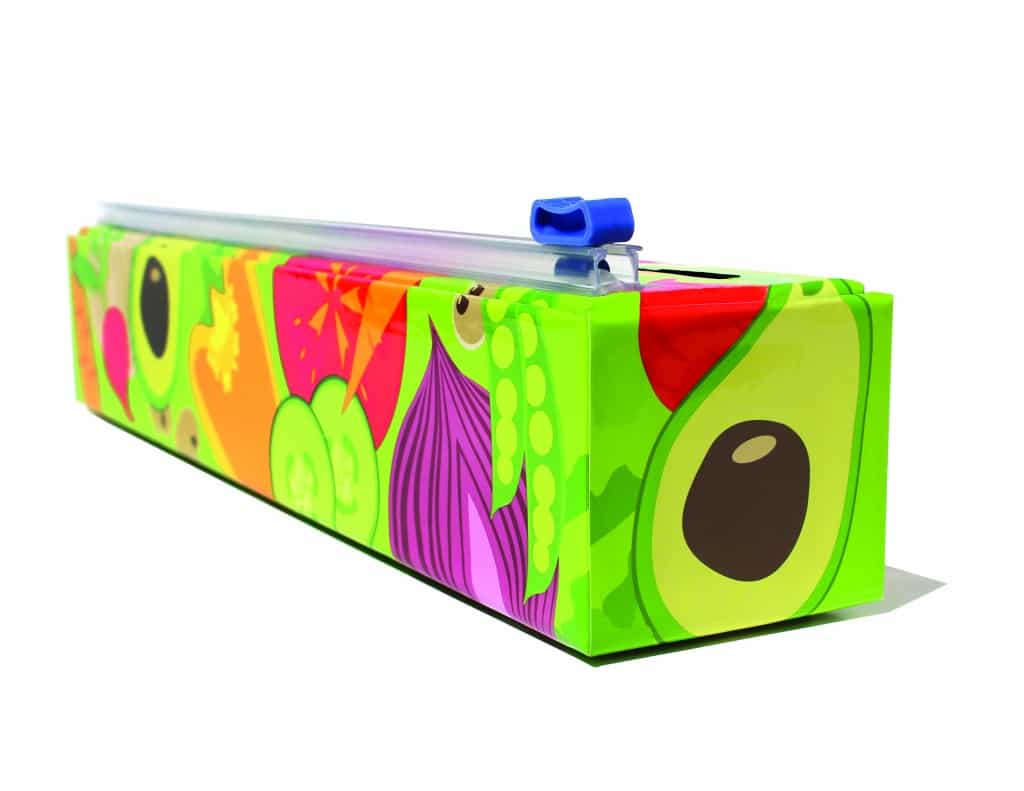 The plastic wrap dispensers come in six vibrant colors that will fit any kitchen decor. What I love about these dispensers is that they are sturdy. The plastic wrap is 12′ long and will house up to 250′ and comes complete with a roll of that length, of professional grade plastic wrap. Again the dispenser has the super easy ZipSafe Slide Cutter and the plastic wrap will hold tighter and longer than traditional store brands. There is also a gift pack of six designs that you and your friends could all share!
All the ChicWrap designs are made with sustainable, high-end graphic designs that are UV Surface Coated and are easily wiped clean. All have the cutting slide button for safe, effortless cutting every time. Rubber feet are attached to prevent slipping of the dispenser when using.
For the full line of designs, pricing, and availability come to ChicWrap.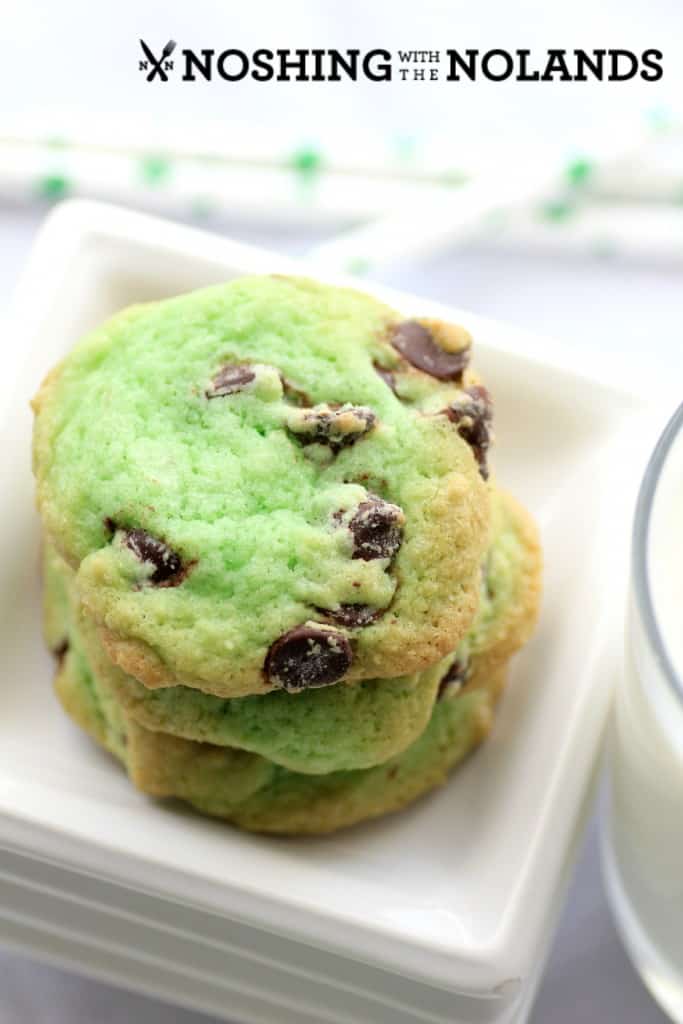 Back to the cookies, these decadent cookies are easy to make and will be gobbled down by all the little Leprechaun's in your household. The perfect nut free cookie to take to school for St. Patrick's Day. Happy St. Patrick's Day!!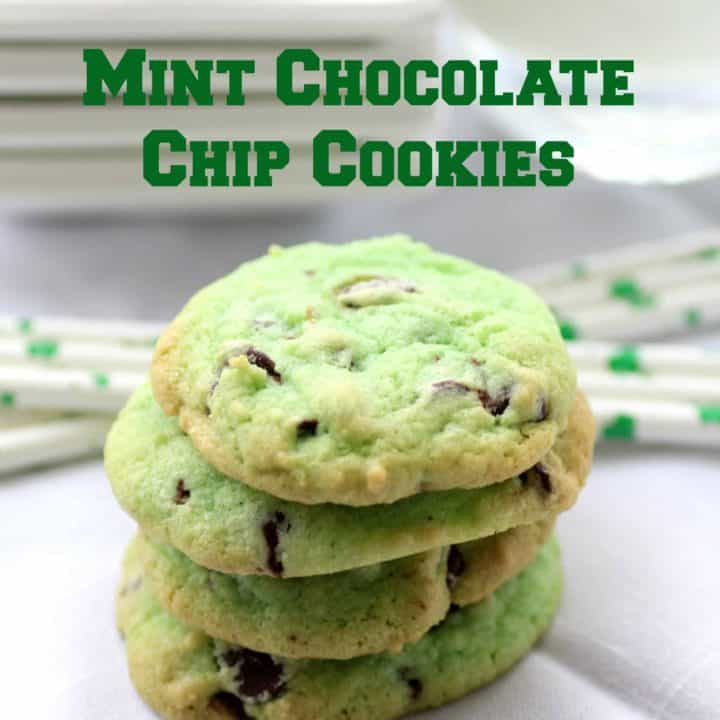 Mint Chocolate Chip Cookies
Yield: 3 dozen
Prep Time: 15 minutes
Cook Time: 10 minutes
Total Time: 25 minutes
A minty green cookie that is perfect for St. Patrick's Day.
Ingredients
2 1/2 cups flour
1 tsp. baking soda
1/2 tsp. salt
1 cup butter, softened
1 1/4 cup sugar
2 eggs
1 tsp. green food coloring
1 350 gm. pkg. mint chocolate chips
Parchment paper
Instructions
Preheat oven to 350F. Mix flour, baking soda and salt together in a medium bowl. Set aside.
Cream the butter and sugar together in a standup mixer with a paddle attachment. Add in the eggs one at a time and mix well after each addition. Add in the food coloring, mix well. Gradually add in the flour and mix well. Stir in the chocolate chips.
Scoop by tablespoon onto a parchment lined cookie sheet. Bake for 9-10 min. until lightly golden on the edges. Cool on the cookie sheet for a few minutes and then remove to a cooling rack. Store in a sealed container.
Recipe adapted from
McCormick's Mint Chocolate Chip Cookies Recipe
.