Coconut Rum Banana Cake
Need a quick cake for brunch, dessert or to take with you to someone's home? This little Coconut Rum Banana Cake is the perfect snack size slice for anytime of the day, mom would love this on her special day of Mother's Day too.
Our daughter is not a huge fan of traditional cake, I believe she finds it too rich with all the icing. This cake though she would have gobbled down in an instant but the lucky recipients of this were are fellow church parishioners. And it was gone in an instant.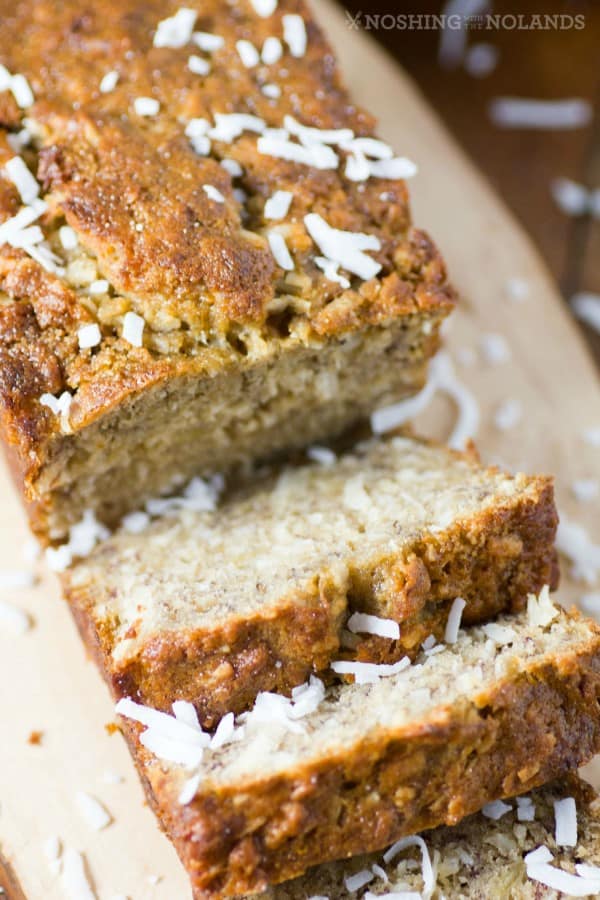 Moist from the banana but full of flavor from the rum and coconut. It gives it a lovely tropical feel with this combination. Let this cake take you away to the tropics!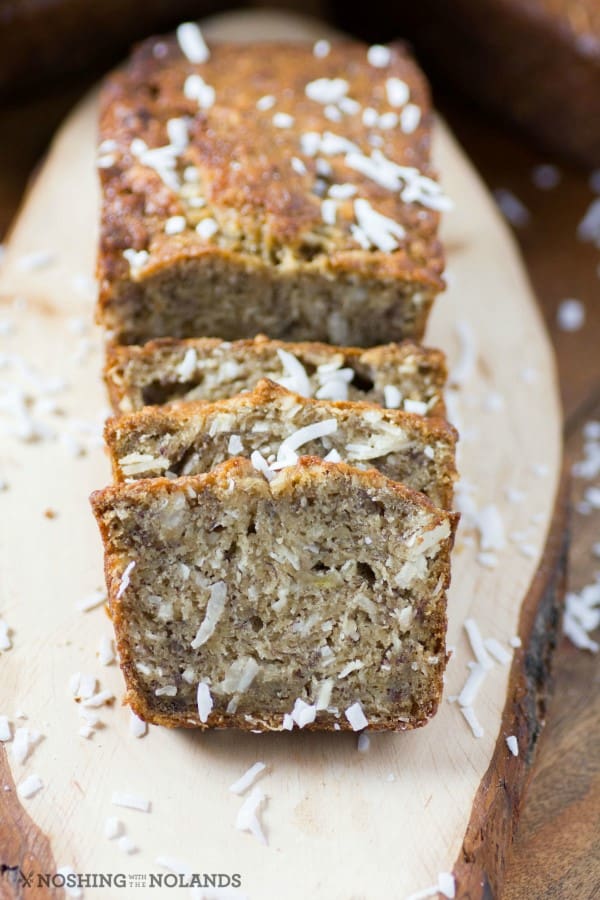 You can see how moist it is and look at all the wonderful coconut swirled in. You will want to make this again and again. It is also a great way to use up all the bananas that seem to linger around in your freezer.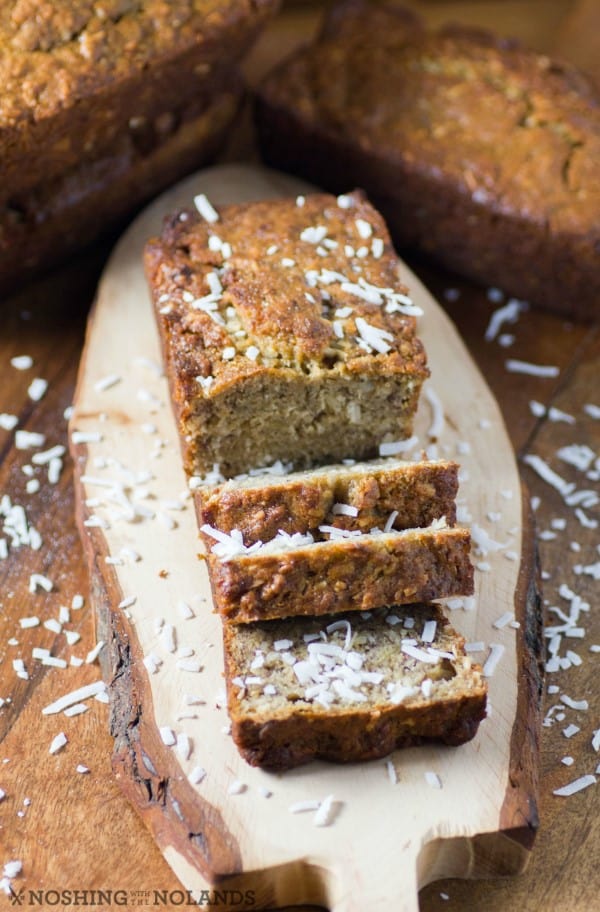 Coconut Rum Banana Cake
An easy banana cake with the wonderful flavors of coconut and rum.
Ingredients
2 cups flour
1 tsp. baking soda
¼ tsp. salt
½ cup butter
¾ cup brown sugar
2 eggs, beaten
1 tsp. vanilla
4 Tbsp. amber rum
2½ cups (6-7) frozen thawed bananas
1 cup shredded coconut
Instructions
Preheat oven to 350F. Lightly grease four mini loaf pans or one large loaf pan (9x5") and set aside. In a large bowl of a standup mixer, cream the butter and brown sugar together until light and fluffy. Add the eggs and mix well. Add in the vanilla, rum and bananas until mixed together.
Whisk together in another bowl the flour, baking soda and salt. Add to the butter mixture by spoonful and combine until just mixed. Fold in the coconut.
Pour the batter into the prepared pans and bake for 45 min. for the smaller loaves or 60 min. for the larger. Turn out onto a cooling rack when done.
Once cooled wrap bread in plastic wrap and then foil. It will keep for 3 days like this (if it lasts that long). It also freezes well.