We have joined forces at The 30 Day Recipe Challenge to celebrate apples! They are a fantastic fall fruit that go so well in many dishes from breakfast right through to dessert. After checking out our recipe be sure to scroll down and see what else everyone has brought, lots of delicious recipes for you to choose from.
I made for you for this event Overnight Streusel Apple Cinnamon French Toast. This is like an apple crisp joined french toast and they had this offspring! Or two pages of the recipe book stuck together from breakfast and dessert. It is wonderful and a big scoop will be welcomed at your next brunch. Also, try our luscious Stuffed French Toast for an amazing breakfast too.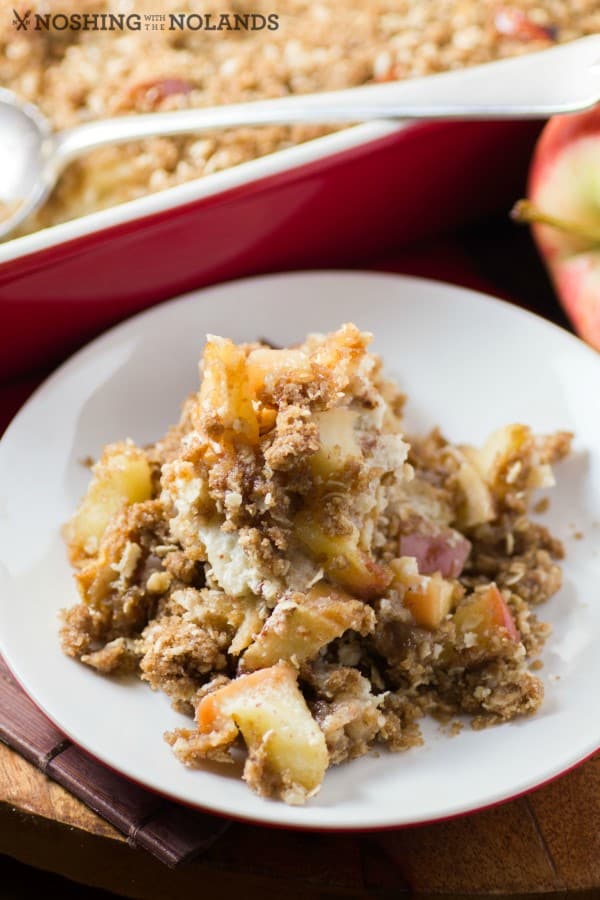 This is lovely and sweet and has the wonderful crunchy topping with the soft underlying french toast therefore a wickedly good combination. This would be the best to wake up to in the morning for the holidays. The french toast can be made the night before and the streusel topping also. The next morning all you need to do is chop up some apples and sprinkle on the streusel and pop it into the oven for an hour. Which is a nice long time so you can prepare other dishes. Crispy salty bacon or sausage would go lovely with the sweetness of this dish.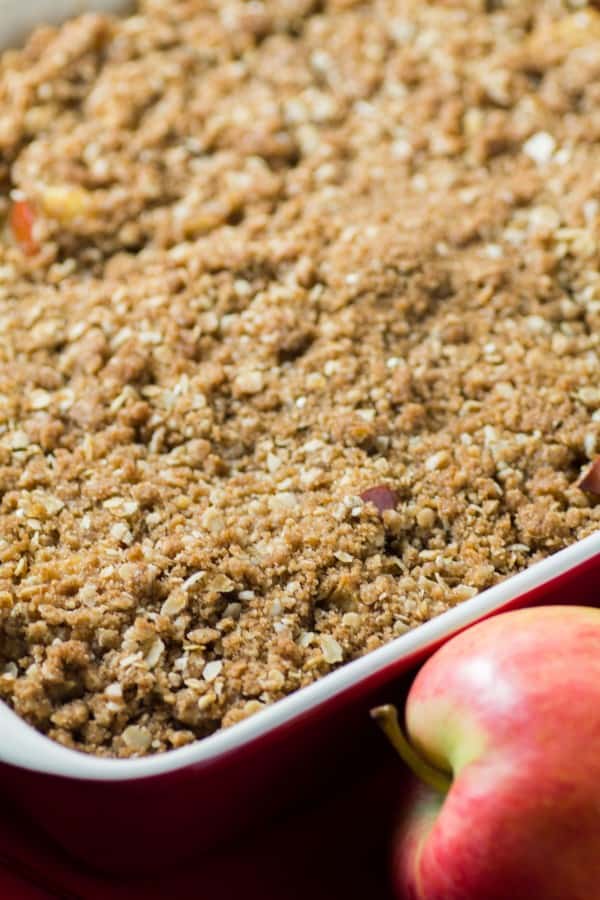 This recipe makes a lovely big 9×13″ pan to feed a hungry crowd. If you adore apple crisp then you will be head over heels for this brunch casserole.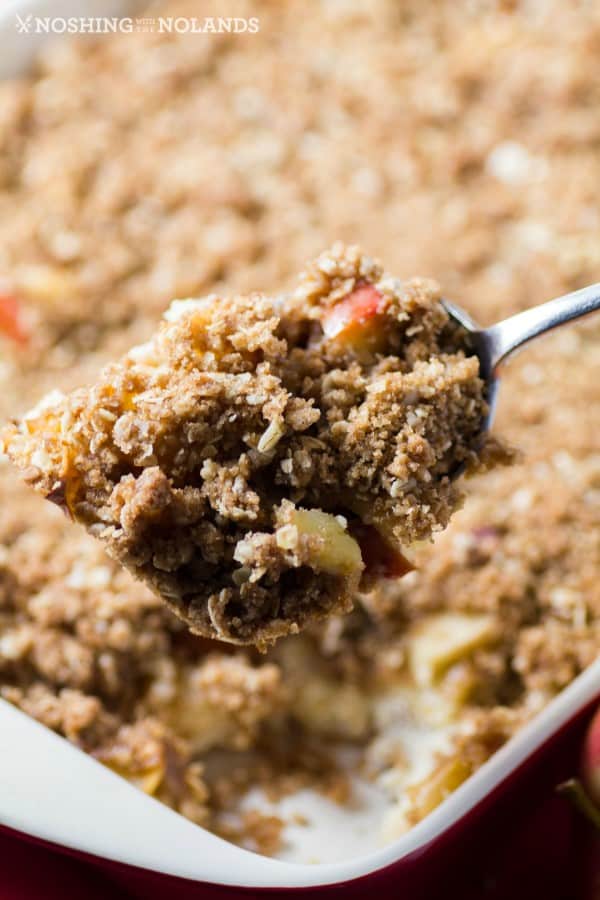 The Recipe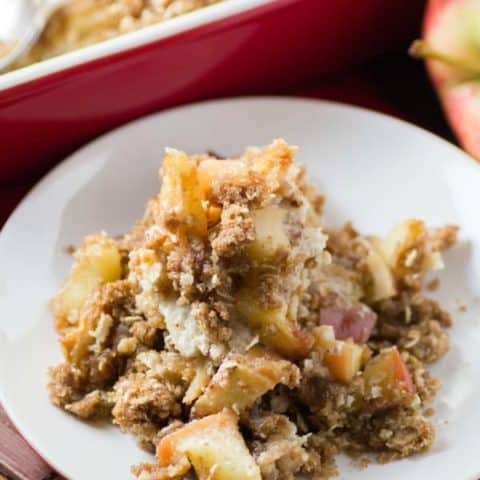 Overnight Streusel Apple Cinnamon French Toast
Yield: 10-12 servings
Prep Time: 25 minutes
Cook Time: 1 hour
Total Time: 1 hour 25 minutes
The perfect marriage of an apple crisp and french toast together in this wonderful make ahead brunch casserole.
Ingredients
Baguette, cut into 3/4" slices and enough to fit a 9x13" pan
4 eggs
1 1/2 cups 2% milk
1 Tbsp. sugar
1/2 tsp. salt
2 tsp. vanilla
1 tsp. cinnamon
3-4 large honey crisp or gala apples
Streusel topping
1 cup brown sugar
3/4 cup flour
3/4 cup oatmeal
1 tsp. cinnamon
1/2 cup butter
Instructions
Spray a 9x13" pan with cooking spray. Lay down the sliced baguette, cutting pieces in half for a tight fit. Mix together the eggs, milk, sugar, salt and cinnamon. Pour over the baguette and cover with plastic wrap. Refrigerate for 3 hours or overnight.
To make the streusel topping, mix the brown sugar, flour, oatmeal and cinnamon together. Cut in the butter and mix until crumbly with a pastry cutter or your fingers. Store in a container until ready to bake.
When ready to bake, preheat oven to 350F. Dice up apples and place on top of the french toast. Top with the streusel toppinga and spread out evenly to cover. Bake for one hour. Serve slightly cooled down with maple syrup if desired.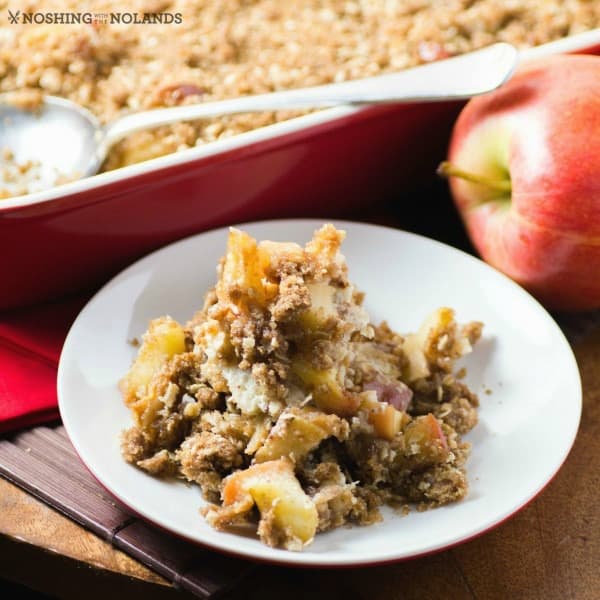 Check out all the other delicious APPLE recipes below from bloggers who took part in our 30 Day Apple Challenge.