Day 5 of 5 Days of Egg Dishes and Ken comes in with a winner of dish!! I had a skillet hash in mind for this last recipe but when I saw him creating these for breakfast one day I was sold that this would be the finale!!
Not only are ham and eggs great but he added sun dried tomatoes, sharp white cheddar and spinach, I loved it!!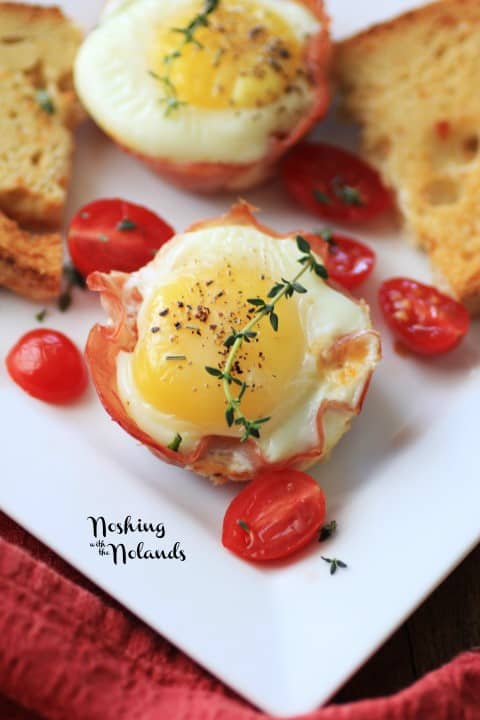 Little bits of thyme added the right touch to knock this breakfast out of the park!! The egg was cooked to perfection, so keep on eye on it to how you would like it done!!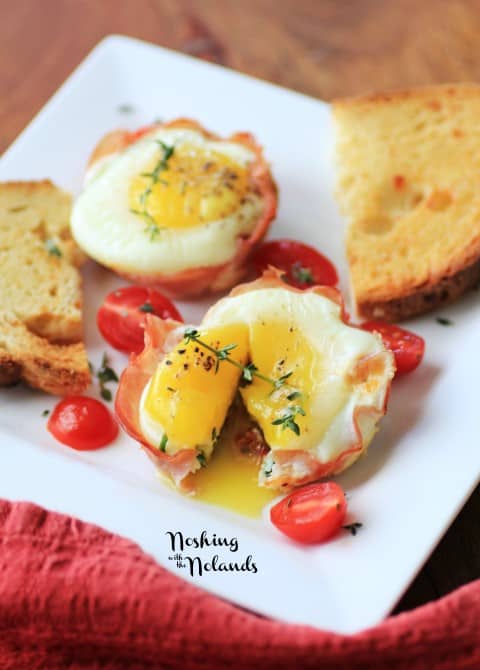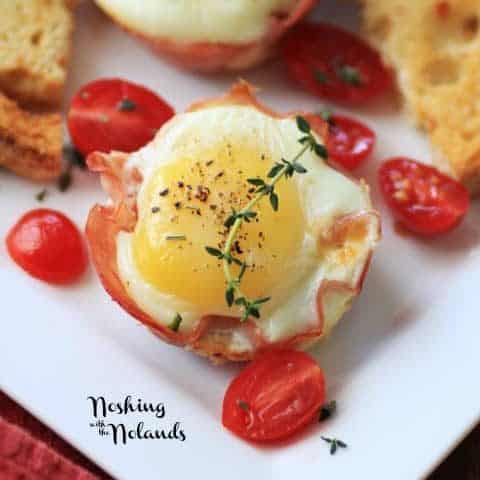 Ham and Egg Cups
Yield: 2
Prep Time: 15 minutes
Cook Time: 15 minutes
Total Time: 30 minutes
A delicious twist on a traditional ham and egg breakfast!!
Ingredients
4 thin slices ham
4 eggs
4 tsp. chopped sun dried tomatoes
4 tsp. diced sharp white cheddar
8-12 whole baby spinach leaves, stems removed
1/2 tsp. fresh thyme, optional, more for garnish
Instructions
Preheat oven to 350F. Place one slice of ham in each of four well greased muffin tins. Place in 2-3 spinach leaves in the bottom of each ham slice and add 1 tsp. sun dried tomatoes and 1 tsp. cheddar. Add the thyme if using.
Crack one egg into each ham cup. Season with salt and pepper. Bake for 10-15 min. until desired doneness. Serve with toast.