Amber loves these and asks for them all the time. This one I made tastes exactly like the Starbucks recipe and I am sure has less calories and you can easily make it at home. She has been asking for this all the time and I have to make some up again for her. I hope you love this recipe as much as she does. ENJOY!!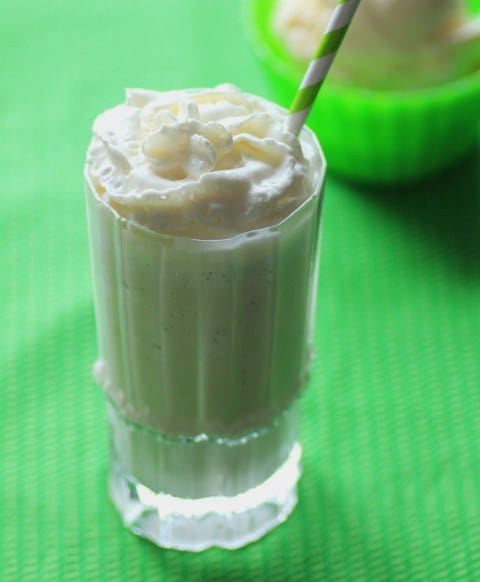 Copycat Starbuck's Vanilla Frappuccino
A great copycat vanilla frappuccino
Ingredients
10 ice cubes
6 oz. skim milk
3 oz. fat free French vanilla Coffee-Mate, liquid creamer
Seeds from ½ vanilla bean
Splash of vanilla extract
2 scoops of vanilla ice cream
Whipped topping, optional
Instructions
Add all the ingredients into a blender and blend until the ice is crushed. Makes two drinks. Top with the whipped topping if you like.