Ham Salad Sandwich
I have had this recipe kicking around for quite awhile now, Ham Salad Sandwich. It has been hanging out on my desk ever since I made it for a party, so I needed to get it into action again, made up, served up and on a sandwich.
Do you struggle for homemade meals that everyone will love. Needing something quick to fill those grumbling tummies before a sporting event and you have very little time?
Want a great quick fix for lunch? Or even something that can be a bit special for a party too. This ham salad can be served up on crackers as a spread or served like we have it today on a sandwich, either way it will be gobbled down.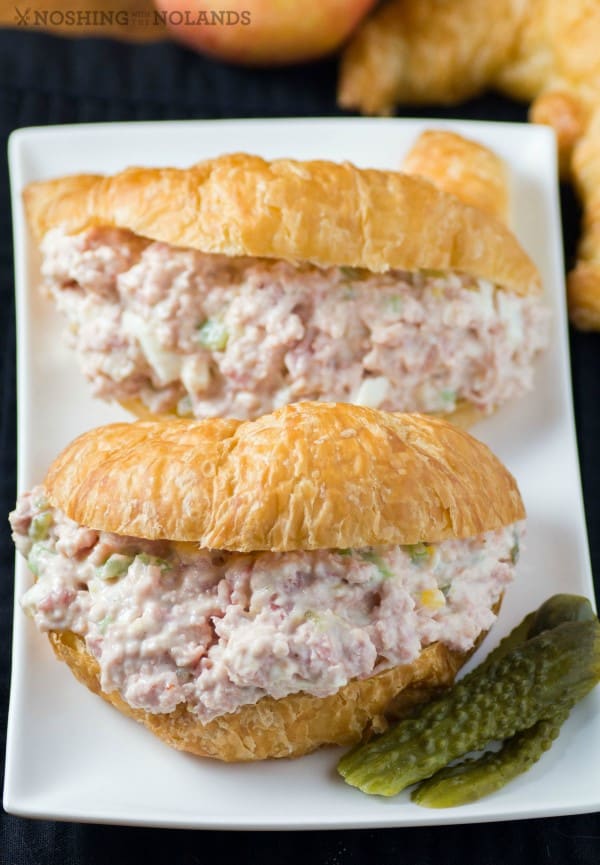 Don't have time for the hard boiled egg to be added, don't stress, just simply omit but I really do like to have it in there if you can.
Boil up a couple extra to have on hand, they sure do make a great  healthy snack and kids love them, at least mine sure does!!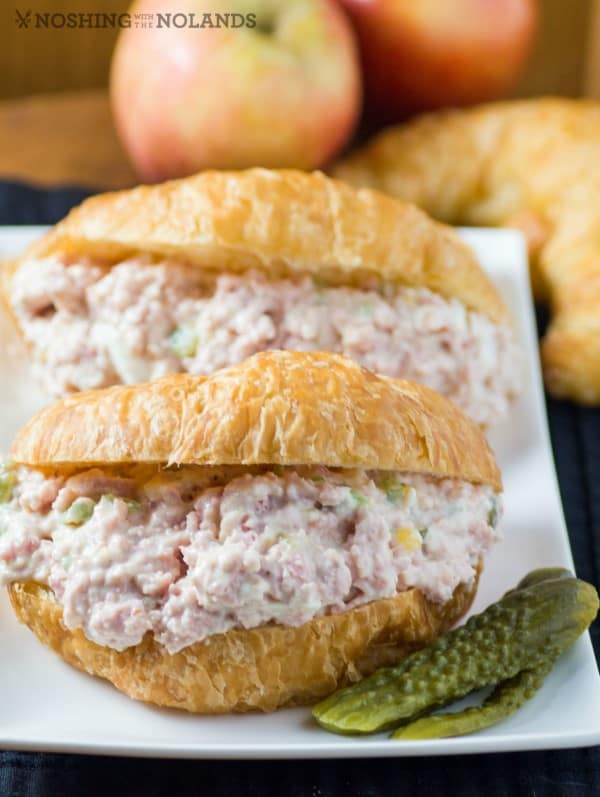 See how gorgeous and creamy this ham salad is. It has the right balance of a little crunch from the celery, a little sweetness from the relish and a whole lot of goodness from the ham and egg.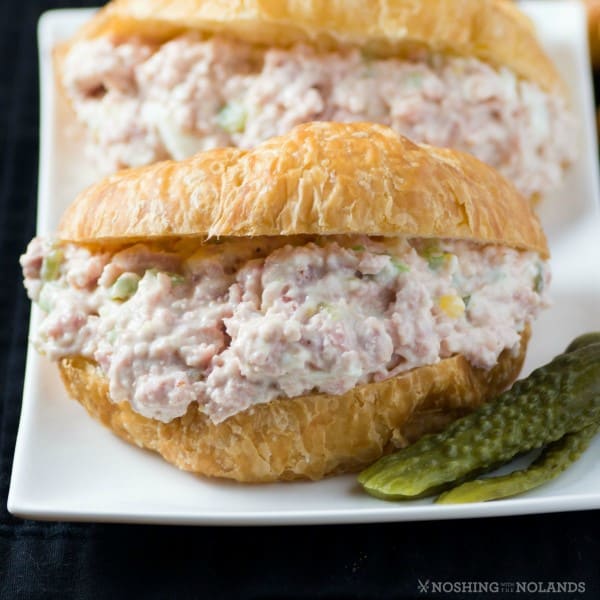 The ham salad is party worthy too as I said I made it for a party with crackers! Makes a great change up to a dip!
Do you have a load of ham leftover from the holidays? Just mince it finely and you are ready to go. No need to grind it! Toss it in with the other ingredients and you have a gorgeous ham salad.
Enjoy, I know you will love this recipe!!

Ham Salad Sandwich
A delightful ham salad that is delicious as a sandwich but could also work as a wonderful spread for appetizers. You will want to be making this all summer long!!
Ingredients
2- 5 oz. cans of ham, flaked or equivalent in leftover ham
1 hard cooked egg, chopped
3 Tbsp. celery, chopped finely
1 Tbsp. onion, chopped finely
3 tsp. sweet relish
½ cup mayonnaise
1 tsp. Dijon mustard
Fresh croissants, bread or crackers
Instructions
In a medium bowl, mix all ingredients together lightly. Serve on croissants, bread or crackers.