Impossible Coconut Rum Pie
Mom wasn't a cook at all, really didn't like it but I was so happy to find first her Mexican Impossible Pie recipe and then this Impossible Coconut Rum Pie. These must have been recipes she found after I had moved out, I don't remember her making these. Both have turned out fantastically and it was nice to bring my mom back into the kitchen with me. I have made a few impossible pies before and have always really liked them. I shared with you a Cheddar-Corn Impossible Pie that we really enjoyed!! They are so simple for a quick and easy weeknight meal. This dessert can be made for any occasion, the wonderful rum flavor boosts it up a notch!!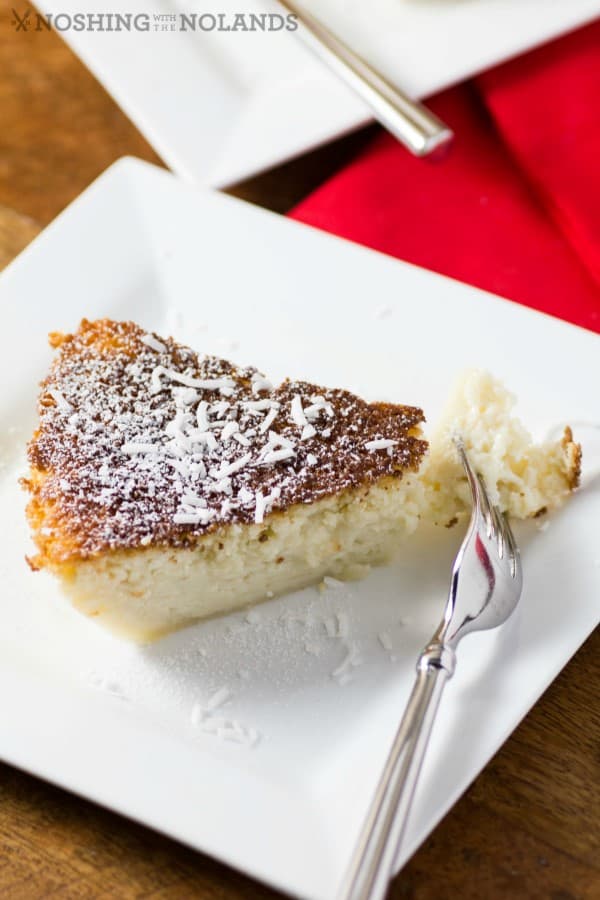 The top is nicely browned giving it extra flavor, the middle creamy and coconutty and the bottom crust tender and delicious. Think this is hard to make, no way, it couldn't be simplier. All of it is created in a blender and then poured into a pie plate. The impossible part is that is all does the magic in the oven. The top gets a golden brown crust and the bottom gets a tender crust all by its' self.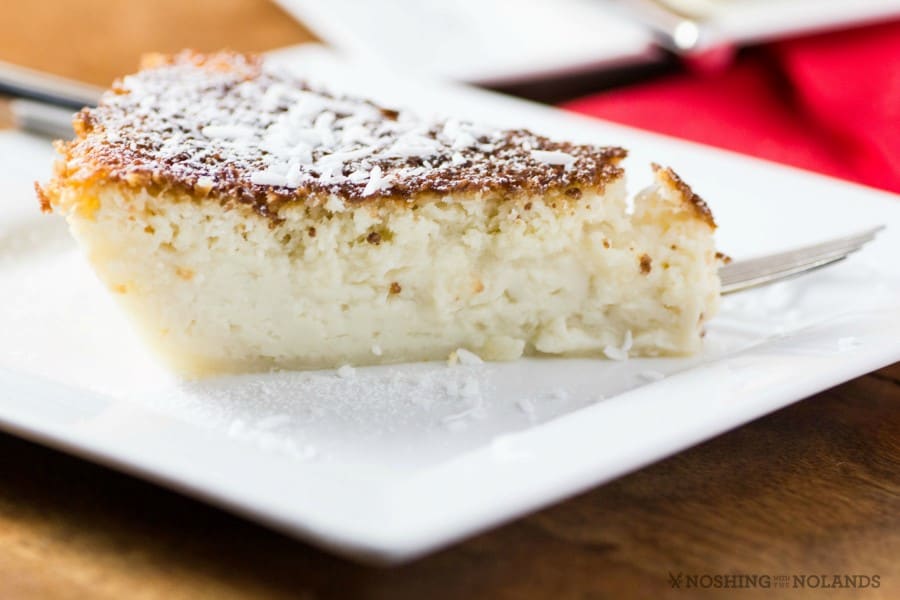 See how gorgeous that is, you are going to want to make this for sure. The lovely rum shines through and makes this a perfectly tropical experience. Enjoy!!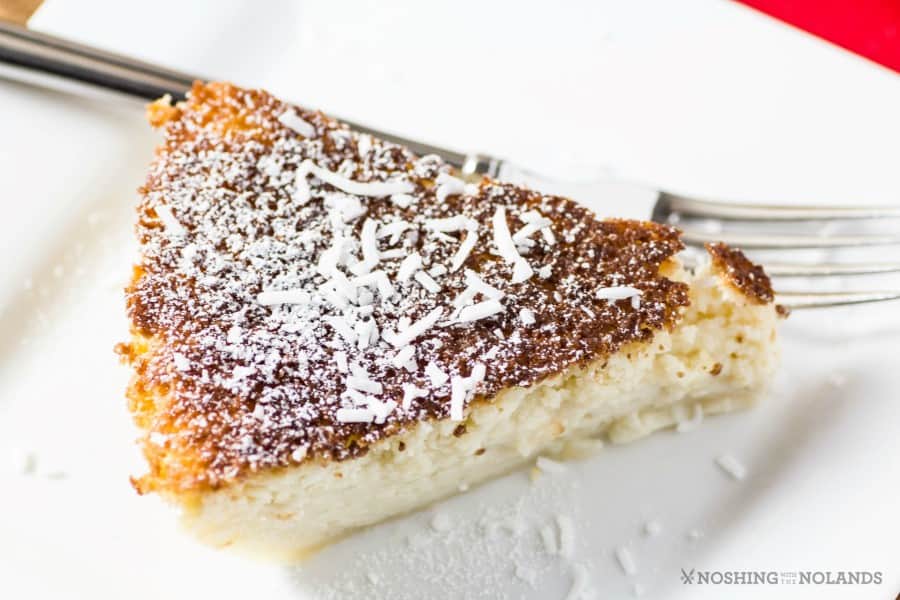 Impossible Coconut Rum Pie
A traditional Impossible Pie that is upped to another level with gorgeous dark rum!
Ingredients
2 cups milk
¾ cup sugar
½ cup Bisquick
4 eggs
¼ cup butter
1½ tsp. vanilla
1 cup shredded coconut
1-2 Tbsp. amber rum
Instructions
Preheat oven to 350F. Grease a 9" pie plate. In a blender add all the ingredients and blend for 3 min. Pour into prepared pie plate and bake for 40 min. Let stand 5 min., serve warm or at room temperature. Refrigerate unused portions.