Review cookbook time again. YUM!! This one is 125 Best Casseroles and One Pot Meals by Rose Murray. Love dinners like this Cheddar-Corn Impossible Pie, easy and with little clean-up. Nothing better!!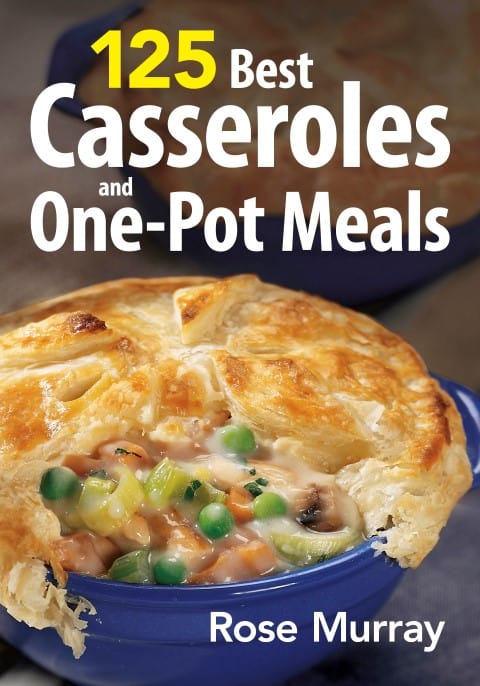 This cookbook is perfect for today's busy lifestyle. We all still want delicious and wonderful meals but we don't want the fuss. Convenience and easy preparation are essential for Monday to Friday meals!!
A lot of the recipes are make-ahead also. There is everything from big casseroles to smaller amounts that you can freeze for later use.
There are stews for the winter months and small and quick dinners and stir fry to elegant dishes that are entertaining worthy. Something for everyone and any time of the year.
I chose this lovely Cheddar-Corn Impossible Pie. Perfect for a quick and easy spring dinner. One that will get you oohs and aahs from your family. Loaded with veggies and scrumptious bacon, I can't wait to make this one again!!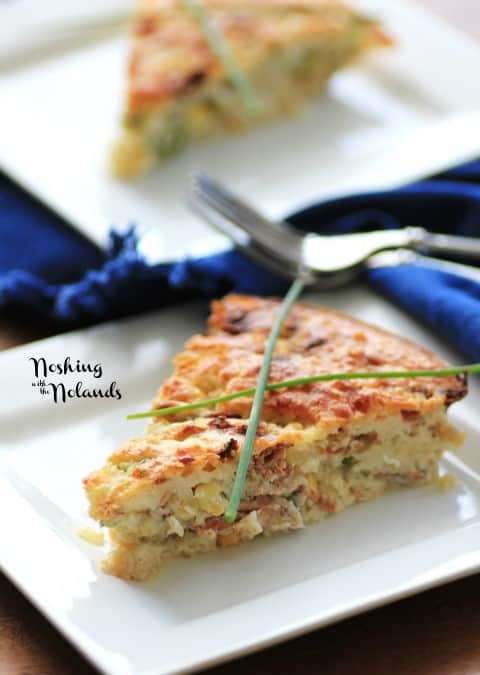 But There is More!
This cookbook is full of fabulous recipes like Chicken and Shrimp Pad Thai, Garden Vegetable and Chicken Paella, Roasted Summer Vegetable Lasagna, and Honey-Curried Chicken and Apricots, to name a few for spring and summer!!
Rose Murray the author has been a sought-after food writer, cooking teacher, and broadcaster for over 30 years.
She is a frequent contributor to food and lifestyle magazines and she has authored, co-authored, or contributed to more than 40 other cookbooks, WOW, that is impressive!! Rose lives in Ontario, Canada.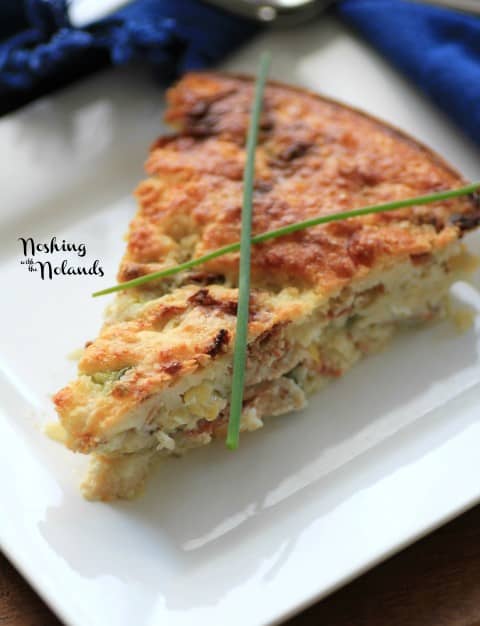 The author writes: When you think there's nothing in the house for supper, or when relatives suddenly appear for Sunday lunch, here's the answer.
The flour mixture in this vegetable-packed dish magically forms a very thin tender base for its zesty custard filling. Serve with chili sauce or bottled salsa and a cabbage-carrot slaw.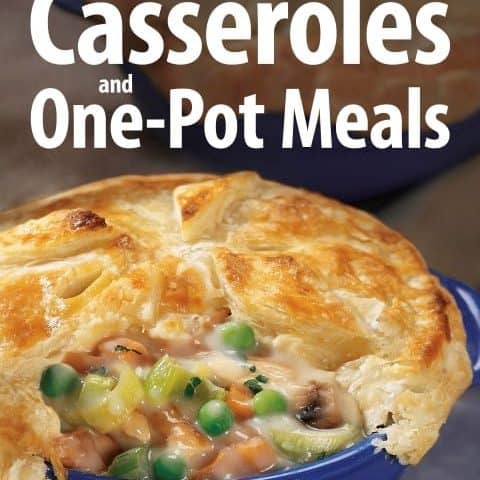 Cheddar-Corn Impossible Pie
Yield: 4 Servings
Prep Time: 15 minutes
Cook Time: 50 minutes
Inactive Time: 5 minutes
Total Time: 1 hour 10 minutes
A delicious and easy meal the whole family will love!!
Ingredients
2 tbsp dry bread crumbs 25 mL
10 slices bacon, cooked and crumbled
1 cup shredded mild Cheddar cheese 250 mL
1 onion, finely chopped
Half sweet green pepper, diced Half
1 cup corn kernels 250 mL
1⁄4 tsp pepper 1 mL
Pinch salt
Pinch cayenne pepper
1⁄2 cup all-purpose flour 125 mL
1 tsp baking powder 5 mL
2 tbsp shortening 25 mL
4 eggs
2 cups milk 500 mL
Instructions
Grease 10-inch (25 cm) quiche pan or pie plate; sprinkle with bread crumbs. Combine bacon, Cheddar, onion, green pepper, corn, pepper, salt, and cayenne; sprinkle over bread crumbs.
In a bowl, stir together flour and baking powder; cut in shortening until in fine crumbs.
Add eggs and milk; whisk just until smooth. Pour over bacon mixture.
Bake in 350°F (180°C) oven for 45 to 50 minutes or until knife inserted near center comes out clean.
Let stand for 5 minutes before servings.
Nutrition Information:
Yield: 4
Serving Size: 1
Amount Per Serving:
Calories: 576
Total Fat: 35g
Saturated Fat: 15g
Trans Fat: 0g
Unsaturated Fat: 17g
Cholesterol: 260mg
Sodium: 1013mg
Carbohydrates: 35g
Fiber: 2g
Sugar: 4g
Protein: 32g
Recipe calculation was provided by Nutritionix and is estimation only. If you need nutritional calculations for medical reasons, please use a source that you trust.
Courtesy of 125 Best Casseroles and One-Pot Meals by Rose Murray © 2014 www.robertrose.ca Reprinted with publisher permission.