The holidays are almost upon us, and many of you have taken on the rather daunting task of hosting a big family dinner this year. This is where How to Cook a Ham 101 will come in so handy.
While some people choose to serve different proteins, like roast beef, chicken, or turkey, over a variety of different holidays, ham is a delicious holiday meal staple for many families. Not only is ham perfect for the upcoming holiday dinners, but it's also a fantastic main for any time of the year.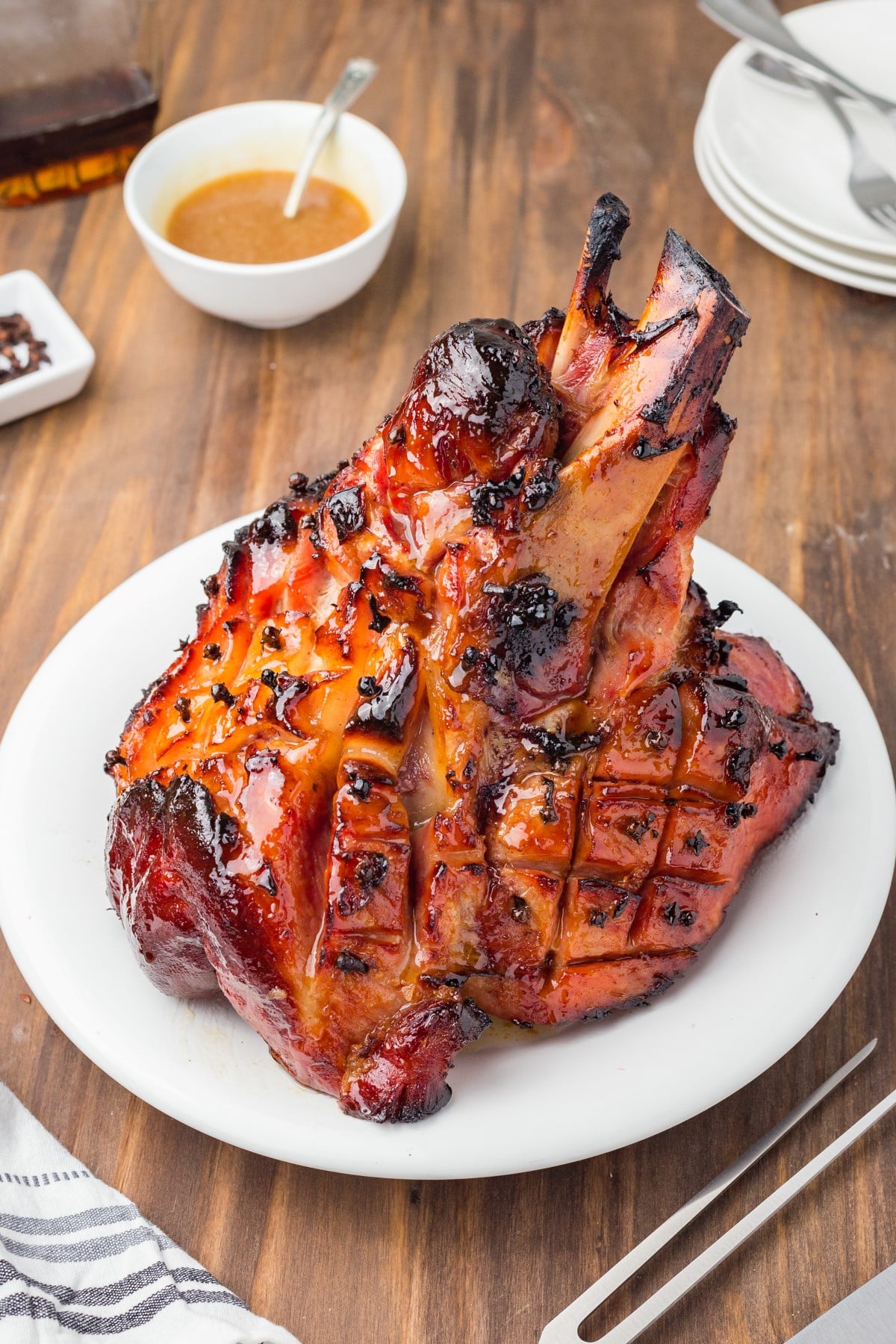 When it comes time to cook up a whole ham, you may be wondering how to choose the right one, how to prepare and cook it, and what to do with the leftovers.
There are many questions associated when it comes to how to cook a ham, but the answers aren't as daunting as you may think.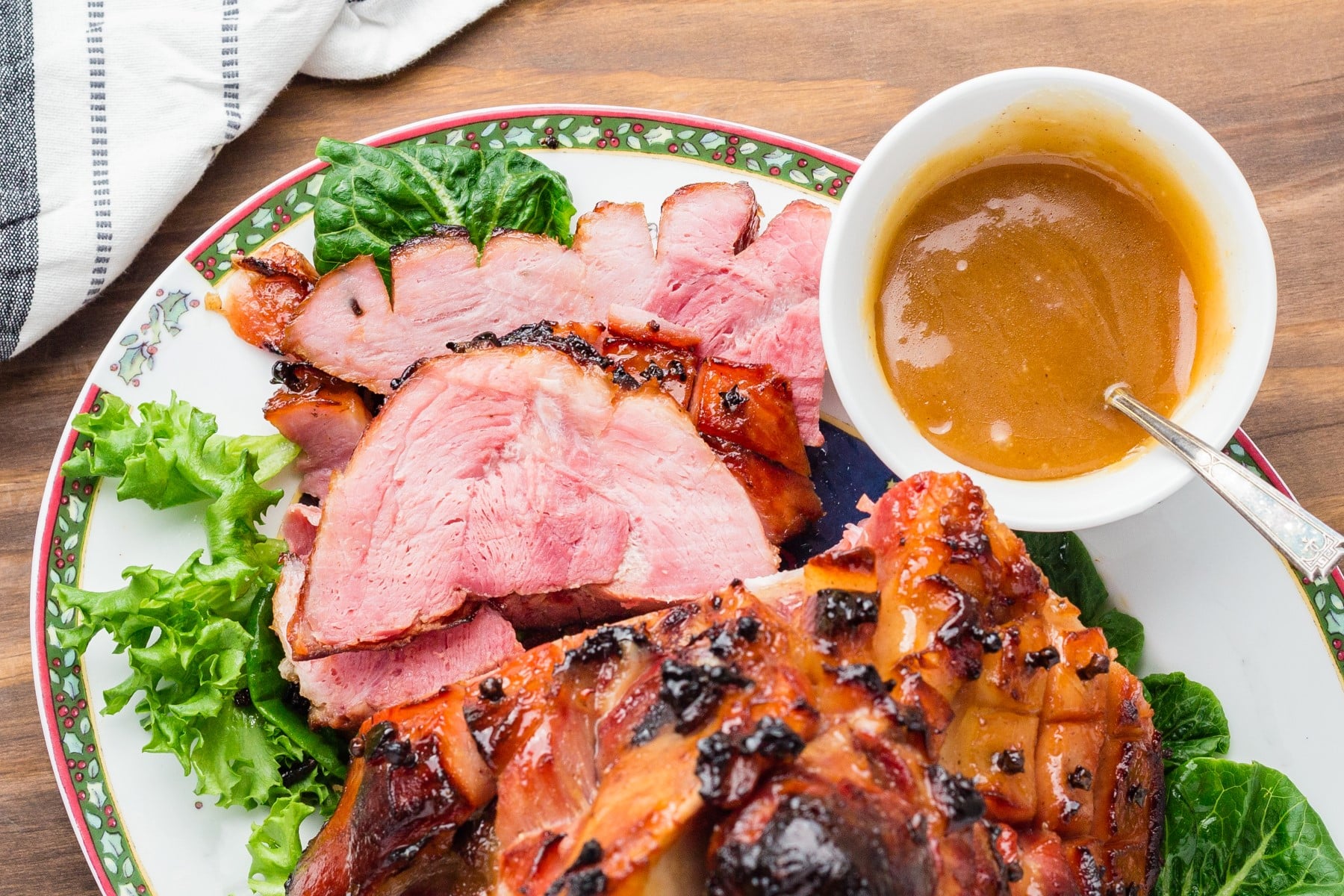 Choosing the Right Ham
Shank or Butt
While the shank looks pretty as a picture and is shaped a little like a funnel, it retains its portion of the femur, plus a shank bone, which makes it more difficult to carve. It's very flavorful, but it does tend to be a little tougher than the butt half.
The butt end (the upper portion of the leg) is leaner and offers a little extra meat. It is relatively easier to carve with only one femur bone.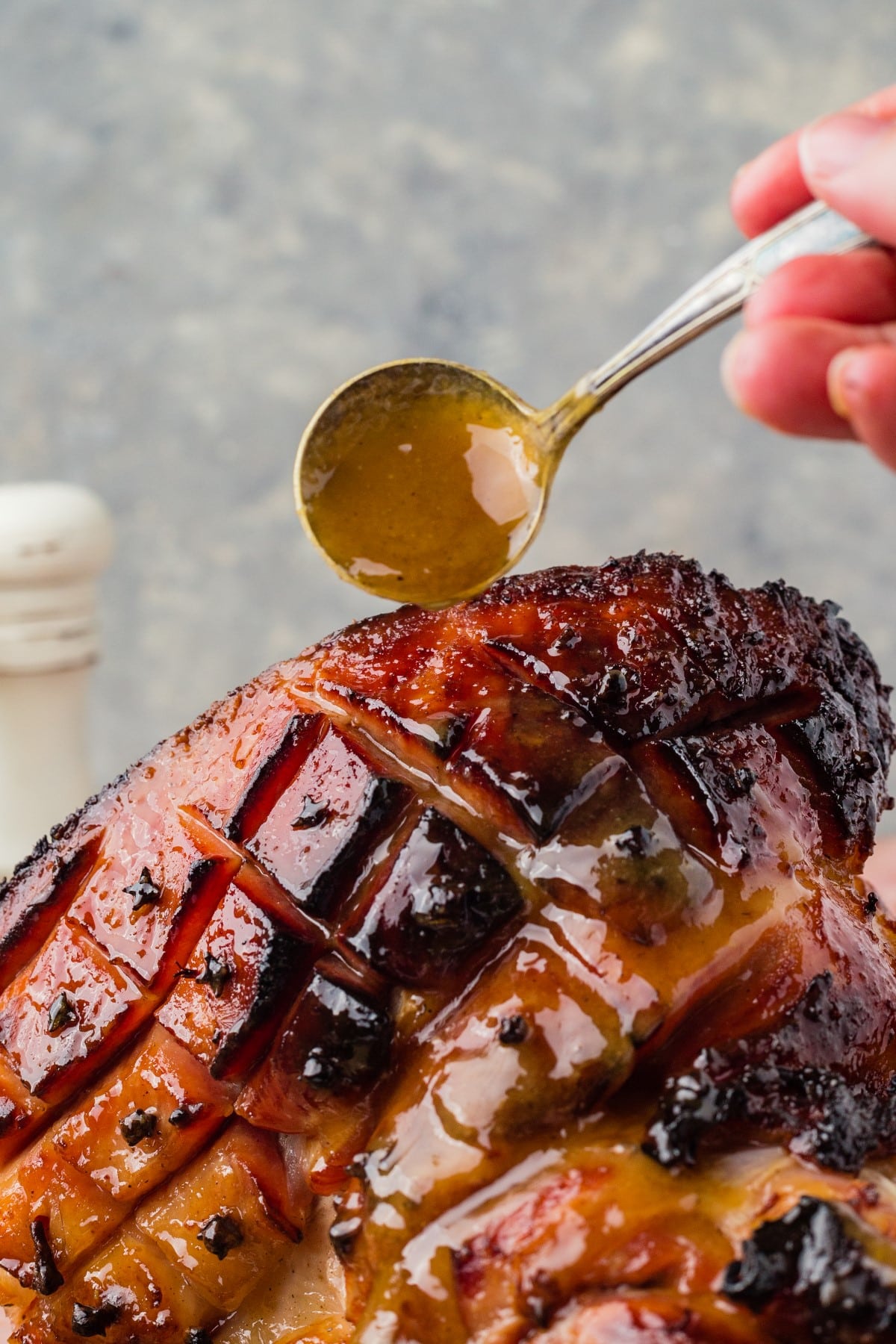 Boneless or Bone-in
The bone in a bone-in ham gives the meat a more pronounced flavor and texture, and as an added bonus, the leftover ham bone is perfect for making stews and soups. A boneless ham is far more convenient when it comes to presentation. With this kind of ham, the bone is removed, and the ham is pressed into an oval shape. This makes it the easiest cut of ham to carve.
Spiral Cut Ham
A spiral-cut ham takes all the fuss out of the bone-in vs. boneless debate as it still has the bone inside to add to the flavor profile, but it is also pre-cut into thin slices that just need to be carved away from the bone. This is perfect for ham sandwich leftovers the next day, as the thick slices pull away from the bone rather easily.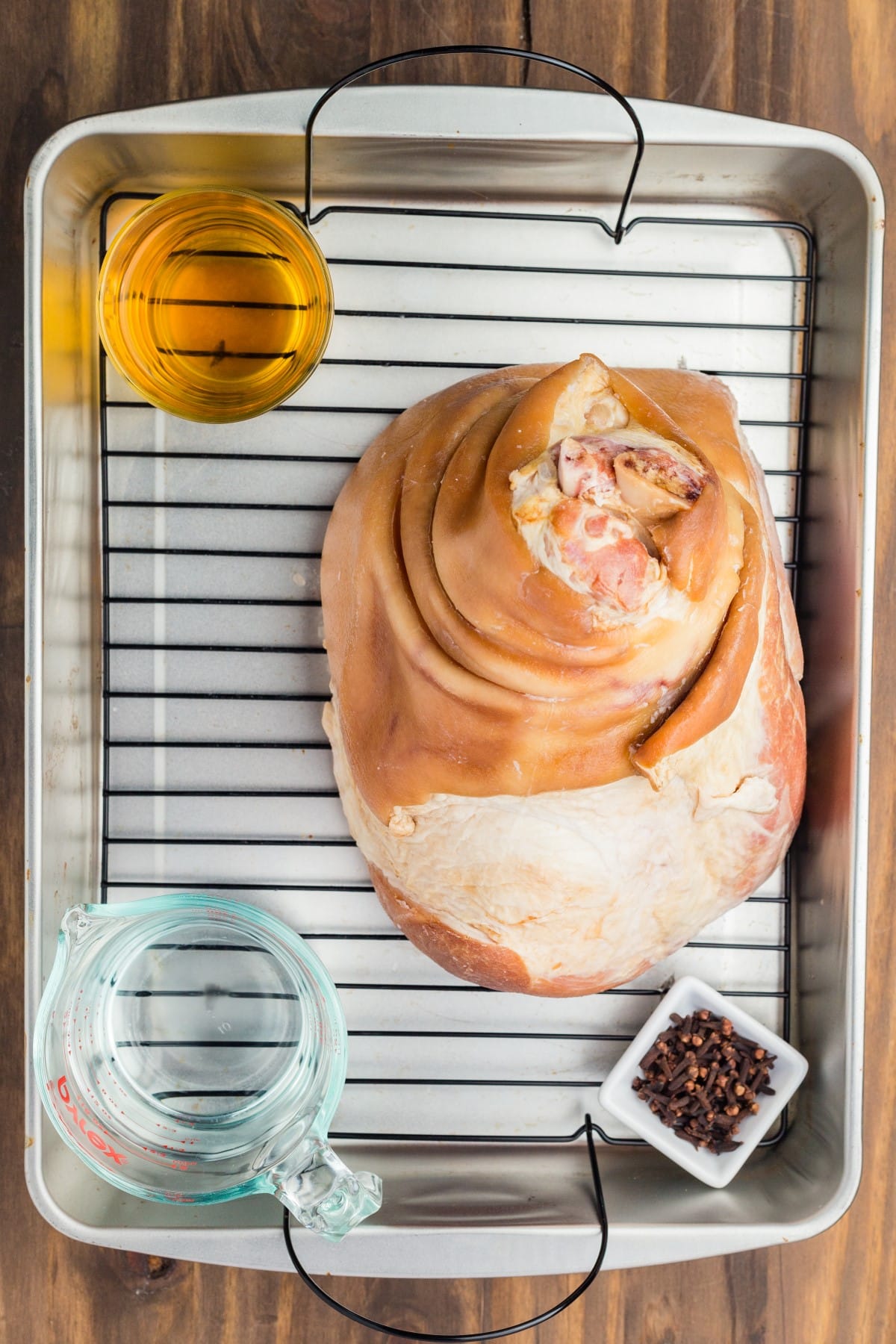 How Much Ham to Buy
When purchasing a ham, the size you need greatly depends on the number of servings you require.
For Boneless Ham:
When serving a boneless ham, figure in 1/4 to 1/3 of a pound for each person in attendance. For 4 people, you will require approximately 1.3 pounds, while for 12, you would need at least 4 pounds.
For Bone-in Ham:
When serving a bone-in ham, you will want to add the weight of the bone into your calculations. For example, for 4 people, you will probably need a 2-pound bone-in ham, and for 12, you would need approximately 6 pounds of ham.
What Ingredients Are in a Great Glaze?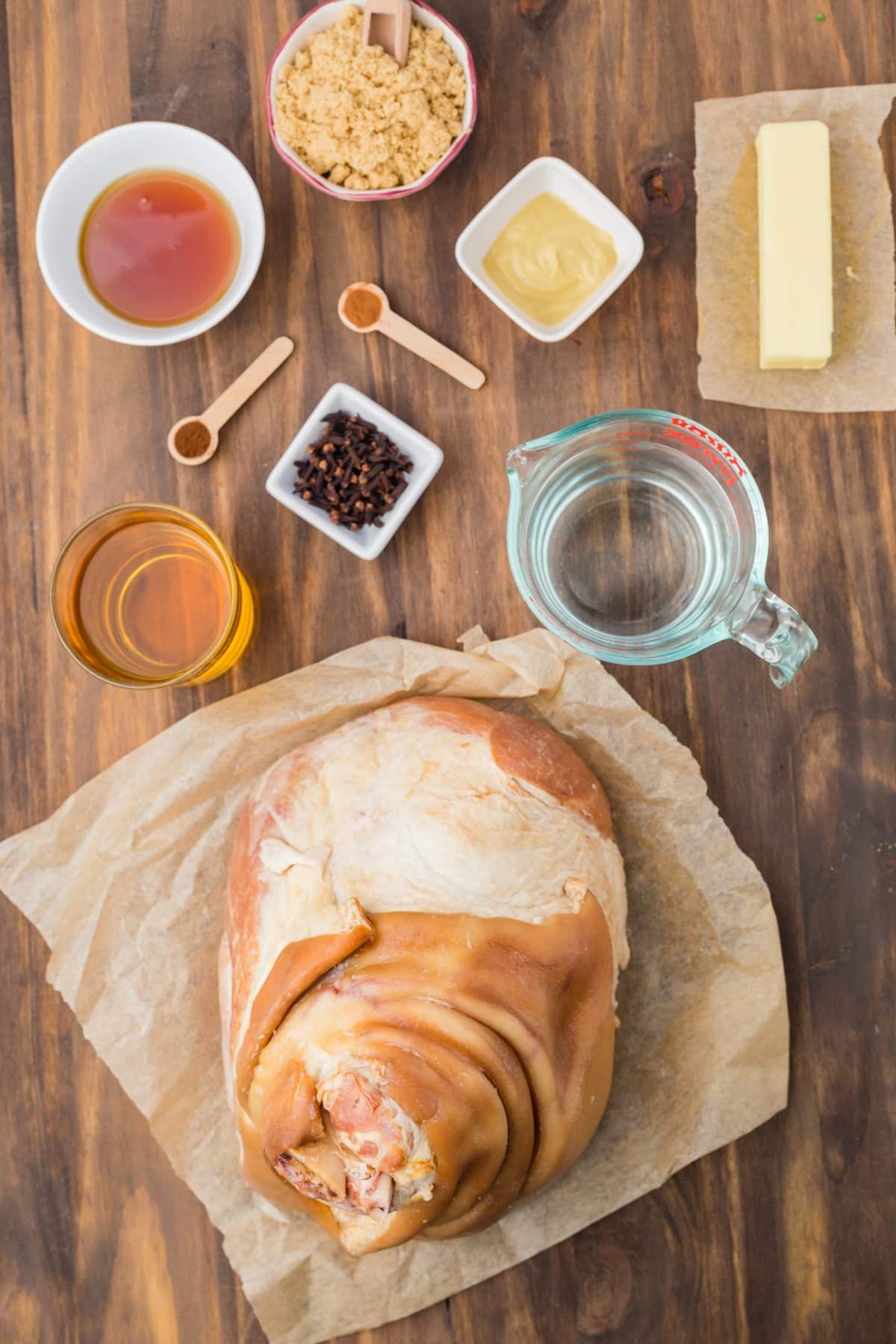 Except for the ham, you may have a lot of these ingredients already.
For the Ham:
Large ham
Whole cloves
Apple juice
Water
For The Glaze:
Brown sugar
Maple syrup
Butter
Dijon mustard
Cinnamon
Cloves
How to Cook a Ham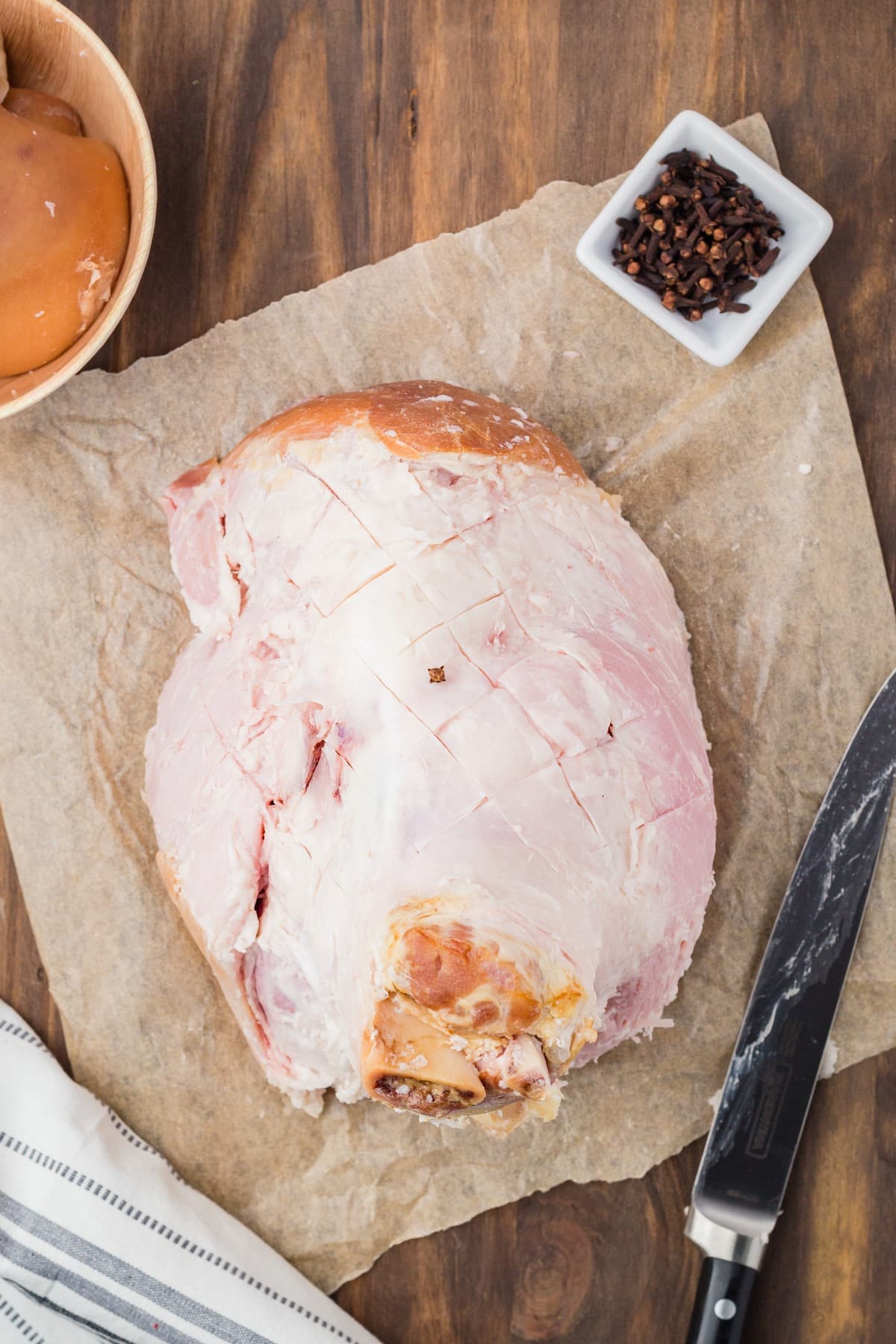 How do I Cook a Precooked Ham?
If you are starting with a fully cooked ham, preheat your oven to 325 degrees Fahrenheit. Remove any excess fat and skin.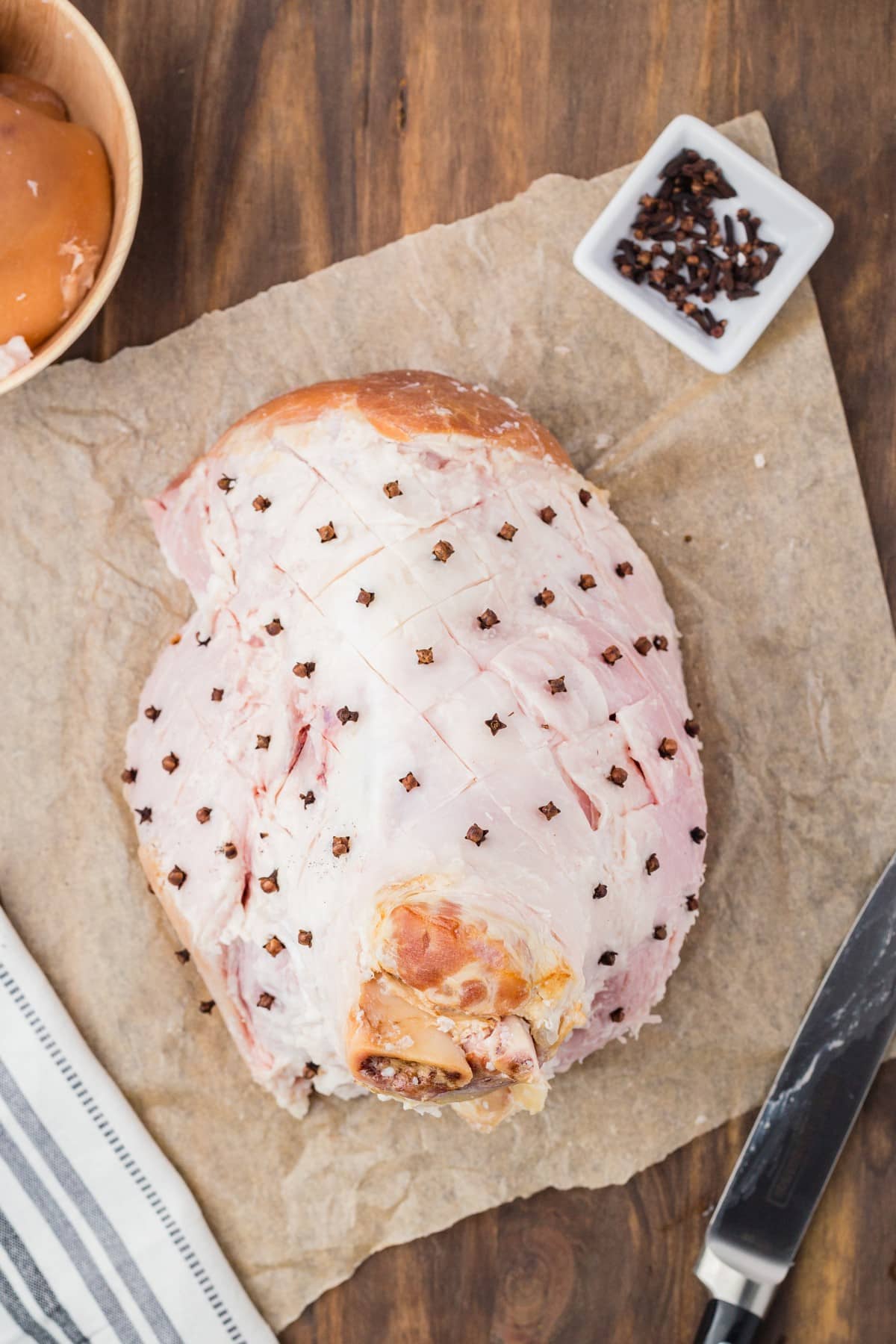 Then, score your ham in diamond shapes. This allows the glaze to penetrate the meat more.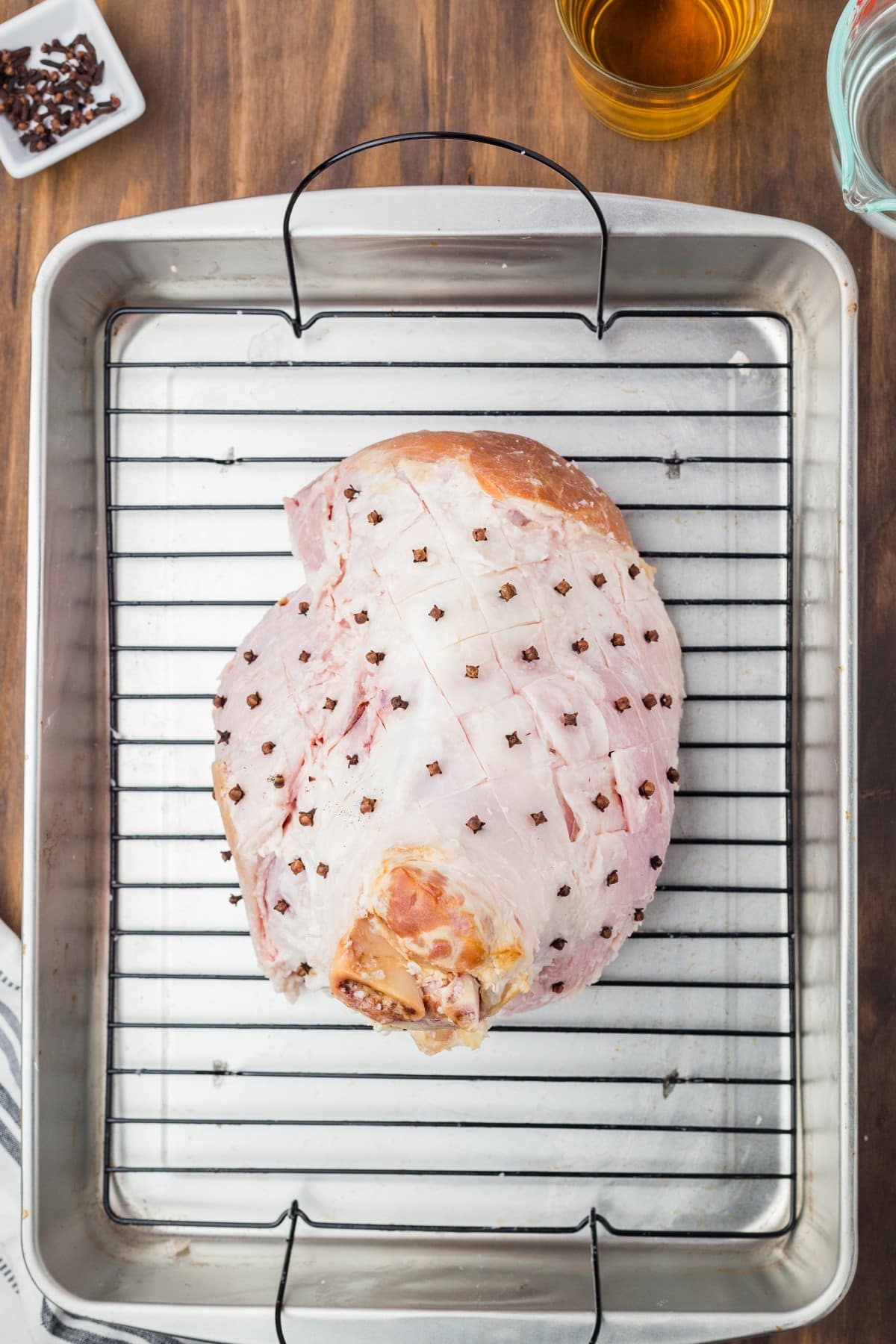 Once scored, add in a clove to each diamond. Fill the pan with apple juice and water. You will want to keep an eye on this and replenish it as needed.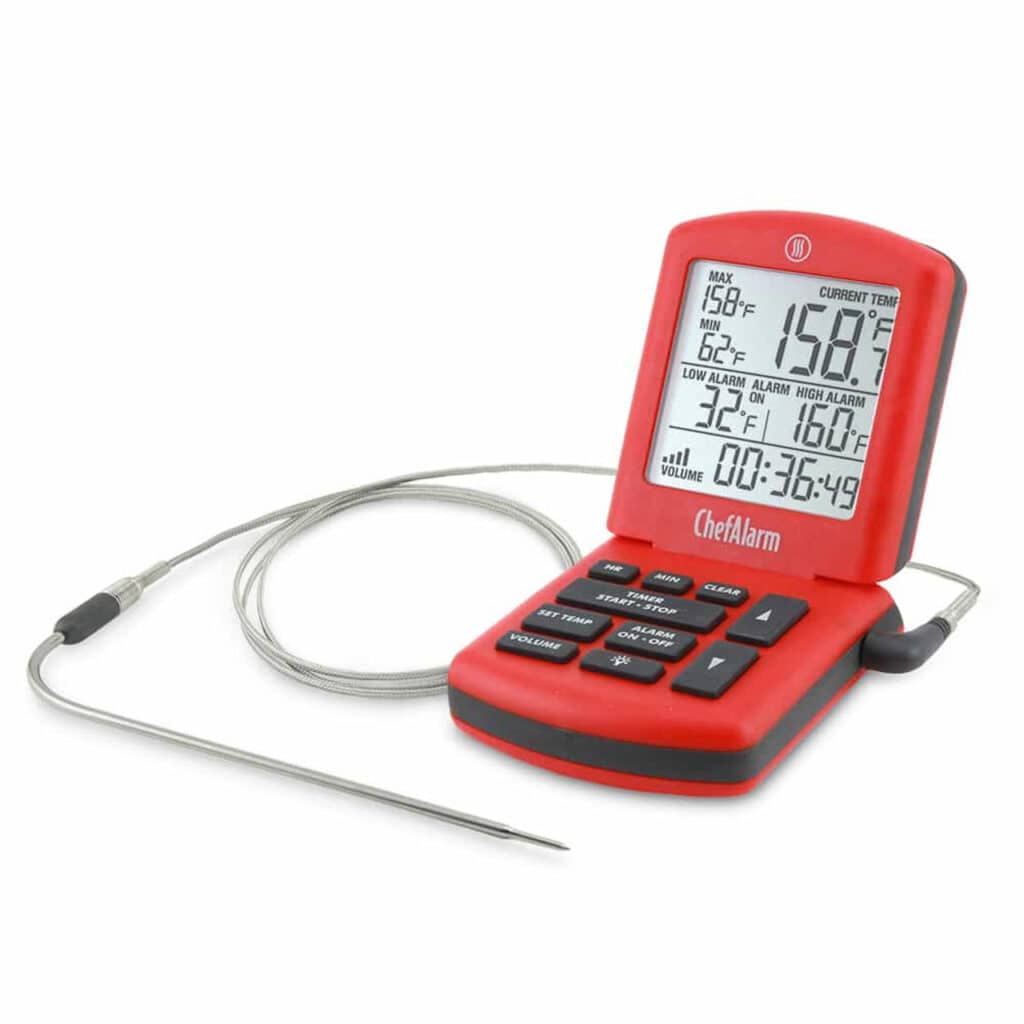 Insert a ChefAlarm thermometer (affiliate link) into the ham in the middle. This will allow you to cook the ham to the perfect temperature so that it is not dried out. Then, cover it in foil and place it into the oven; this will keep the ham juicy and moist. Remember to keep adding in the liquid; this also helps. Cook a ham to 135F to keep it moist.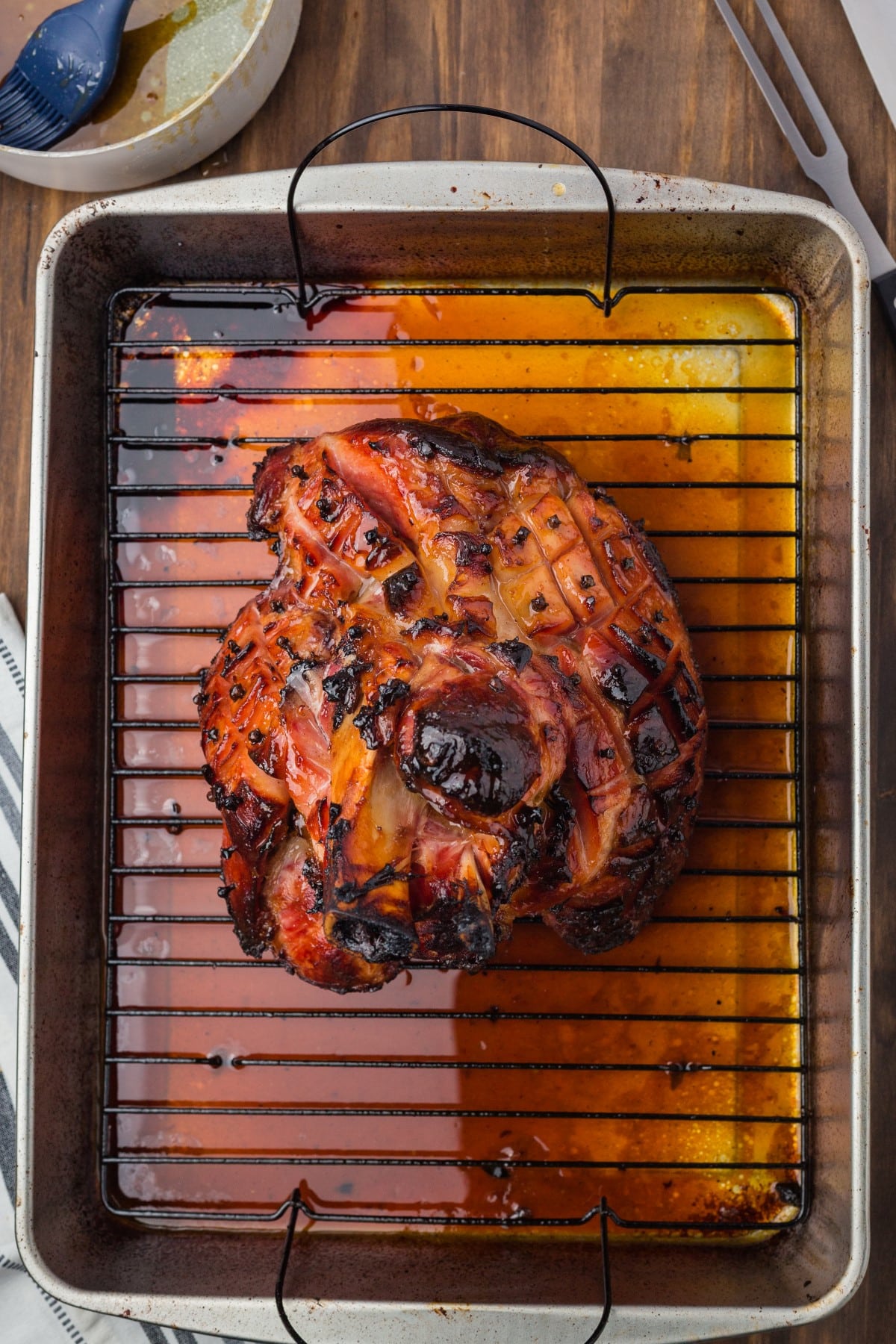 Cook the ham for approximately 15 minutes per pound of meat until it reaches 120F. Turn the oven up to 425F. Start at this point to glaze and do so every 15 minutes.
My recipe for the glaze is truly amazing. You may want to double it and serve it as a sauce. Those crispy bits on the outside were like little pieces of heaven!!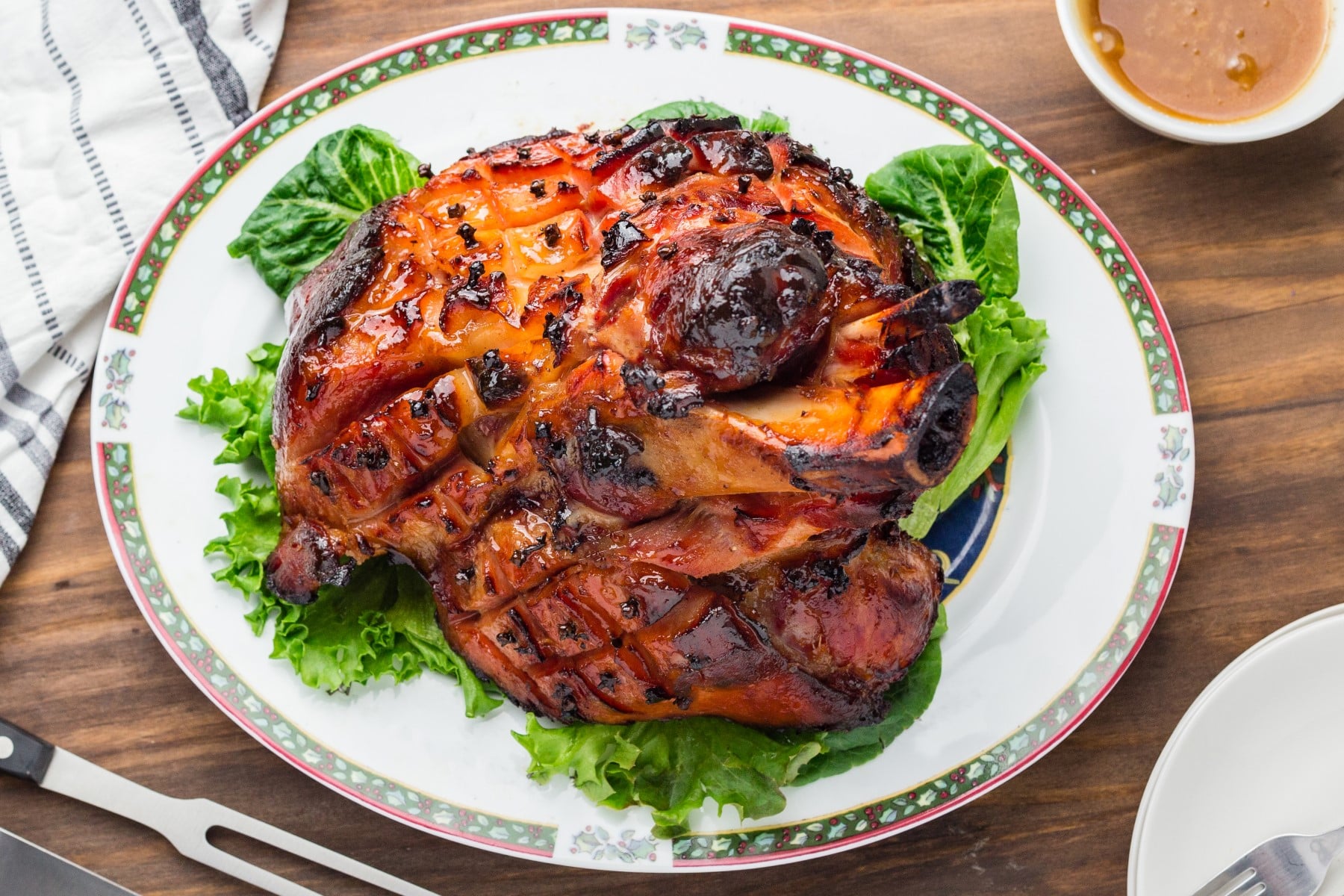 Ham makes a delicious centerpiece to any holiday meal, leaving you with yummy leftovers. We have a great roundup here with other ham recipes and ones for leftovers, too, or try our easy Ham and Pea Pasta!
Just make sure you are choosing the ham that best suits your needs when it comes to cut and size.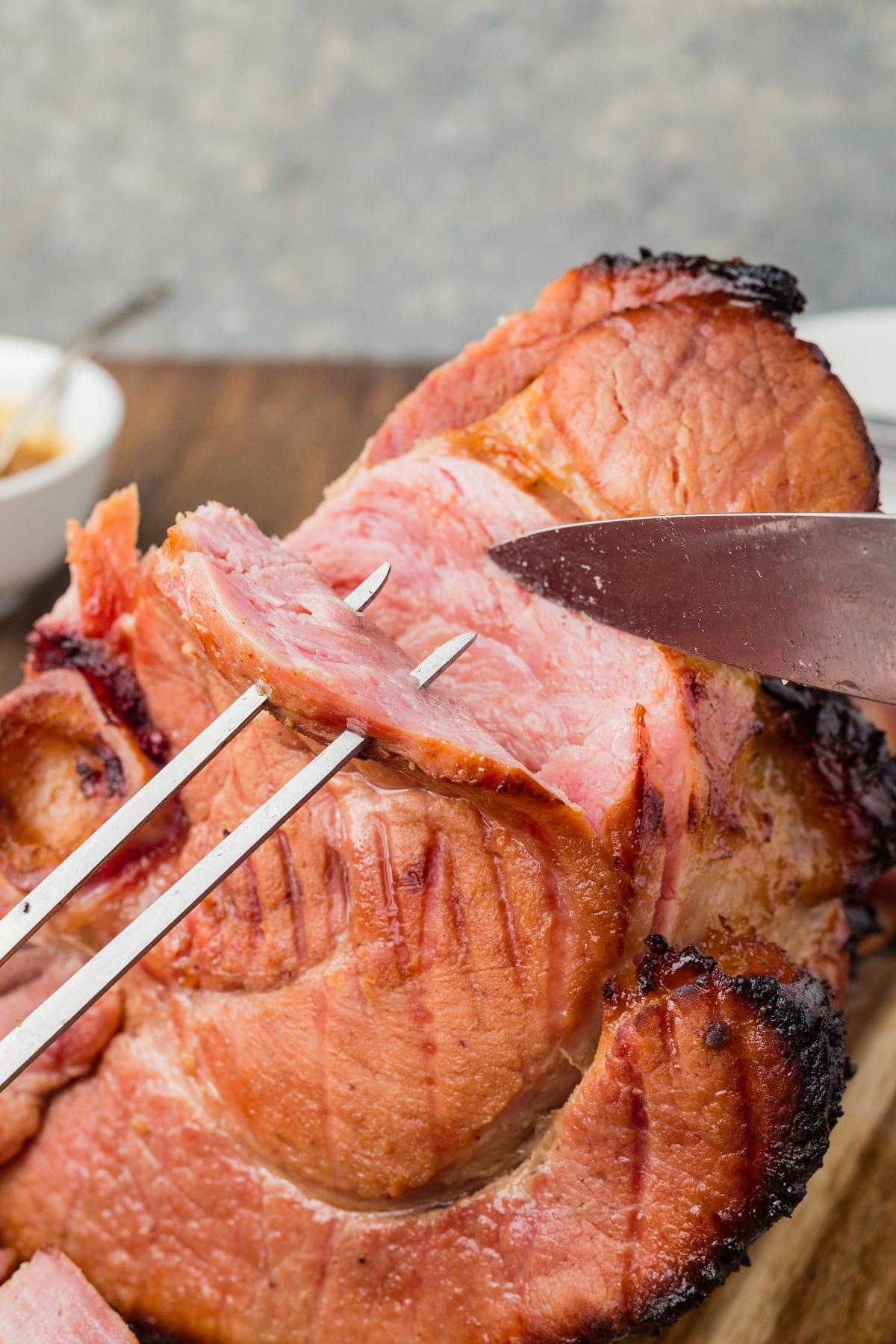 A succulent, moist ham is waiting for you this holiday season. Just follow our easy recipe for the best results.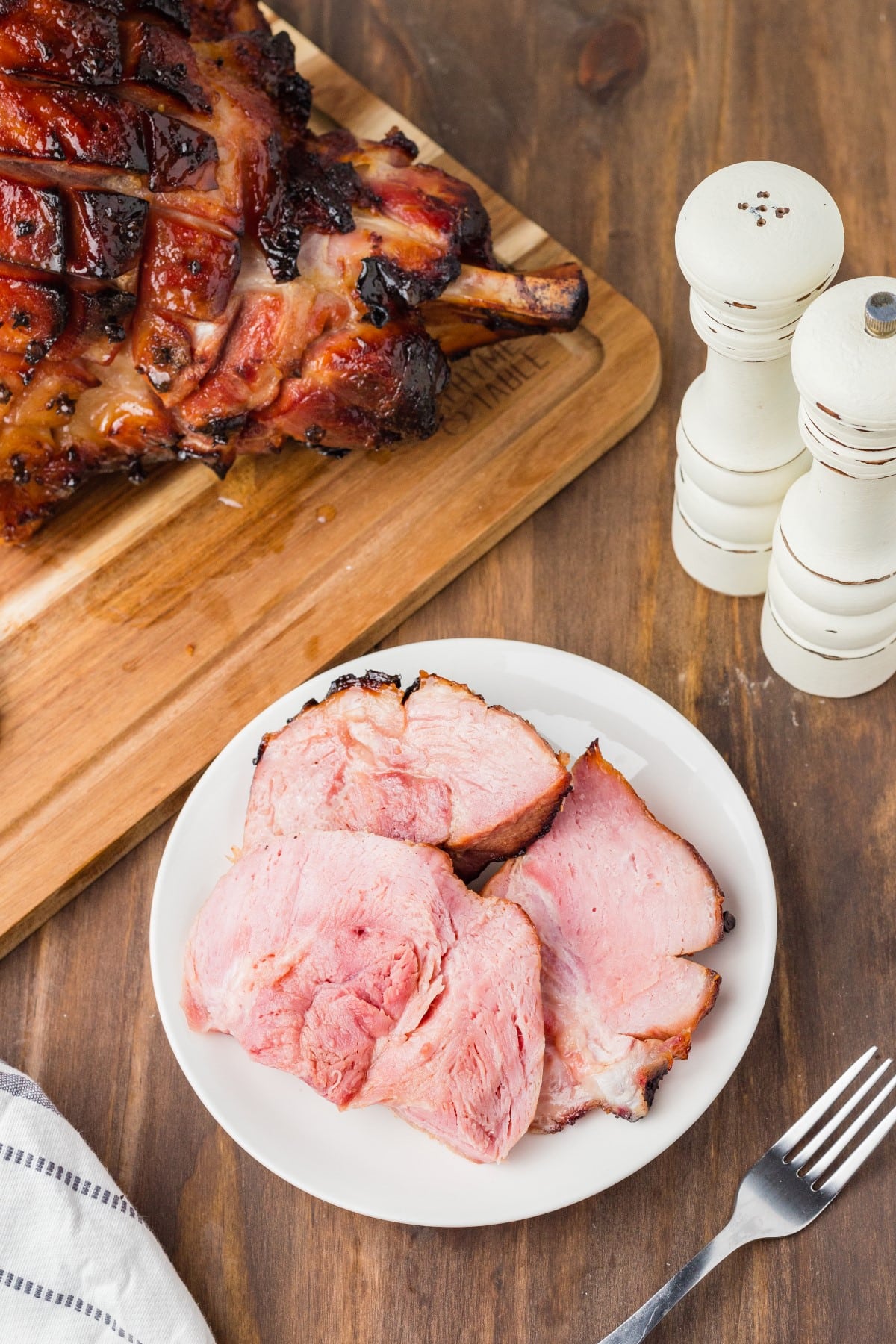 Recipe Pro Tips!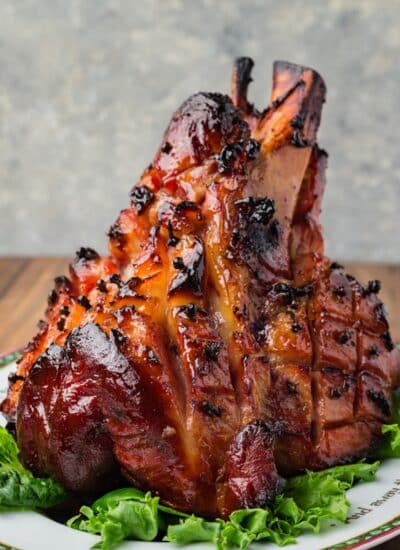 How to Cook a Spiral Ham
Preheat your oven to 275 Degrees Fahrenheit and remove all packaging materials from the ham. Using a baking dish or roasting pan, place your ham face down, cover tightly with a lid or foil, and bake in the oven for approximately 12-15 minutes per pound of ham. If glazing, apply glaze when there are 30 minutes left of cooking time and continue to cook uncovered.
How to Keep a Ham Moist
Most importantly, don't overcook a ham; this is what is going to dry it out. Keep the oven at 325F and cook to an internal temperature of 135F if it is a pre-cooked ham; otherwise, if it is a fresh ham, then you need to cook it to 145F.
Using a glaze like we have will keep moisture in your ham also. Cooking it with the fat side up also helps to retain moisture.
How Much Ham Per Person?
When choosing the size of a ham for your dinner, think of also the number of sides you will have. For the ham, it is usually 1/2 pound per person for a bone-in ham and 1/3 pound for a boneless.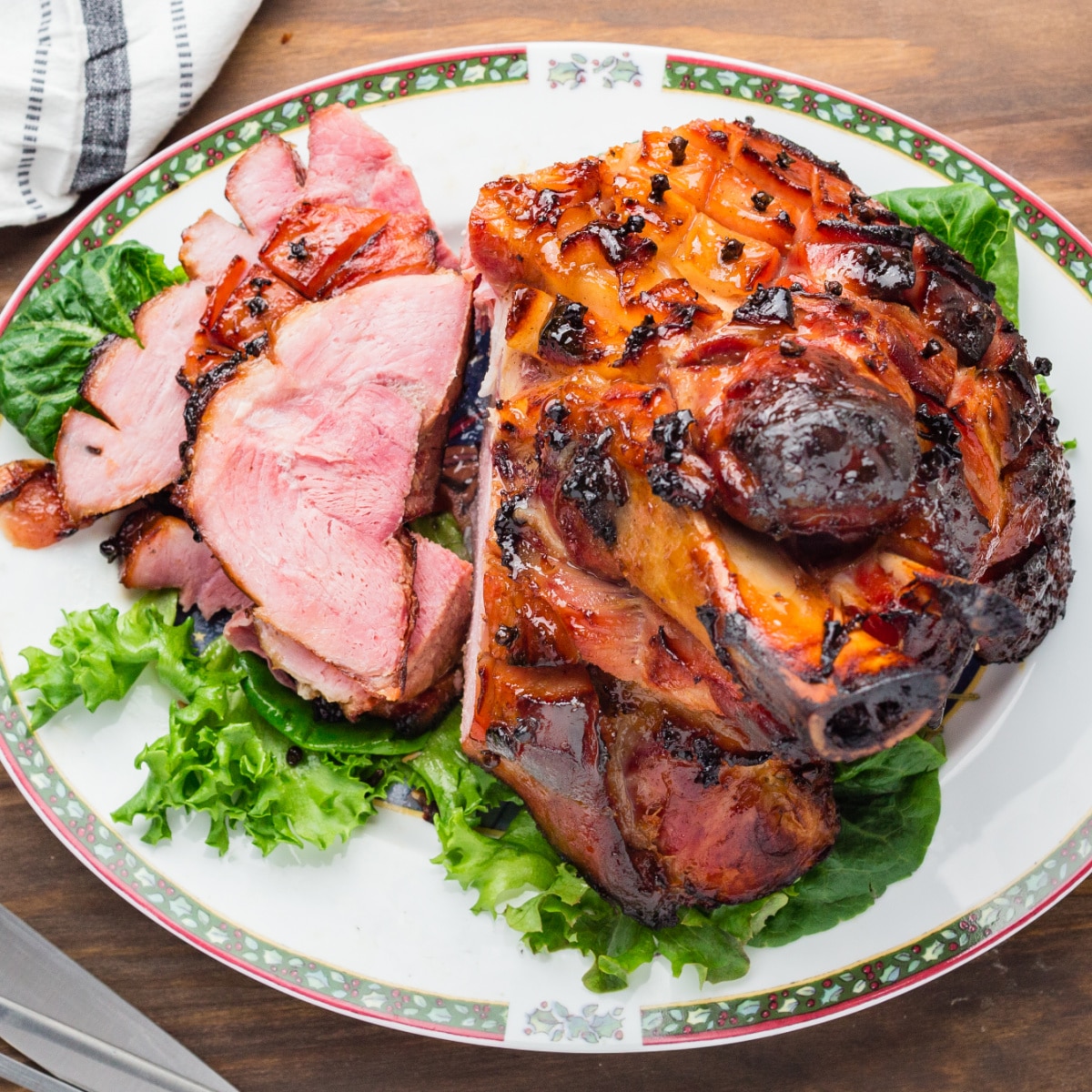 WHAT TO SERVE WITH A HAM?
You have decided to make a ham, now what sides should you make with it? We have some great choices, and here are a few of our favorites.
Pin it HERE!!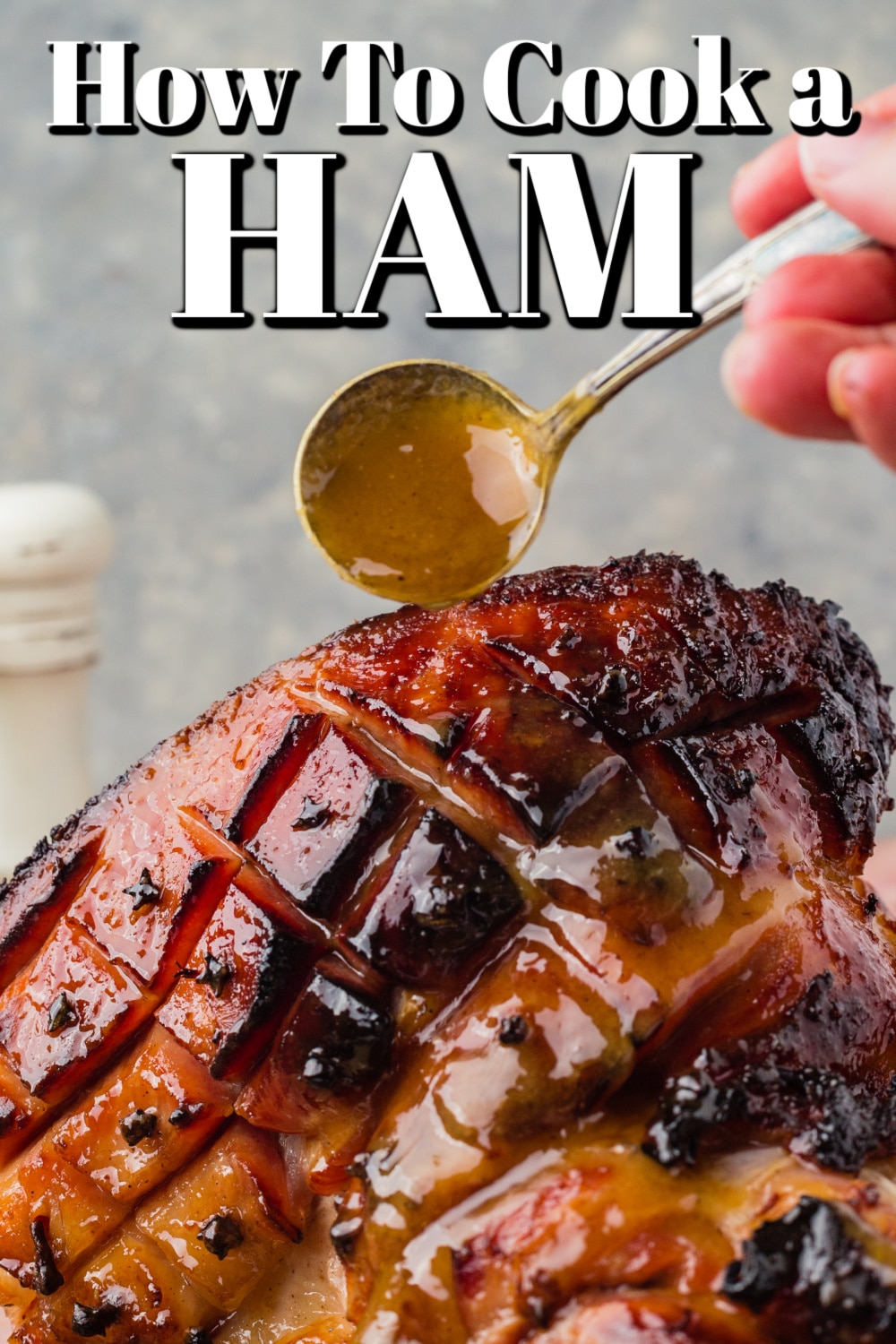 Pin it HERE!!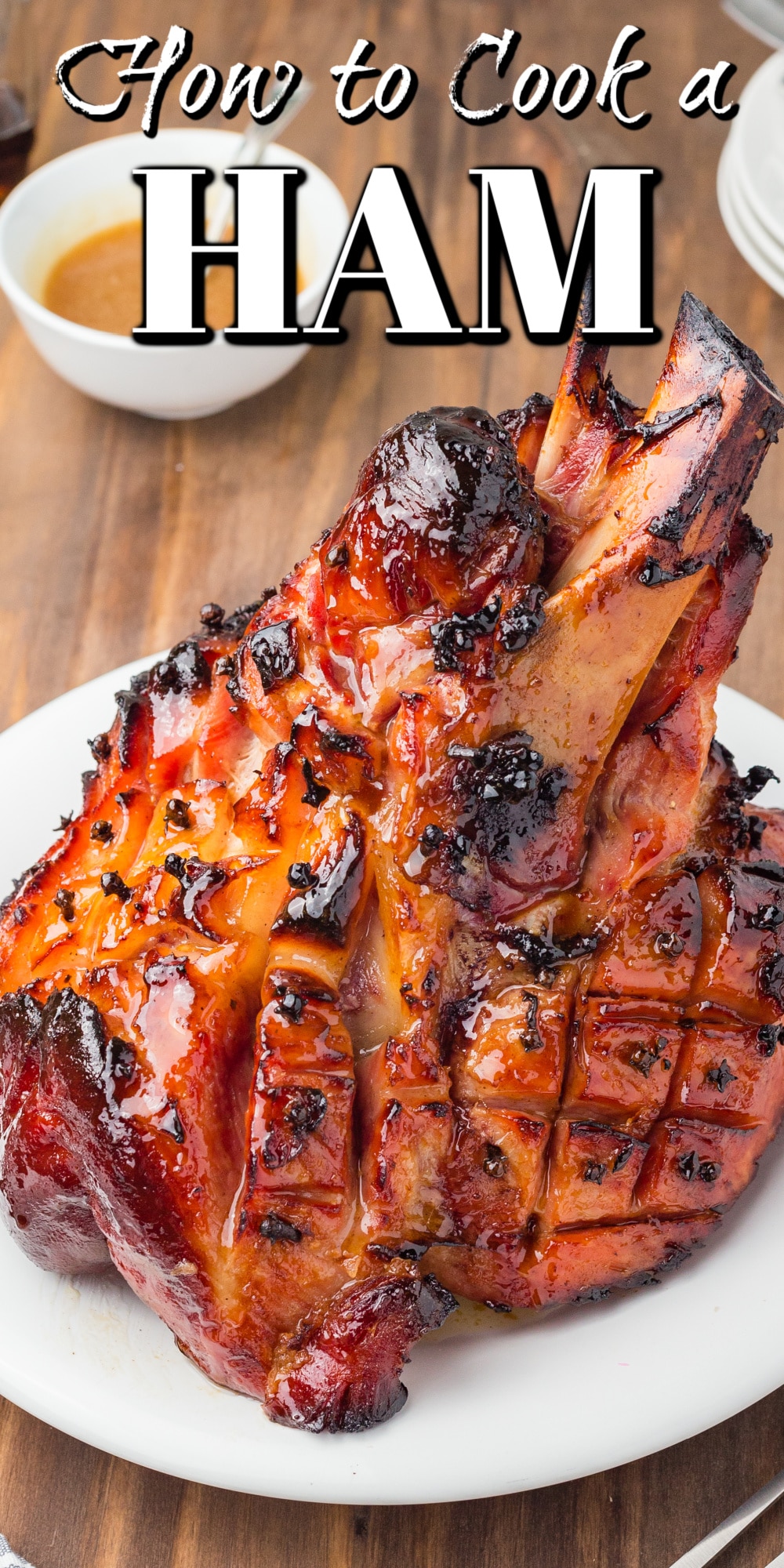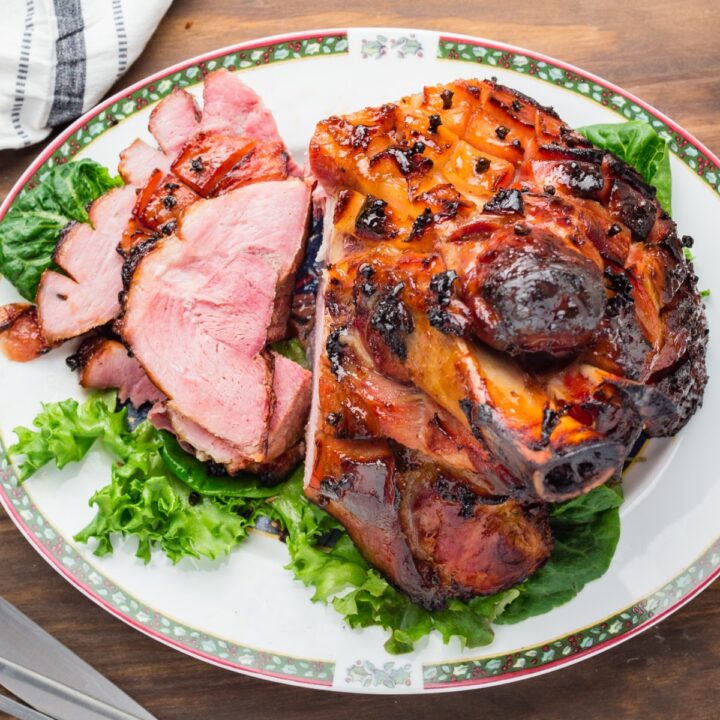 How to Cook a Ham
Yield: I large ham
Prep Time: 10 minutes
Cook Time: 10 minutes
Total Time: 20 minutes
How to Cook a Ham 101 will help you have a great ham every time! The maple syrup mustard glaze will be something that you will want to double and serve as a sauce; it is so good!
Ingredients
1 large ham
Whole cloves
Apple juice
Water
Glaze
1 cup brown sugar
1/2 cup maple syrup
1/2 cup butter
2 Tbsp. Dijon mustard
1/2 tsp. cinnamon
1/2 tsp. cloves
Instructions
Preheat oven to 325F. Trim up the ham by removing any skin or excess fat.
Score in diamond shapes going down about 1/2" deep.
Insert a whole clove into each diamond. Pour a cup of water and a cup of apple juice into the pan. Replenish as needed.
Place the ham in the oven and cook for about 15 minutes per pound or until the thermometer reaches 120F.
While the ham bakes make the glaze. Add all the ingredients to a medium pan and bring to a simmer to dissolve the sugar.
Keep warm or reheat to glaze the ham. Once the ham has reached 120F, remove it from the oven and increase it to 425F.
Glaze the ham every 15 minutes until it reaches 135F-145F. Let it rest for a few minutes before carving.
Recommended Products
As an Amazon Associate and member of other affiliate programs, I earn from qualifying purchases.