Cookbook review day and I have a great one for you called Crazy for Breakfast Sandwiches by Jessica Harlan. Do you have one of those fantastic breakfast sandwich makers? I don't yet but sure want one!! You can still use this cookbook for great breakfast sandwich ideas like The Hawaiian Breakfast Sandwich.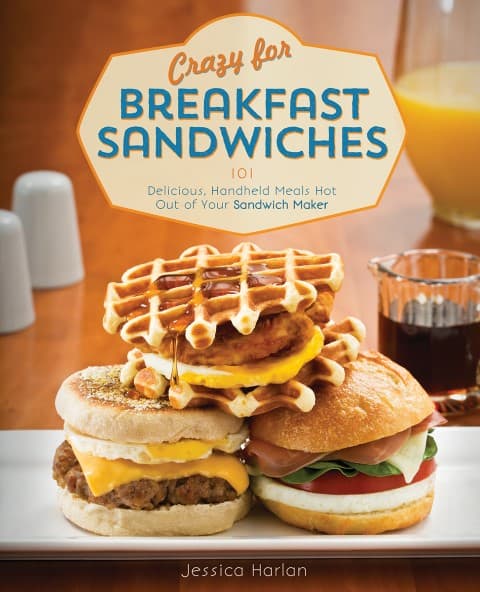 I have to say hubby is the king of the kitchen at breakfast time!! He makes breakfast sandwiches all the time!!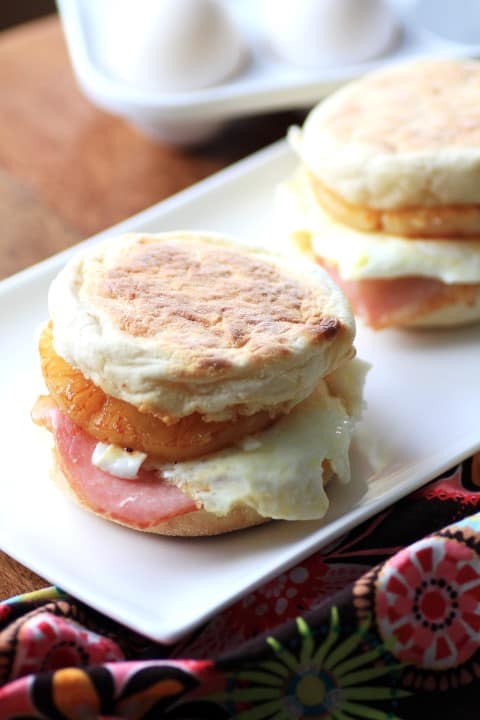 This one is big and juicy and full of flavor. I love the combination of ham and pineapple and so will your kids! This is a healthy way to start off your day. Loads of protein is packed into this little sandwich!!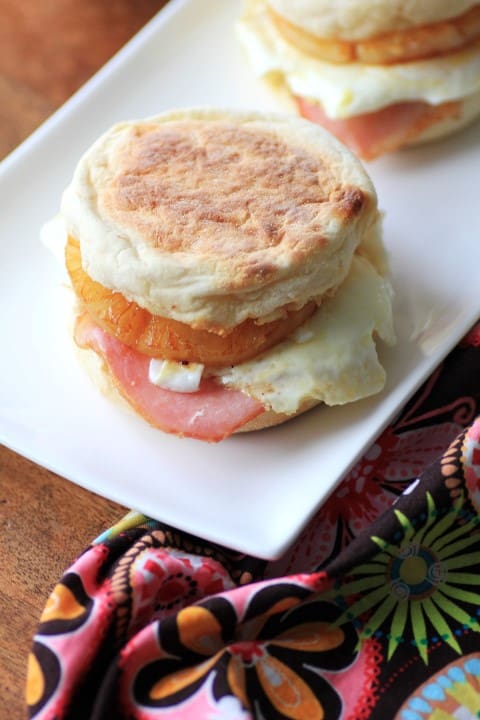 The cookbook doesn't have pictures which makes me sad but it does have 101 delicious handheld meals for your sandwich maker!!! Recipes like Breakfast Pizza, or Bacon, Egg and Cheese Bagel. You could also make a Patty Melt or a Monty Cristo with Raspberry Sauce for lunch or dinner. Finish off the day with S'Mores Toast or Apple Pie Donut Sandwich. Mmmm, don't those all sound so good!!!
Breakfast sandwich makers are perfect for college students, or the office or home!!! This is top priority on my wish list.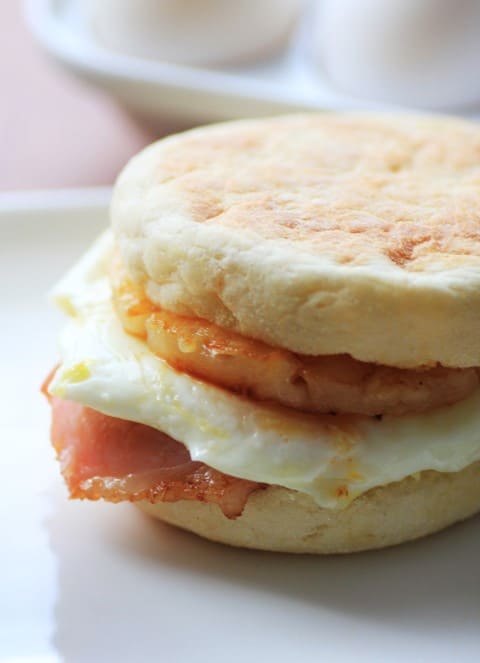 Jessica Goldbogen Harlen is the author of this cookbook. She is a seasoned food writer and recipe developer. Jessica is a graduate of The Institute of Culinary Education in New York. This is her fifth cookbook. Her previous books are, all published by Ulysses Press, include Ramen to the Rescue, Tortillas to the Rescue, Homemade Condiments, and Quinoa Cuisine (co-written with Kelley Sparwasser). She lives in Atlanta, Georgia with her husband and two daughters.
The Hawaiian Breakfast Sandwich
The Hawaiian Breakfast Sandwich
Yield: 1
Prep Time: 5 minutes
Cook Time: 4 minutes
Total Time: 9 minutes
Sweet-tangy pineapple and salty-smoky back bacon are perfect together in this breakfast sandwich.
Ingredients
1 large egg
1 English muffin, split
1 slice Canadian bacon
1 pineapple ring
Instructions
Preheat the breakfast sandwich maker. Break the egg into a small bowl and pierce the yolk with a fork.
Place the bottom half of the English muffin in the bottom compartment of the heated sandwich maker, cut side up. Top with the Canadian bacon and the pineapple ring. Lower the middle plate.
Pour the egg into the top compartment and place the top half of the muffin on the egg, cut side down. Close the sandwich maker.
Cook for 4 min., or until the egg is set. Slide open the middle plate to assemble the sandwich and remove it from the sandwich maker.