Here is a nice fall post for you today, Meatloaf Burgers, something that ties the summer with the fall. I have had this recipe for a long time for meatloaf and I have made it countless of times. I thought I would like to change it up a bit and make it into burgers. Sweet juicy meatloaf enclosed in a bun topped with ooey gooey cheddar cheese. Well, it was a hit!!! Also, try our Mini Meatloaf Recipe, you will love it.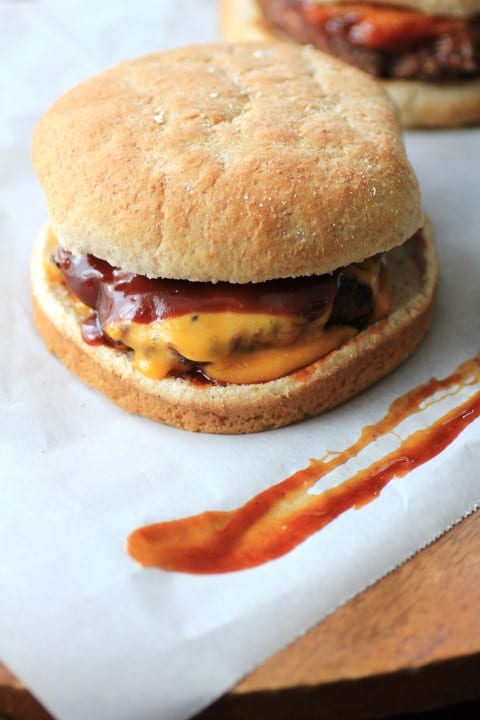 Meatloaf taste so much different than a regular burger and it is just a few tweaks of ingredients. I love the sweet mustard BBQ sauce that tops this burger, it goes great with the meatloaf.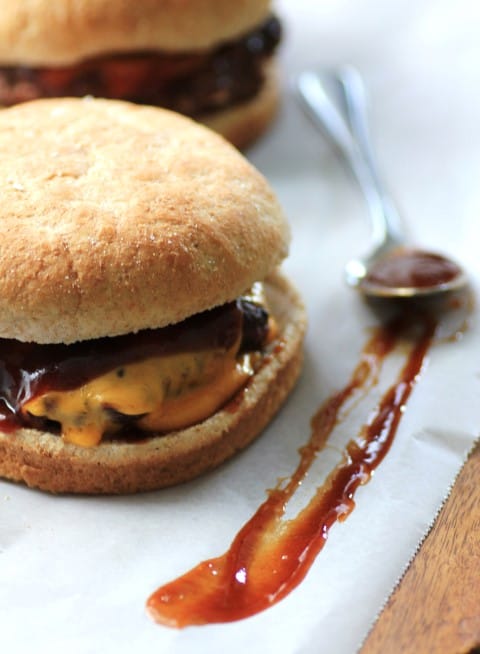 A sure fire hit for game day as a man could really fill up on these while cheering his team on. They would make delicious sliders too!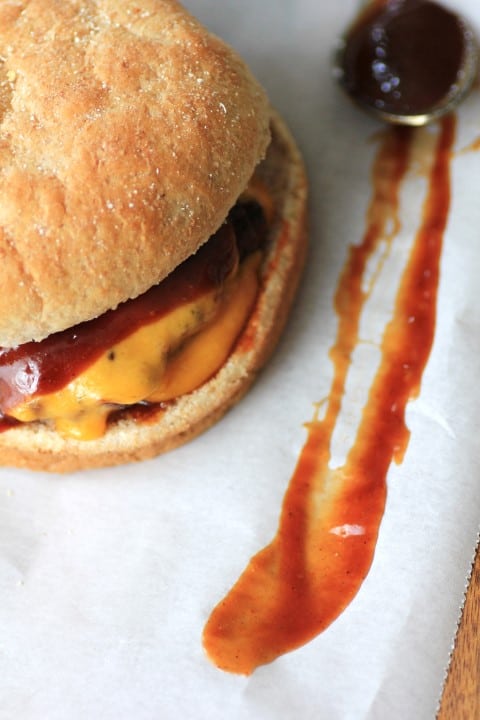 The burgers are juicy and flavorful but it is the sauce that ties is all together. Topping each of the Meatloaf Burgers with cheddar cheese just finishes it off. I didn't add any other condiments but you could if you liked.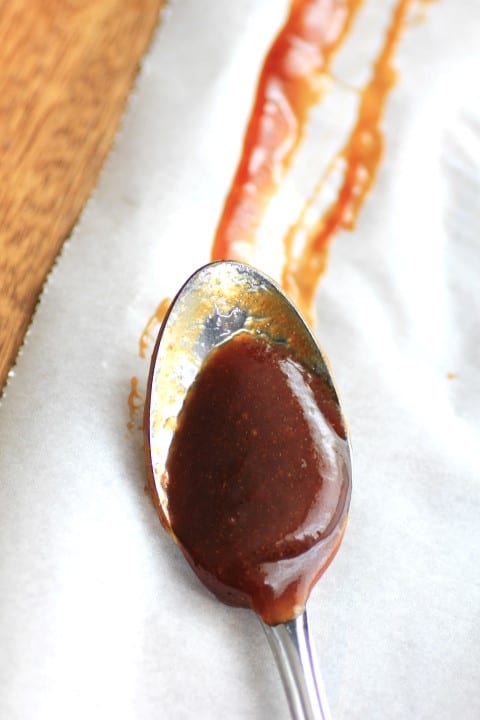 The sauce has always been my favorite part of the meatloaf but with this meatloaf burger I wanted it just slightly different so I added BBQ sauce. Rich, sweet and just the right flavors to tie meatloaf and burgers together in one happy marriage.
Meatloaf Burgers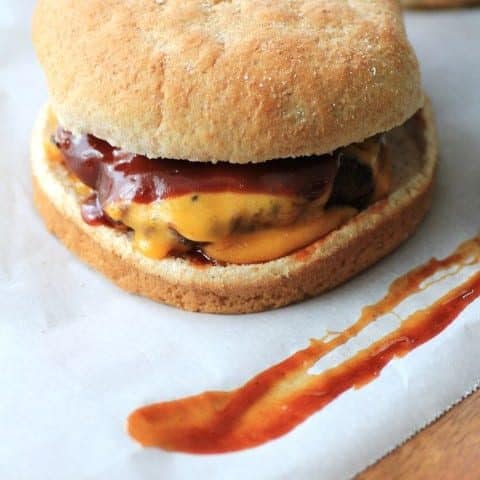 Meatloaf Burgers
Yield: 4
Prep Time: 10 minutes
Cook Time: 10 minutes
Total Time: 20 minutes
Meatloaf Burgers, something that ties the summer with the fall.
Ingredients
1 lb. extra lean hamburger
1 small onion, diced
1 egg beaten
8 crushed soda crackers
Salt and pepper to taste
1 tsp. Worcestershire sauce
1/4 tsp. garlic salt
Sauce
1/3 cup brown sugar (not packed)
1 tsp. dry mustard
1/4 cup ketchup
1/4 cup BBQ sauce
4 slices cheddar cheese
Instructions
Mix together the burger ingredients and form into four burgers. BBQ on medium heat until cooked through about 4-5 min a side.
Meanwhile mix sauce ingredients together in a microwave safe dish. Heat for 45 seconds to 1 min. then stir to dissolve sugar.
When the burgers are done top each with cheddar cheese, close BBQ lid and let melt.
Place each burger on a bun and top with the sauce.