No Fail No Drippings Turkey Gravy
Are there times when you just don't have enough gravy, want more for leftovers the next day. Cooked a turkey roll and don't have the drippings? Well this No Fail No Drippings Turkey Gravy has come to the rescue for you. I do make my own turkey broth but you can use chicken broth in it's place too!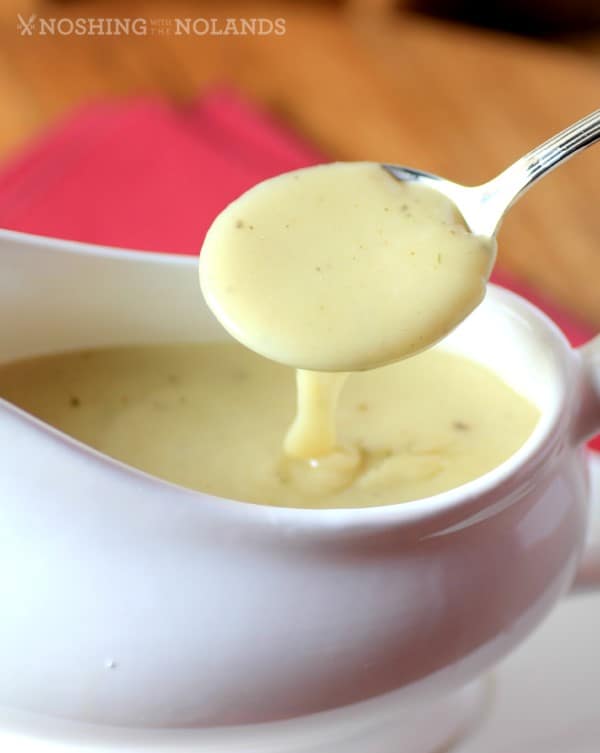 This gravy is easy to make and is excellent as a hot gravy turkey sandwich for leftovers. I have made it ahead of time with my homemade turkey stock and then popped it into the freezer and you have an awesome turkey and gravy dinner anytime you want!! It is also perfect for a stuffed turkey roll which I have made many times instead of a big bird.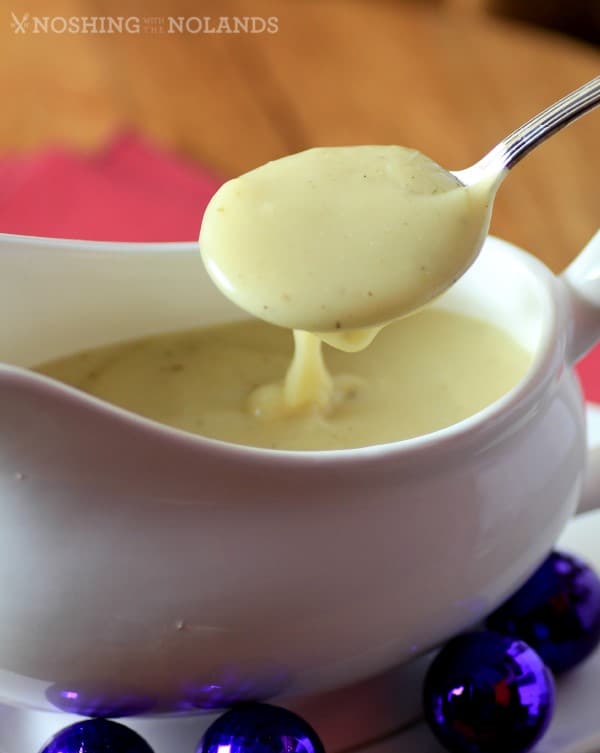 This gravy goes delicious with our Stuffed Turkey Breast!
The Recipe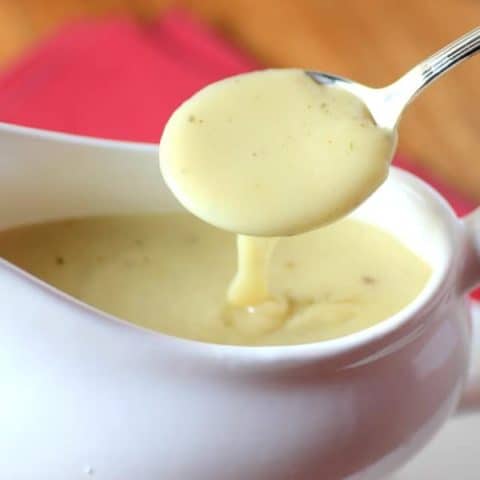 No Fail No Drippings Turkey Gravy
Yield: 3-4 cups
Prep Time: 15 minutes
Cook Time: 6 hours
Total Time: 6 hours 15 minutes
An easy gravy that is no fail and doesn't require any pan drippings to make.
Ingredients
1/2 cup butter
1/2 cup flour
Freshly ground pepper and salt to taste
3-4 cups homemade turkey broth or chicken broth
1 tsp. chicken bouillon (I used Epicure chicken bouillon)
1/2 Tbsp. sherry (optional)
Turkey Broth
Turkey giblets
turkey neck
2 celery, cut into large chunks
2 carrots, cut into large chunks
2 onions, cut in half
6 cups water, adding more when reduced
Instructions
For the turkey broth, place all ingredients into a medium sized pot and simmer for 5-6 hours, replenish water as needed. You should have 3-4 cups at the end. Strain, use right away or let cool and refrigerate until ready to use.
For the gravy, melt the butter and stir in the flour, cook for 2 min. Slowly add the turkey broth while whisking, if still warm it works better. Keep stirring until starting to boil, whisk in the chicken bouillon. Simmer until thickened, if too thick add more turkey broth at little at a time until desired consistency. Add the sherry and let simmer for 3 min. Serve immediately or let cool and freeze.