Easy Chocolate Caramel Trifle
Do you have lots of company coming for the holidays? Do you love trifle like I do at Christmas but don't want the fuss of custards. Try this Easy Chocolate Caramel Trifle that everyone will go crazy for.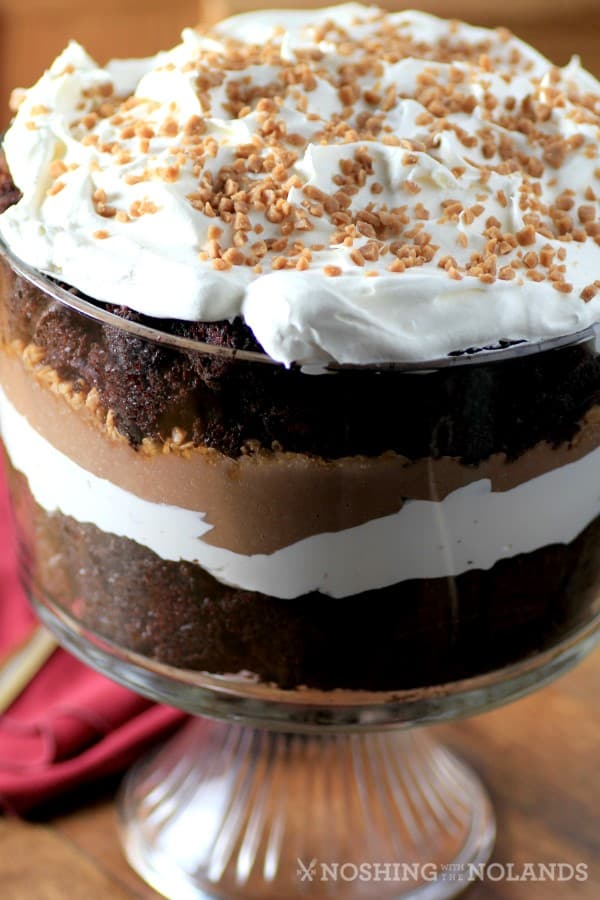 I made a simple chocolate cake and put it in the freezer to use later for this recipe. You can use store bought cake mix or I will give you a great easy chocolate cake to make!! Try this RECIPE and just omit the peanut butter spread and the topping for a perfect cake for this dessert.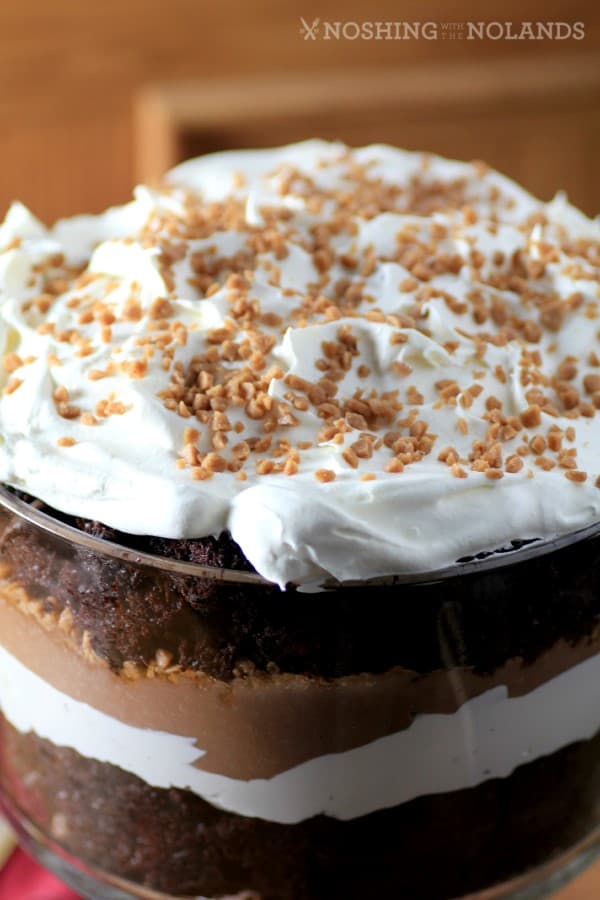 The day of the function, pull out your cake and let it defrost, it is also easy to work with if it still is a little frozen. Thaw your frozen whipped topping, make an instant pudding and viola you have the quickest trifle ever. Everyone will be impressed and will think you slaved away making this very simple dessert.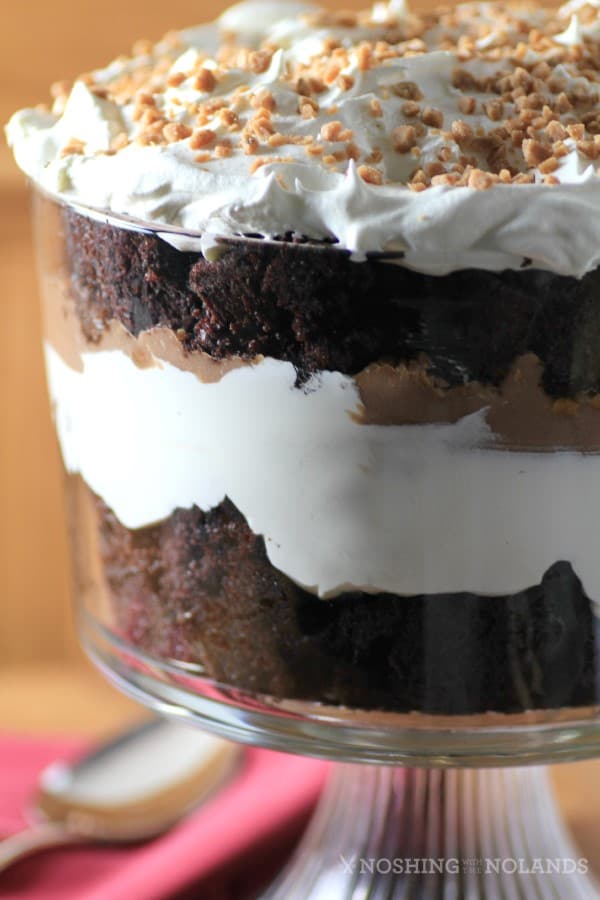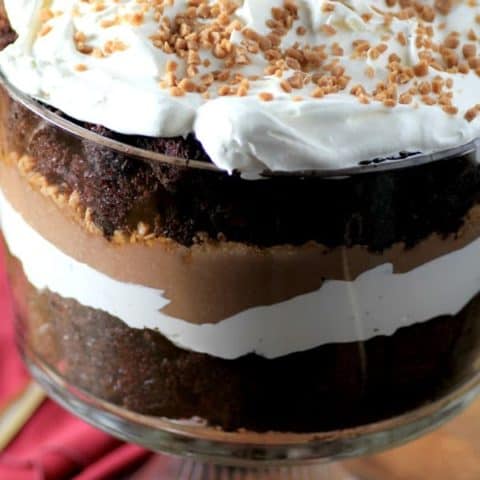 Easy Chocolate Caramel Trifle
Yield: 16
Prep Time: 20 minutes
Cook Time: 30 minutes
Total Time: 50 minutes
This Chocolate Caramel Trifle is an easy dessert that will have you enjoying the holidays.
Ingredients
1- 9x13" chocolate cake, made from a cake mix or from scratch
1-pkg (4 oz.) instant chocolate pudding mix, made according to package
1- large (33 oz. or I L.) container frozen whipped topping, thawed
Caramel ice cream topping
4 oz. Skor bar bits or English Toffe Bits
Instructions
Make the cake according to the package or use the one provided in this post. Let cool completely, if making ahead freeze the cake at this point.
When ready to assemble make the pudding mix according to the package and set aside. Cut the cake into 1" pieces and place half in the bottom of a large trifle dish. Press down lightly to fill in the gaps. Top with half of the whipped topping, followed by the pudding. Sprinkle on 2 oz. of the toffee bits and drizzle on the caramel topping to desired amount. Place the remaining cake on top followed by the remaining frozen whipped topping. Sprinkle on the rest of the toffee bits. Refrigerate until ready to serve.
Recipe adapted from
Taste of Home