Looking for a great rice recipe? I love making coconut rice and now wanted to show you How to Make Coconut Pineapple Rice. Do you have a rice cooker or multi cooker?
If not, now it is time to invest in one. Never again will I be making rice on a stove top. When you have perfect rice every single time, why would you cook it any other way.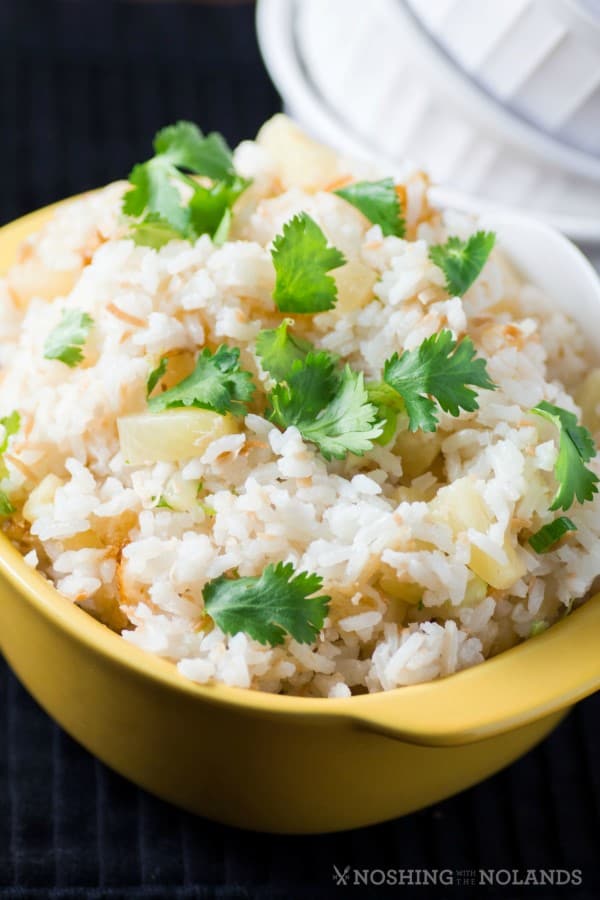 Helpful Items for This Recipe
This post contains affiliate links.
Pretty Multi-Use Serving Dishes
Plus your rice when finished keeps warm while you whip up the rest of dinner, a perfect solution!! This lovely side dish would be an easy recipe to go with ham for Easter or any other time plus so many other Asian dishes.
Fluffy wonderful rice with the exotic flavors of pineapple and coconut is a very simple dish to accomplish and it goes fantastically with so many Asian recipes.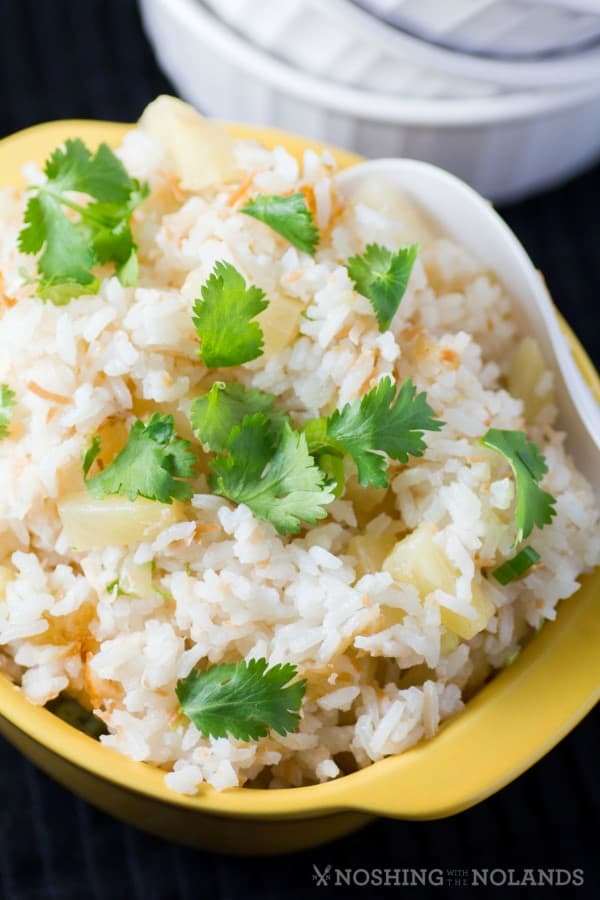 The perfect easy side as it is still plain enough to be paired with almost anything. Add a little spicy curry, a thai meatball, a stir fry, you will be loving this rice again and again. With the sweetness from the coconut and pineapple your kids will be loving this too!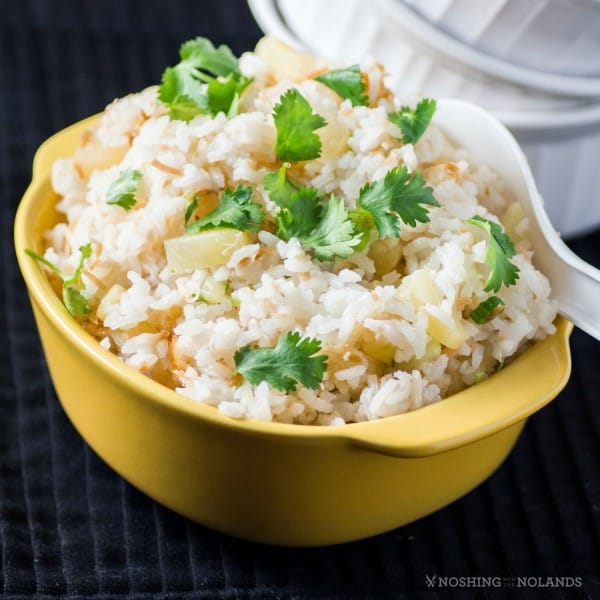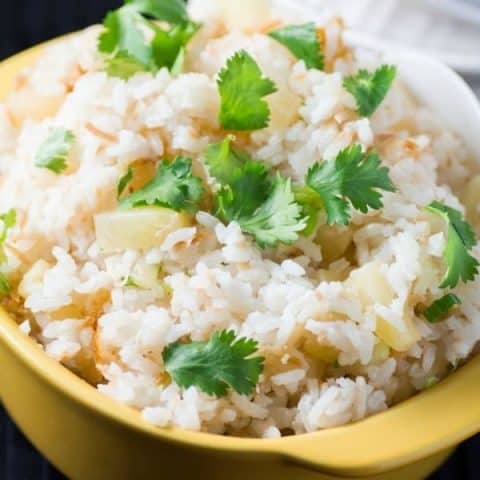 How to Make Pineapple Coconut Rice
Yield: 6-8 servings
Prep Time: 5 minutes
Cook Time: 30 minutes
Total Time: 35 minutes
A delightfully sweet rice side dish that pairs wonderfully with so many Asian mains like Thai meatballs, a spicy curry or stir fry.
Ingredients
2 cups long grain rice
400 ml. (13oz.) can light coconut milk
1 cup pineapple juice from the pineapple
1 cup water
1/2 tsp. salt
1 cup pineapple tidbits
1/3 cup shredded toasted coconut
2 Tbsp. cilantro
Instructions
Add rice to rice cooker along with the coconut milk, water, pineapple juice and salt. Cook according to rice cooker for desired time. Once the rice is done add the pineapple and coconut and toss. Serve immediately topped with cilantro.