Today I bring you a special post. One that is near and dear to my heart. It was first seen on Bonbon Break but I am now here sharing it with you. Something very special to celebrate St. Patrick's Day with, Potato Scones. My dear, dear Irish grandmother would make these for me so many times. I can still vibrantly remember coming in the door and smelling the aroma of these amazing potato scones wafting through the house.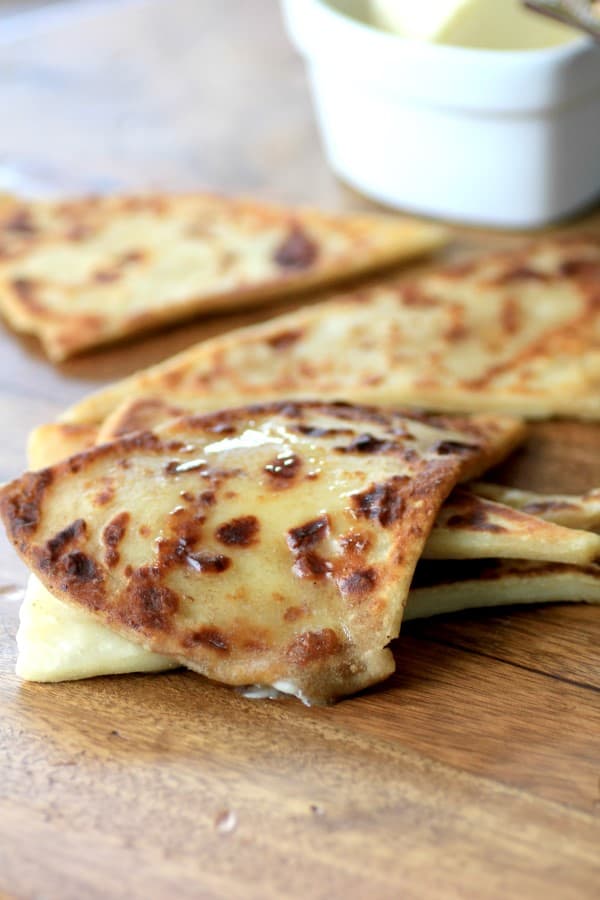 She never did share with me her recipe but I did also watch her many times and found one years after she was gone that comes pretty close to the ones I remember so well. When I asked for the recipe she would just say, oh it is a pinch of this and a mouthful of that. Fond memories I have of those days and my sweet grandmother. I hope you try these potato scones to help celebrate your St. Patrick's Day with. You just need some leftover mashed potatoes from the night before. They have to be cold and dried out a bit, don't use fresh mashed potatoes, it won't work.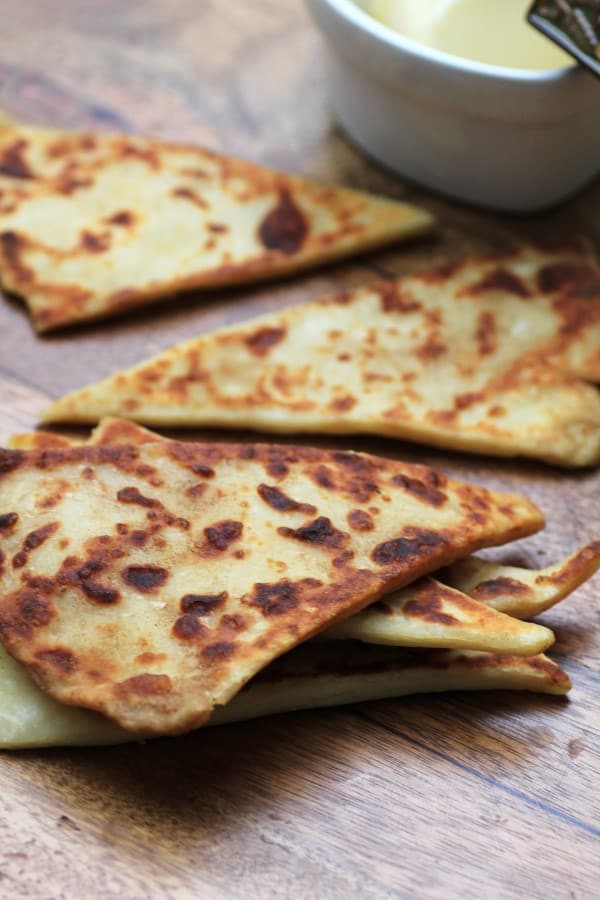 I hope you enjoy these potato scones as much as I have for so many many years!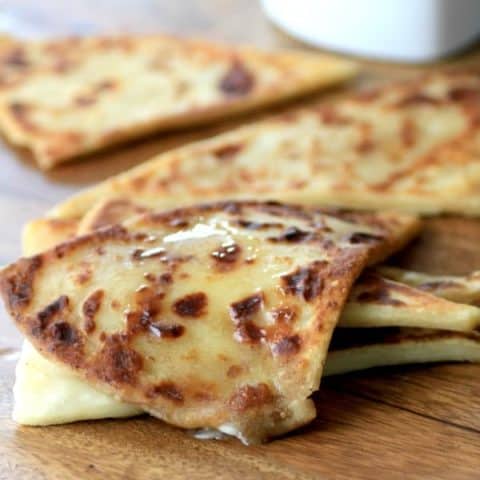 Potato Scones for St. Patrick's Day
These amazingly tender potato scones made by my Irish grandmother were waiting for me when I got home from school. Hot out of the pan they are best slathered with butter.
Ingredients
8 oz. mashed potatoes, cold from the night before
1 cup flour
1/4 tsp. salt
1/4 tsp. baking powder
1 Tbsp. cold butter and more for frying
1 1/2 – 2 Tbsp. milk
Instructions
Sift together dry ingredients and rub cold butter into the flour with your fingers until it resembles a coarse meal. Add the mashed potatoes and mix with a fork. Make a well in the center and pour in milk. Incorporate the flour into the milk until you can form a ball adding additional milk if needed.
On a floured surface turn out dough and knead until you have a smooth dough. Roll out into a circle about 1/4 inch thick. Cut into triangles. Heat a cast iron pan with a dab of melted butter over medium heat. Careful not to burn the butter. Fry the scones about 3 min. a side until golden brown. Serve hot with a dab of butter.
Recipe adapted from Great Recipes of The World