I was at our local market the other day and saw that they had lamb meatloaf pre-made in the meat department. Well that gave me the idea, to make my own Mediterranean Meatloaf!! So I bought two pounds of lamb and off I went to create. Have you ever had a meatloaf from lamb before I never have.
I thought of cutting it with beef but decided against it but the pure taste of lamb reminds me of spring!! I wanted to make an Italian-flavored loaf but it became more Mediterranean with the addition of the feta. Also, try our Mini Meatloaf Recipe.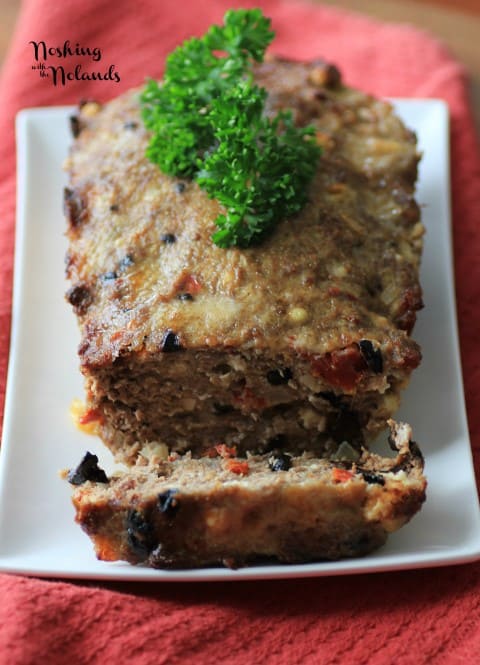 Luckily, I already had leftovers from an antipasto that we had shared at a party the week before. Gorgeous black sundried olives and roasted red and yellow peppers got me on the right track.
Then I found sundried tomatoes, feta, garlic, and sweet onion. Used the traditional ingredients like bread crumbs and egg for binding and this turned out to be one fine meatloaf. Ken was highly impressed with the flavor, he loved it!! (And doesn't like lamb!!!)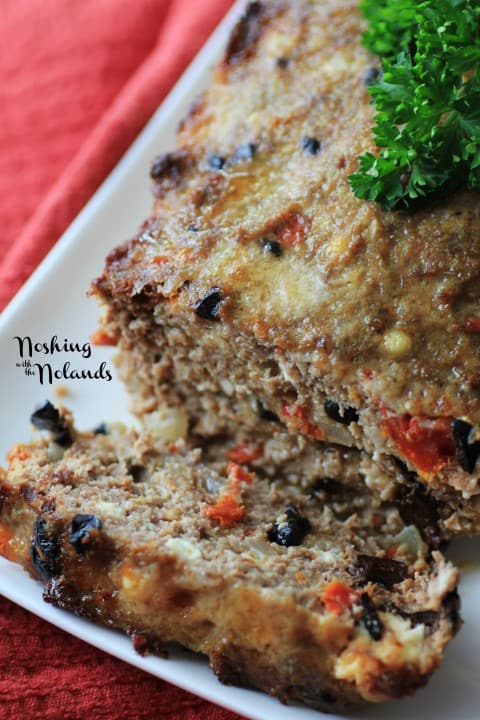 We served this with tzatziki and it was so good. All those wonderful flavors of the Mediterranean came out to dance together in your mouth. Such an easy recipe too!!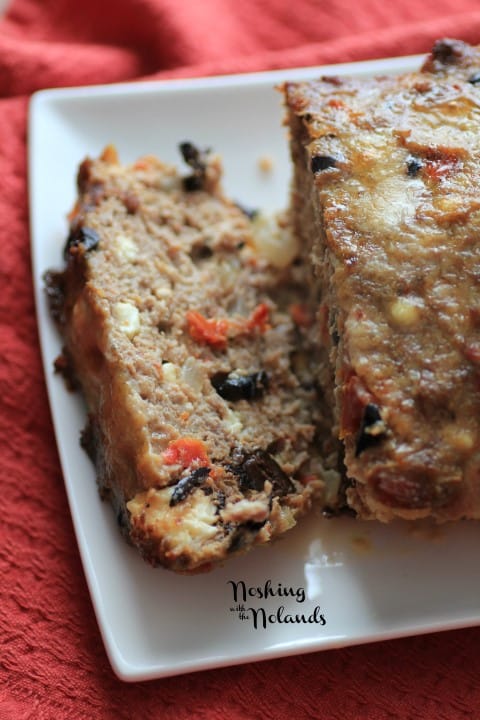 Mediterranean Meatloaf Recipe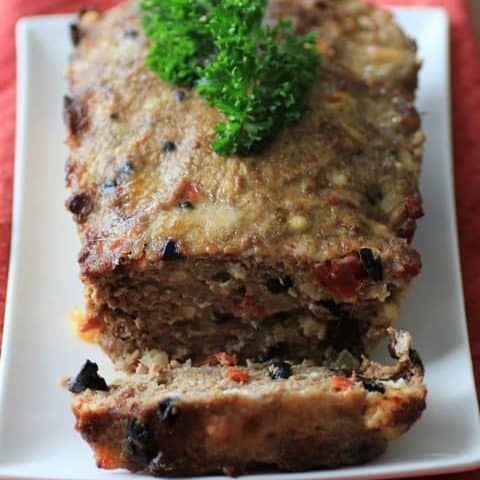 Mediterranean Meatloaf
A lamb meatloaf with all the wonderful flavors of the Mediterranean!!
Ingredients
2 lb. ground lamb
2 eggs, beaten
1/3 cup fine breadcrumbs
1/4 cup sundried black olives, finely diced
1/4 cup sundried tomatoes, finely diced
Heaping 1/3 cup crumbled feta
1/4 cup roasted peppers, finely diced
3 cloves garlic, minced
1/2 sweet onion, finely diced
Salt and pepper to taste
Instructions
In a large bowl, combine all the ingredients using your hands to mix well. Place in a loaf pan and bake for 1 hour at 350F. Serve with lemon potatoes and tzatziki.