Simple Summer Appetizer BBQ Brie
Do you need a quick summer appetizer idea rather than slaving away on the BBQ? We have made this Simple Summer Appetizer BBQ Brie for years. I saw it in a small magazine many moons ago and we have made it many times, every summer, since then. It was origianlly for Camember, while I like Brie better but either would work. This takes a few minutes to assemble, if that and then a few minutes on the BBQ.
It is an easy appetizer to bring on a picnic that has a grill too or to any backyard BBQ. Just jump in before the burgers are on or the steaks come out and give this fantastic Brie a quick grill.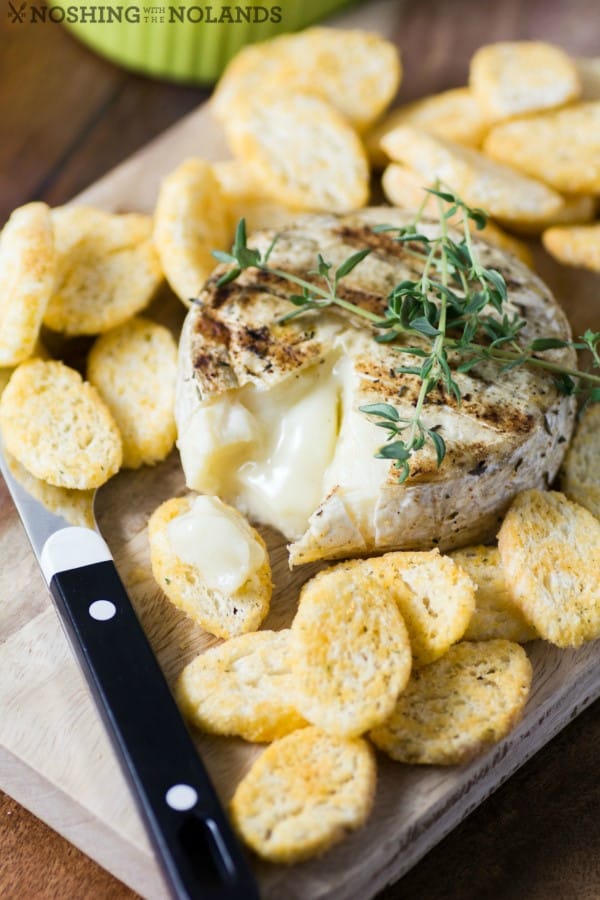 So many of us love brie because of its' creamy wonderful center that is ooey, gooey melty and divine. Don't BBQ this too long because it will be too runny or pop on you, just 3-5 min. per side depending on how hot your grill is. You want it just starting to get runny but not exploding in your BBQ.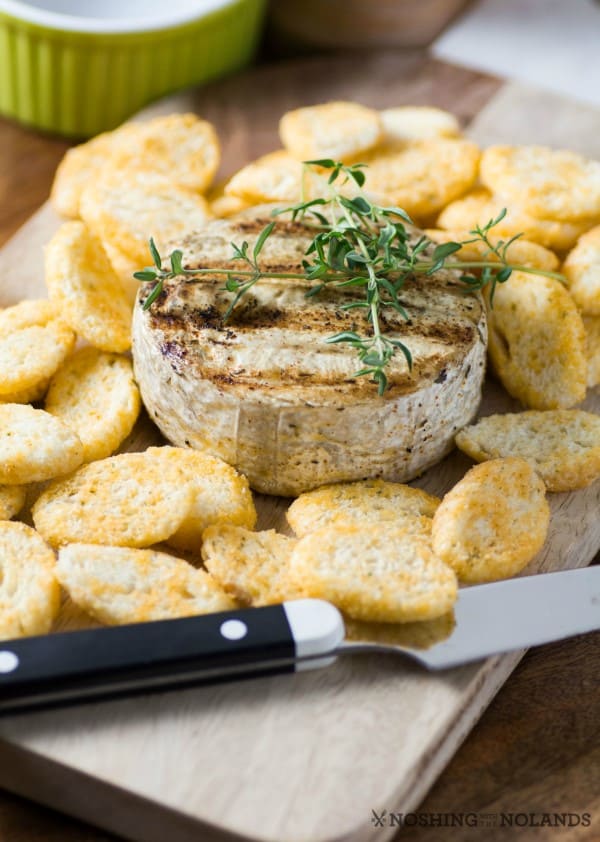 Use the smaller brie and do one or two depending on the crowd. It will disappear in no time!! The larger ones don't tend to melt well in the middle with the outer sides being over done, in our experience, therefore we stick to using the smaller ones. The outside has a lovely coating of chili powder, cumin, garlic salt and thyme that is mixed with olive oil and lemon juice. The mixture is slathered on the outside, in the recipe there is enough to make two small brie.
Do you eat the outside rind of brie, yes you sure do!!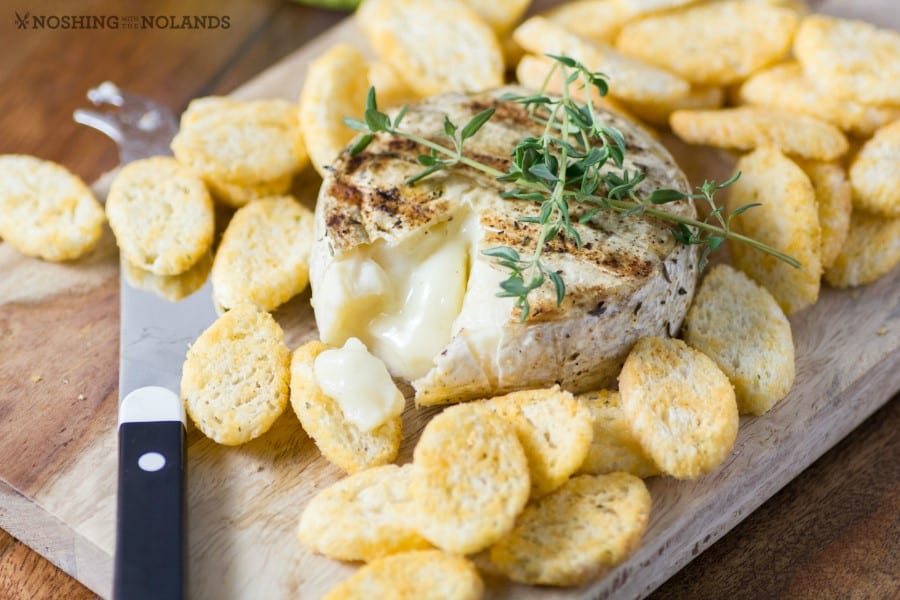 Lastly, serving this up with your favorite cracker will make this appetizer the hit of the party. Such an easy starter consequently leaving you loads of time for other dishes. Grab some Brie today in addition to your other groceries and try out this very easy appetizer. ENJOY!!

Simple Summer Appetizer BBQ Brie
Yield: 1-2 brie
Prep Time: 2 minutes
Cook Time: 10 minutes
Total Time: 12 minutes
This Simple Summer Appetizer BBQ Brie will get you rave reviews from family and friends at your next gathering.
Ingredients
1-2 small (125 gm.) brie cheese
1 Tbsp. olive oil
1 tsp. lemon juice
1/4 tsp. cumin, chili powder, thyme and garlic salt
Instructions
Preheat BBQ to medium. Mix the olive oil, lemon juice and spices together. Brush onto the outside of the brie. BBQ on medium for 3-5 min. per side, letting the cheese get nice grill marks and melty. Keep an eye as to not overcook.