Top Tips to Make Your Summer Backyard Party a Success
Tis the season for a summer backyard party, barbecue or just late-night stargazing. The nice weather has finally arrived, and people are itching to welcome it with a fantastic get together.
Throw the most amazing outdoor soiree that you can by making sure you use some Top Tips to Make Your Summer Backyard Party a Success.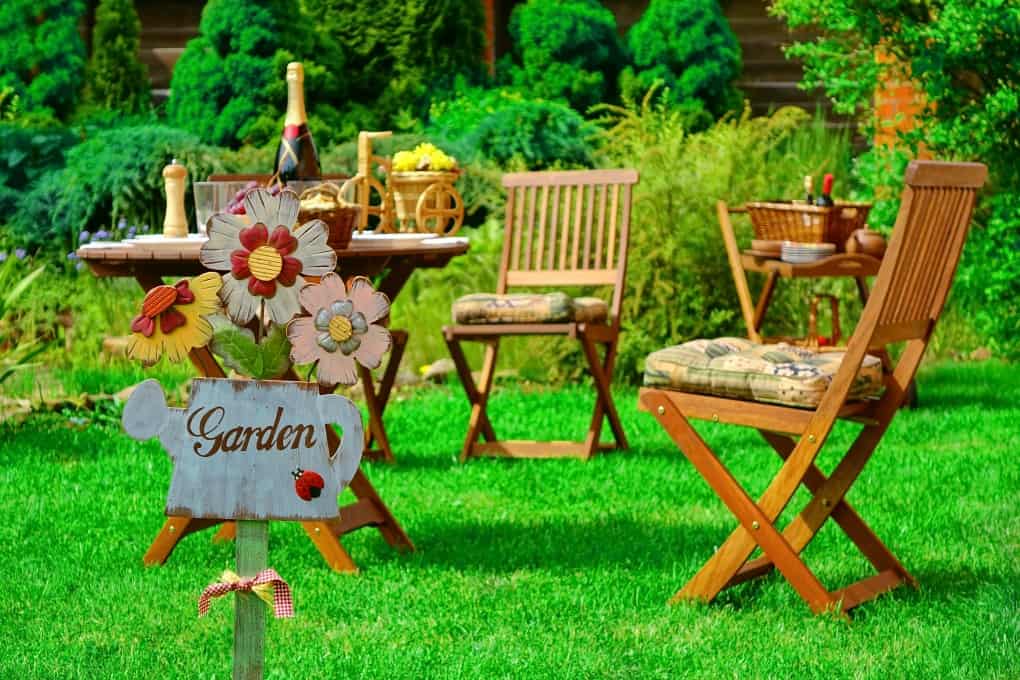 Get the Word Out
Invitations are a large part of any get together, so make sure that you send them out as early as possible.
Include when your guests will be eating. This will help to prevent guests arriving late and expecting you to fire the grill back up.
Include attire instructions. If you want people to bring swimsuits make sure to stipulate that on the invitations. It is also a good idea to indicate whether it will be a casual get together or something a bit fancier.
Include a rain plan. If you are throwing your backyard party rain or shine, stipulate that on the invite. If you don't have the space to take the party indoors in case of rain, it's a good idea to include a rain date.
[readyshop_product id="523″]
Arrange Seating
Take the time to access your seating options. If you have invited 30 people and only have 4 patio chairs, you are going to have to find a way to accommodate your guests.
Consider renting chairs. If you are stuck when it comes to places for your guests to relax, it may be a good idea to consider renting some chairs from a party vendor. Some vendors will even drop them off and pick them up when the party is over.
Ask guests to bring seating. There is no harm in requesting that your guests bring over some of their folding chairs to ensure that there is a place for everyone to sit. Just make sure to remind them to write their names somewhere on them so they know they are theirs.
Use your indoor furniture. It may be reasonable to use some of the furniture you have indoors. Dining chairs or bar stools can work well and if all else fails you can spread blankets and have people sit picnic style.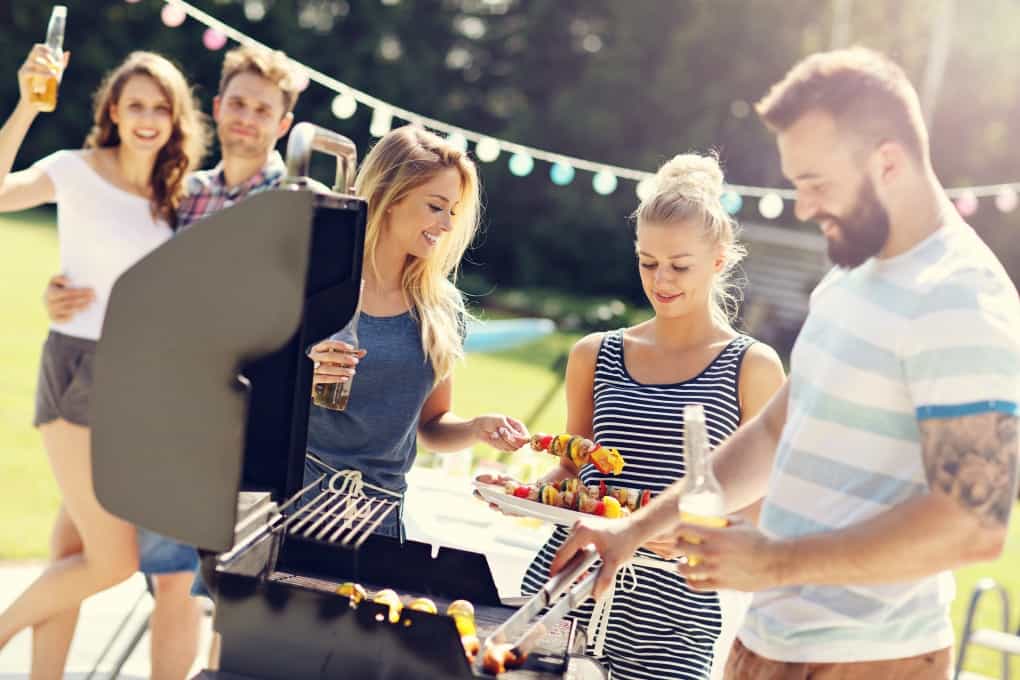 Have the Right Lighting
Chances are, your backyard party will go well into the evening. Don't leave yourself and your guests in the dark wondering if that was just your dog or a skunk.
Hang light strings. An easy and affordable lighting option is to utilize your string lights. Hang them from the fence, the deck and even under the umbrella to create beautiful, ambient light in your backyard.
Use Solar lights. Line your fence and pathways with solar lights and lanterns. This will help to ensure that no one trips when they are coming and going from the backyard.
Use Tiki lamps. These are great not only for light but they set a fun mood for the party.
Keep the Bugs Away
No one wants to get attacked by bugs when they are trying to enjoy an outdoor party. Take the appropriate measures to keep your backyard party as bug free as possible.
Get rid of standing water. Mosquitos and other bugs love standing water as this is where they breed. Every day prior to your backyard party, take a few minutes to ensure that there is no standing water anywhere around your yard.
Have bug repellant available. Many people will forget to bring their insect repellant with them to the party. Make sure that you have some on hand for everyone to use if necessary. I personally have found that cloves in small bowls helps to keep the wasps away. Also, planting herbs and flowers in pots or the garden will keep mosquitos and other pests at bay and make a pretty display too.
Think of Fun Things for the kids
Think of fun games. Spraying the grass like a Twister pad is fun for outdoors. Sparklers are always a great hit. If it is hot, water balloons are fun but keep them separate from the adult party. There are lots of ways to amuse the children in the summer with outdoor games. Hire a teenager to overlook the activities so the adults can have some down time too.
Have a Playlist
Music is the key to any great party. It is a good idea to have a playlist ready to get everyone in the party mood.
Stick with the classics. Fill the playlist with songs that your guests will recognize and make sure to keep it upbeat. It is ok to mix in some newer tunes every now and then but keep it mainly classics.
Don't turn it up too loud. The best idea is to keep the music to a minimum, it's more background ambiance than it is meant to be blared. You don't want your guests to have to yell over the music to hear each other.
Aim for 5 to 6 hours. Fill your playlist with about 5-6 hours worth of music. This will help you to avoid having to get up and turn it back on frequently and no one will notice if it starts over again 6 hours later.
There are many ways to make your backyard party a success. Take care with the invitations, arrange seating, keep the bugs away and don't leave your guests in the dark. Backyard parties can be a blast with the right playlist and people so have a great time!