As you know if you are a follower here I have done many posts on Earls Restaurants in the past. I was recently asked by a reader Kirsten, if I could possibly do a copycat of Earls Coconut Mint Margarita. Going one better I just asked Earls if they would kindly share the recipe with me and they did!! I have shared an Earls Pineapple Ginger Margarita in the past, and it was yummy!! Plus, lots more!!
I was very excited to try this delicious-looking and a unique margarita for myself. One ingredient that was slightly more unusual than the others I had to source out first though and that was the coconut syrup. I found some at a local large liquor store, Liquor Depot, and off I went in creating this tantalizing libation.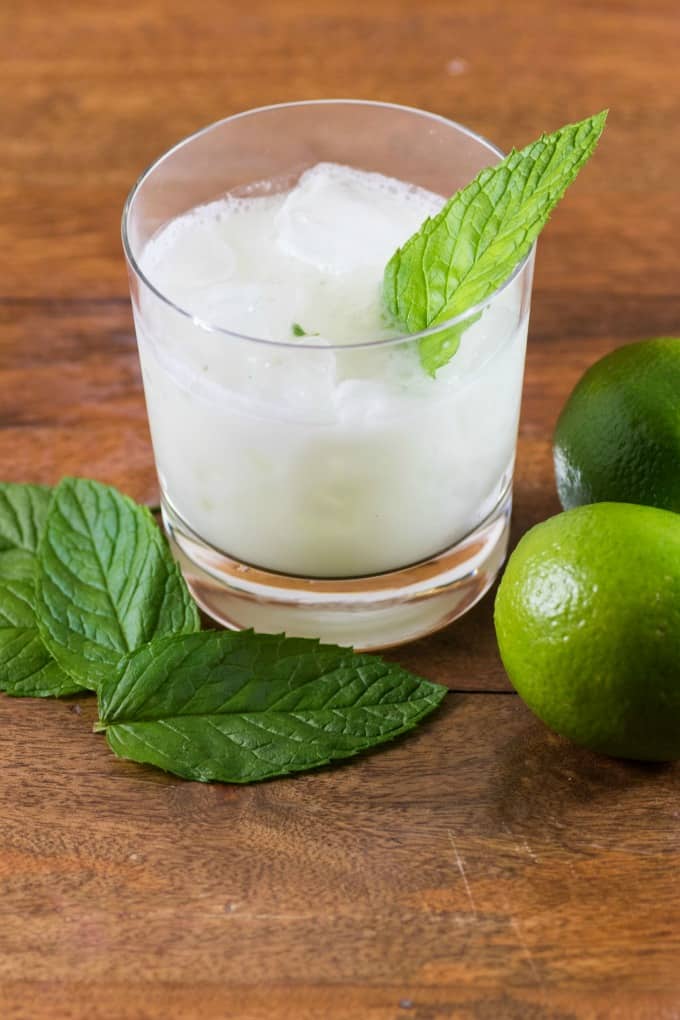 The end result was an amazing and refreshing drink that you will love all summer long. I know that Kirsten will be enjoying it!! If you don't feel like making it yourself you can always just pop into a local Earls Restaurant to enjoy one!!
Perfect Afternoon Sipper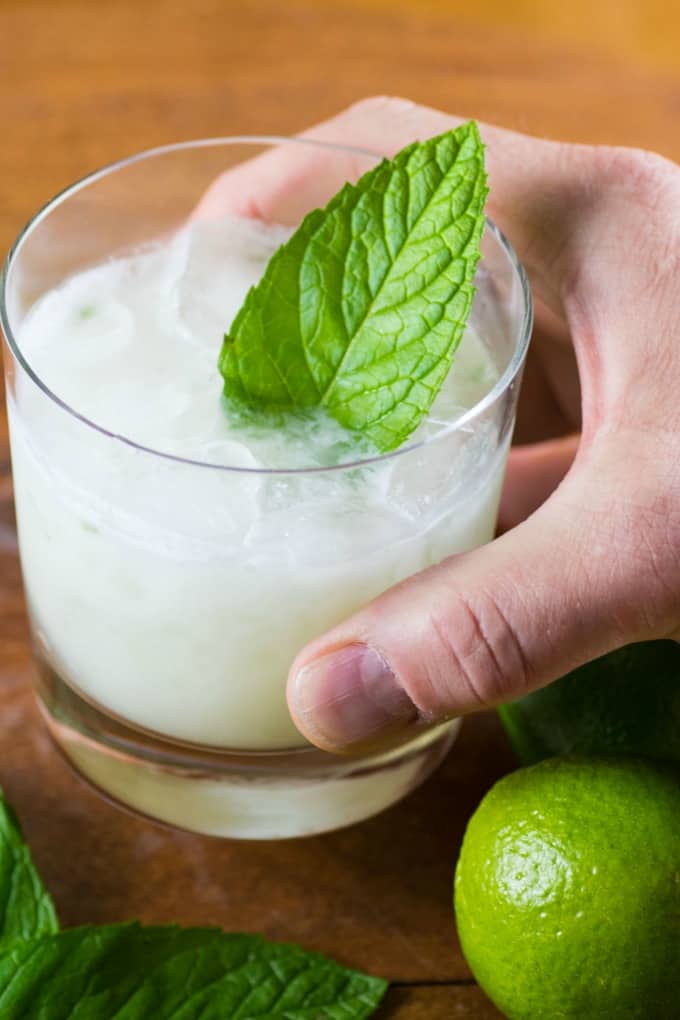 I love the combination of mint and coconut together. I have loads of mint in my garden so that is easily accessible. Mint is loved by us but works as a great repellent to insects and deer. I mix mine in with the raspberries and strawberries in hopes of a deterrent for them eating my berries.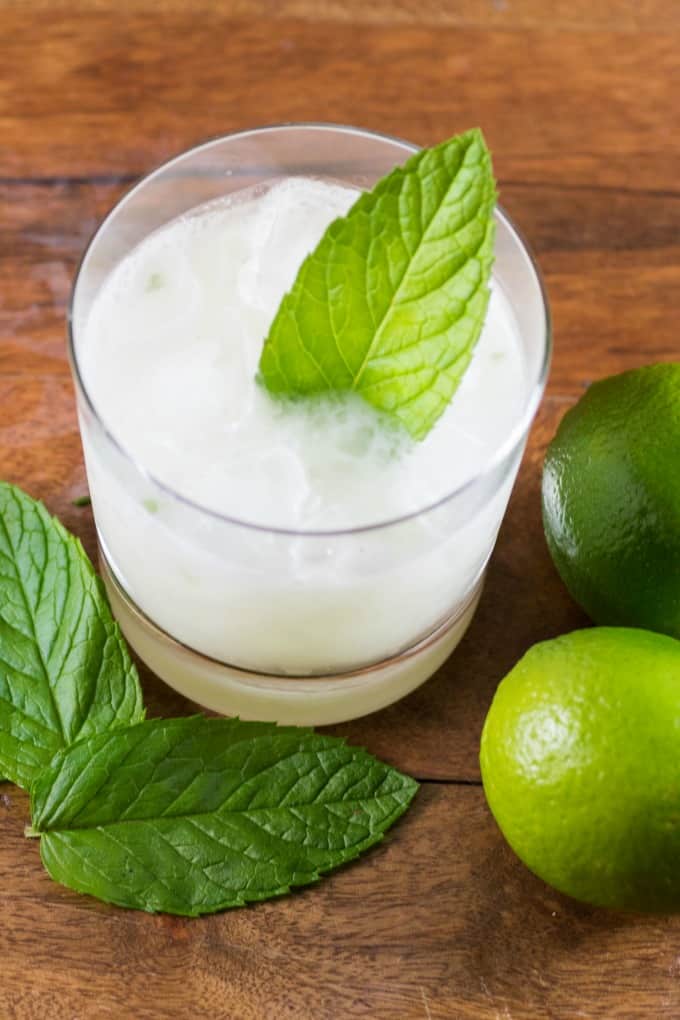 I can see why Kirsten loves this so much. It is a perfect sipper for a hot day! Delicious but not too sweet and not too strong either!! Be cautious though as they can wallop a punch as in any cocktail.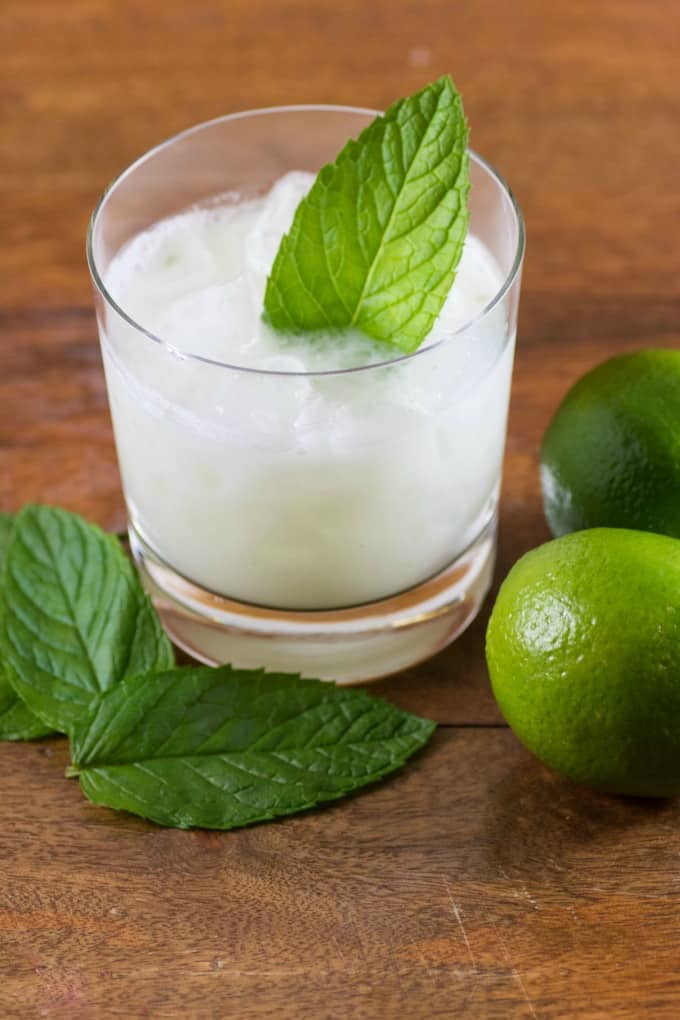 This cocktail quenches your thirst in a whole new light taking a leap from the traditional margarita bringing it to a higher place. I will be indulging in this one again and again this summer too!
She put the lime in the coconut….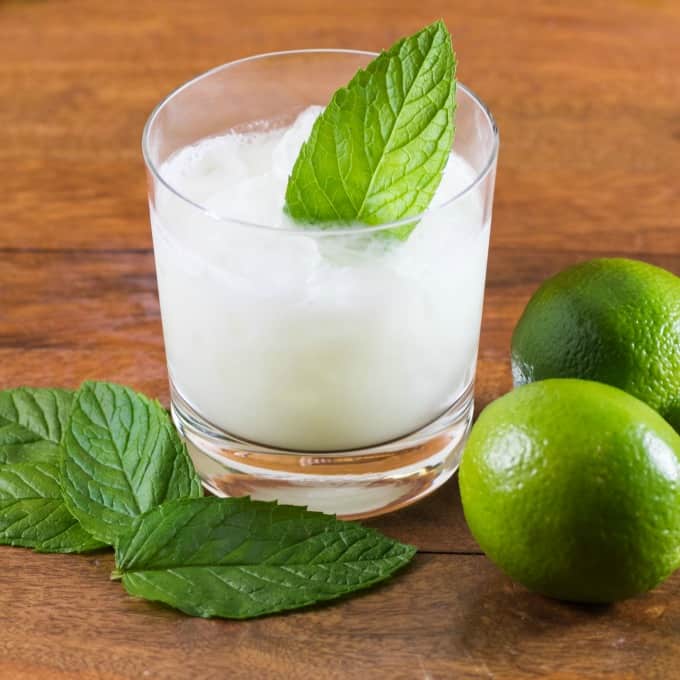 This makes me think of that song and sorry for the earworm if you get one!! "She put the lime in the coconut, she drank 'em bot' up!!" You can be singing this while enjoy it too!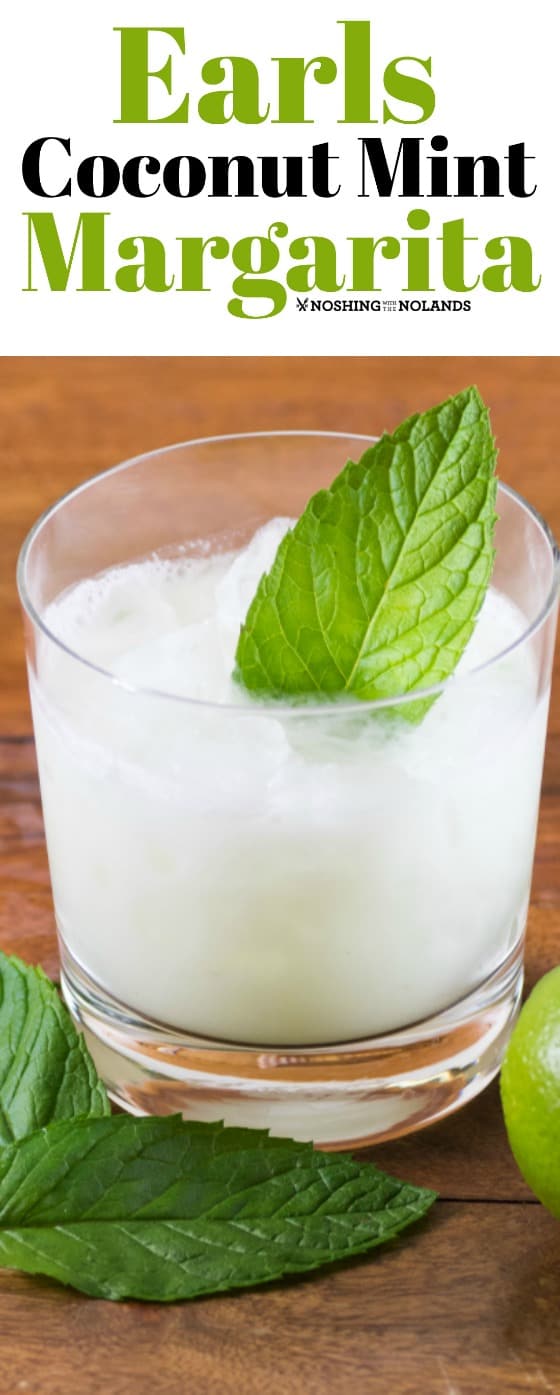 The Recipe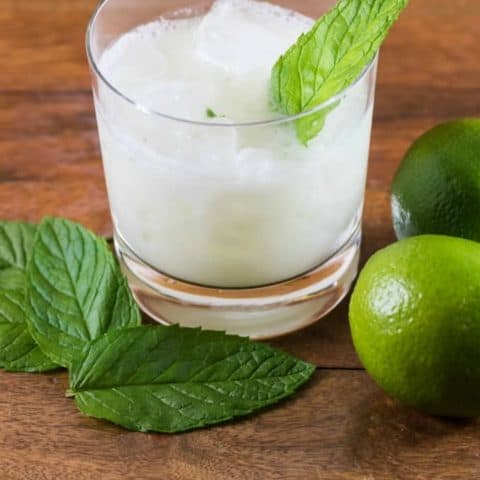 Earls Coconut Mint Margarita
Yield: 1 cocktail
Prep Time: 3 minutes
Total Time: 3 minutes
This delicious Earls Coconut Mint Margarita will be a new found favorite you can now make at home all year round!
Ingredients
Coconut Syrup (Source Locally) - 3/4 fl oz
Fresh Squeezed Lime Juice - 1 fl oz
Triple Sec - 1/2 fl oz
El Jimador Blanco Tequila - 1.5 fl oz
+ Add 10-12 Mint Leaves and more for garnish
Instructions
Add all ingredients into a mixing glass.
Pack mixing glass with ice, and top with a shaker tin.
Shake ingredients vigorously 12 times.
Strain over ice in a standard rocks glass.
Garnish with a freshly picked mint sprig.