Super Easy Pumpkin Pie Recipe
Have you ever baked a pie before? Too afraid that it won't turn out! Not sure where to start? Let me help you alleviate some fears with this Super Easy Pumpkin Pie Recipe. If you want it still to be homemade which is so much better than store-bought just follow this easy recipe.
I cheat a bit but that is okay too for your first pie or when you simply just don't have the time or energy. This recipe gets you over so many hurdles and gets you baking in the kitchen.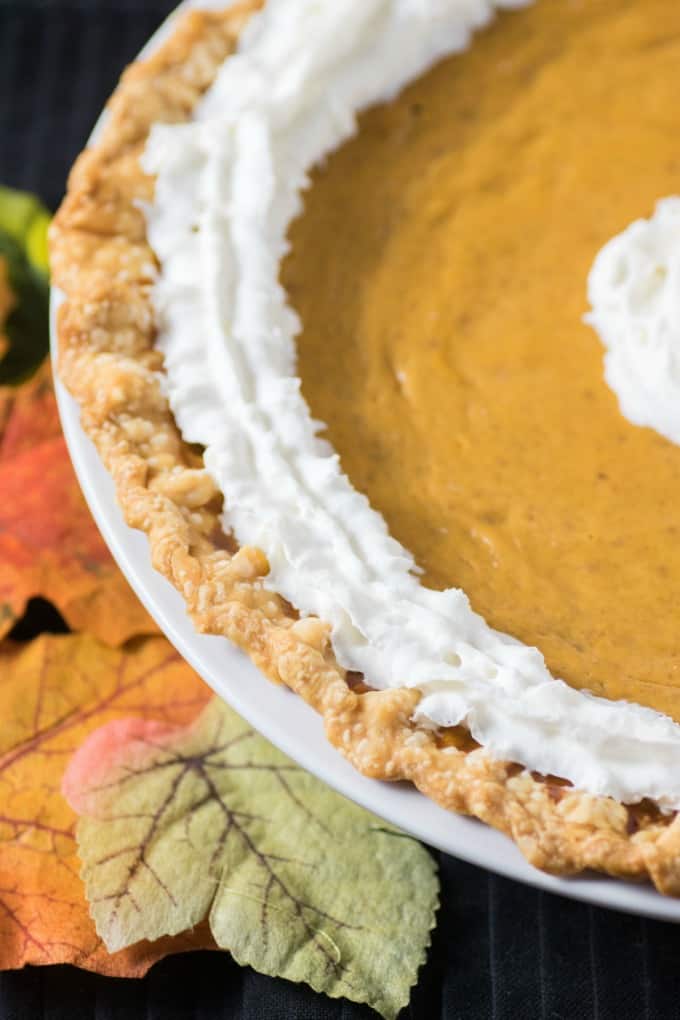 For me the big fear was the pie crust. Did I have a good recipe? Did I have the technique to roll it out and have it not stick to the counter? Oh, I fought with many issues!! I finally just let Ken take over making the pies and he has now become the Pie Guy.
He can make a great crust but sometimes he doesn't even feel like it either. We found ready-made pie dough in the refrigerator section of the grocery store and it is lovely for a quick pie with so little fuss!!
With a little easy crimping you can get a pretty edged pie crust. Nobody is judging here, you are moving forward and making your first pie or just relaxing instead of slaving in the kitchen.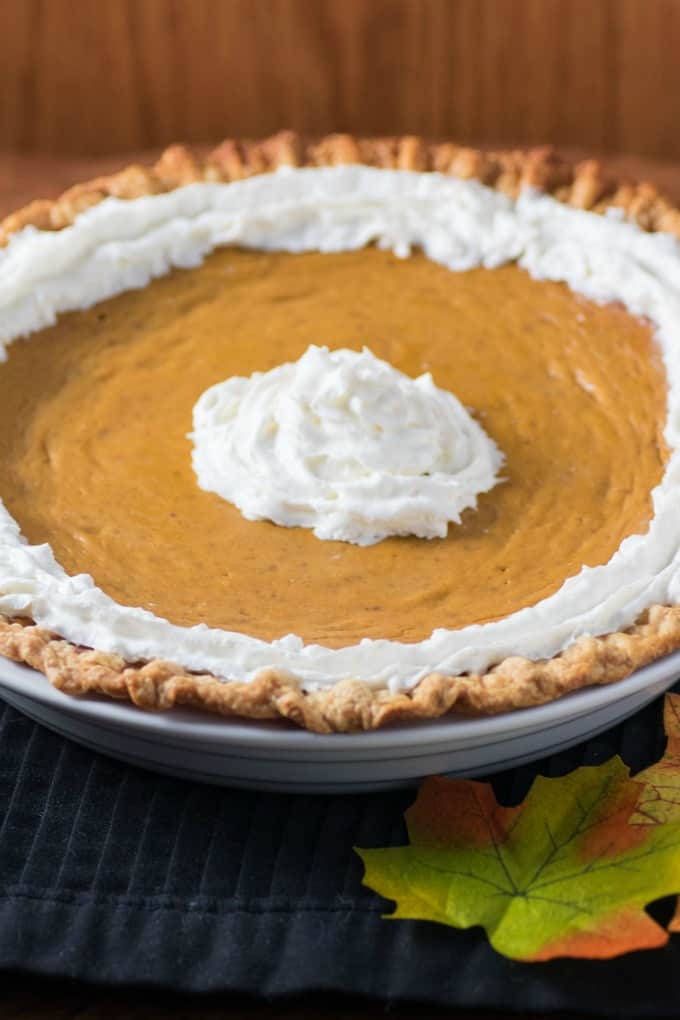 Don the top with a little canned whipped cream, again no one is looking down on you that you didn't whip your own cream. They are just happy you made them pie!!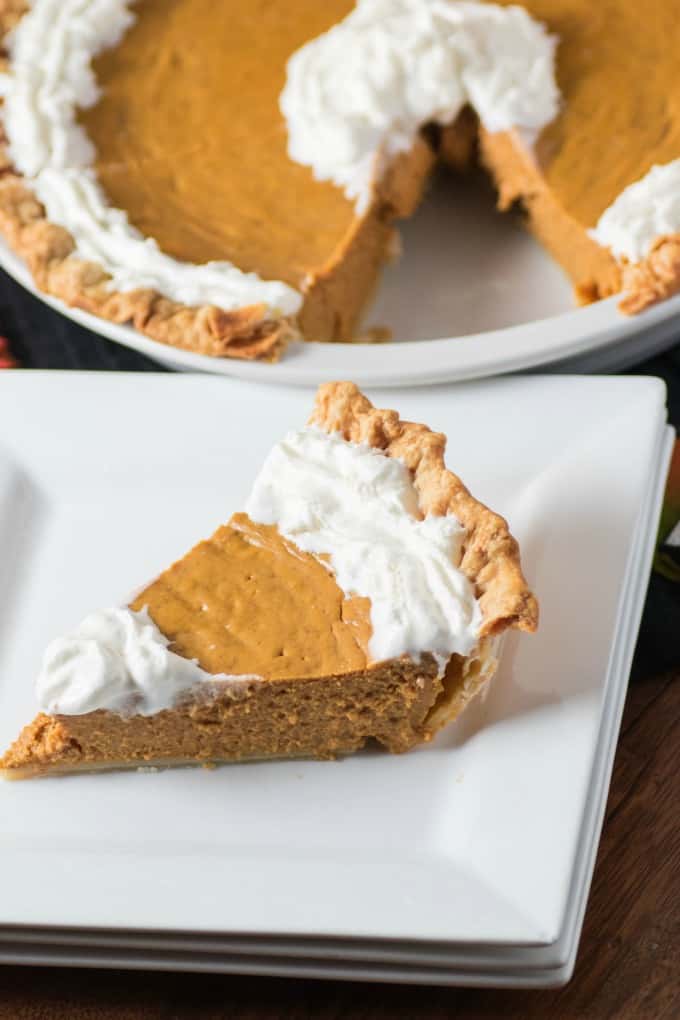 Now the only thing that I have never done is used pumpkin pie filling from the can. This part is so easy I never thought to. Plus, I love that the filling is homemade, it makes you feel good too!
The Recipe
Super Easy Pumpkin Pie Recipe
Yield: 8-10 servings
Prep Time: 15 minutes
Cook Time: 1 hour
Total Time: 1 hour 15 minutes
This Super Easy Pumpkin Pie Recipe will have you jumping over fears of baking pies and will slowly ease you in.
Ingredients
One refrigerator store bought pie crust
Pie Filling
2 cups canned pumpkin (not pumpkin pie filling)
1 1/2 cups evaporated milk
1/4 cup brown sugar
1/2 cup white sugar
1/2 tsp. salt
2 tsp. pumpkin pie spice
2 eggs, slightly beaten
Topping
Instructions
Place the pie crust into a 9" pie plate and crimp the edges as you like. Set aside. Preheat oven to 425F.
In a large bowl add all the pie filling ingredients and blend well. Pour into prepared pie shell.
Bake 15 min. and then reduce heat to 350F and bake for about 45 min. longer or until an inserted knife comes out clean.
Serve with whipped cream.