Leftover Turkey Potato Hash
Disclosure: I was compensated for this post. All opinions and experiences are my own.
When I thought of making this Leftover Turkey Potato Hash I looked on my site to make sure I hadn't shared it with you already. I was shocked to see no recipe there. I have made this hash so many, many times and my family loves it. It might differ slightly, sometimes if I don't have a protein like turkey in the hash I will add an egg on top. One thing that is standard though is potatoes, peppers, and onions. What an awesome combination of flavors. When cooking up little potatoes I boil up extra and store them in the refrigerator to make my hash. Creamer potatoes from Little Potato Company are the perfect choice to make an easy hash for breakfast, lunch or dinner. We love it anytime!!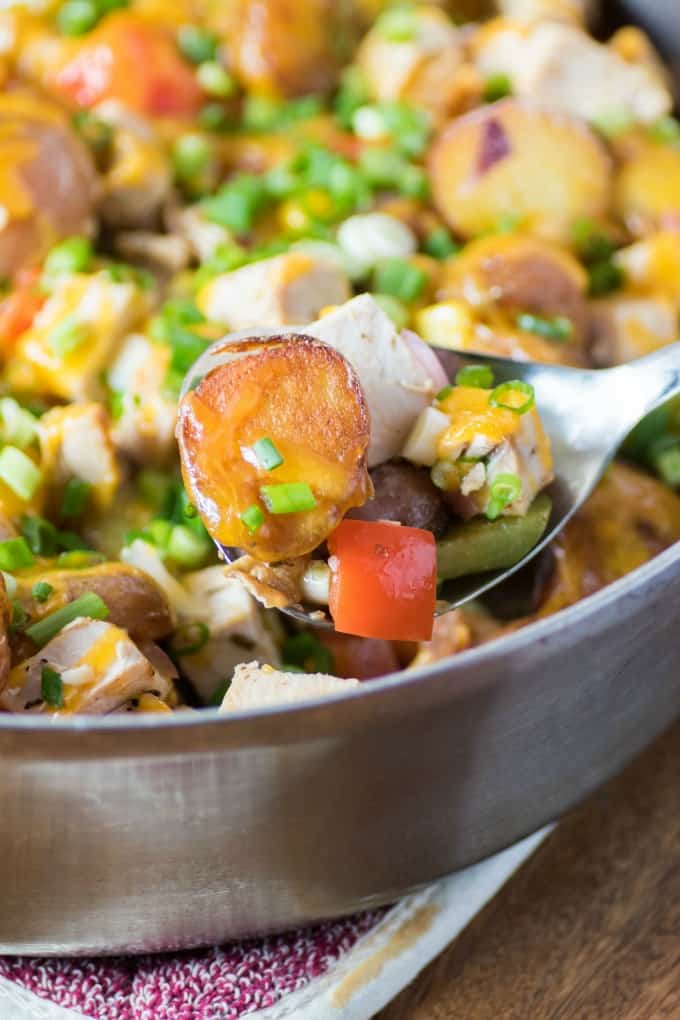 Over the holidays we always have extra turkey around and looking for recipes to use it up. This recipe uses a good 1 1/2 pounds of turkey meat. I hate the recipes that use a small one cup so that you still have loads leftover and again trying to invent ways to use it up!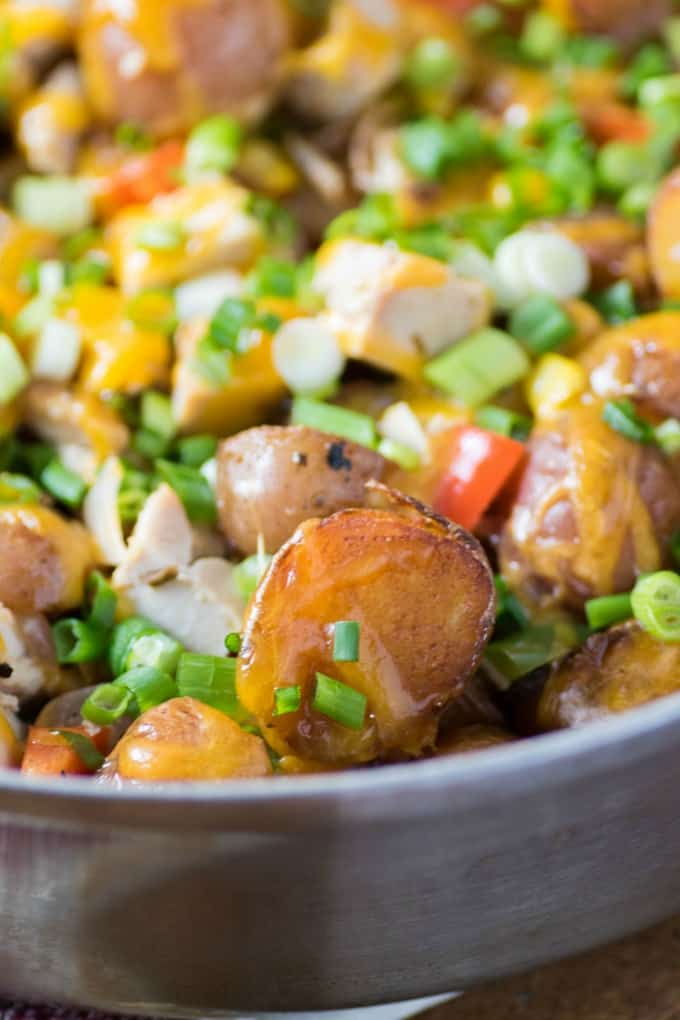 Crispy little potatoes, big chunks of juicy turkey, pepper, corn, onions and garlic all topped off with a little cheese and green onions. This meal your family will love and look forward to leftovers!!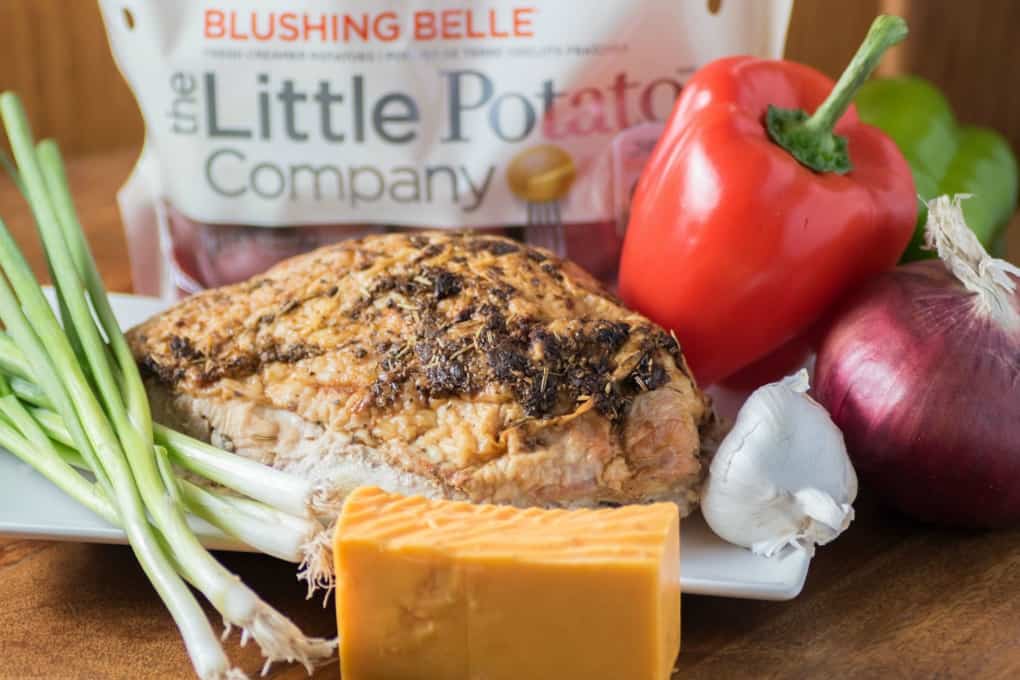 Simple ingredients is key to leftover meals. You have already went all out for the big day and now it is time to relax a bit. Little Potato Company's Creamer potatoes are so easy to use as they already come pre-washed. If you hadn't cooked extra for this meal they also only take 15 min. to boil. Now that is easy!!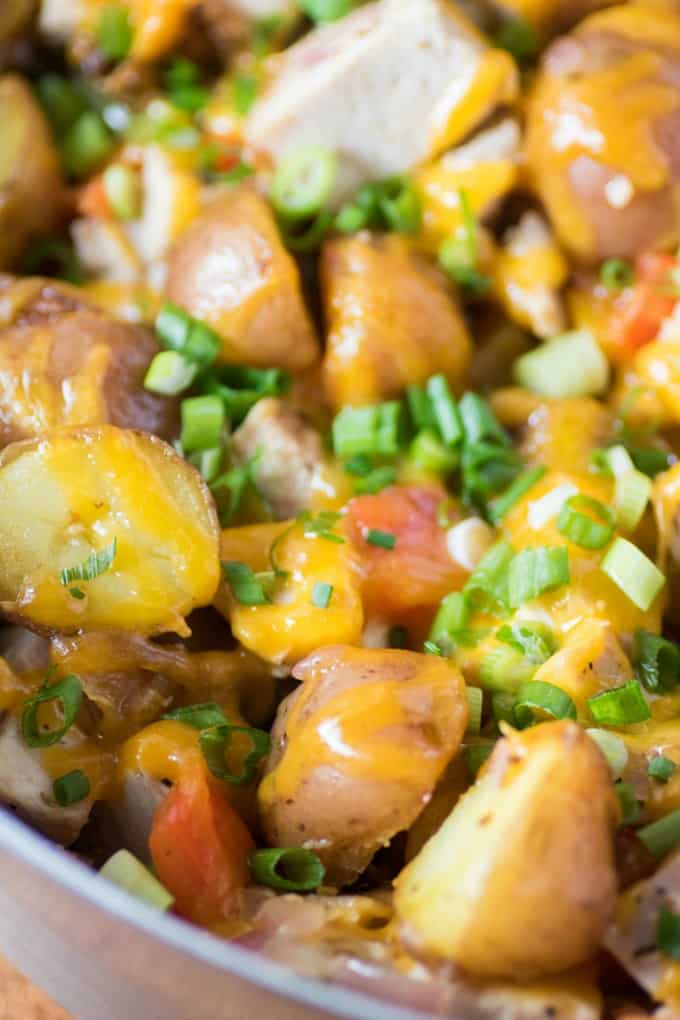 There is nothing better than a little cheese on potatoes. For this recipe I used Little Potato Company's Blushing Belles which are a little red potato. Just a quick slice in half was all they needed after cooking! Then into a frypan to crisp up!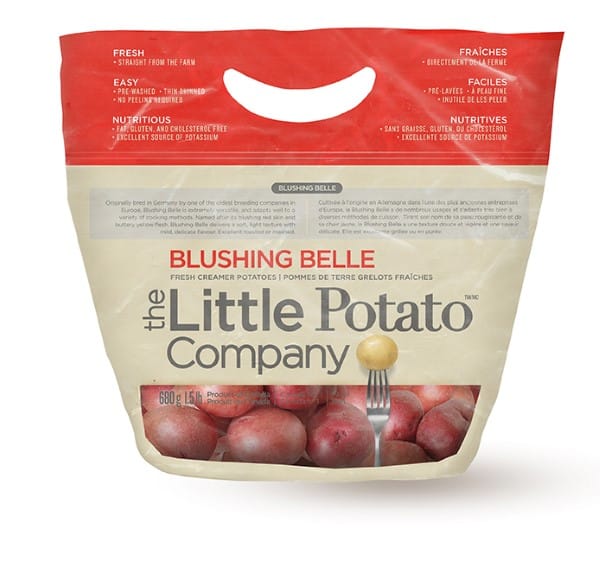 Blushing Belle's come in a convenient 1.5 lb bag. The perfect amount for so many recipes.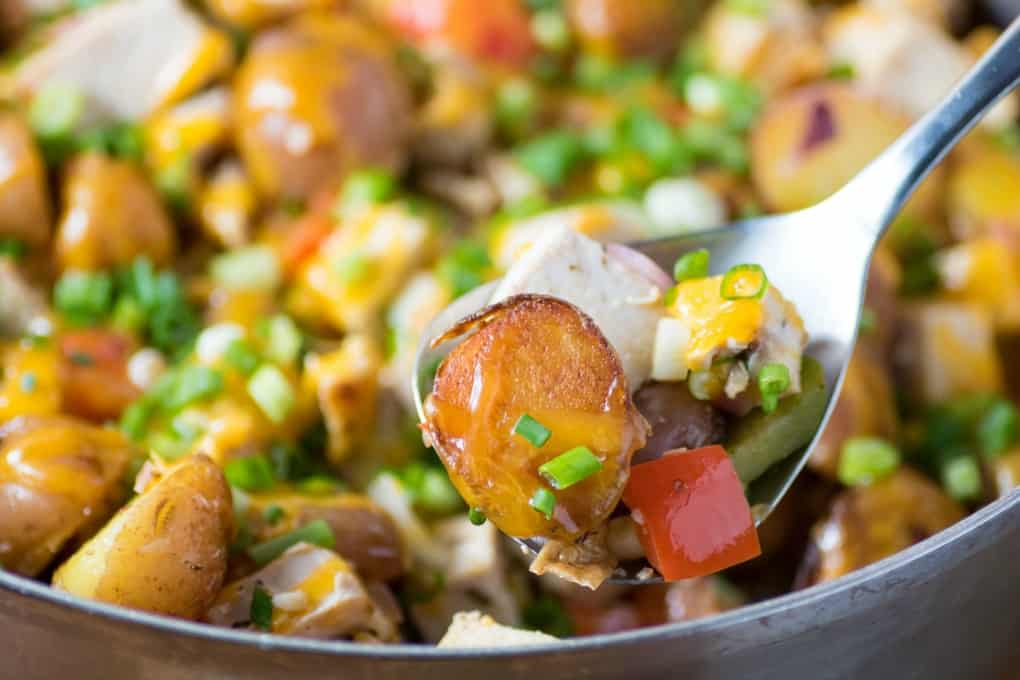 Make some of this up with or without the turkey, add in what you like. We just can't get enough of this goodness!!

The Recipe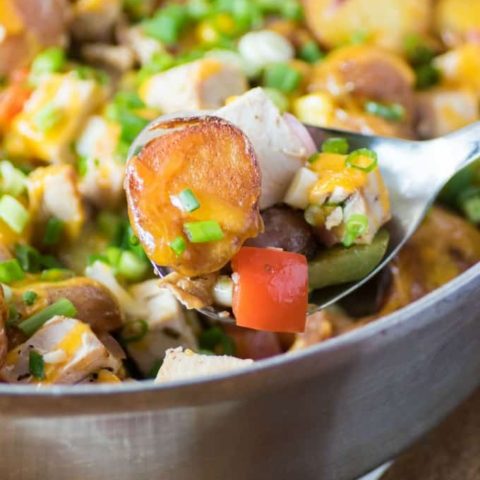 Leftover Turkey Potato Hash
Yield: 6-8 servings
Prep Time: 20 minutes
Cook Time: 20 minutes
Total Time: 40 minutes
Leftover Turkey Potato Hash is so easy to make with simple ingredients. Boil up some extra Little Potato Company Creamers for this recipe the night before and stow them in the fridge. Makes it even easier the next night.
Ingredients
1.5 lbs. Little Potato Company's Blushing Belles, boiled and halved
4 Tbsp. olive oil
1 red onion, diced
2 tsp. garlic, minced
1 red pepper, diced
1 green pepper, diced
1 cup frozen corn, thawed
1 1/2 lbs. cooked turkey, cubed
Salt and pepper to taste
3 green onions, chopped
1 cup cheddar cheese, grated
Instructions
In a large non-stick saute pan add 2 Tbsp. of olive oil and add the cooked and halved potatoes to crisp. Try to turn them cut side down at one point in time to get a crispy side. Season with salt and pepper.
Meanwhile in another larger saute pan add in the remaining 2 Tbsp. olive oil and saute the onions, garlic, and peppers until soft. Add in the turkey and corn. Season with salt and pepper.
When the potatoes are done add them to the veggies and turkey. Top with green onions and cheese and cover until cheese melts. Serve immediately.