38 Cozy Cold Weather Soup Recipes
Is there anything better than a lovely hot bowl of soup on a cold day or night? The winter months call for comfort food and delicious soups and stews fit the bill perfectly. Our family adores homemade soups, so I decided to do this wonderful roundup of 38 Cozy Cold Weather Soup Recipes for you to enjoy some great soups too!
Soup has been around since the dawn of time, actually dating back to 20,000 BC according to Wikipedia. Wow, that is a serious track record for how long we have been in love with a great bowl of soup. In more recent history, soup has been a winter staple.
For the last few centuries, hearty soups were a great way to stretch a family food budget and use up some of the vegetables such as squash that would otherwise be harder to cook.
Soup is Healthy
Soup is healthy, can use up leftover meat such as chicken, and can easily be tailored to fit a vegetarian or vegan lifestyle by adding lentils and removing animal products such as meat or butter.
One of the best things about soups is that they can be a side dish or a main dish depending on your preference and serving size. They are easy to make and are a great food to warm up with during the winter months when it's cold outside.
I love a thick and creamy or hearty bowl of soup to chase away the cold weather winter chills. Grab a pot and try one or more of these fabulous 38 Cozy Cold Weather Soup Recipes. Come back and try another. There are a lot to keep you warm all season long!!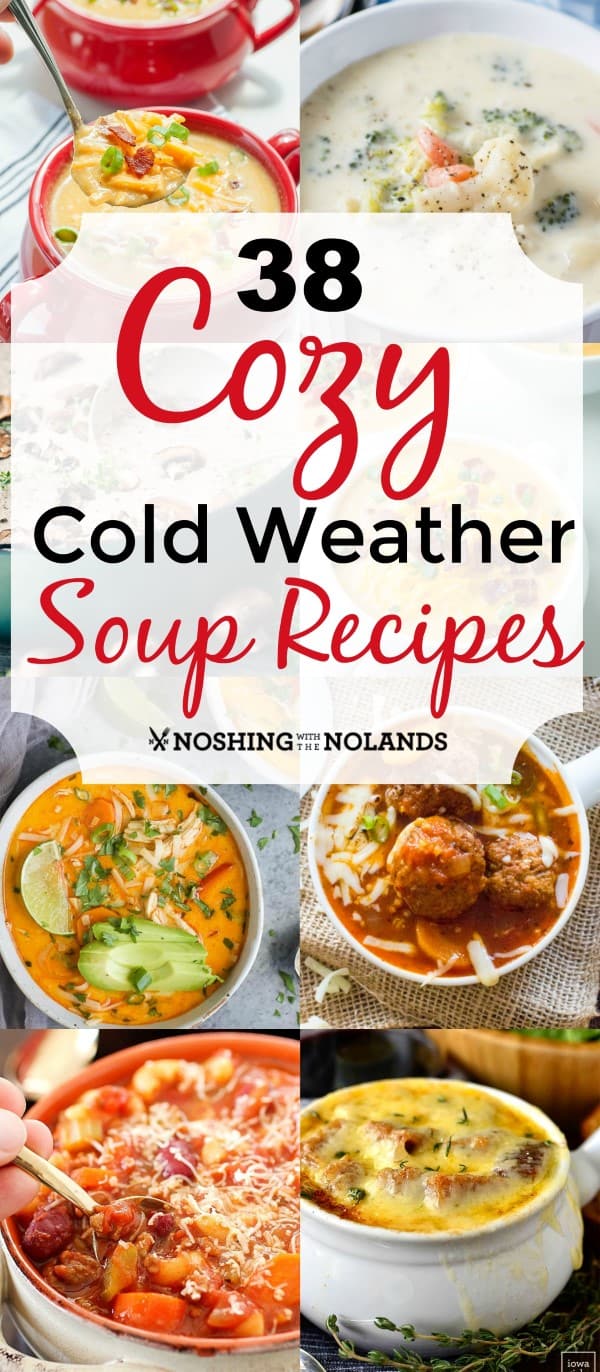 Classic Comfort Food
Soups are classic comfort food. Probably because we all grew up with a relative who believed that a good chicken noodle soup could cure whatever ailed us.
The healing power of a warm bowl of soup cannot be overstated. The best part about making your own soup today is that you don't have to spend all day making it – many of these recipes can be put into a slow cooker or an instant pot and walked away from.
Whether you're looking for a hearty meat stew, an easy vegetarian soup, or a slow cooker soup recipe to add to your rotation, the soup recipes below will help you find some inspiration for your family. Let me know in the comments which ones are your favourites!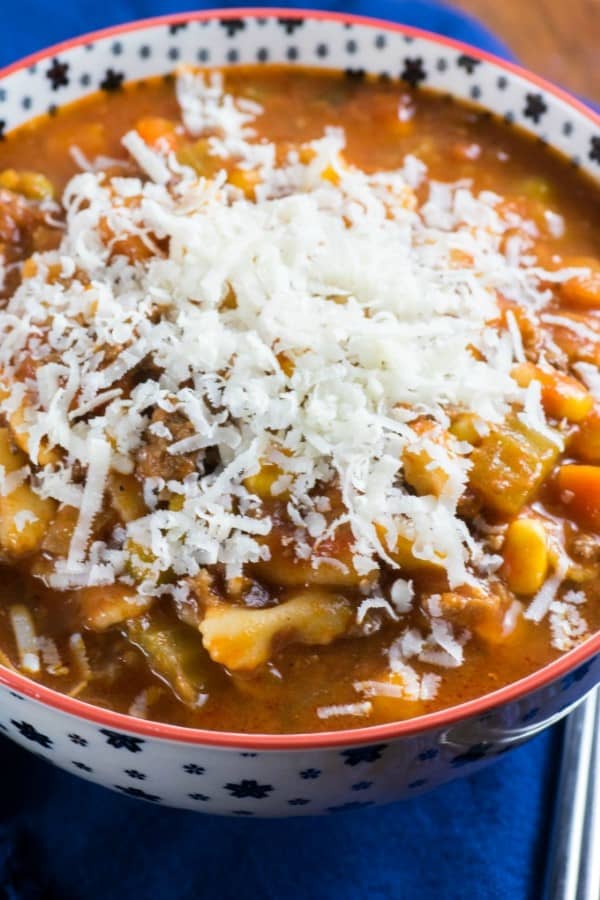 Easy Peasy Hamburger Minestrone Soup by Noshing With The Nolands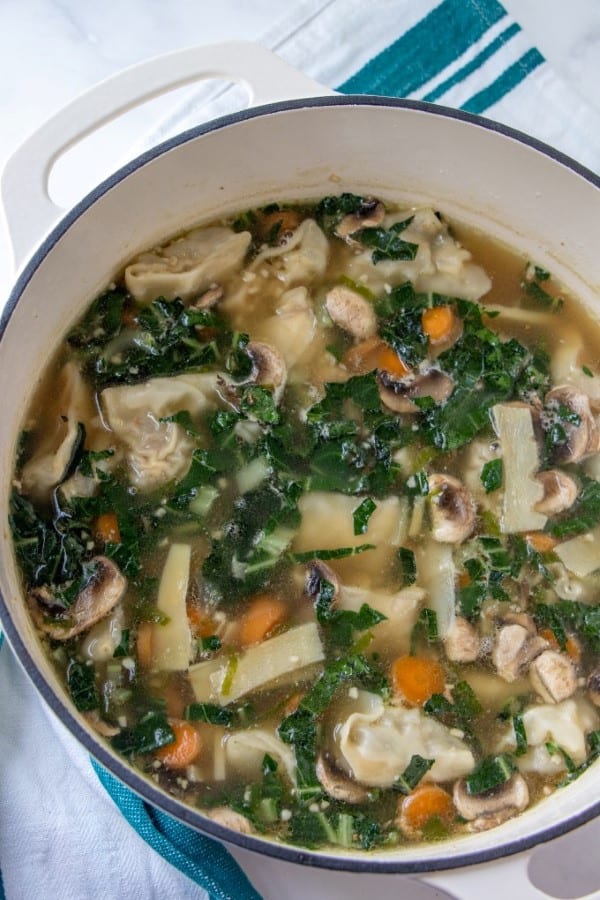 Wor Wonton Soup by Noshing With The Nolands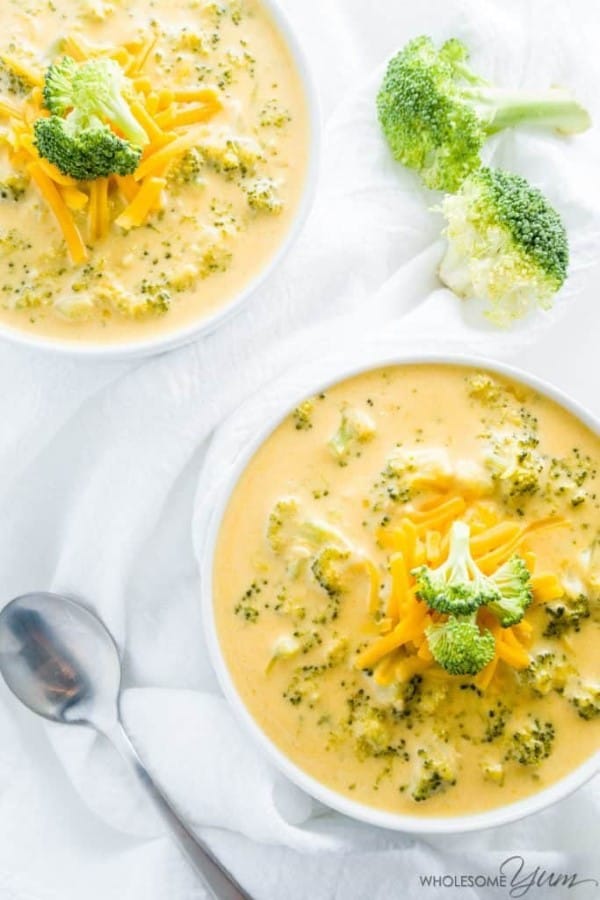 Easy Broccoli Cheese Soup Recipe – 5 Ingredients by Wholesum Yum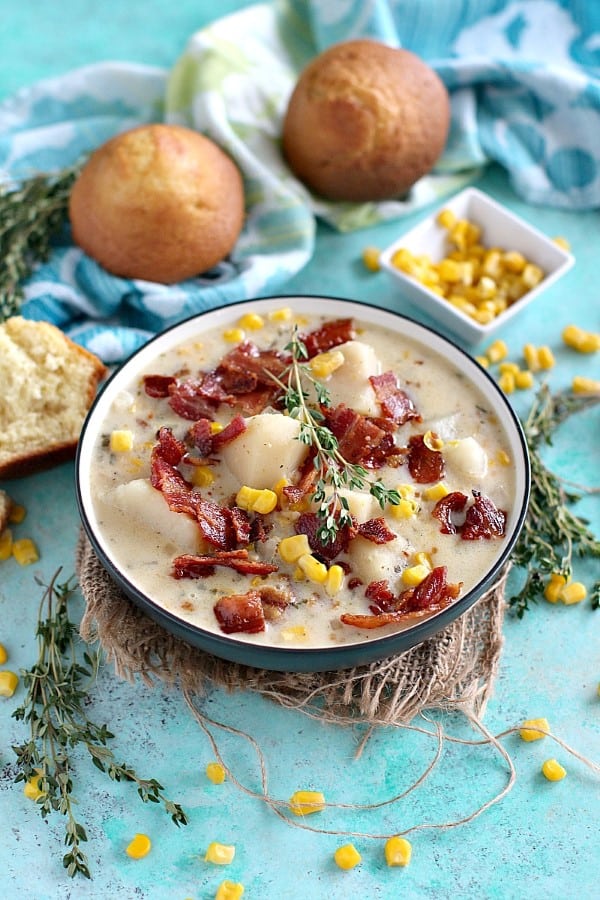 Slow Cooker Corn Chowder with Bacon by Sweet and Savory Meals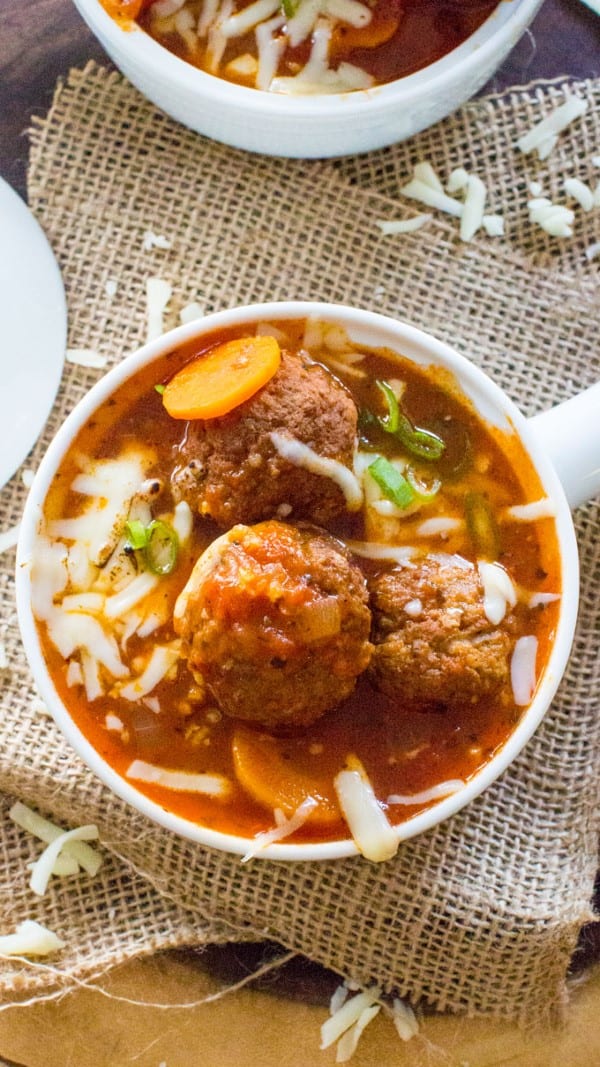 Instant Pot Italian Meatball Soup by Sweet and Savory Meals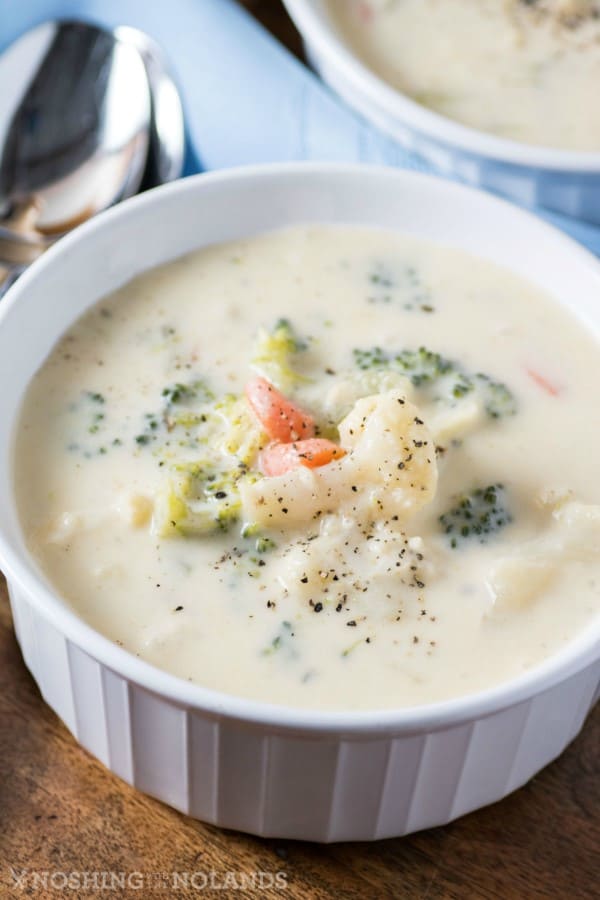 Leftover Party Tray Vegetable Soup by Noshing With The Nolands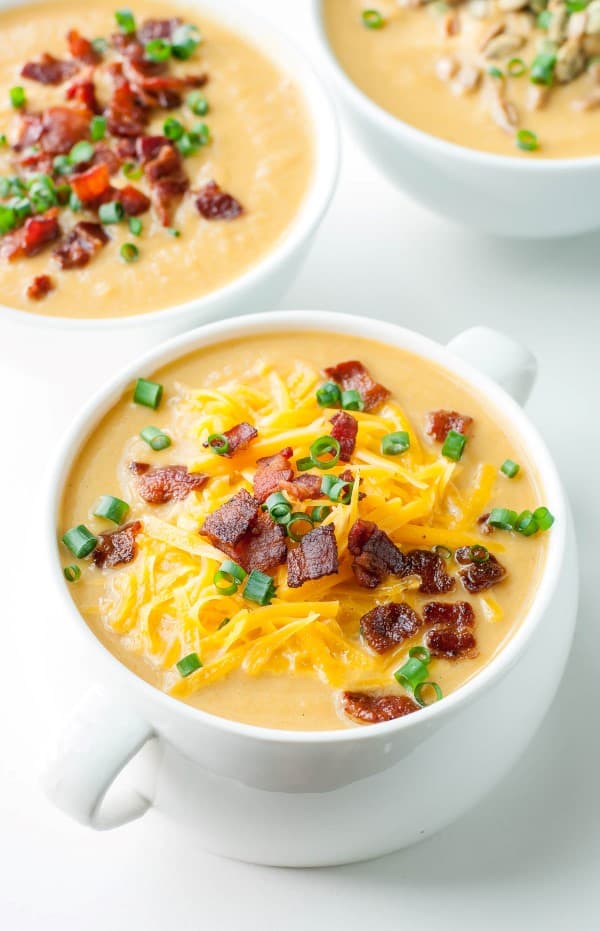 Butternut Cauliflower Soup (Slow Cooker and Instant Pot) by Peas and Crayons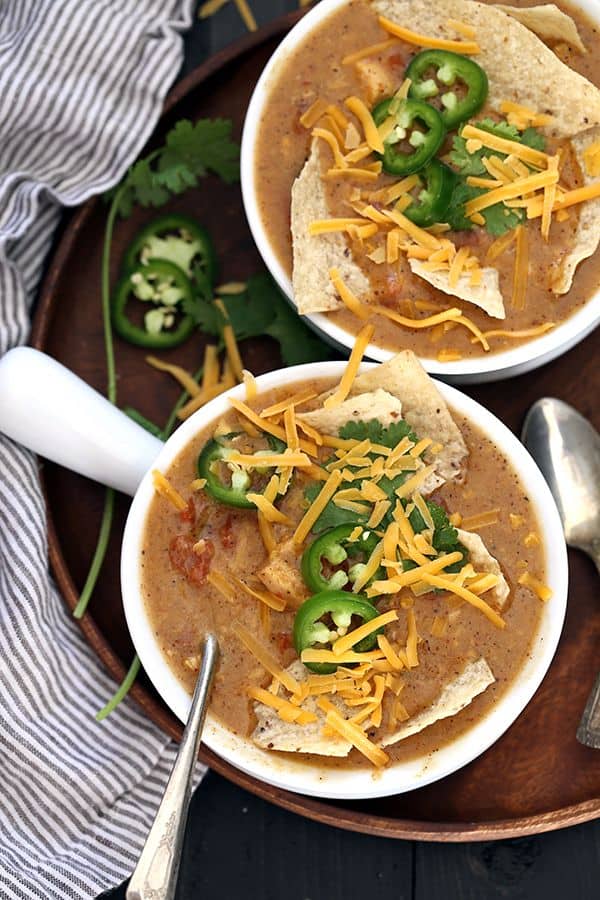 Slow Cooker King Ranch Chicken Soup by Melanie Makes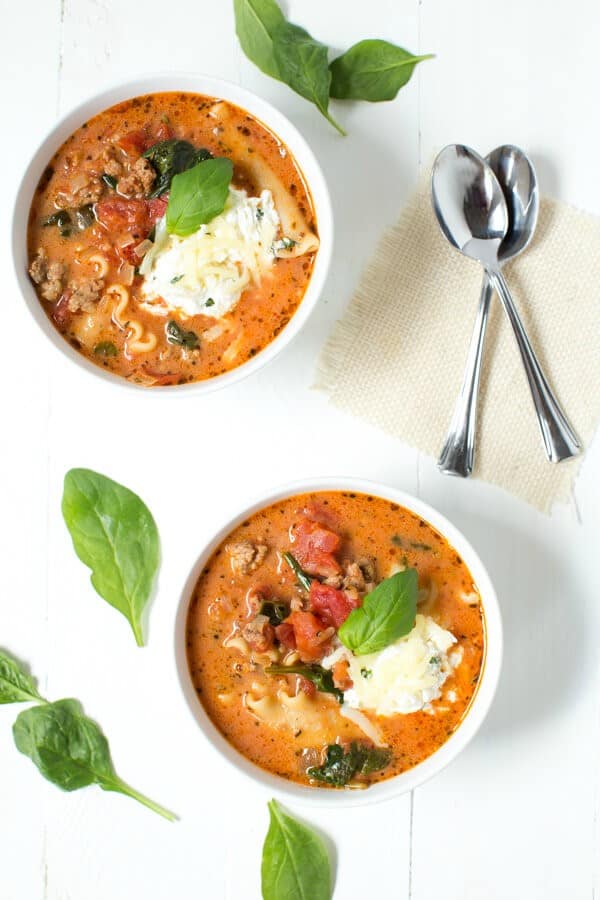 Spinach Lasagna Soup by Spoonful of Flavor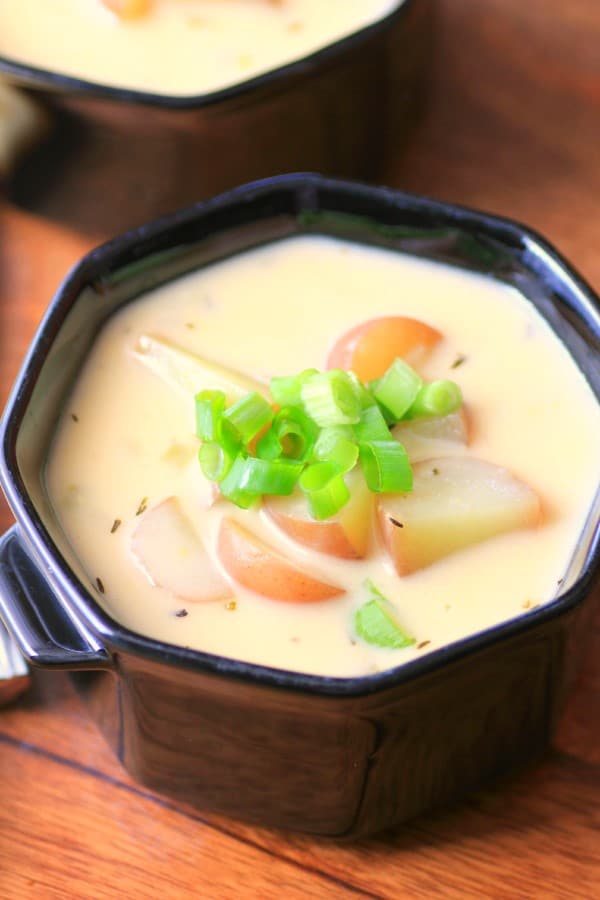 Cheesy Potato Soup by Noshing With The Nolands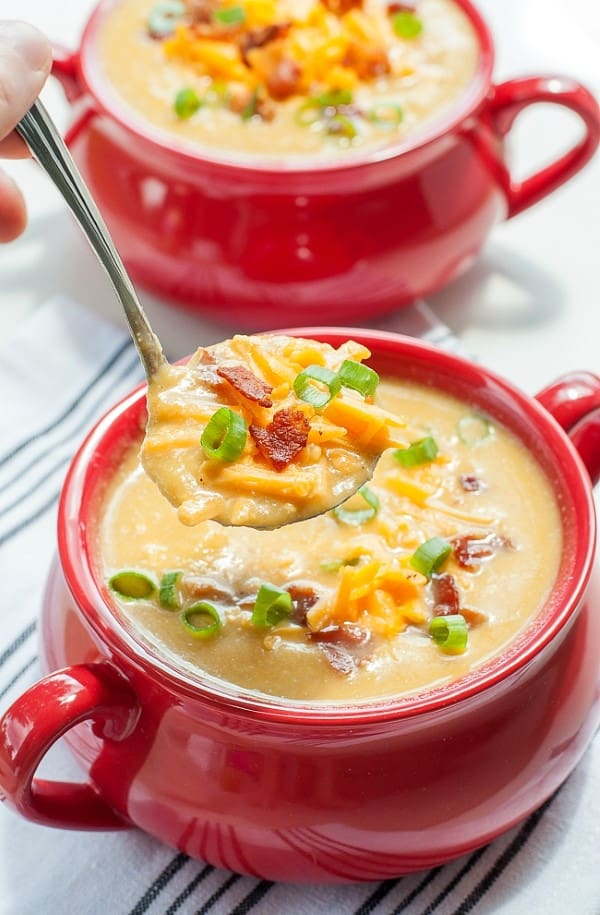 Slow Cooker Sweet Potato and Cauliflower Soup by Peas and Crayons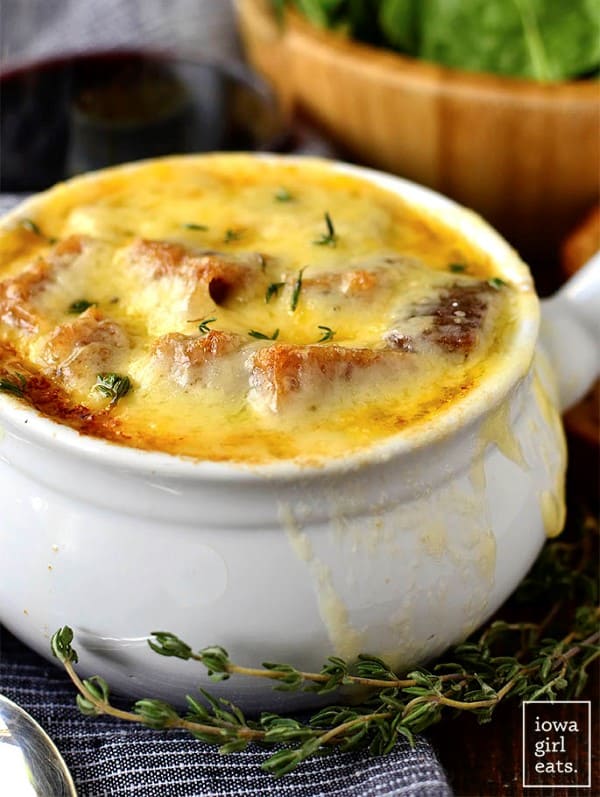 French Onion Soup by Iowa Girl Eats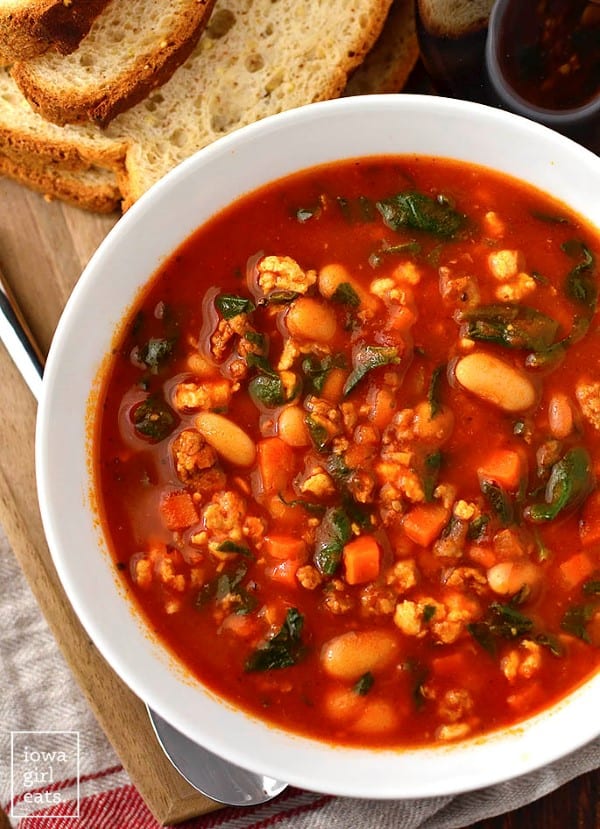 Italian Sausage, Spinach and Tomato Soup by Iowa Girl Eats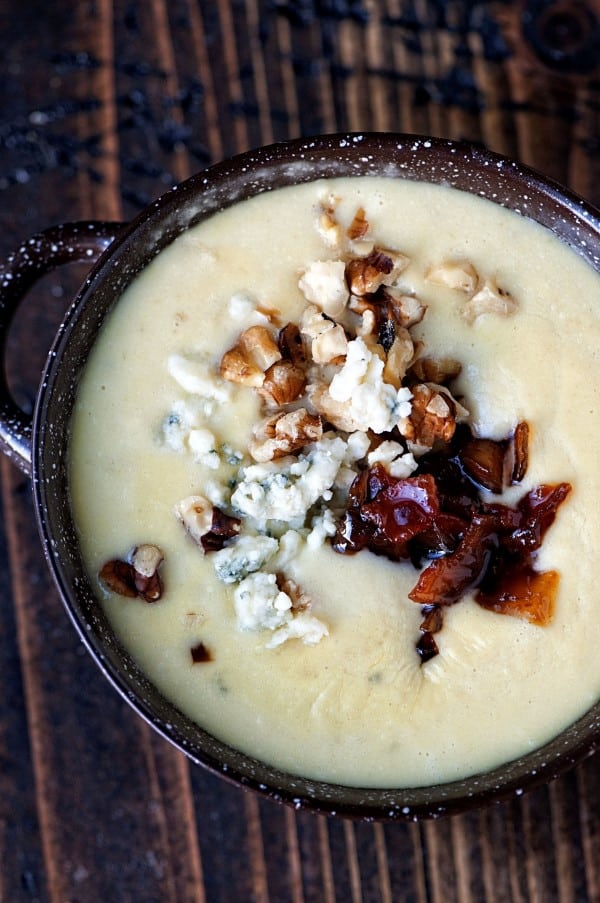 Pear, Onion and Gorgonzola Soup by Sweet Recipeas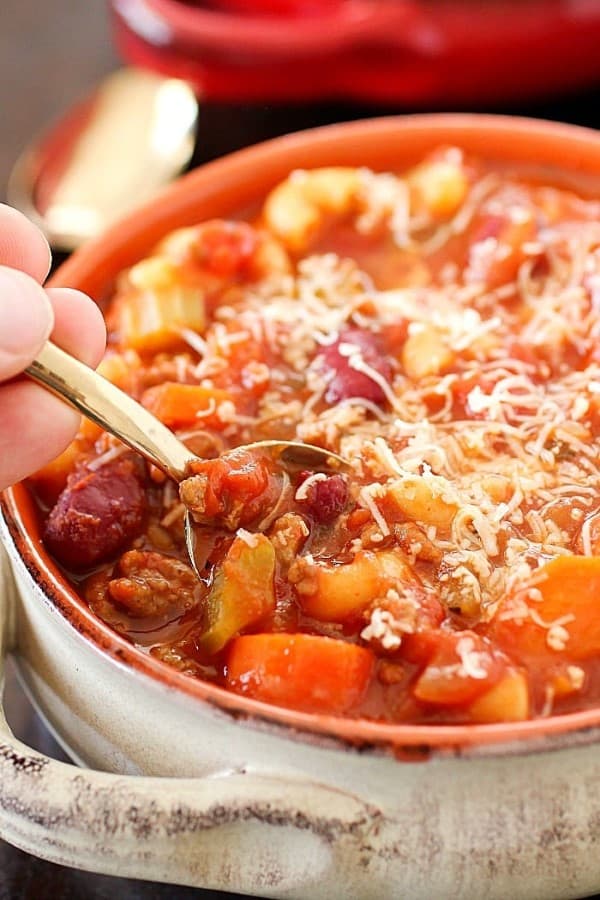 Pasta E Fagioli Soup (Pasta & Bean Soup) by Yummy Healthy Easy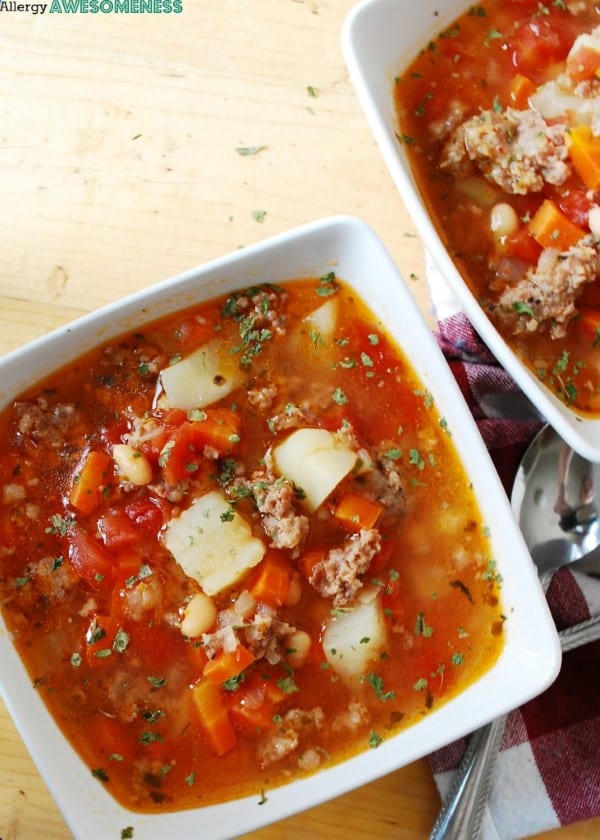 Potato and Sausage Soup by Allergy Awesomeness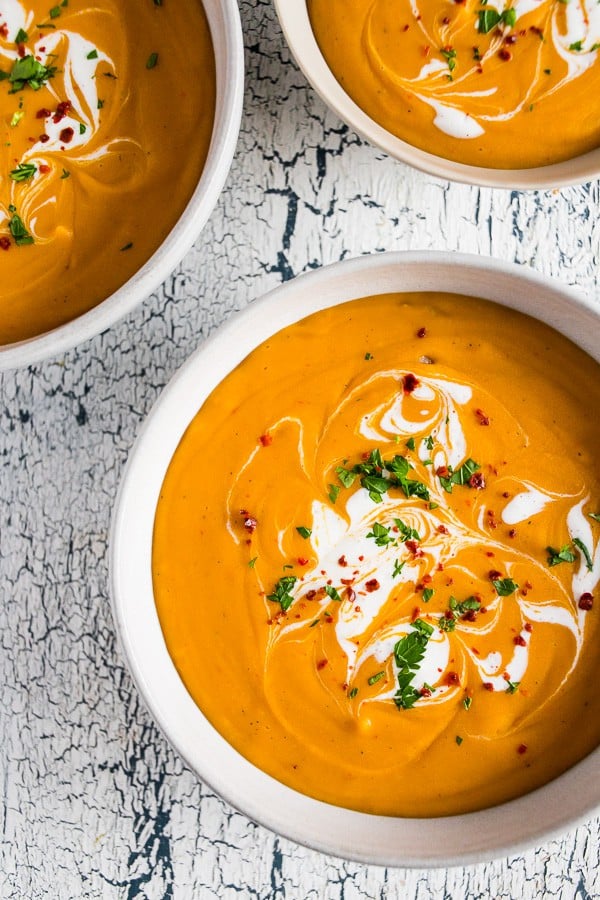 Creamy Red Lentil Carrot Soup by Nutmeg Nanny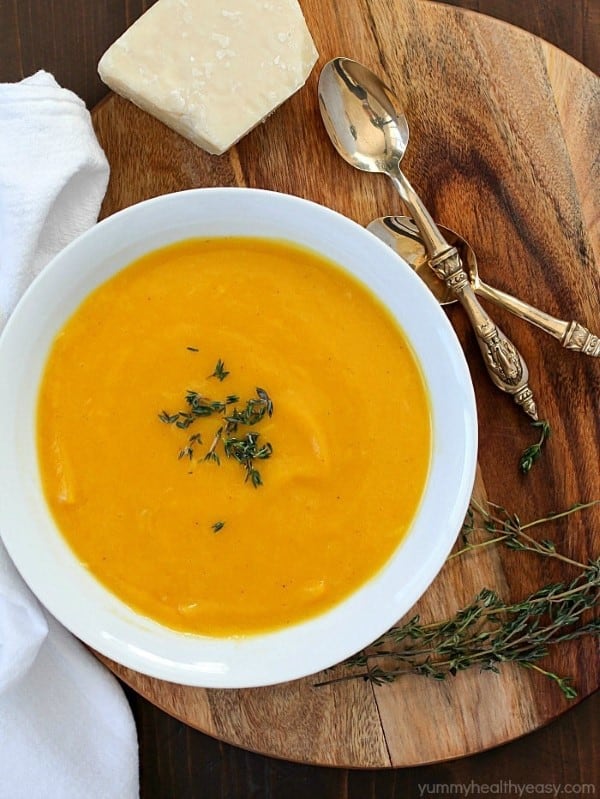 Easy Butternut Squash Soup by Yummy Healthy Easy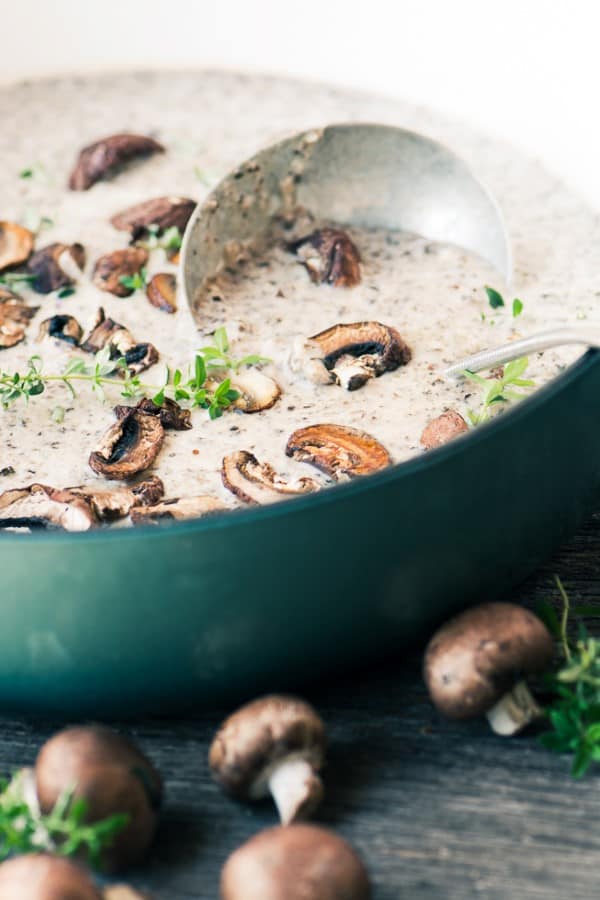 Mushroom and Brie Soup by The View from Great Island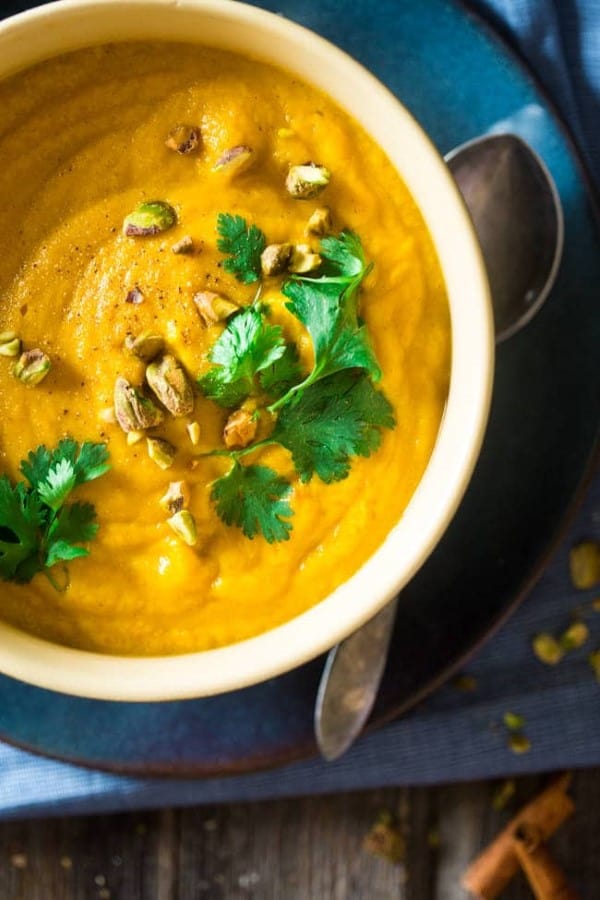 Moroccan Cauliflower Soup with Carrots, Apples and Pistachio Cream (Paleo + Vegan) by Food Faith Fitness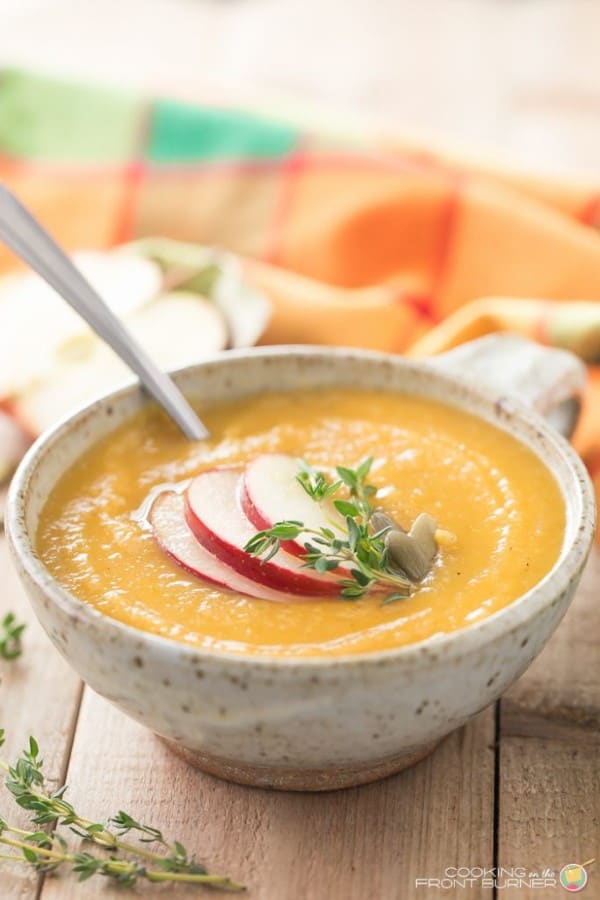 Easy Butternut Butternut Squash Apple Soup by Cooking on the Front Burner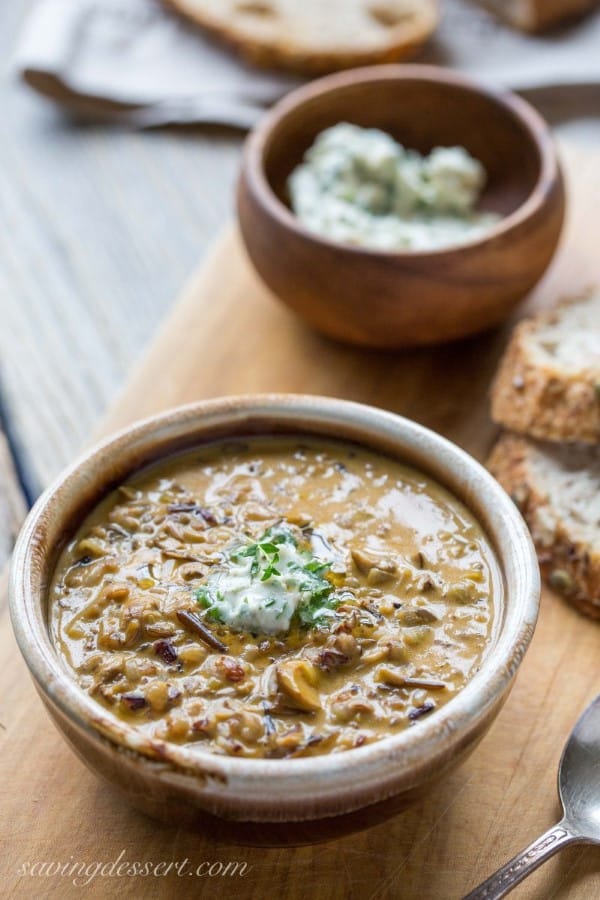 Wild Rice and Mushroom Soup by Saving Room for Dessert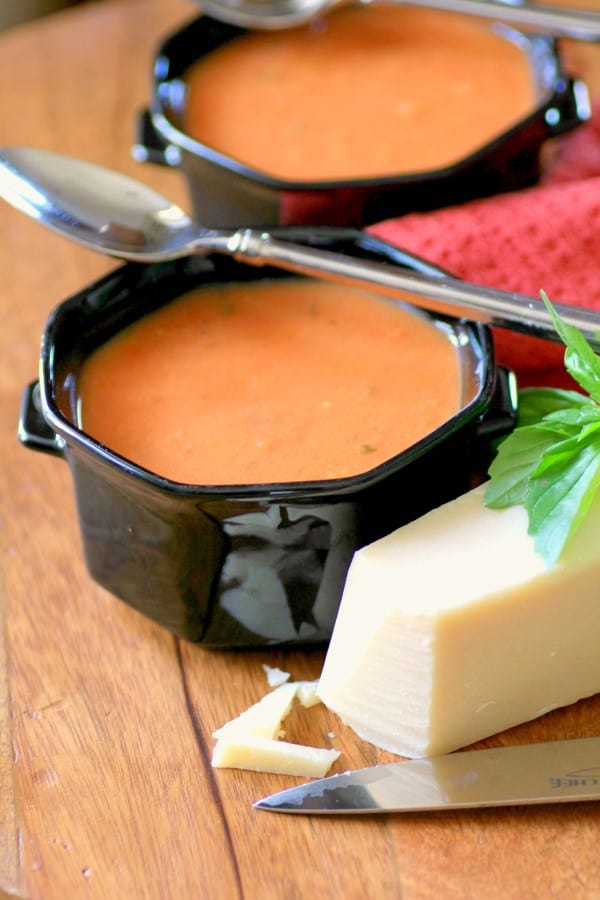 Slow Cooker Tomato Basil Soup by Noshing With The Nolands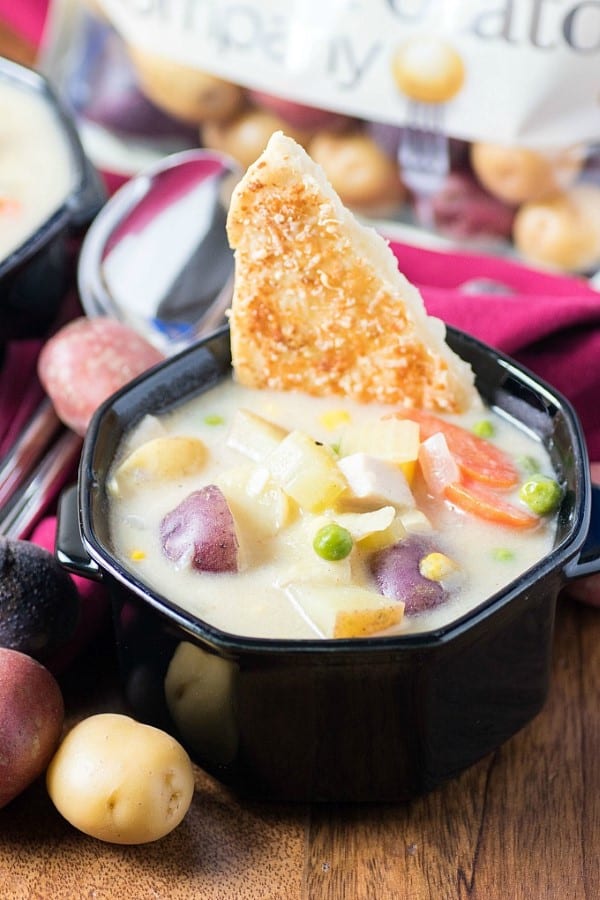 Chicken Pot Pie Soup by Noshing With The Nolands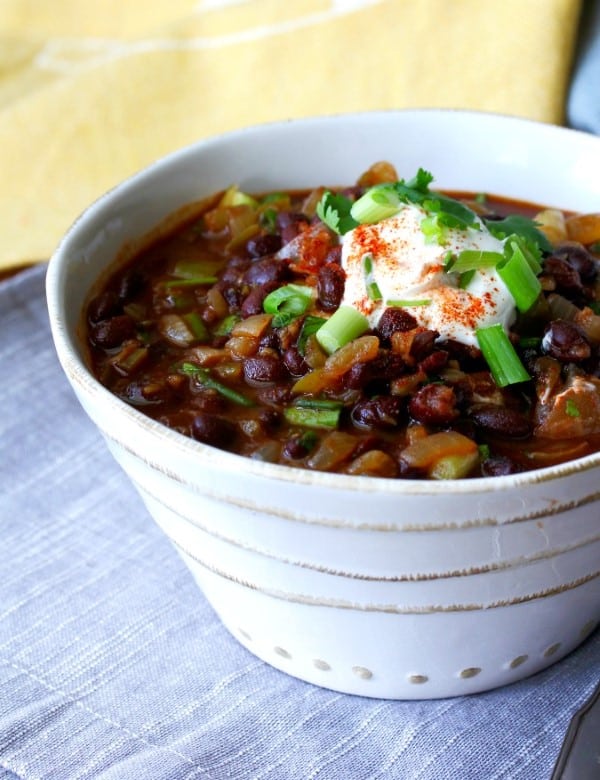 Smoky Black Bean Soup by Karen's Kitchen Stories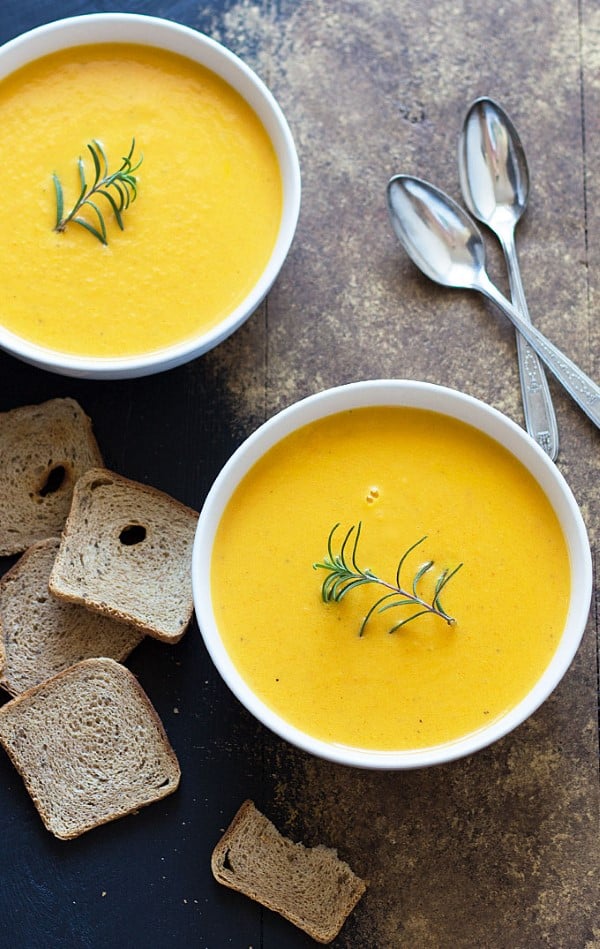 Carrot Ginger Soup by The Blond Cook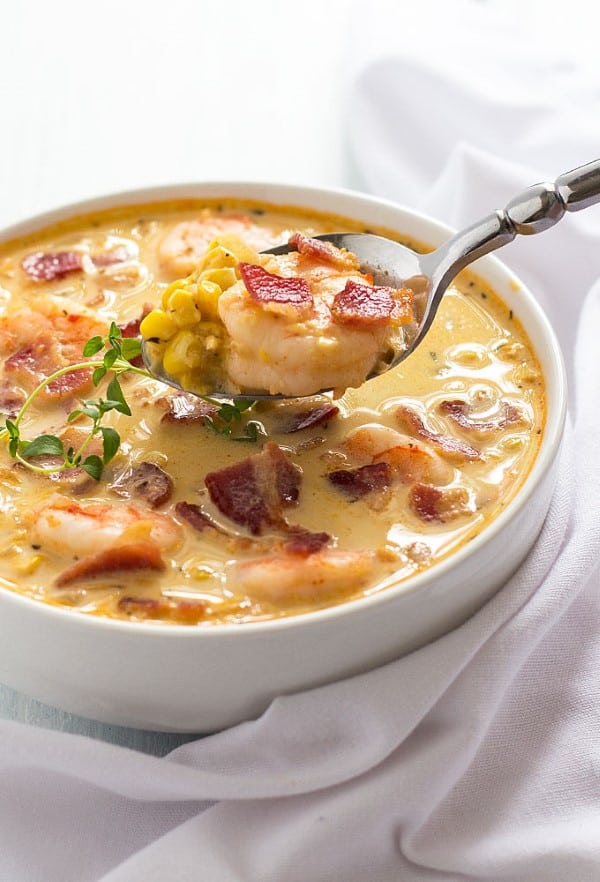 Bacon, Shrimp and Corn Chowder by The Blond Cook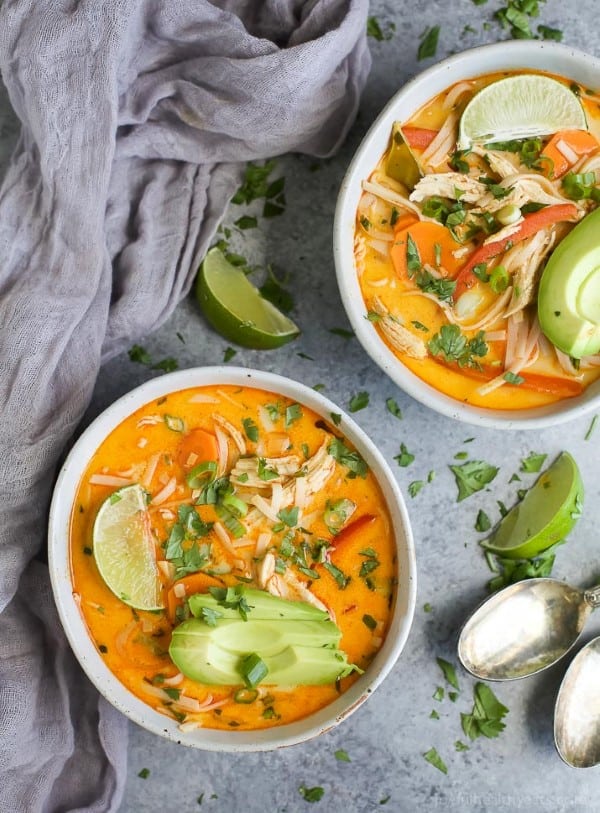 30 Minute Thai Chicken Noodle Soup by Joyful Healthy Eats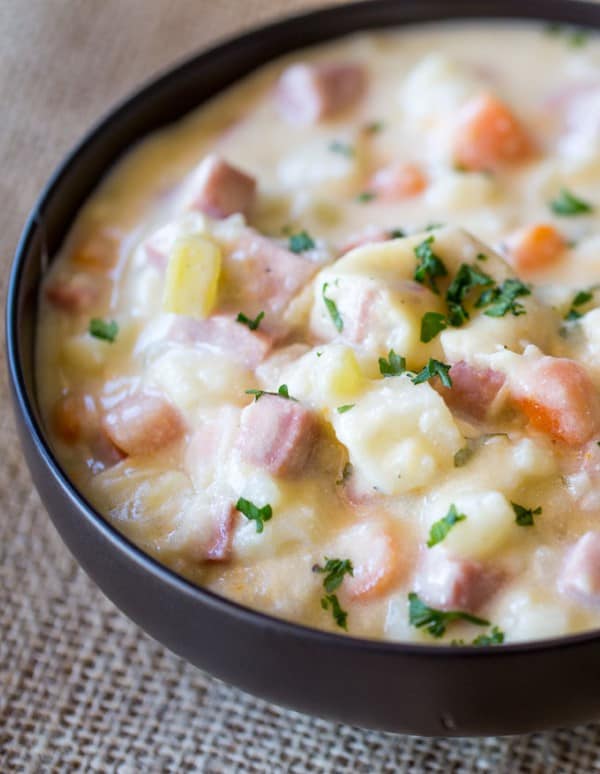 Slow Cooker Ham and Potato Soup by Dinner Then Dessert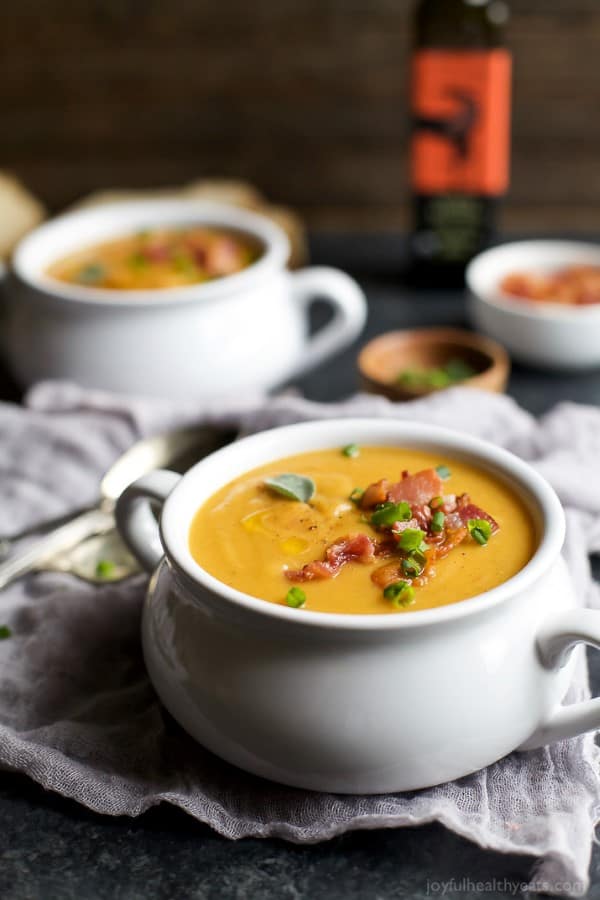 Creamy Bacon Roasted Butternut Squash Soup by Joyful Healthy Eats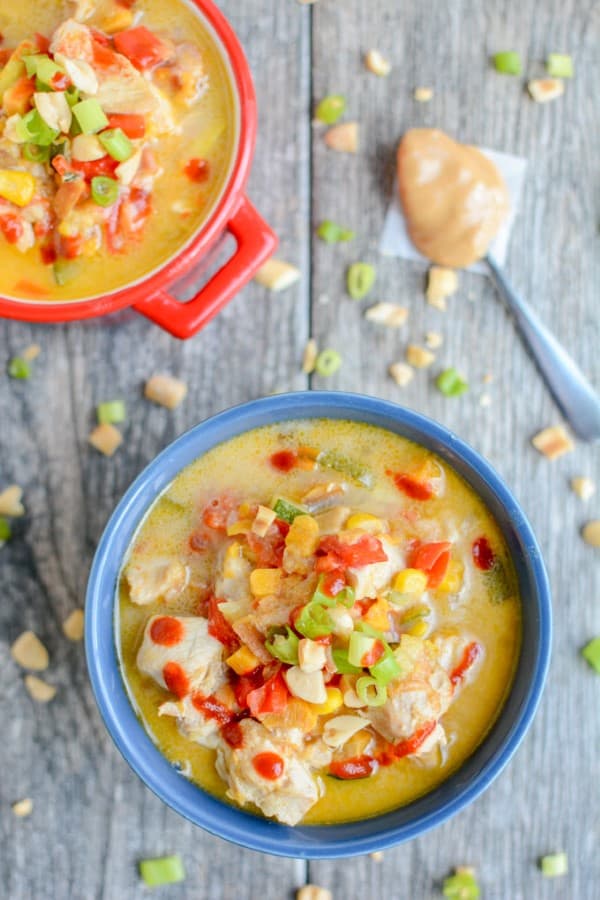 Instant Pot Thai Peanut Chicken Soup by The Lean Green Bean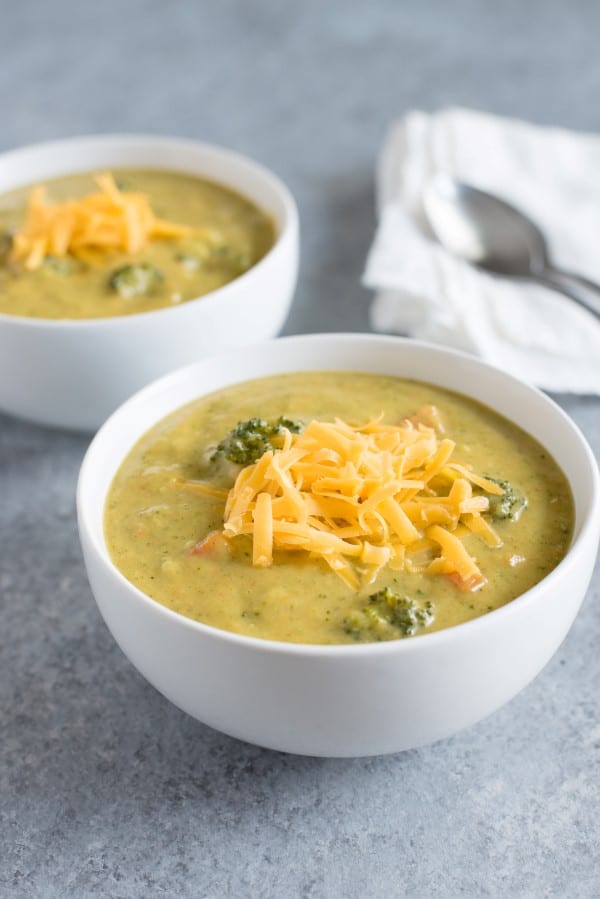 Broccoli and Cheddar Potato Soup by Wholefully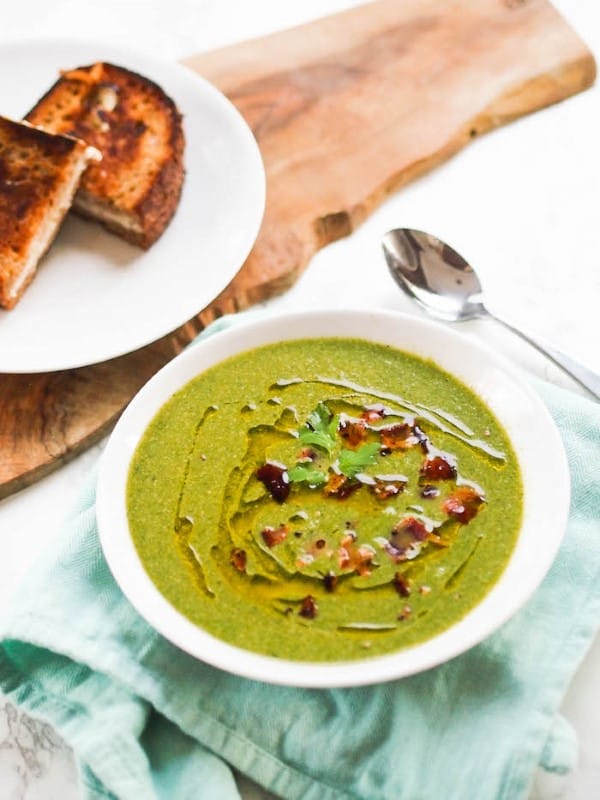 Spinach Apple Soup with Goat and Cheddar Grilled Cheese by The Joy of Eating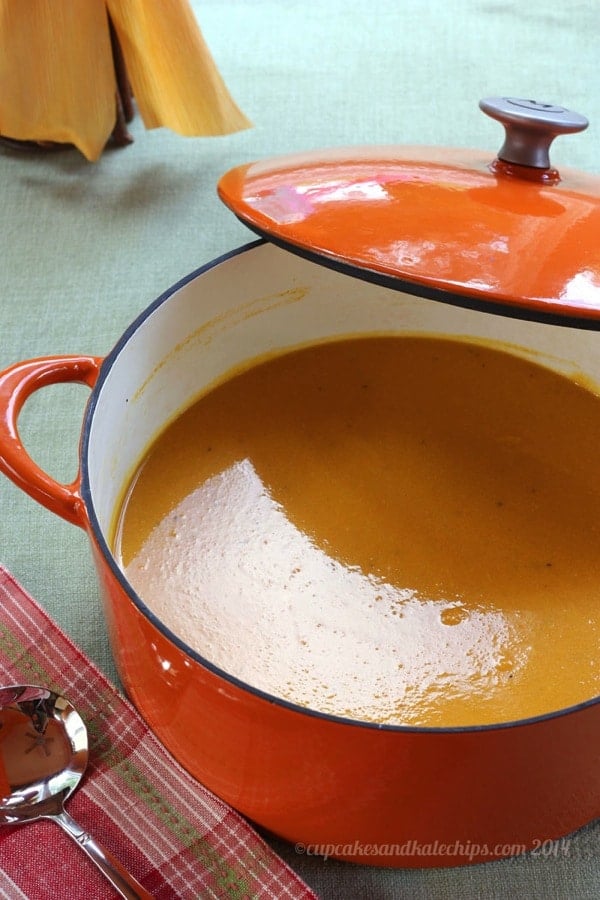 Apple Cider and Cheddar Cheese Butternut Squash Soup by Cupcakes and Kale Chips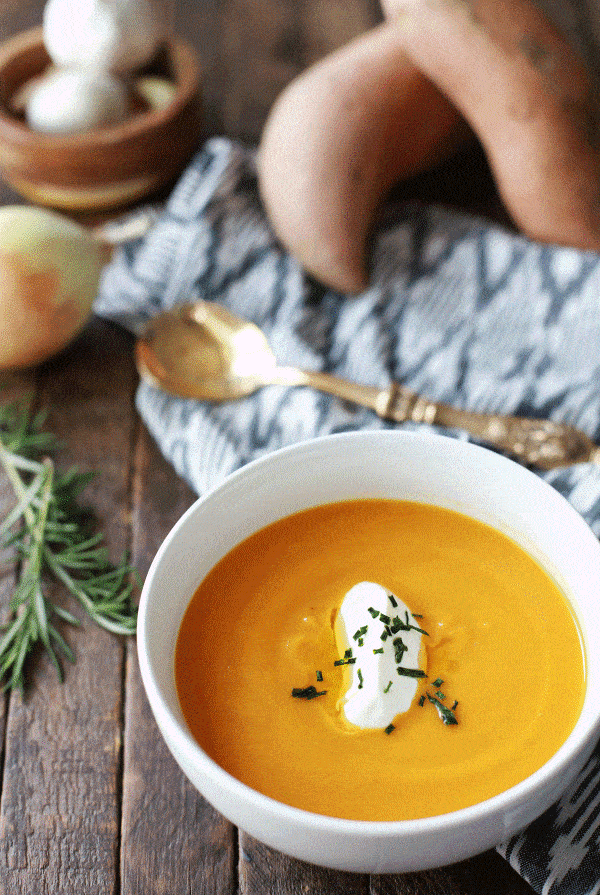 Sweet Potato Soup with Nutmeg Creme Fraiche by Flirting with Flavor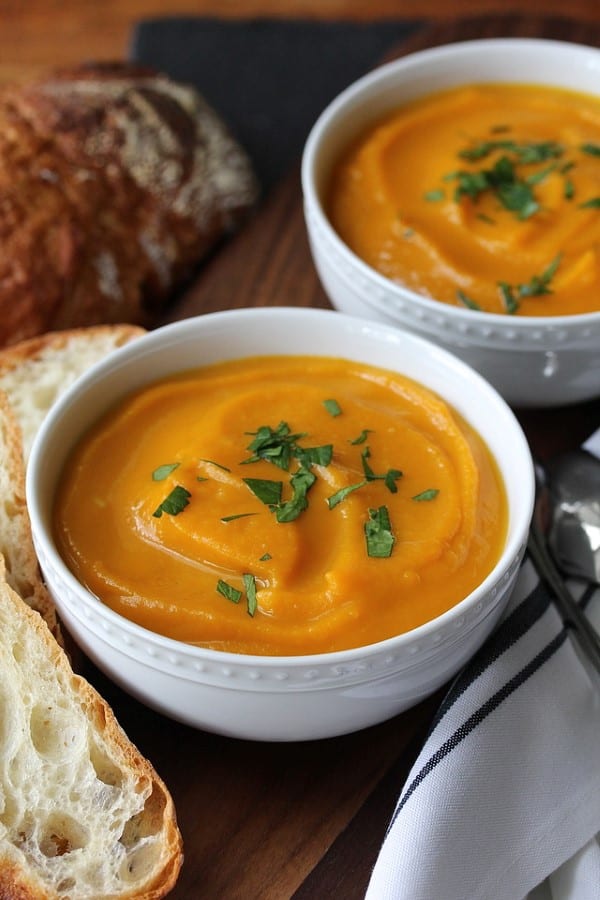 Butternut Squash and Ginger Soup by Karen's Kitchen Stories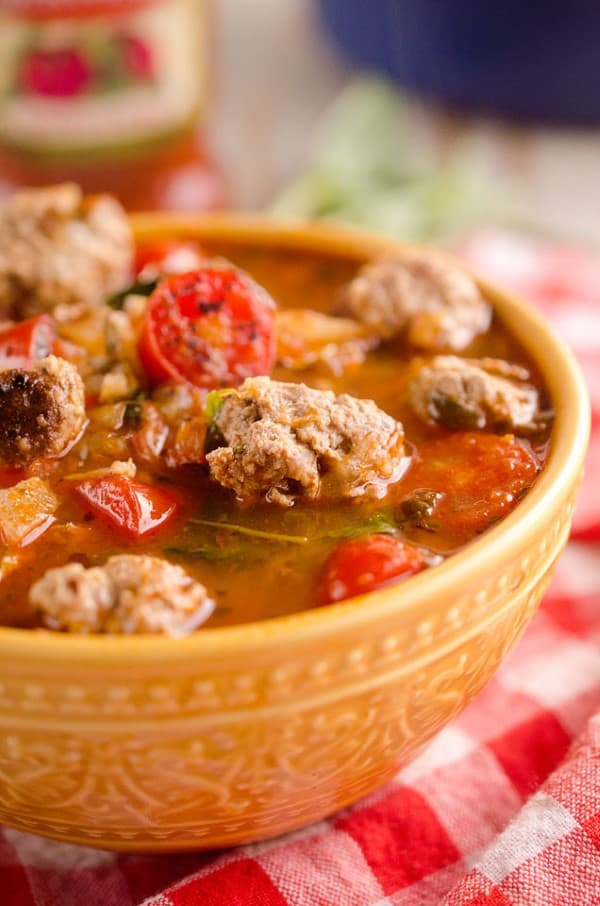 Light Tomato Basil Meatball Soup by The Creative Bite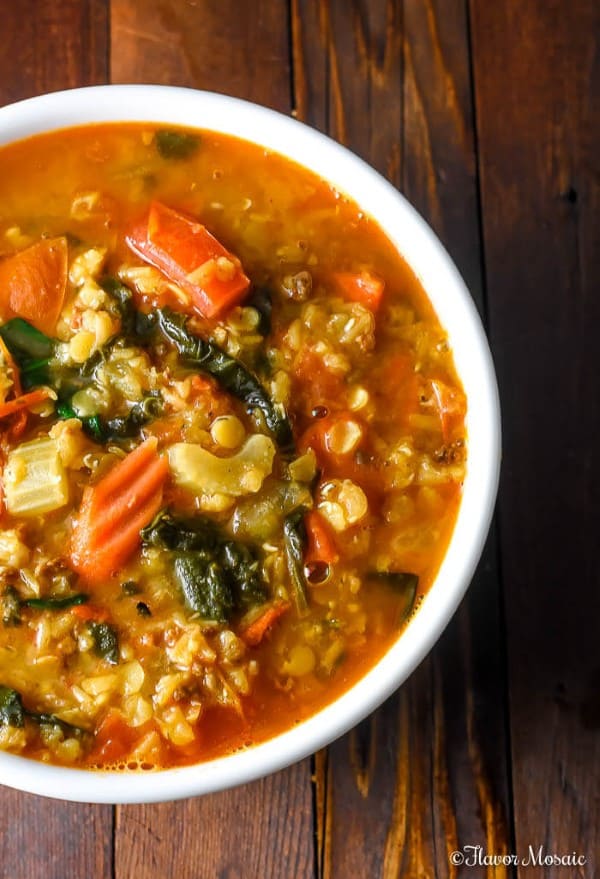 Lentil Soup with Mexican Chorizo by Flavor Mosaic
Which One Will You Choose?
With this list of 38 of the best cozy cold weather soup recipes there is enough choice for you to try two new recipes a week all winter long.
When the wind is howling and the snow is blowing knowing there's a pot of hot soup on the stove for supper can help you get through the day.
Soup makes great leftovers too – heat some in the morning, pop it in a thermos and you've got a hot lunch ready to go (just don't forget to pack a spoon). With all of these great recipes the only real question is – which one are you going to make first?