Do you have a big party tray of veggies left sometimes that you can never eat along with the other leftovers? We usually take another kick at the cat and have a leftover dinner the next night after a party. Sometimes though there are still lots left. So, as I stood and stared at all these perfectly cleaned and prepped veggies I got a great idea for a Leftover Party Tray Vegetable Soup. My family thought it was genius and absolutely loved it.
I kept the soup light but still delicious. It is perfect for any time of the year, whenever you have leftovers. It is ideal for a summer soup or right through fall to spring!!
Want more light wonderful soups to try? Then this Broccoli Soup Recipe has to be on your list.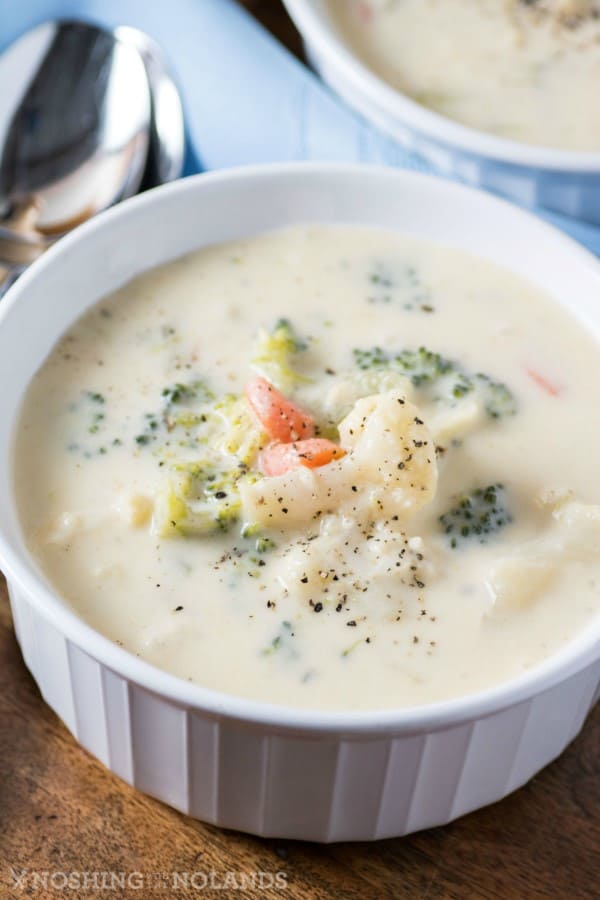 Subscribe To Our Weekly Newsletter
The veggies are cleaned and ready to go so nothing can be easier than this to get a fresh soup on the table. I kept this recipe vegetarian also using a delightful blend of spices instead of vegetable bullion that Life Currents has on her site. It is called Instant Vegetarian Broth Mix and I made up extra to store in the pantry to use for other recipes too. The vegetables are simmered until tender in the broth mix and water, giving them lots of flavors.
Creamy and delicious plus so easy to make. This recipe you will want to hang onto for years to come. I love adding in a little hot sauce for added flavor in cream or cheese sauces and soups. It just amplifies the flavors more without really giving off any heat.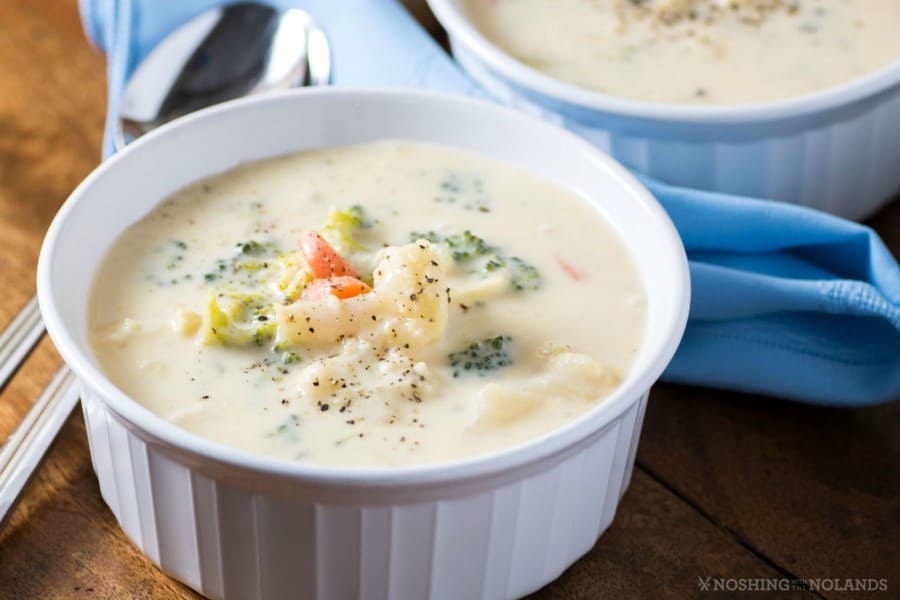 Whip up a batch of this soup next time you have a leftover party tray staring you in the eyes. I love giving new life to leftovers in a whole other delicious way. Enjoy!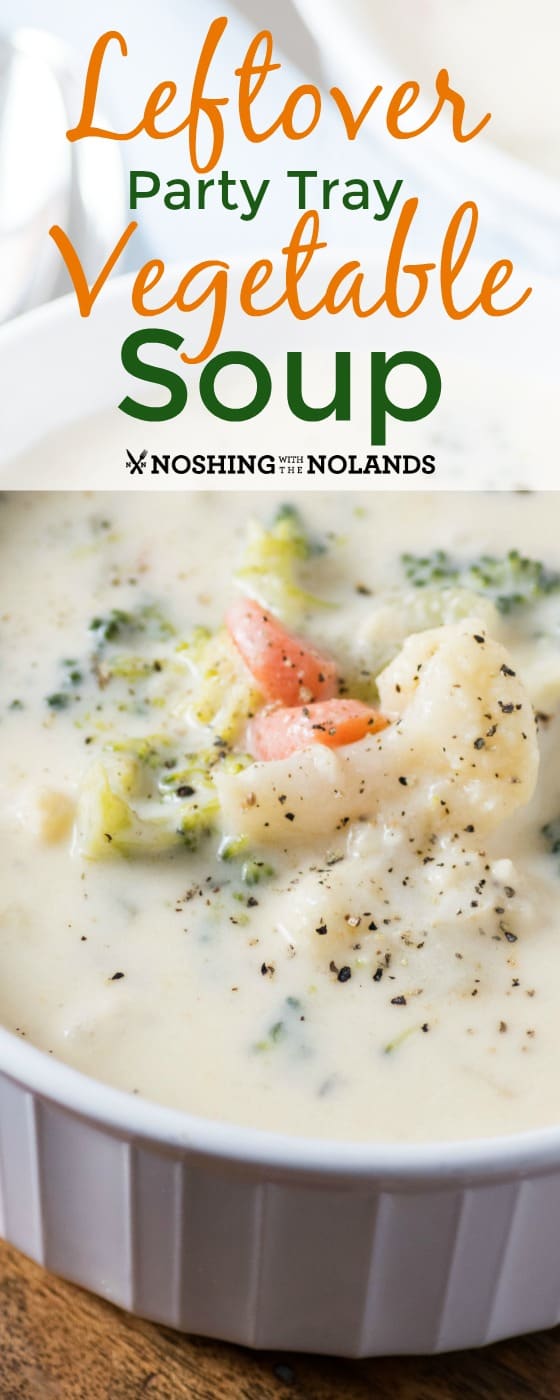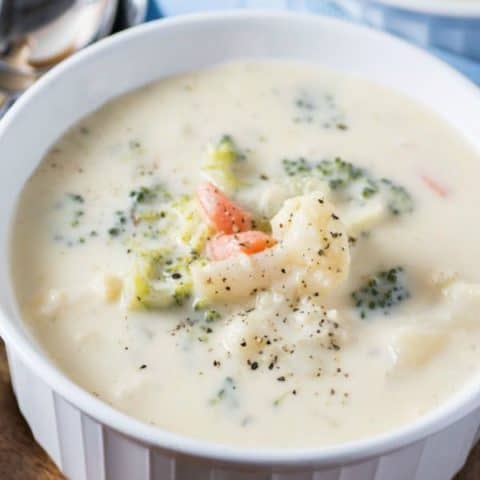 Leftover Party Tray Vegetable Soup
Yield: 6-8 servings
Prep Time: 5 minutes
Cook Time: 12 minutes
Total Time: 17 minutes
Use up that big tray of leftovers from the party before. They are all cleaned and prepped and ready for you for this delicious Leftover Party Tray Vegetable Soup.
Ingredients
5 cups broccoli and cauliflower florets
8-10 baby carrots, sliced
5-6 short pieces of celery, sliced
5 cups water
2 tsp. Instant Vegetarian Broth Mix or vegetable bouillon
4 Tbsp. butter
4 Tbsp. AP flour
1 tsp. salt
Freshly ground pepper
2 cups 2% milk
1 cup cheddar cheese, grated
1 tsp. hot pepper sauce
Instructions
In a large pot add the broccoli, cauliflower, carrots, celery, water and broth mix. Bring to a boil, reduce heat and simmer for 10-12 min. or until the veggies are tender. Do not drain.
In a medium sauce pan melt the butter and add the flour, salt and pepper. While whisking add in the milk gradually. Bring up to a simmer and cook whisking for two minutes. Remove from heat and stir in the cheese until it melts. Add in the hot sauce. Taste and adjust seasoning if needed. Add to the cauliflower/broccoli mix and stir. Serve immediately.
Nutrition Information:
Yield: 6
Serving Size: 1
Amount Per Serving:
Calories: 274
Total Fat: 16g
Saturated Fat: 10g
Trans Fat: 1g
Unsaturated Fat: 5g
Cholesterol: 46mg
Sodium: 862mg
Carbohydrates: 22g
Fiber: 6g
Sugar: 9g
Protein: 12g
Recipe calculation was provided by Nutritionix and is estimation only. If you need nutritional calculations for medical reasons, please use a source that you trust.