Crispy Rosti Potatoes
Have you had rosti potatoes before? I bet you have, they are like a big hashbrown and that is what we call them here in North America. Or essentially a latke. Crispy Rosti Potatoes orginated in Switzerland but are now loved the world over. Rosti is not served on it's own but makes a perfect side dish for breakfast to dinner. Using Little Potato Company potatoes makes quick work of this dish! They come pre-washed and no need for peeling. Just pop them directly from the bag into a food processor to shred. Now that is easy!!
Using the potatoes raw is a great time saving advantage for a rosti. I got this idea when we were out for brunch the other day. You can make this recipe in small rounds or large as you see. My family went nuts for this. Crispy and wonderful with a lovely salty finish. These potatoes are a real treat!!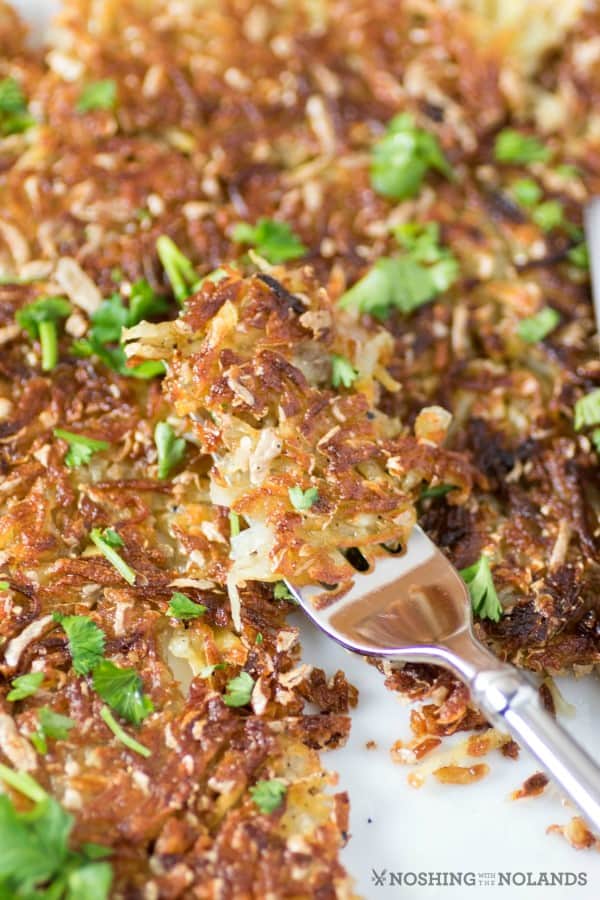 To make them large like the one we are showing you, just takes a little courage to flip. With removing a lot of water ahead of time and pressing down with a spatula while cooking helps to hold the rosti together. You may get a few little splatters of hot oil in making this dish but it is all part of the process.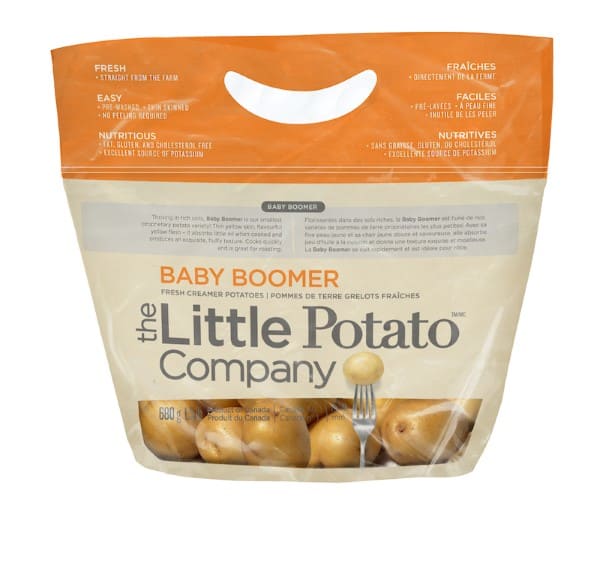 Baby Boomer is the varietal that I used for this recipe. Little Potato Company have many to choose from, have a look at all of the products they have. You could have a different potato every night! Why not, with all the nutrition that is in these little potatoes like 19% potassium, 12% fiber, 8% iron, 6% Vitamin C of your daily needed intake per serving. Plus, they are naturally gluten free.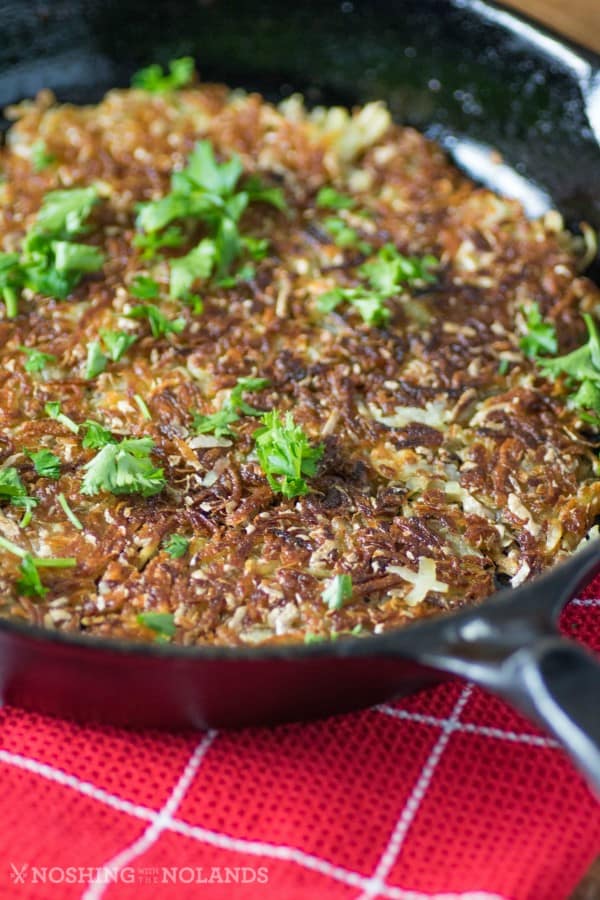 I used a cast iron pan for this recipe to get a lovely crisp but you could use a non-stick as well. The hotter the pan the more deep golden brown you will get. Careful to not get it too hot as you need the potatoes to cook through.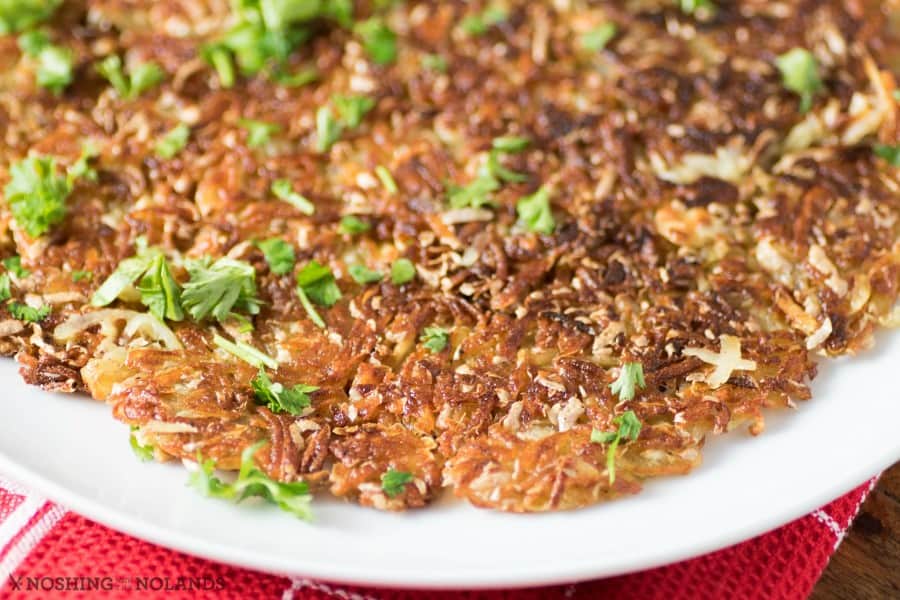 The Recipe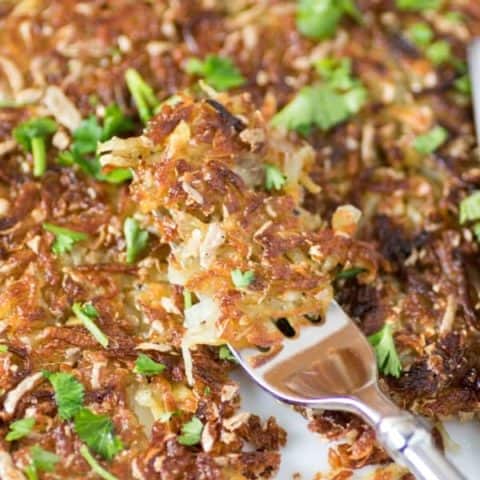 Crispy Rosti Potatoes
Yield: 3-4 servings
Prep Time: 5 minutes
Cook Time: 20 minutes
Total Time: 25 minutes
Crispy Rosti Potatoes are a Swiss dish that are now loved worldwide and make a great side to be served from breakfast to dinner.
Ingredients
1 lb. Baby Boomer Little Potato Company potatoes
1 1/4 tsp. salt
Freshly ground black pepper
3-4 Tbsp. canola oil
Parsley, chopped
Instructions
Grate potatoes in a food processor and then remove to a bowl. Add the salt and let sit for 5 min., potatoes will brown slightly but don't worry they are still fine.
Heat a large cast iron pan (10") with the canola oil on medium high heat. Working quickly squeeze the water well from the potatoes in handfuls and add in mounds to the pan. Reduce heat as needed.
Flatten out the potatoes into one large rosti. Alternatively you can do small ones which are easier to handle. Continue cooking and pressing down on the rosti with the spatula. Adjusting the heat again as needed. Don't let them brown too quickly.
When browned turn the potatoes in one motion to cook the other side. When browned on both sides slide out onto a plate and blot with a paper towel to remove excess oil. Serve immediately with a garnish of parsley.