Have you ever made simple syrup? It is very easy and wonderful in so many cocktails or drinks. It is equal parts sugar and water, usually 1 cup of each. To infuse this simple concoction it is just as easy. I have done it many times with herbs, fruits, teas and spices. Today I used big juicy strawberries for this Strawberry Simple Syrup!!
Simple syrups don't need to be just for cocktails. I have used simple syrup to glaze a cake too or drizzle on a sundae. Also added it to whipped cream for infusing in delightful flavor!! Think of your own recipes to add simple syrup to, even a splash in tea or coffee would be awesome.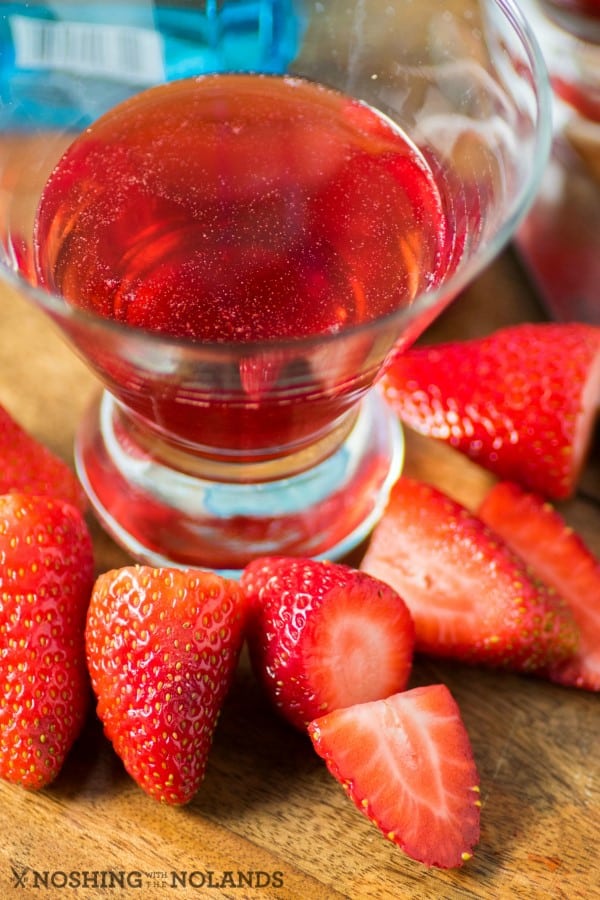 You have to cook the simple syrup for a short time to dissolve the sugar, basically bringing it up to a boil, stir and you are done as long as the sugar crystals are dissolved. For a strawberry simple syrup or other varieties you will need to simmer longer to infuse the flavors or simply steep in the hot liquid. For this recipe I simmered for 10 minutes.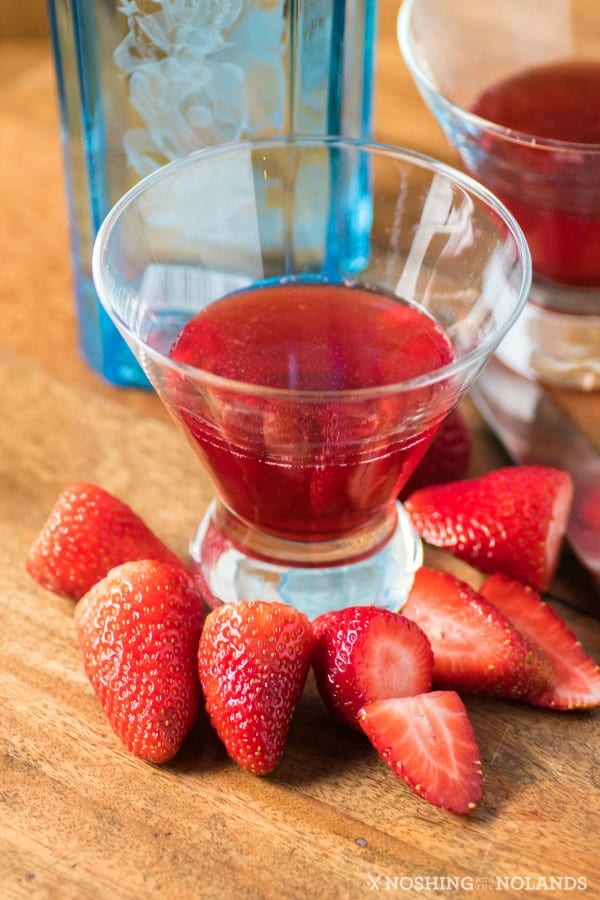 You don't want to mash your strawberries as you will get cloudy syrup. Try to leave them uninterrupted while simmering, just a gentle stir is all that is needed. Once done you need to strain and skim off any foam that is created, just like when you are making jam.
Think of the wonderful summer mocktails and cocktails you can make. A little strawberry simple syrup or Starbucks Raspberry Syrup in lemonade alone would be wonderful. That would be so delicious for Easter or for Mother's Day. Also, don't throw those scrumptious cooked strawberries away, they are divine in vanilla yogurt or on top of ice cream.
The Recipe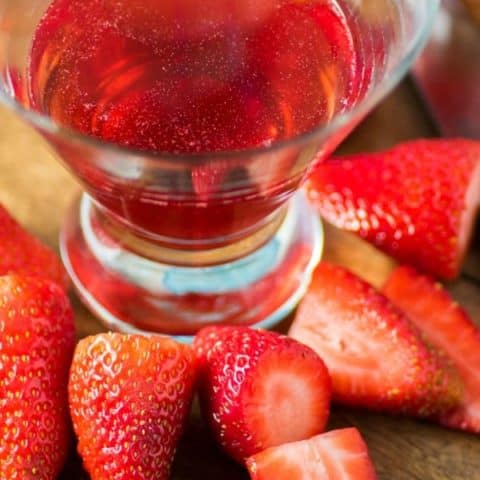 Strawberry Simple Syrup
Yield: 4 cups
Prep Time: 5 minutes
Cook Time: 10 minutes
Total Time: 15 minutes
A Strawberry Simple Syrup that can be added to many mocktails and cocktails or drizzled on ice cream, cake or in hot beverages as in tea or coffee.
Ingredients
2 lbs. strawberries, washed and hulled
2 cups sugar
2 cups water
Instructions
Place all ingredients in a large pot and bring to a simmer. Cook for 10 min. Strain and let sit to cool. Skim off any bubbles that appear. Refrigerate for up to 2 weeks.