Vietnamese Hot Dog
When we were in Edinburgh, Scotland this past March I had a Vietnamese Hot Dog at a little restaurant across from our hotel and it was excellent. Ever since then both Ken and myself wanted to make our own version of this hot dog. Today I bring you our Vietnamese Hot Dog.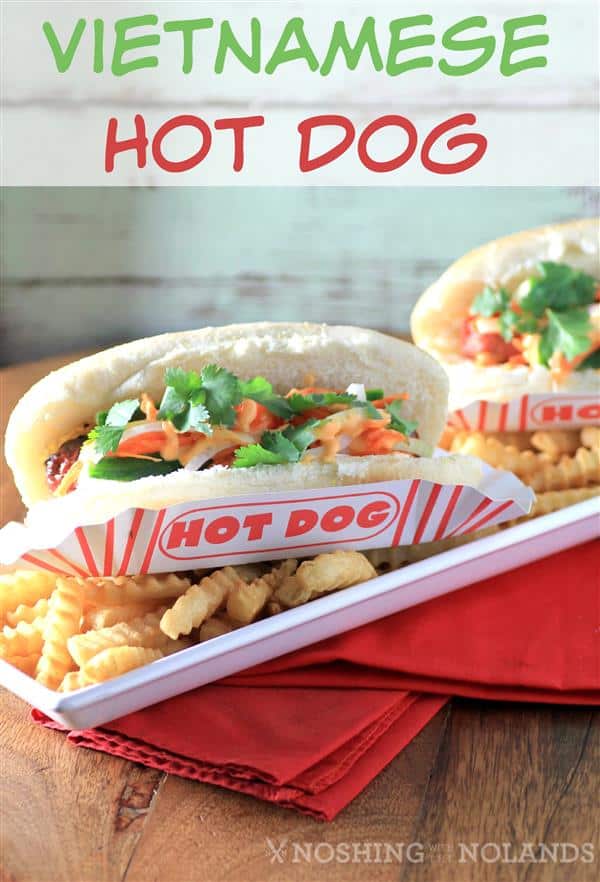 I love the flavors of a Vietnamese sub and these are now added to a hot dog. Makes so much sense and it was delicious. Takes it up a notch from the usual hot dog fare. We just loved these and will be making them for sure.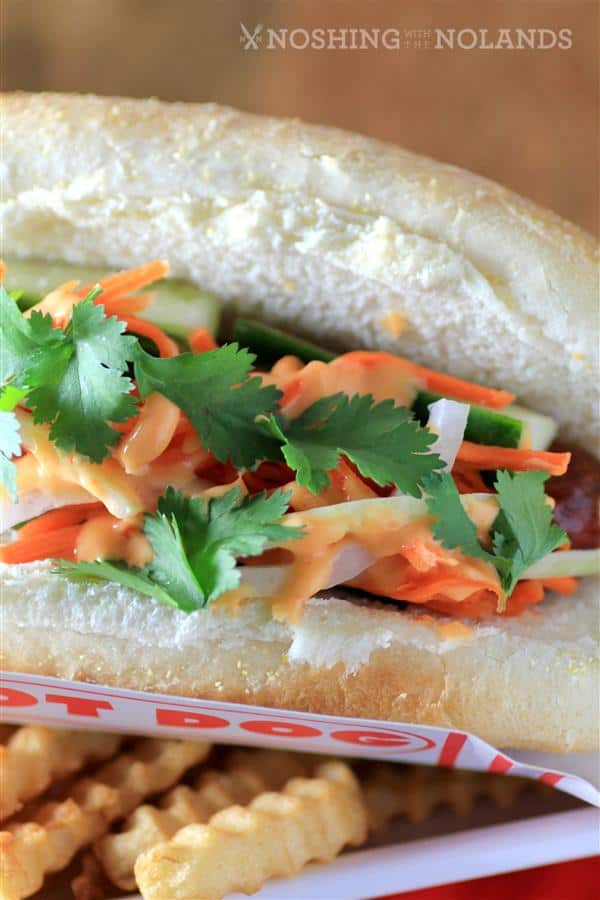 Look at all those lovely fresh toppings, so much goodness in every bite!!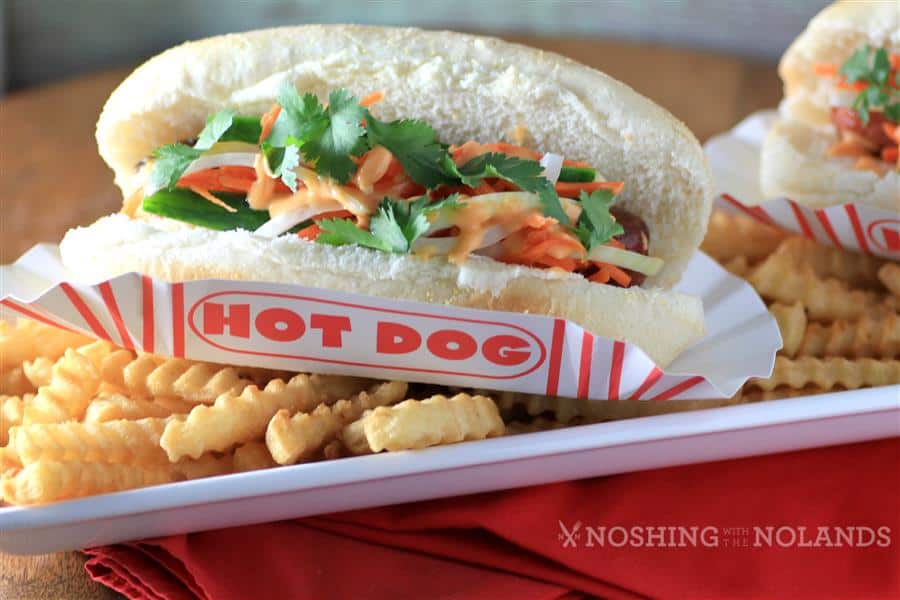 With some salty fries and big drink this meal was fun for summer. Something new and so easy too!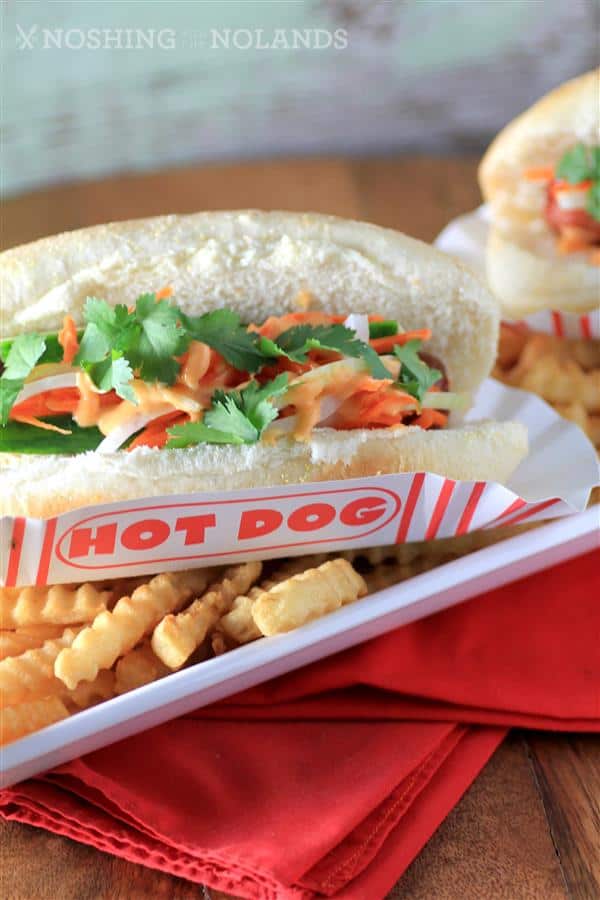 For kids you can leave out the spicy sauce and put ketchup on. Another great way to get a few veggies into them.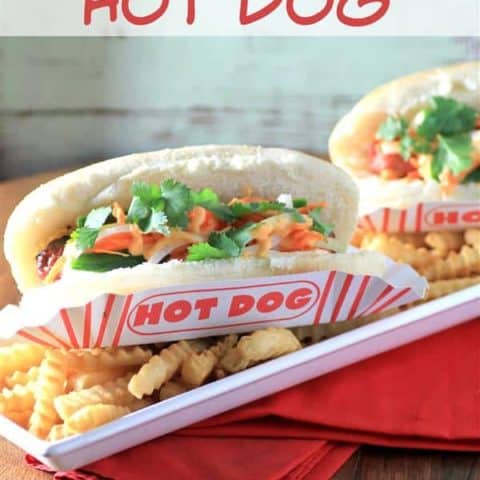 Vietnamese Hot Dog
Yield: 4
Prep Time: 30 minutes
Total Time: 30 minutes
Change up a traditional hot dog to all the wonderful flavors of a Vietnamese sub.
Ingredients
Marinated Carrots
1/2 cup sugar
1/2 tsp. salt
1/2 cup of white vinegar
1 cup finely julienned carrots or shredded
Sauce
3 Tbsp. mayonnaise
1 Tbsp. Sriracha sauce
1 tsp. lemon juice
Hot Dog
Cucumber, julienned
Sweet white onion, sliced
Cilantro
4 all beef hot dogs
4 hot dog buns
Instructions
Mix the marinate for the carrots together and add them. Let sit at room temperature for 30 min. or refrigerated overnight.
Mix the sauce ingredients together.
BBQ the hot dogs and toast the buns if desired. Top each hot dog with cucumber, onion, the drained carrots, sauce and cilantro. Serve immediately.