This dish is hands down one of my favorite chicken dishes of all time. It is a recipe that I have had for a million years and have no idea where it actually originated. Amaretto Chicken has become a family favorite too but I had kind of forgotten about it until Ken reminded me he wanted it again. We recently have had it a couple of times and it is so amazingly good.
The mixture of curry with the Amaretto is rich and divine tasting. This is an easy recipe so it doesn't have to be on a special night but any night of the week. It is a elegant dish you could serve to company too.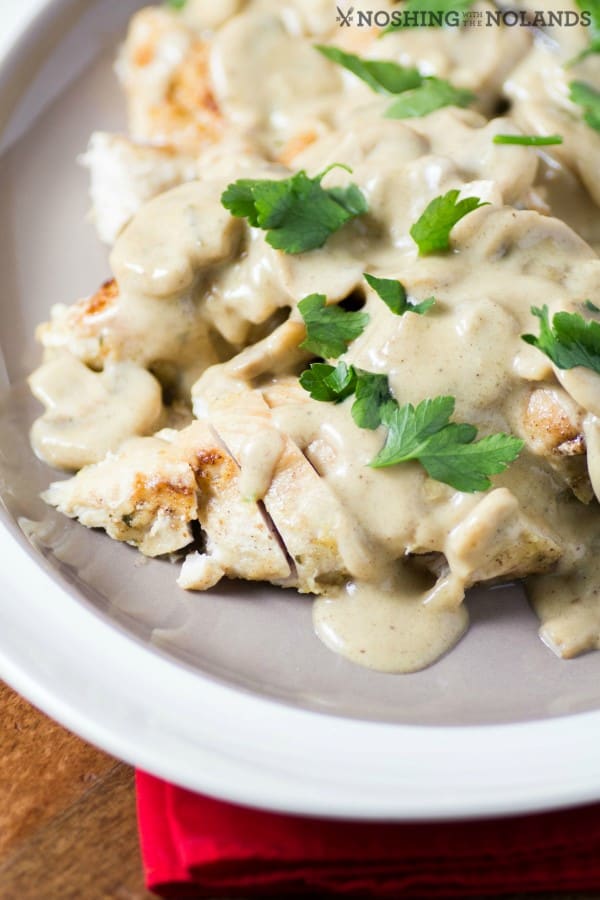 Doesn't that look amazing, the chicken is so tender and moist and most of all the sauce is heavenly. If you don't have a large bottle of Amaretto you can buy them in the teeny little bottles which is enough for this recipe. So you don't have a big investment if you don't drink Amaretto all the time.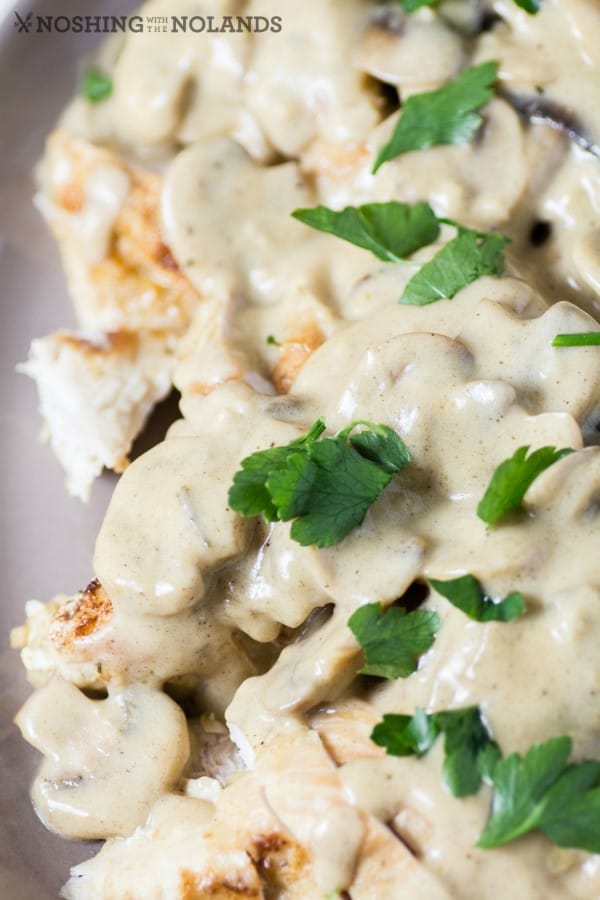 I also love the tender little mushrooms in the sauce. Hubby is a big fan of mushrooms in a sauce so he loves it too! Our daughter loves the creamy slightly sweet touch to the sauce. Yup, it is a big hit in this house!!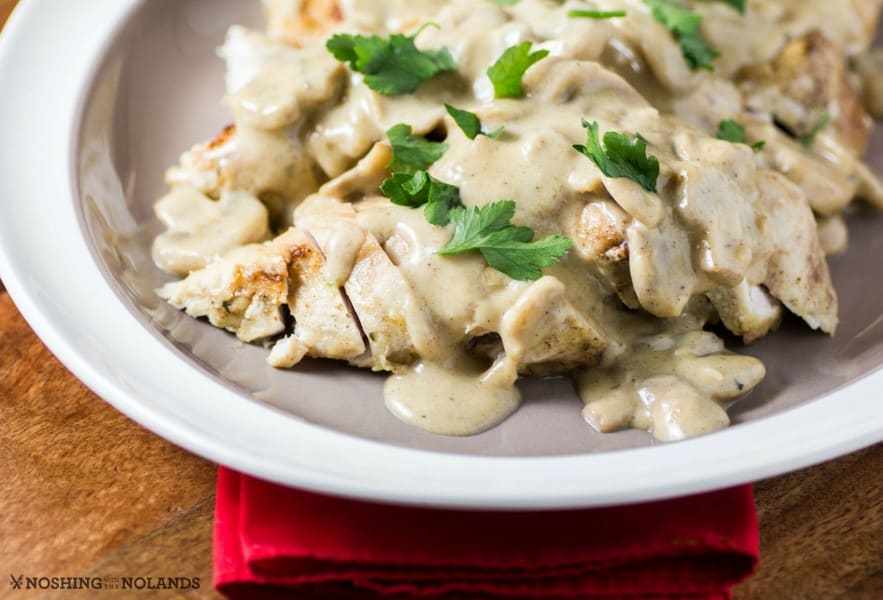 The entire dish is cooked in one saute pan therefore making this dish easy for cooking and for cleanup. You will be running to get these ingredients to make this dish tonight!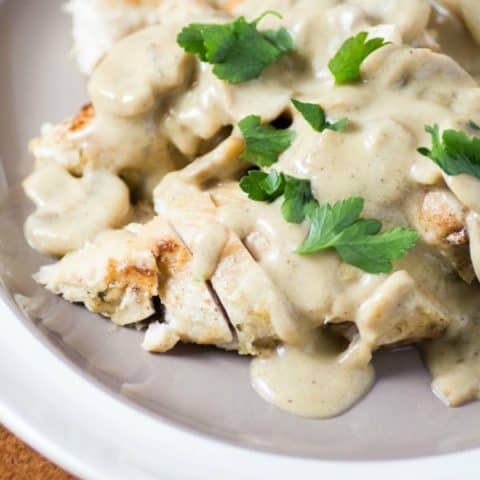 Amaretto Chicken
Yield: 4 servings
Prep Time: 10 minutes
Cook Time: 22 minutes
Total Time: 32 minutes
An elegant dish that is easy to make any day of the week. The mixture of a little Amaretto and curry sets this chicken recipe above the rest.
Ingredients
Chicken Breasts
4 chicken breasts, skinned and deboned
1/4 cup flour
1 tsp. curry
1/2 tsp. each salt and pepper
1/3 cup butter
Mushrooms
1/2 lb. fresh mushrooms, sliced
1 clove garlic, minced
2 Tbsp. butter
Sauce
3 Tbsp. Amaretto
1/2 cup chicken bouillon or stock (I like using bouillon)
1/2 tsp. lemon juice
1/2 cup sour cream
Parsley, optional
Instructions
Mix together the flour, curry, salt and pepper. Coat each chicken breast with the flour mixture. Melt the butter in a large saute pan. Add the chicken breasts and cook until chicken is browned on both sides. Remove chicken and add mushrooms, garlic and additional butter. Saute for 2-3 min., then remove. Return chicken to the pan and add the bouillon and liqueur and simmer covered until chicken is cooked and tender. Remove chicken to a serving dish. Add the mushrooms back to the pan and add in sour cream and lemon juice. Stir to heat through. Slice chicken and serve with the sauce. Garnish with parsley. Green beans go lovely with this dish.