I like making potato salad, it reminds me of my grandmother, so today I wanted to share with you Grandma's Potato Salad. Creamy, tangy, with little bits of green onion, hard-boiled eggs, and celery, just the perfect pairing.
My grandmother was from Ireland, potatoes were her thing, so she made the best potato salad. I never got a recipe from her but was always watching her in the kitchen and of course enjoying all that she had to make. Labour Day is coming so I thought I would share this recipe with you for a great holiday potluck, picnic, or BBQ! This would go great with our Classic Creamy Tuna Pasta Salad.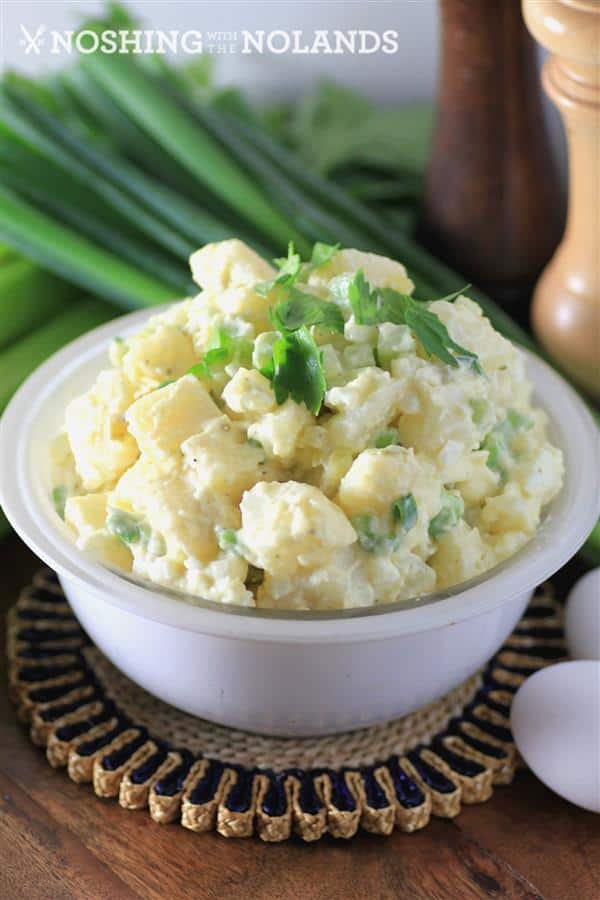 It is a simple recipe but very delicious. Potato salad is a crowd pleaser for sure, and it is my hubby's favorite! Crunchy and creamy and full of wonderful flavor that let's the potatoes shine through.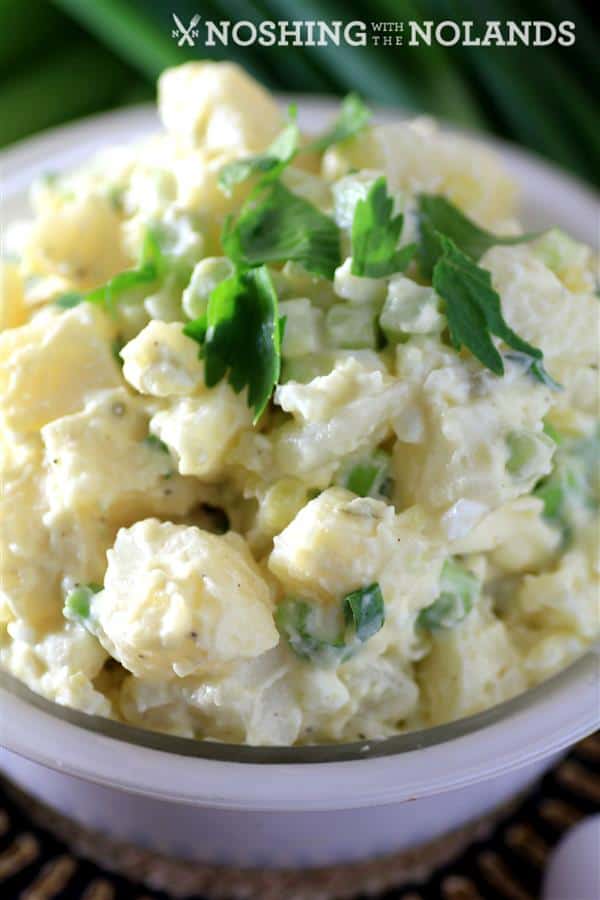 There are a few must haves in my potato salad and I get that from my grandmother. Always includes eggs, mustard, green onion, and celery. The added dill pickles is something that went in if it was on hand. I am loving dill pickle relish right now and it is quick and easy to add, no need to chop pickles. There were always extra potatoes boiled when my grandmother made potato salad, for her potato scones or potato pancakes too.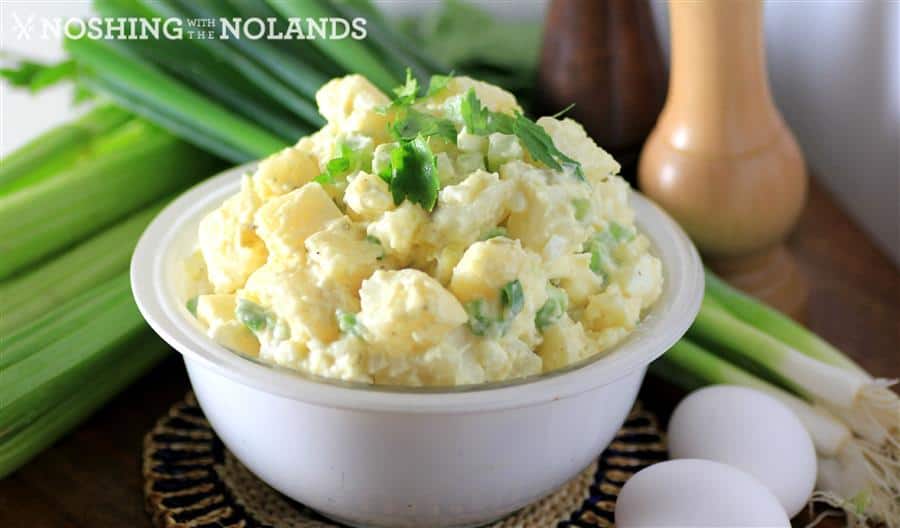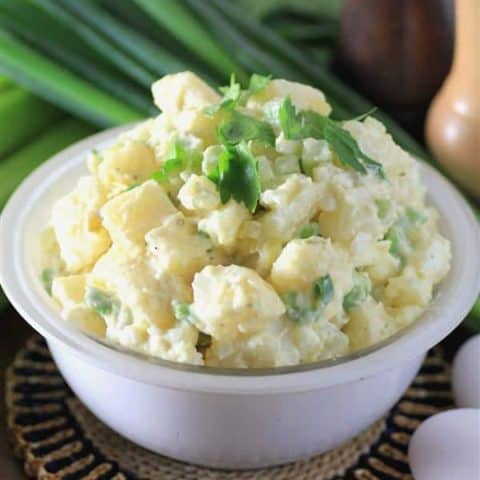 Grandma's Potato Salad
Yield: 6 servings
Prep Time: 20 minutes
Cook Time: 25 minutes
Total Time: 45 minutes
Grandma's potato salad is full of flavor and great for BBQ's, picnics and potlucks.
Ingredients
6 medium potatoes boiled whole in salted water, cooled and large cubed
3 hard boiled eggs, chopped
2 green onions, chopped
1 large celery stalk, chopped
Salt and pepper to taste
3/4 - 1 cup mayonnaise
1 Tbsp. white vinegar
1 tsp. sugar
1 tsp. dried mustard
3 Tbsp. dill pickle relish
Celery leaves for garnish
Instructions
To a large bowl, add the potatoes, green onions, celery and eggs. Add salt and pepper to taste. In a small bowl, mix together the mayo, vinegar, sugar, mustard and dill pickle relish. Add to the potatoes and mix gently. Garnish with celery leaves. Chill before serving.