McDonald's Mighty Angus Burger
We have a gorgeous burger for you today from McDonald's. It is McDonald's Mighty Angus Burger and it is absolutely delicious. I am a fan of the brand and always have been. When you want the best tasting burger and perfectly crispy golden amazing fries you go to McDonald's. I was very excited to be invited to the Open Kitchen Flavour Session where they launched the new Mighty Angus Burger.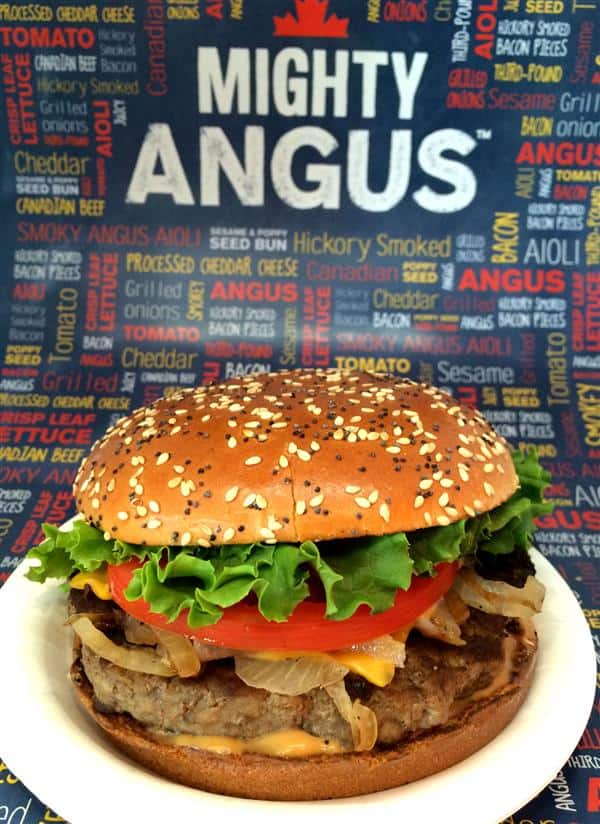 Look at that beauty made from 100% Canadian beef sourced from our local Canadian farms. Alberta is famous for its fabulous beef, so I am proud to know that McDonald's is using our great Canadian beef in their new Mighty Angus burger and all of their other burgers on the menu.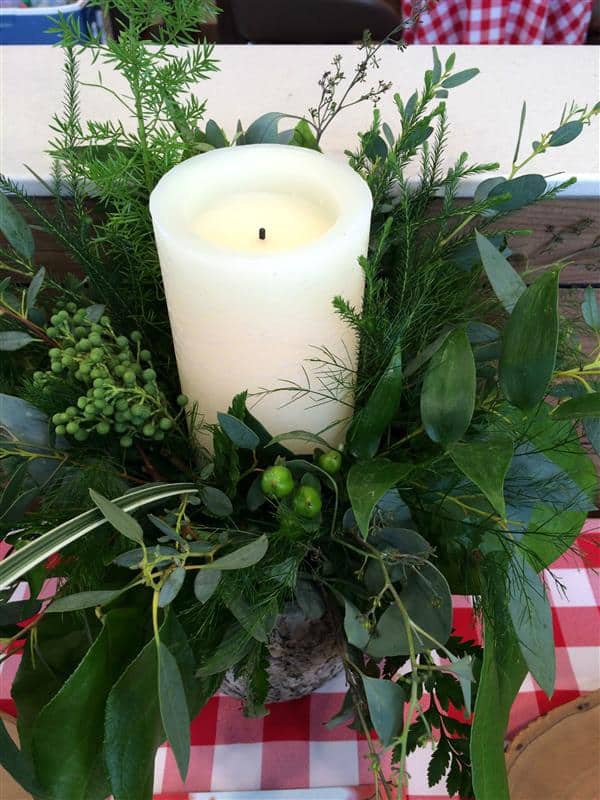 The event was fun and picnic themed, relaxed, casual and very enjoyable.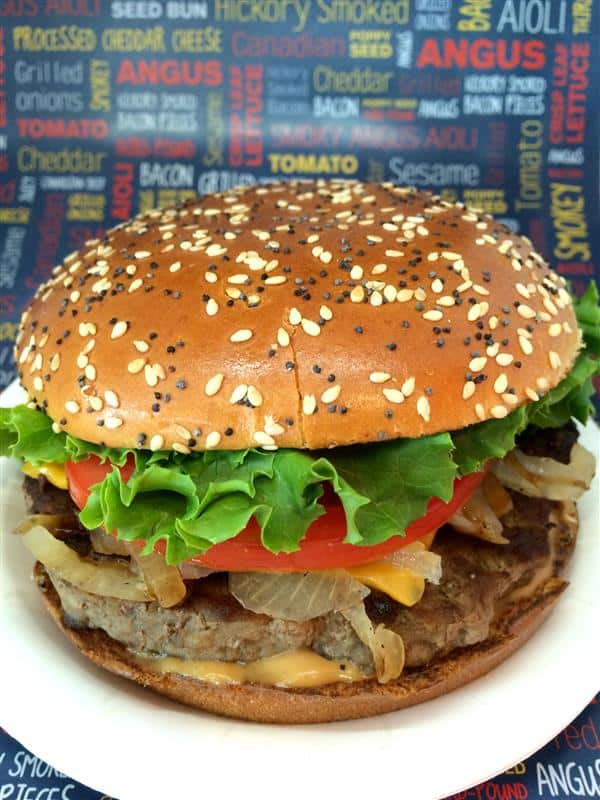 Big, juicy and full of wonderful flavour, this is not your ordinary burger. It has a smoky Angus sauce, hickory smoked bacon pieces, crisp leaf lettuce, tomato, processed cheese and grilled onions, served on a sesame and poppy seed bun. This is a two-handed burger for sure!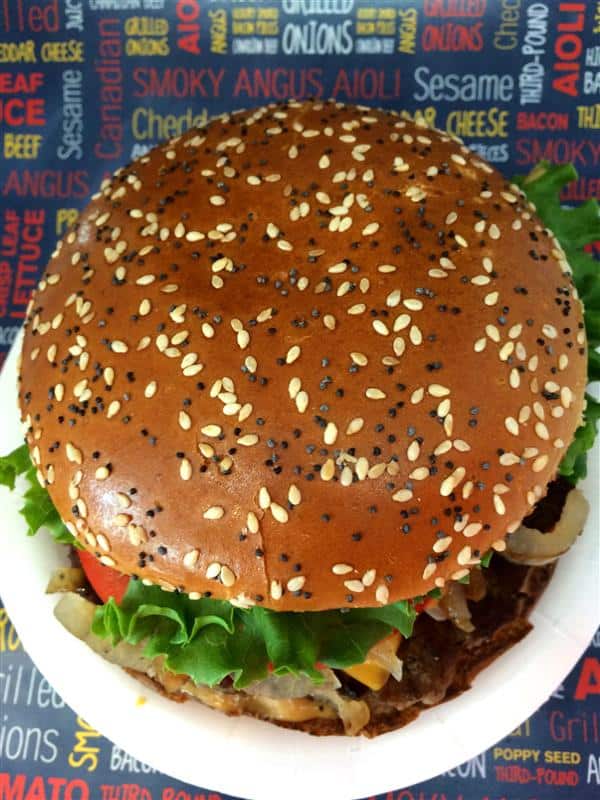 Look at that gorgeous bun filled with sesame seeds and poppy seeds. We got to go behind the scenes to see how this burger is made. I was really excited about this opportunity. Let me take you there too!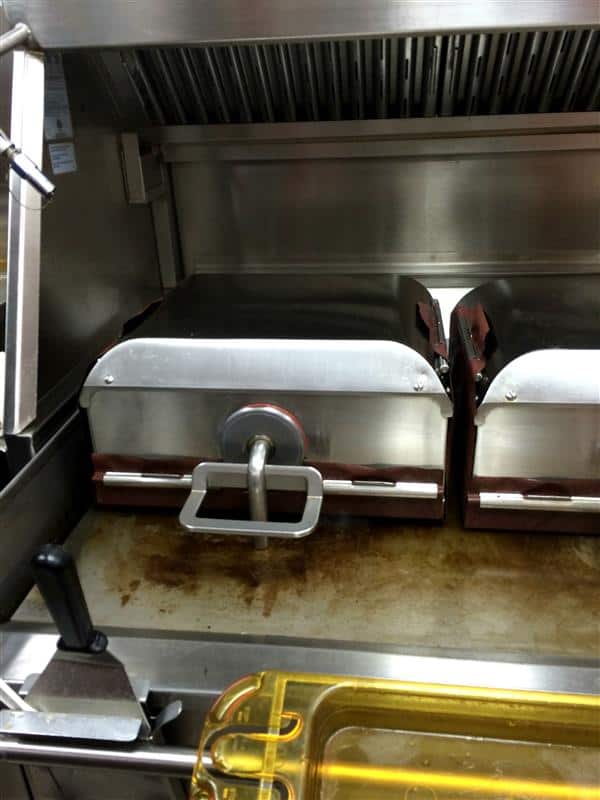 This is where your premium Angus beef burger is cooked. The burger is placed underneath the large topped grill and cooks quickly from both sides. Just a little salt and pepper are added.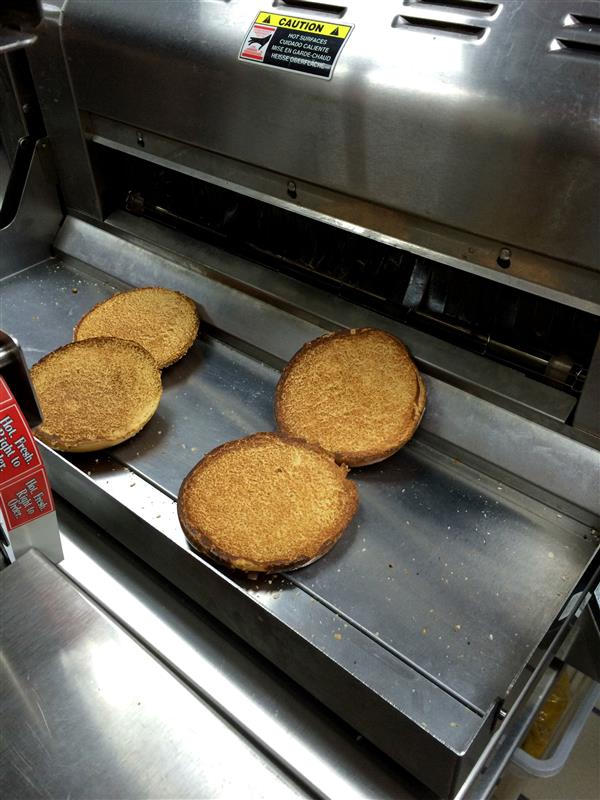 While the burger cooks, your gorgeous sesame/poppy seed bun is toasted to perfection.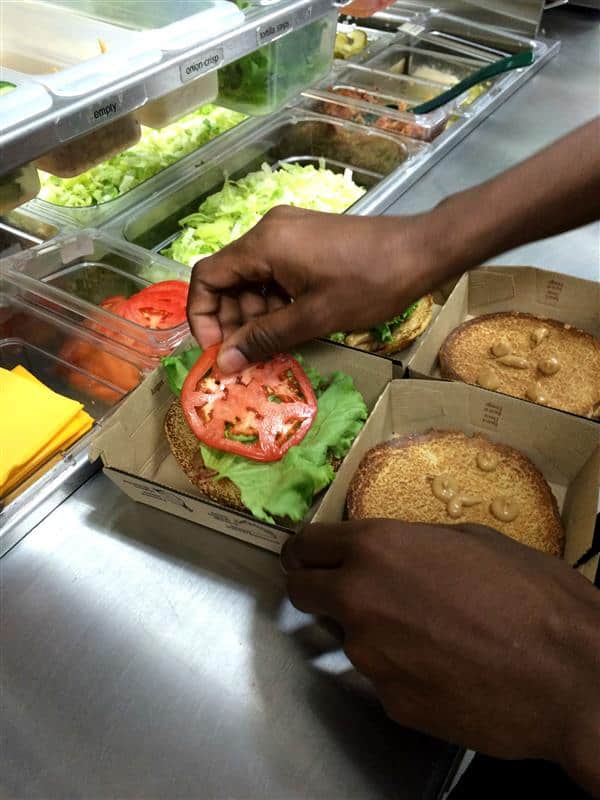 Only fresh gorgeous tomatoes and lettuce are added along with a smoky Angus sauce. My mouth is starting to water!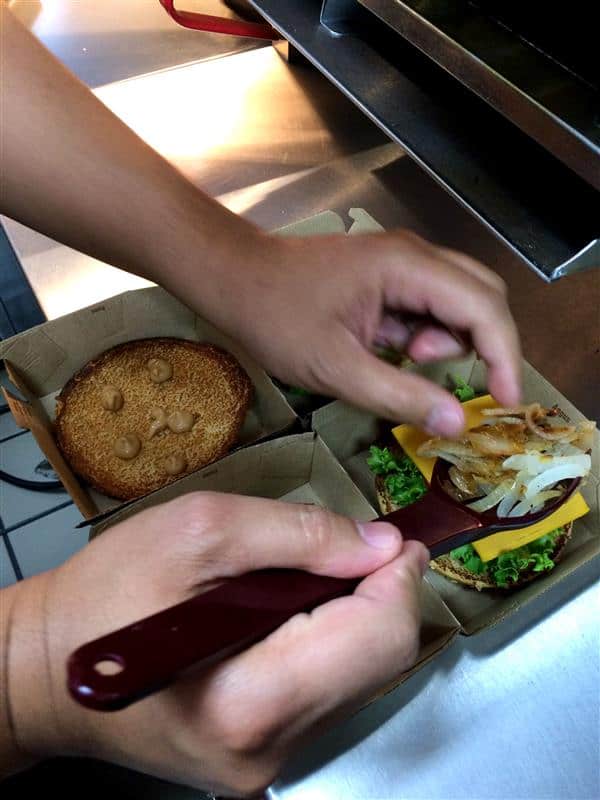 Besides the wonderful Canadian beef in this burger I found the fabulous grilled onions to be a unique and delicious twist for this burger. Plus, instead of strips of bacon which normally fall out, they added fresh hickory smoked bacon pieces so you get some in each bite, awesome idea.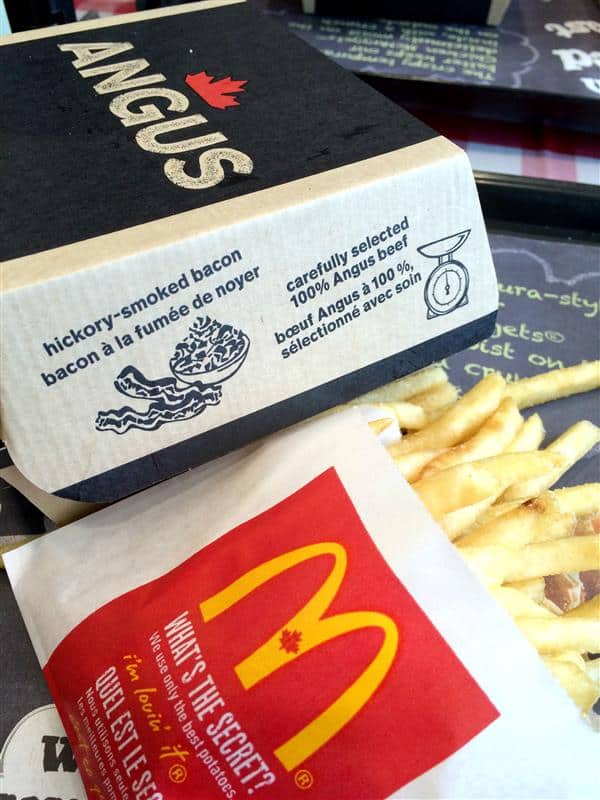 Before I knew it I was enjoying my own magnificent burger and fantastic fries. The kitchen was spotless and I love how extremely efficient they are. McDonald's has always given me a high-quality product. They are committed to their customers, always striving to be better and that shows in their newly designed restaurants. They are also striving to be healthier, in 2014 30% more fruit, vegetables, low-fat dairy or whole grains were served compared in 2012. They are becoming more energy conscious with purchasing more energy efficient equipment that saved $14.2 million in energy costs. McDonalds also gives back with Ronald McDonald House Charities by serving 5.7 million children and their families.
Come over to a Canadian McDonald's to enjoy one of these mouth-watering Mighty Angus Burgers. I am sure you will love it as much as I did!! ENJOY!!