International Coffee Day is still being celebrated around the world. I have a real treat for you today with Honey Cake, and a giveaway for a KitchenAid Coffeemaker and Affresh Coffeemaker Cleaner.
We have trialed both of these products. The KitchenAid machine gives you a great cup of coffee. It has easy to follow instructions to start your great coffee brewing experience. A lovely big water receptacle and pot allows you to make up to 14 cups of coffee at a time. The coffeemaker is programmable and has a permanent filter for easy inexpensive use. Although you are able to use a paper filter if preferred.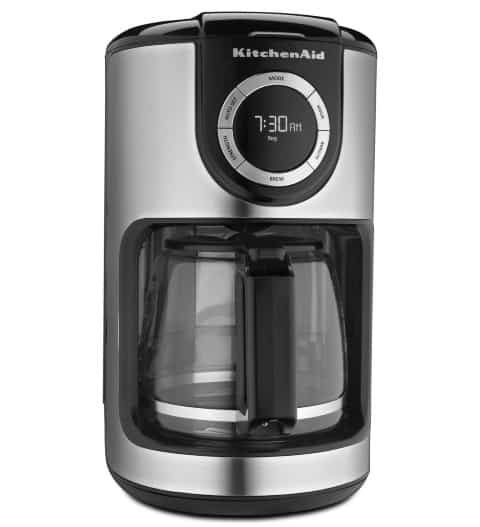 What makes a great cup of coffee? Well there are a few things in my opinion. The water that is used should be filtered. This coffeemaker comes equipped with it's own water filter that will help to reduce contaminants that can impair your coffee. Now that is nice!! Secondly, a great brewing system adds to the enjoyment and flavor, KitchenAid has you covered with that too. Thirdly, the coffee itself must be of good quality, that I leave up to you to choose. Then the fourth is to have a clean well running coffee maker. That is where Affresh Coffeemaker Cleaner comes into play. Calcium deposits (scale) will build up inside a coffeemaker which over time impairs the efficiency of the machine and the quality of the coffee.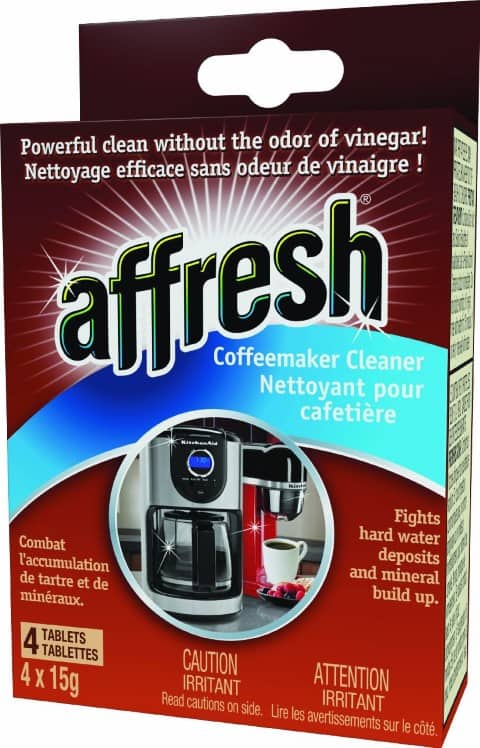 Using Affresh on a monthly basis will descale your coffee machine and keep it at peak performance. We have a single serve coffee maker that was in need of cleaning. The Affresh tablets were super easy to use. Just drop one tablet into the water reservoir filled with water. They fizz away and dissolve quickly. Run the machine a few times and you will see what you have been harboring in your machine, yikes!! After a few rinses you are ready to make great coffee again. The Affresh Cleaner can be used on regular coffee machines and single-serve.
To go with the coffee today, our daughter made this delicious cake. She needed some for a math project she was doing. I know, huh, math? They were reviewing fractions in a recipe and had a presentation to do. The cake turned out so good and it was very easy for her to make. I had to share it with you. The recipe was from one of her classmates moms, who recently celebrated Rosh Hashana with this beautiful honey cake. What goes better with coffee than cake, right?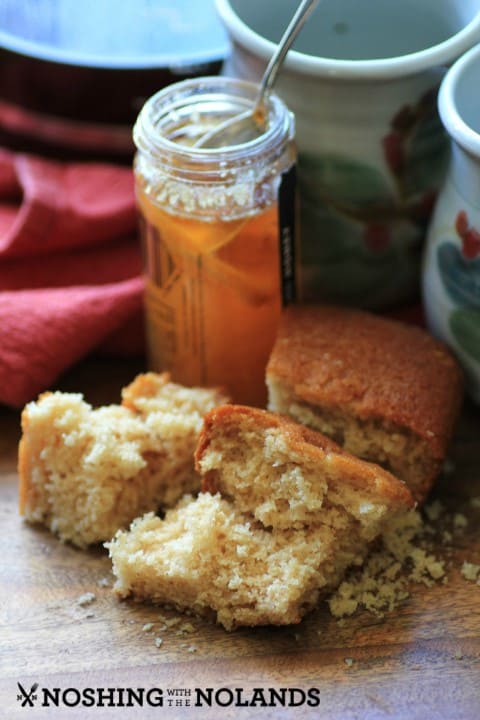 Crumbly, moist, sweet, we loved it!! It makes a great snack cake for anytime of the day with a steaming cup of coffee!!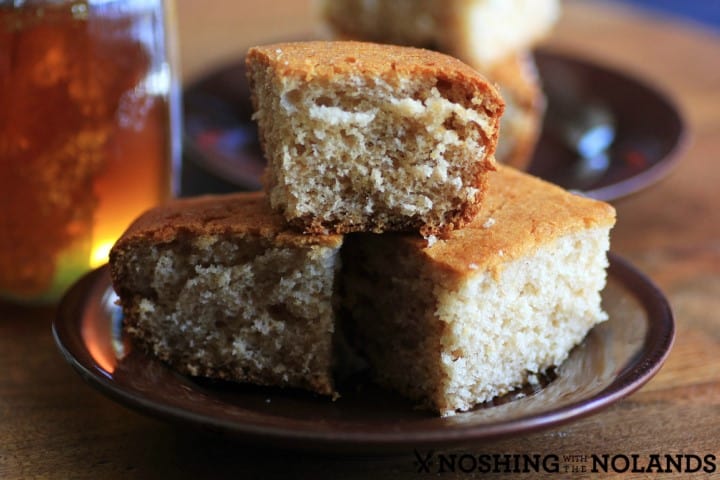 Honey Cake and Coffee with #KitchenAid #Affresh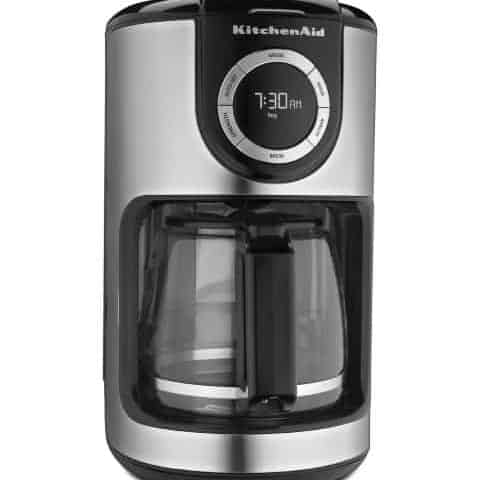 Honey Cake and Coffee with #KitchenAid #Affresh
Yield: 24
Prep Time: 15 minutes
Cook Time: 40 minutes
Total Time: 55 minutes
A delightfully easy Honey Lemon Cake that a child can make with some supervision.
Ingredients
1/2 cup sugar
1 cup honey
1/2 cup canola oil
3 eggs
2 tsp. grated lemon zest
1/4 cup lemon juice
3 cups flour
3 tsp. baking powder
1 tsp. baking soda
1/2 tsp. salt
1 tsp. cinnamon
1/4 cup water
Instructions
Preheat oven to 350F. Prepare a 9x13" with cooking spray and then floured. Shake off excess.
In the bowl of a standup mixer add sugar, honey, zest and juice. Mix well.
In another bowl, whisk together the flour, baking powder, baking soda, salt and cinnamon.
Add the dry ingredients slowly to the honey/egg mixture and mix well. Stir in the water.
Pour into the prepared pan and bake for 35-40 min or until golden brown and a cake tester comes out clean.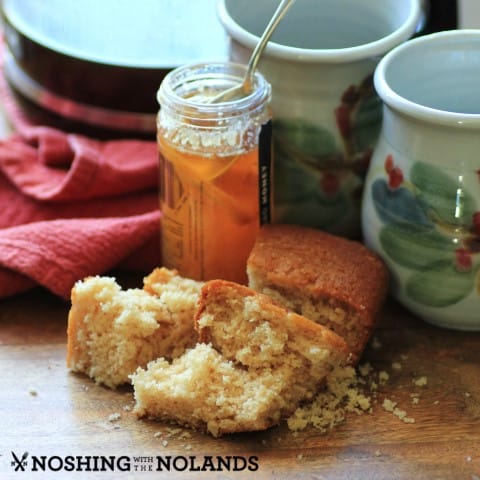 Now onto the giveaway. One lucky person will receive both the KitchenAid Coffeemaker and the Affresh Coffeemaker Cleaner. The giveaway is open until October 16, 2014 which at that time a random winner will be selected. The giveaway is open to Canadian residents only. Good luck!!
I was not financially compensated for this post in anyway. I received a samples of both these products for review purposes. The opinions are completely my own based on my experience.