Jammin Jimmies Bundt #BundtBakers
It is that time of the month again for #BundtBakers and I am so excited about this post today!! I have for you Jammin Jimmies Bundt plus a giveaway!! Le Creuset has kindly sent me a wonderful bundt pan and Patisserie cookbook plus a set to giveaway. The new pan is so lovely and I will tell you all about that and the cookbook! I want to thank also Terri from Love and Confections for the fun "Sprinkles"theme and for hosting!!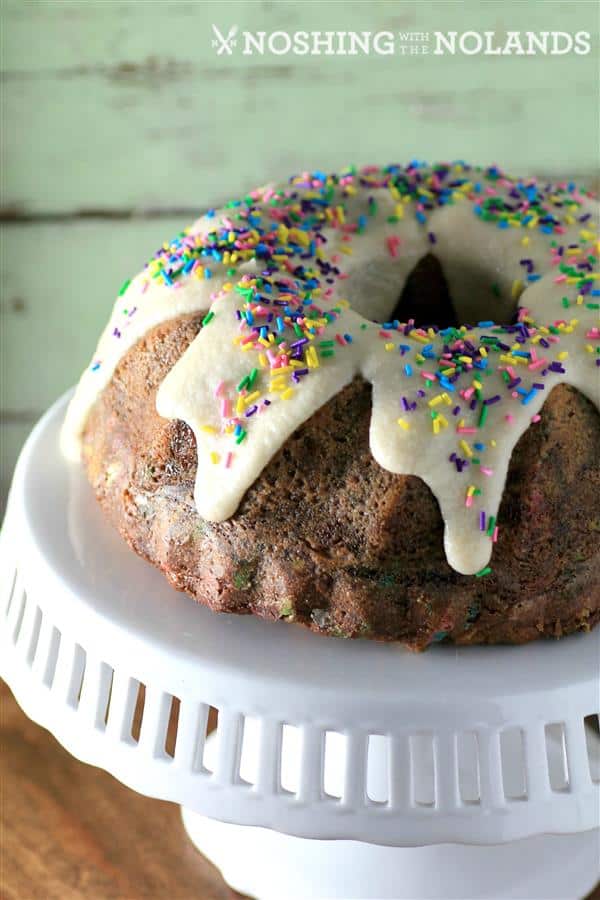 Pretty little bundt and baked in my new Le Creuset bundt pan.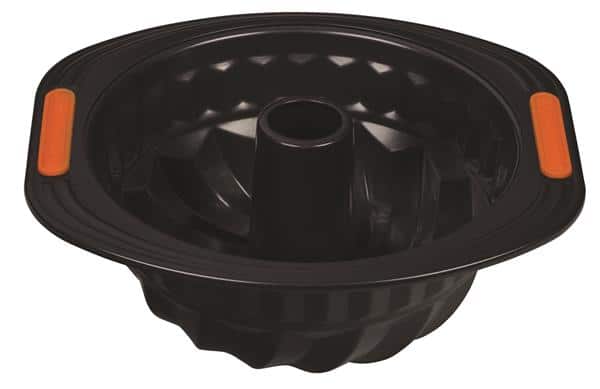 I love this bundt pan, it is also called a Kugelhopf tin and there is a very delicious looking recipe in the Patisserie cookbook that a lucky winner will receive also along with the pan!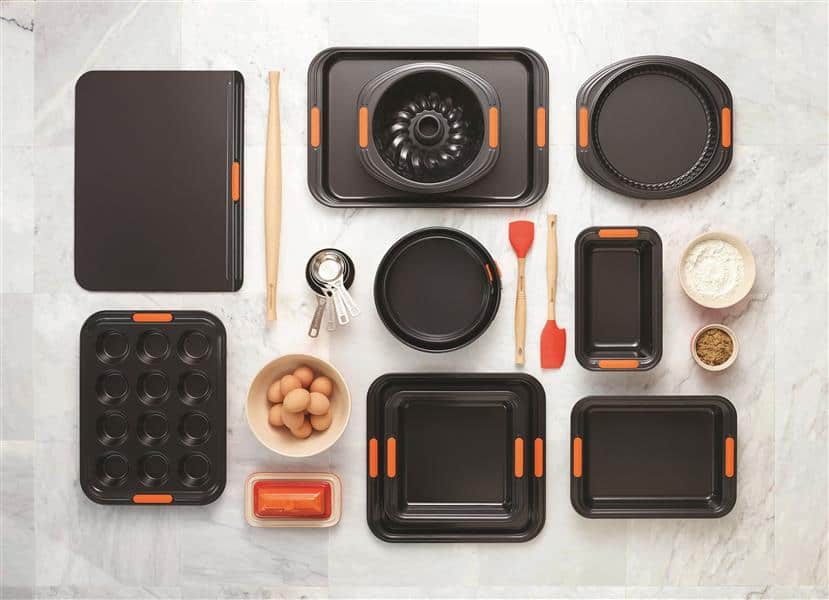 Look at their full line of metal bakeware, I am drooling!!! Think of all the magnificent creations you could make with this exquisite line. The bundt pan I received worked like a dream and the bundt popped right out with not a speck of crumb. That is because of their durable non stick coating. I also love the sides as they have wide rims and heat-resistant silicone for an easy grip to transfer your baking to the oven easily.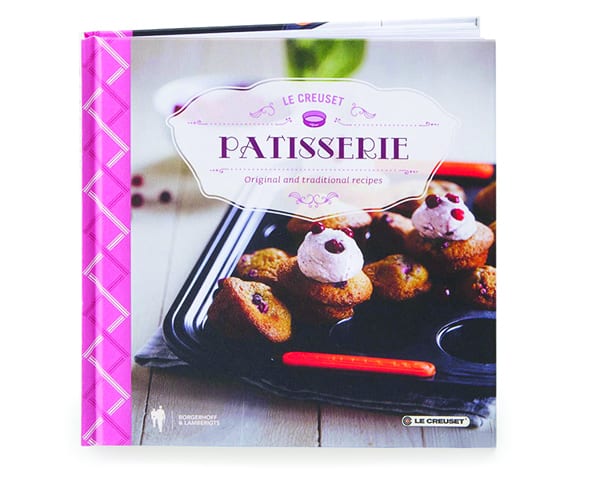 Here is the delightful cookbook with so many gorgeous recipes, one lucky winner will be receiving this along with the bundt pan. There are recipes like Swiss Rolls with Apricot Jam, Fruit Tart with Kirsch Cream, Muffins with Pears and Cranberries and Raspberry Cloud Cake to name a few of the delicacies treasured in this cookbook.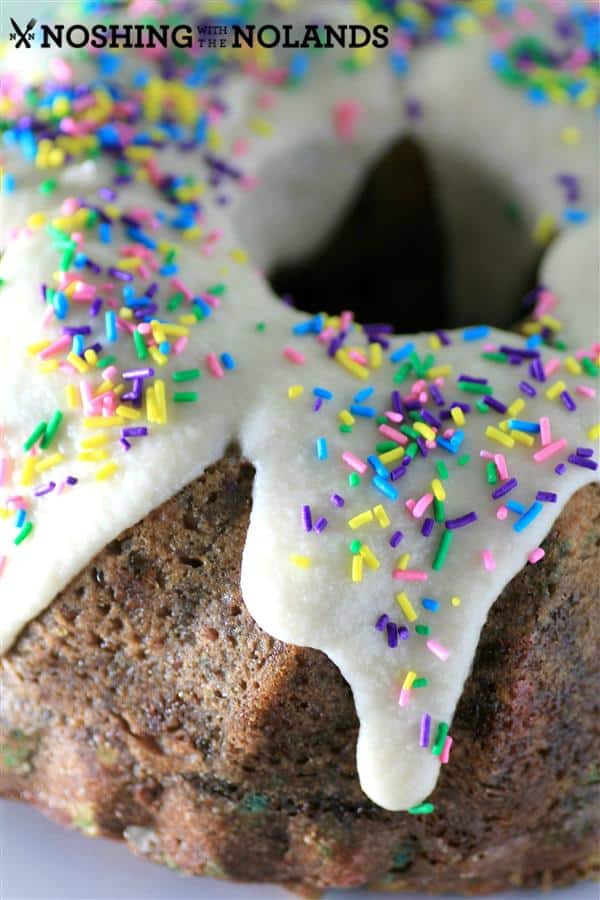 Now back to the bundt at hand, a buttery glaze with more jimmies adorned the top of the bundt but inside awaits more of a surprise!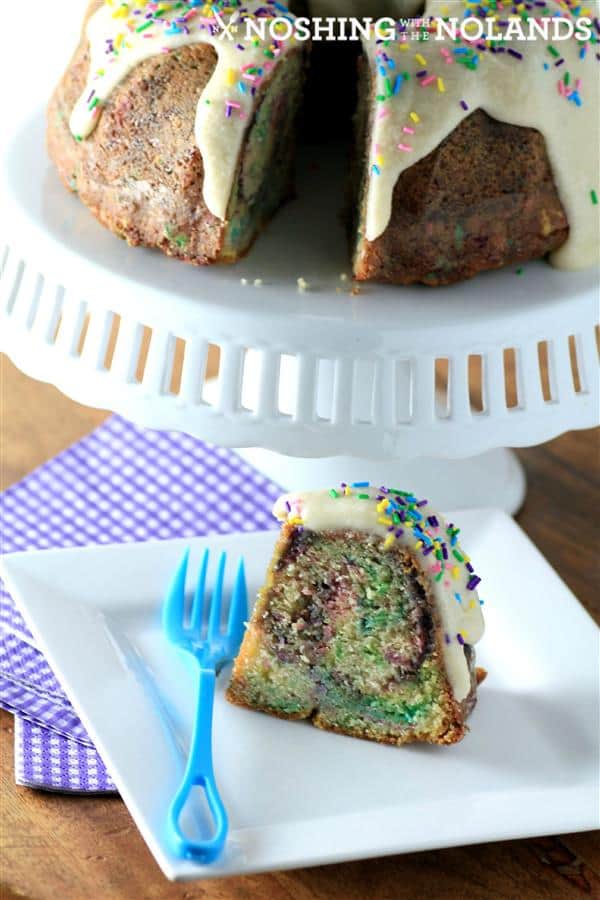 See how wonderful this bundt is inside with all of the fun colors, this would make someone very happy for a birthday cake too. The added blackberry jam added another pretty swirl of color too!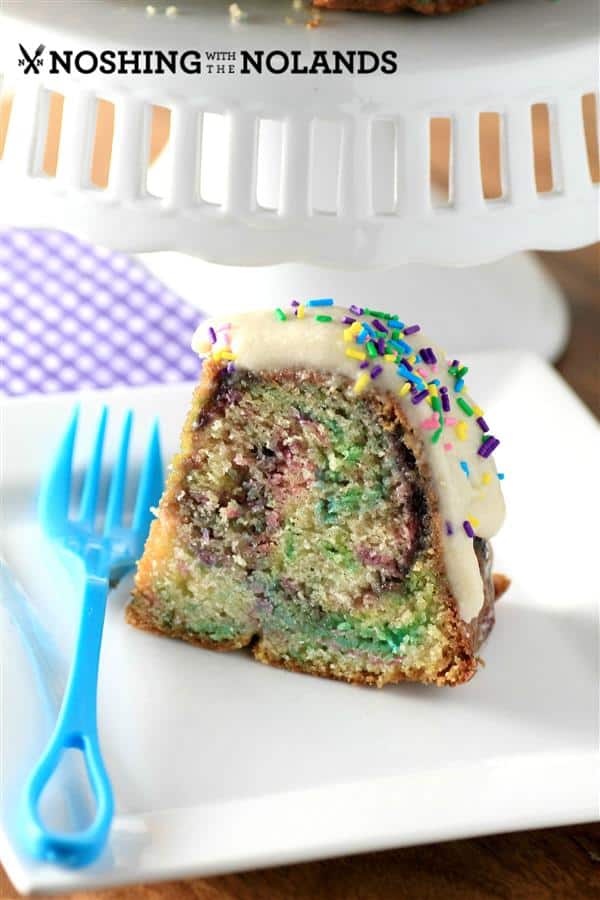 The cake itself was as moist as can be, the glaze rich and buttery.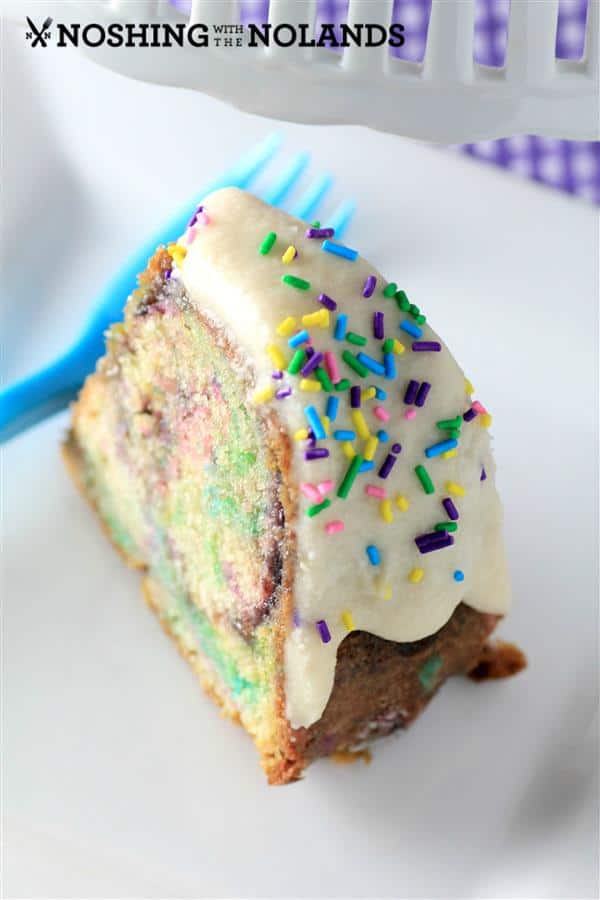 Don't you just love the fun colors of jimmies. They make the party!!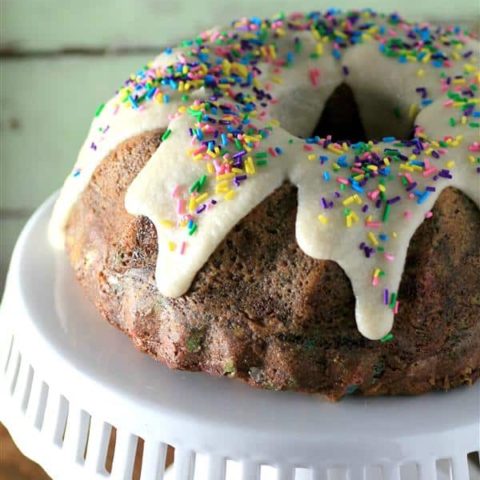 Jammin Jimmies Bundt #BundtBakers
Yield: 10-12 servings
Prep Time: 20 minutes
Cook Time: 45 minutes
Total Time: 1 hour 5 minutes
A fun bundt filled with jam and jimmies that is great for any occasion!
Ingredients
Bundt
1/2 cup butter, softened
1 1/3 cup sugar
2 eggs
1 tsp. vanilla
1/4 cup 2 % milk
2 cups flour
1 tsp. baking soda
1/2 tsp. salt
1 cup sour cream
1/3 cup jimmies
1/4 cup blackberry jam
Glaze
1/3 cup melted butter
1 cup icing sugar
1 tsp. vanilla
1 Tbsp. milk or enough for desired consistency
Jimmies for decoration
Instructions
Preheat oven to 350F. Lightly butter and flour bundt pan and set aside. Whisk togethter the flour, baking soda and salt and set aside.
In a large bowl of a standup mixer with a paddle attachment, blend butter and sugar together for 2 min. on medium speed until light and fluffy. Add the eggs and the vanilla. Mix well, add the milk and mix. Add the flour mixture and mix well. Add the sour cream and beat for 2 min., scraping down the sides as needed. Fold in the jimmies.
Pour 1/2 of the batter into the prepared pan. Place the blackberry jam into the middle of the batter avoiding the sides and center cone. Place the remaining batter on top and smooth out slightly.
Bake for 40-45 min. or until golden and a cake tester comes out clean. Cool in the pan for 20 min. then invert onto a cooling rack to cool completely.
When ready to serve, mix the glaze ingredients together and pour onto cake. Decorate with jimmies and serve.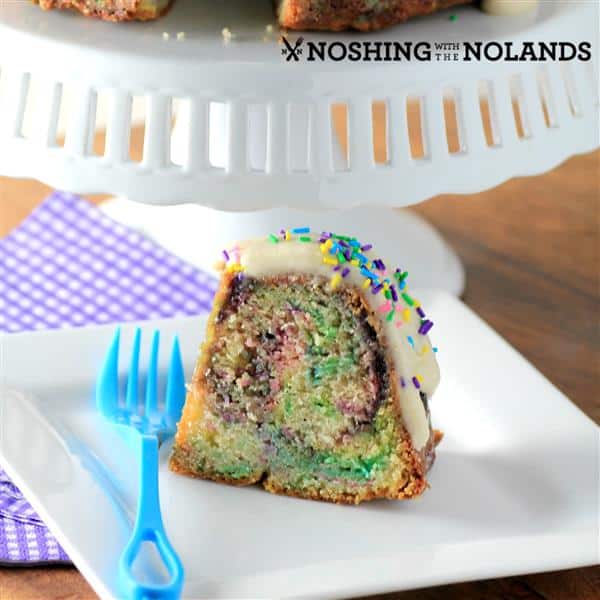 I am so excited to offer you a wonderful giveaway with a Le Creuset pan and Patisserie Cookbook. One lucky winner will take both of these home!! Contest is open to Canadian residents only. The contest will end on September 10th at 12:00am when a random contestant will be drawn and have 48 hours to respond to an email or a new winner will be chosen. Good luck everyone!
Now look at all the other wonderful "Sprinkles" bundts we have for you this month, ENJOY!!
Here are this month's "Sprinkles" Bundts:
#BundtBakers is a group of Bundt loving Bakers who get together once a month to bake Bundts with a common ingredient or theme. You can see all of our lovely Bundts by following our Pinterest Board.
We take turns hosting each month and choosing the theme or ingredient.
Updated links for all of our past events and more information about BundtBakers can be found on our homepage.