When Isabel asked for a guest post for her beautiful blog I was happy to help out. I couldn't decide what cookie to make for her so I just started baking. I have made these little thumbprints before and they are so good. When I was making them I thought I would check and see who had originally made these and low and behold it is Emeril. Well if you  know Isabel you know she loves Emeril so it was a no brainer to share this recipe with her on her site Family Foodie.
I have met Isabel through her wonderful #SundaySupper and so look forward to join in every week I can. She is a kind, caring and patient person to provide you with this mission week after week. A true statement of who she is and what she cares about.
I originally got this recipe from a friend of mine as she told me they were so good. I love little thumbprints but the lemon and raspberry together was so appealing to me. I have now made them for a few years and totally love them. I hope you make them too and enjoy them as much as we do.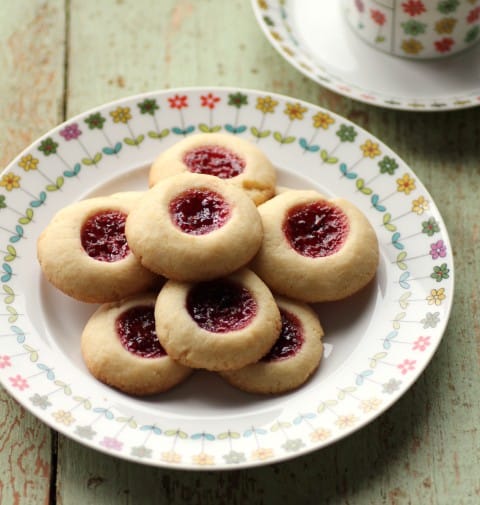 For the  Lemon and Raspberry Thumbprint Recipe come on over to Family Foodie.
Recipe adapted from Emeril Lagasse.