Leslie's Chocolate Chip Cookies by Feed Your Soul
Today's post is Leslie's Chocolate Chip Cookies by Feed Your Soul. Peter and I met a long time ago (at least in my blogging world) at Tasty Kitchen. We became fast friends trying to help each other out along the road of ups and down on the massive learning curve of blogging. Peter and I communicate a lot and I have very much enjoyed his friendship. Today I am enjoying his cookies!! Peter has a great blog and you can follow along with him also on Facebook, Twitter and Pinterest. And now I give you Peter!!
Family Favorite
This is one of those recipes that is famous within the family. No one can make these as good as my sister-in-law Leslie. So why try?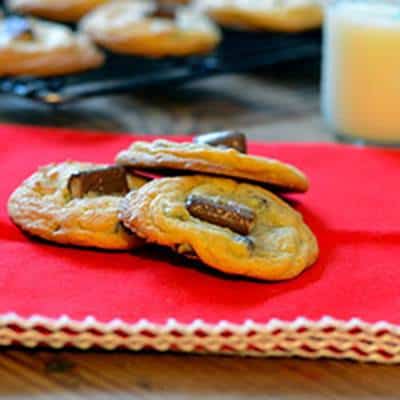 I have grown up eating a dessert almost every day of my life. My Mom was a wonderful baker and my wife is an awesome baker. I am a lucky guy. Now I have a little battle with age and a waistline that I have to watch – bummer! All that means is that I don't have a dessert every day anymore. A small concession.
Giving a little preview of the result, the responses were pretty darn favorable. I used a mixer to make these. I was told, after the fact, that Leslie mixes these by hand. You have to be strong to do that. Bottom line is if you have a great recipe, the result is destined to be good.
Recipe
Leslie's Chocolate Cookies:
Ingredients: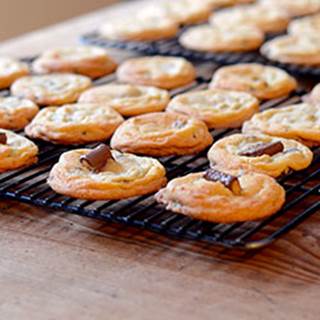 2 sticks of butter, room temperature
1 cup packed light brown sugar
1 cup white sugar
3 large eggs
2 tsp vanilla
1 tsp kosher salt
3 cups flour
1 1/4 tsp baking soda
1 12 oz bag of semi-sweet chocolate chips
3 small heath bars cut in 1/3's (I stuffed some of the cookies with these bars)
Directions:
First, cream the butter and sugar in your mixer. Next, add the
eggs one at a time, the vanilla and salt. Do not over mix. Then, add the flour one cup at a time. With the last cup of flour, add the baking soda. Finish, by adding the chips.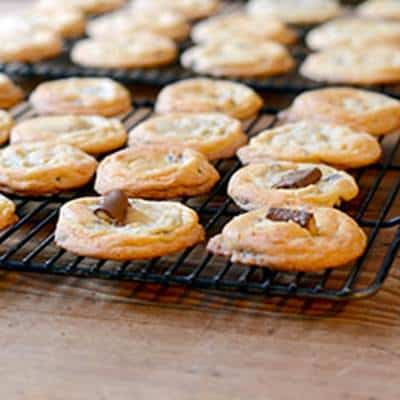 Take a small ice cream scoop and place the cookie dough on a baking tray sprayed with vegetable flour oil spray. Stuff the Heath bars in to the middle of the cookies. Push all the way down in to the bottom of the cookie. Put in the fridge for at least 30 minutes before baking.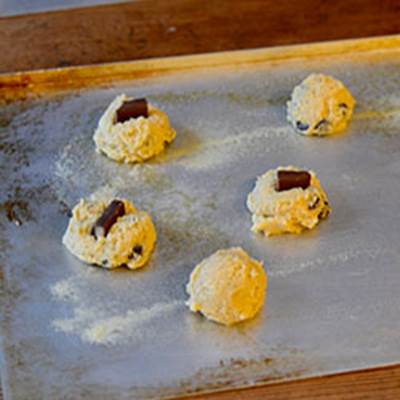 Bake for 8 – 10 minutes at 350 degrees. The cookies are done when the edges brown and the cookie is just turning brown.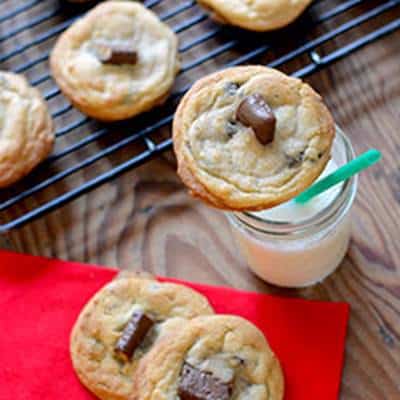 Let cool for 10 – 15 minutes after the cookies come out of the oven, then move to a cooling rack. Enjoy!