Hey all, I have a special Creative Cookie Exchange this time as I am hosting!! Today's theme is Chips, Chunks or Bits. I went with stupendous Peanut Butter Chunk Cookies. Chocolate and peanut butter are one of my favorite combinations for a cookie, candy or chocolate. When I was younger peanut butter cookies were number one! To this day they still ROCK!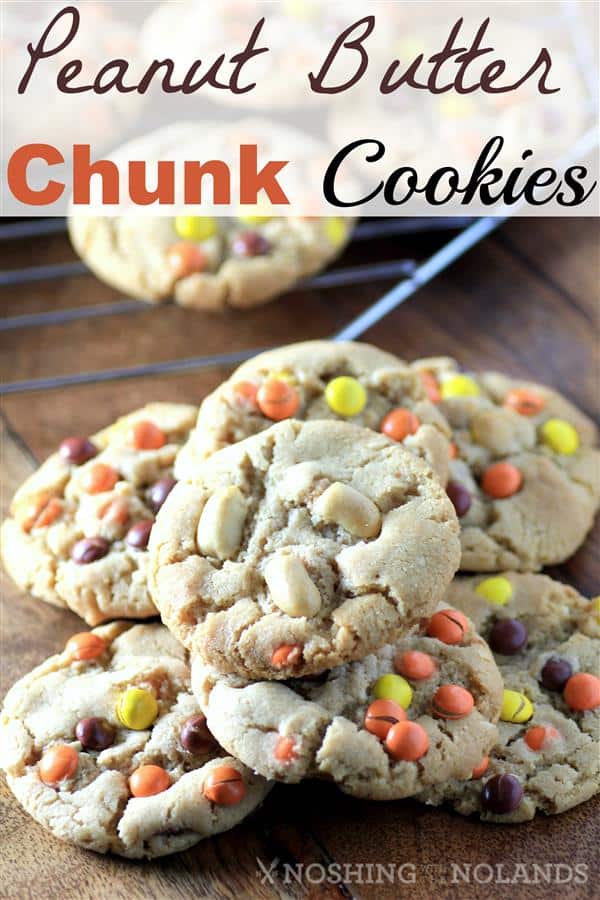 Crispy on the outside, tender on the inside and loaded full with chunky peanut butter, chopped peanuts and Reese's mini pieces. Then topped with more mini pieces or peanuts. These cookies disappeared quickly.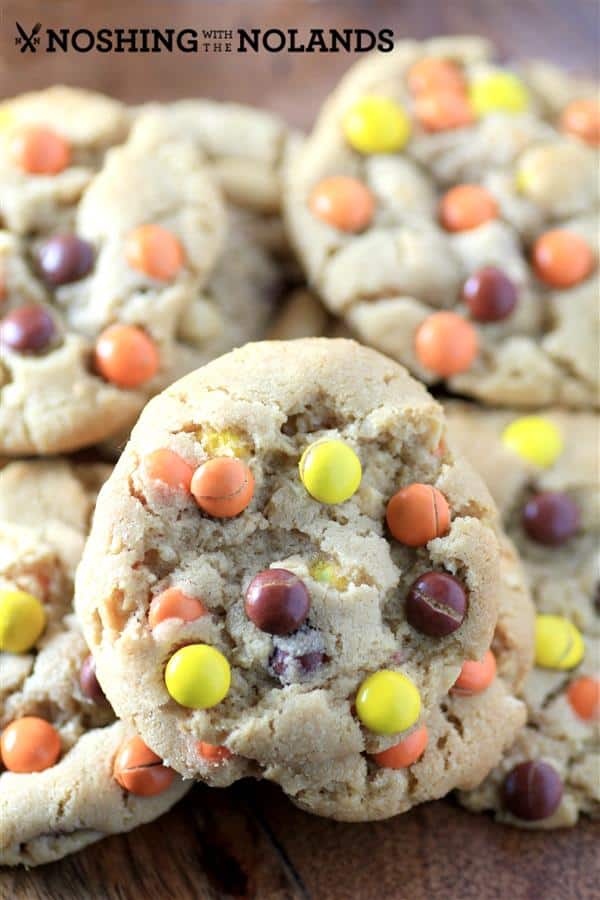 What are your favorite cookies? I know that is a tough question. Coming up very soon as you scroll down you will see lots more to choose from.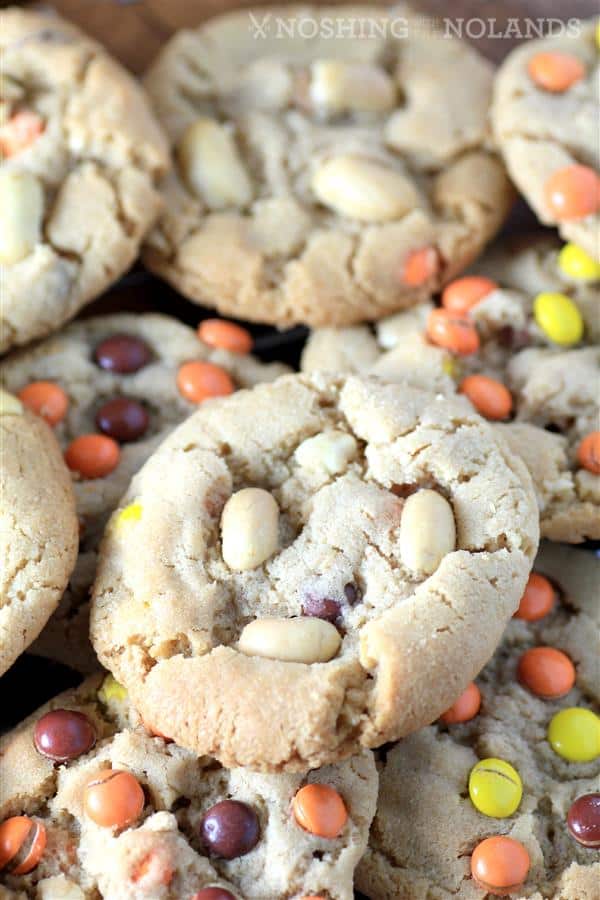 You will want to make these soon. Here is the recipe for you. I adpated it from a Better Homes and Gardens Cookbook that I used as a child. The pages have the appropriate butter smears, little tears and spills that come with a great cookbook that you have used a million times and love!!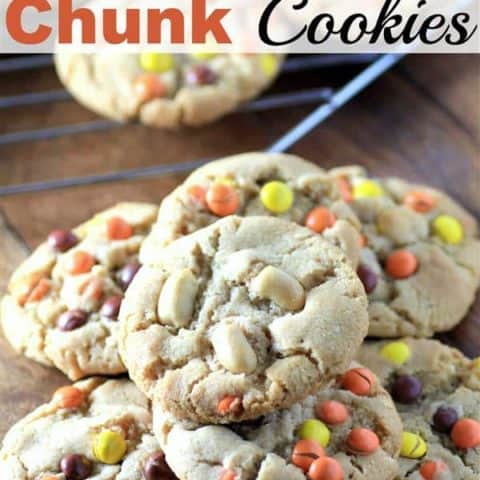 Peanut Butter Chunk Cookies #CreativeCookieExchange
Yield: 4 dozen
Prep Time: 10 minutes
Cook Time: 10 minutes
Total Time: 20 minutes
A crispy yet tender on the inside peanut butter cookies that is loaded with peanuts and Reese's mini pieces.
Ingredients
1/2 cup butter
1/2 cup chunky peanut butter
1/2 cup sugar
1/2 cup brown sugar
1 egg
1/2 tsp. vanilla
1 1/4 cup flour
3/4 tsp. soda
1/4 tsp. salt
1/2 cup chopped peanuts
1/2 cup Reese's mini pieces
Reese's mini pieces and peanuts for decorating
Instructions
Preheat oven to 375F. Cream together the butter, peanut butter, sugars, egg and vanilla. Whisk together the flour, soda and salt. Stir in the chopped peanuts Add to the butter mixture and mix. Shape into 1 inch balls. Place three peanut halves on top or press the top into Reese's mini pieces. Place on a cookie sheet about 2 inches apart. Bake in the oven for 8-10 min. Cool slightly on the cookie sheet and then remove to a rack to cool completely.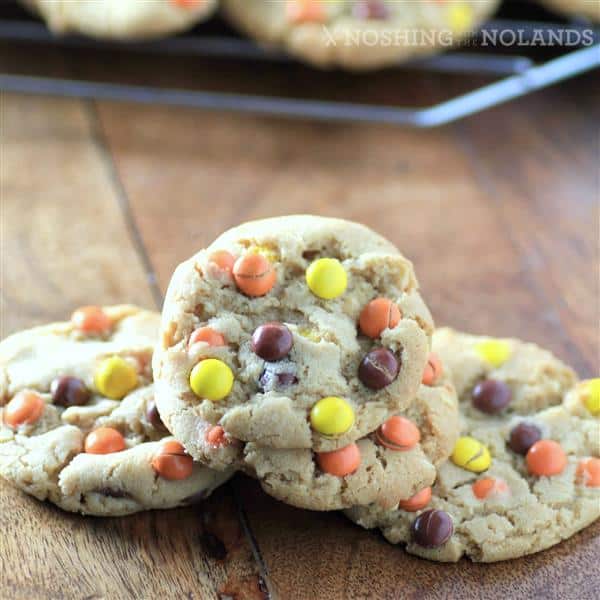 The theme this month is Chips, Chunks or Bits! If you are a blogger and want to join in the fun, contact Laura at thespicedlife AT gmail DOT com and she will get you added to our Facebook group, where we discuss our cookies and share links. Please be patient though, as this month Laura is off to Italy and will not be checking email quite as often!
You can also just use us as a great resource for cookie recipes–be sure to check out our Pinterest Board and our monthly posts (you can find all of them at The Spiced Life). You will be able to find them the first Tuesday after the 15th of each month! Also, if you are looking for inspiration to get in the kitchen and start baking, check out what all of the hosting bloggers have made: