When the cooler breezes start to blow we are wanting comfort food again and pasta always seems to do the trick. So today, I am bringing you a collection of 40 Comforting Fall & Winter Pasta Dishes. Here are quick and easy recipes that the whole family will love!
Pasta dishes are usually made from simple recipes to get dinner on the table. They freeze well for the most part and kids love them as much as adults do!! I have divided these delicious pasta dishes into two groups, fall, and winter but that doesn't mean you can't have these at other times of the year or whenever you feel like them.

Pasta Dishes
Pasta is the perfect comfort food. Whether you are making an Italian pasta recipe, a pasta recipe with chicken or shrimp, or another easy pasta dish, there are many different types of easy to make comfort foods that are sure to please anyone. Tell me what is your favorite pasta dish!
I have always loved the little extras in pasta dishes, really good olive oil, garlic, fresh basil, maybe even some heat from red pepper flakes. A splash of red or white wine, a scrumptious homemade or store-bought tomato sauce or pasta sauce, all go a long way! And don't forget the simple seasonings of salt and pepper to bring the whole of the ingredients together.
Can You Freeze Pasta?
While pasta cooking isn't exactly rocket science, some people, especially those pressed for time need to find ways to save a few minutes when it comes to making dinner. This is especially true for already constructed pasta dishes like casseroles.
Frozen, cooked pasta tends to quickly reheat, ensuring you have some warm and delicious comfort food fast and efficiently.
To freeze and thaw plain pasta:
Store cooked pasta in airtight containers in the freezer for up to 2 weeks. Cool the pasta slightly, drizzle with cooking oil, toss gently, and spoon into the airtight containers.
To defrost frozen pasta place the content of the container into a colander in the sink and run tepid water over it.
To freeze and reheat pre-made pasta dishes:
First, make sure all ingredients in your pasta dish can be frozen. Some foods like lettuce and cucumbers, soft cheeses, mayonnaise, and cream should not be frozen.
Place the premade dish into an airtight container or freezer bag and place it into the freezer, labeled with the date you froze it.
To reheat frozen pasta dishes, remove the casserole dish or airtight container from the freezer, placing it into the fridge for a minimum of 24 hours prior to cooking. Preheat the oven and bake the casserole as per instructions adding extra time if necessary.
Pasta Dishes for Fall
There are so many different pasta dishes that are perfect for the fall months. From Mushroom Ravioli, Baked Roasted Squash, Ricotta and Fusilli, and Roasted Garlic Kale Pesto to a Veggie Pasta.
Also Healthy Sweet Potato Spaghetti Casserole, Creamy Chicken Sausage, Tomato, and Spinach Tortellini Soup and Pumpkin Pasta with Sausage and Apples. There are fall pasta recipes for everyone.
Mushroom Ravioli by Amanda's Cookin'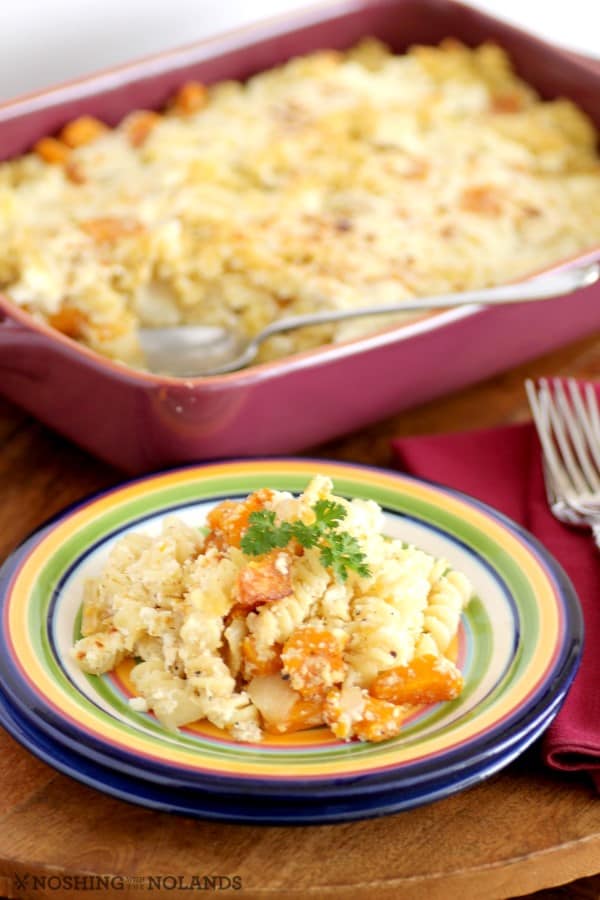 Baked Roasted Squash, Ricotta and Fusilli by Noshing With The Nolands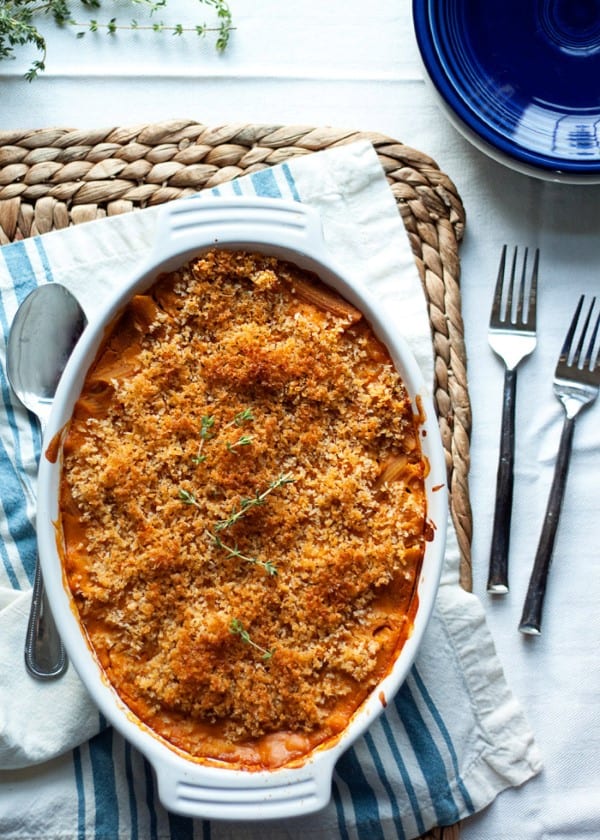 Creamy Butternut Pasta Bake by Kitchen Treaty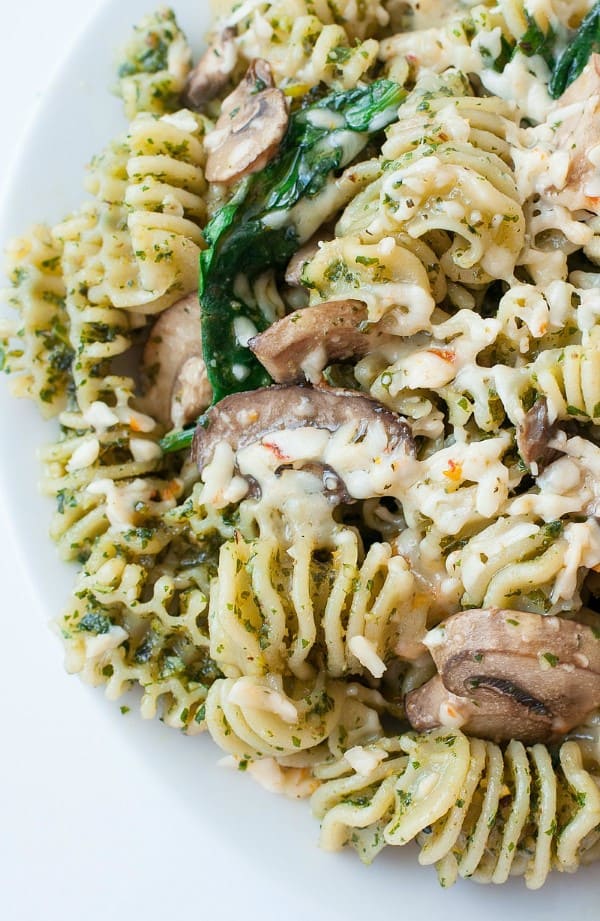 Roasted Garlic Kale Pesto and Veggie Pasta by Peas and Crayons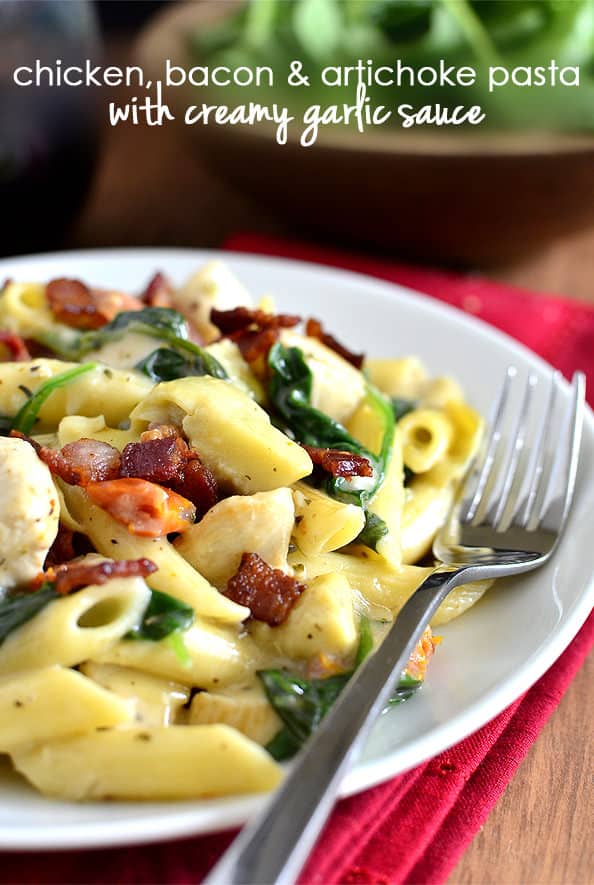 Chicken, Bacon, and Artichoke Pasta with Creamy Garlic Sauce by Iowa Girl Eats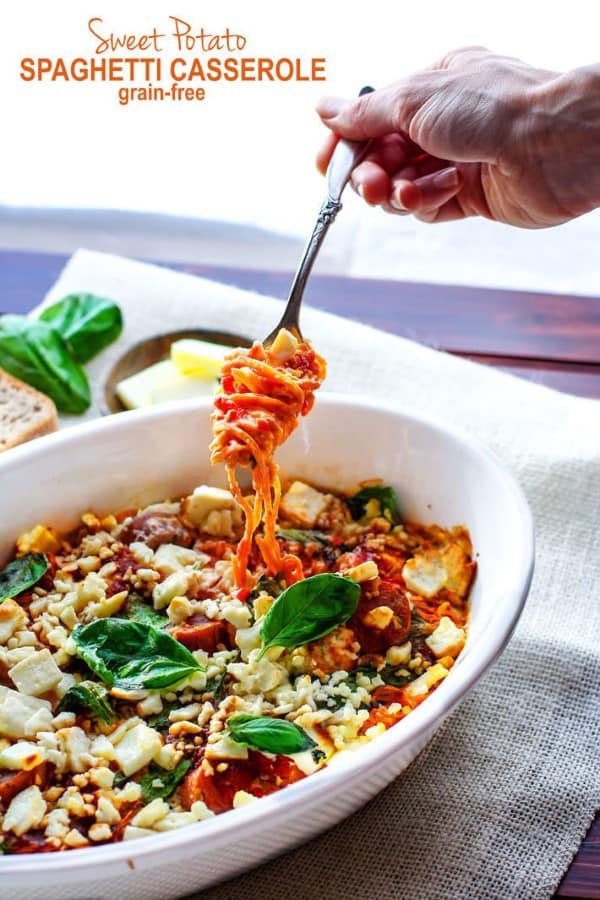 Healthy Sweet Potato Spaghetti Casserole by Cotter Crunch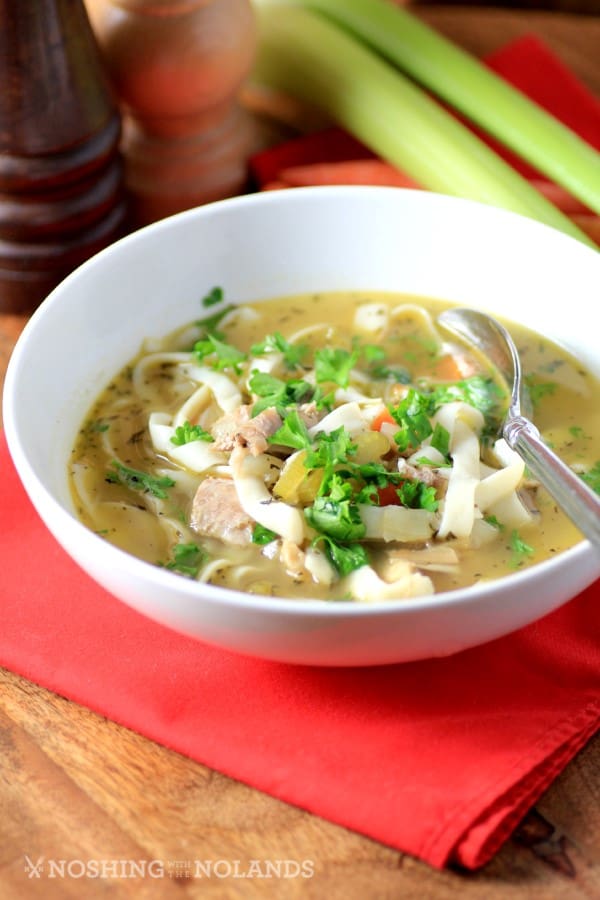 Easy Light Turkey Noodle Soup by Noshing With The Nolands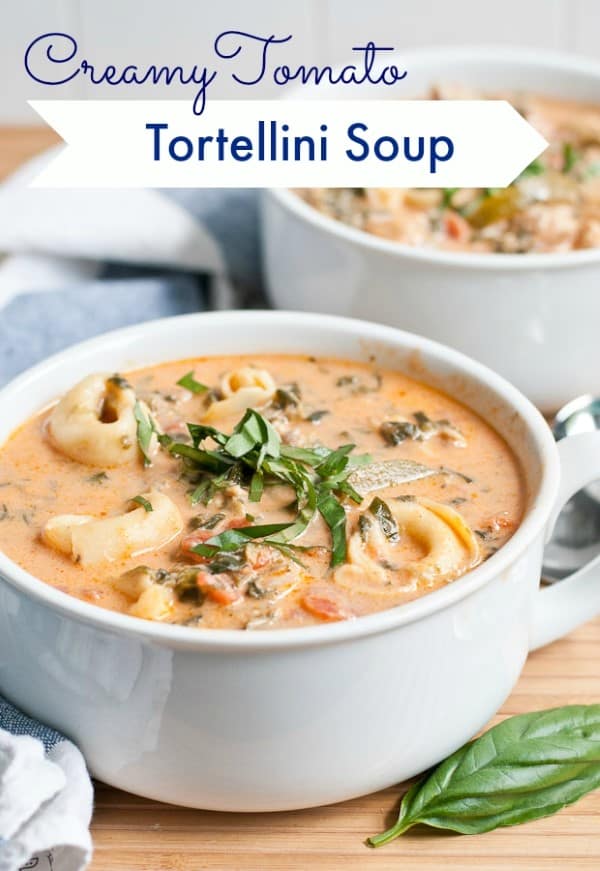 Creamy Chicken Sausage, Tomato, and Spinach Tortellini Soup by NeighborFood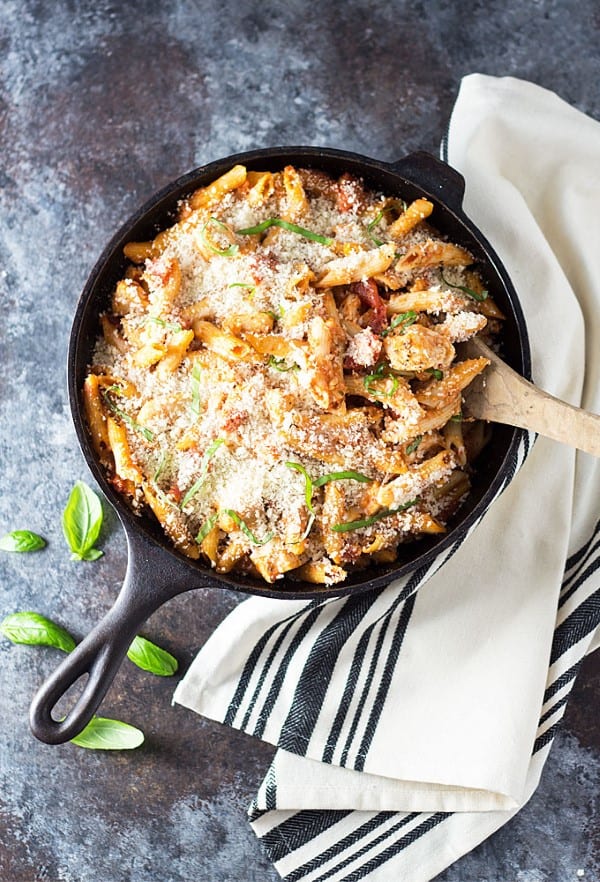 Creamy Chicken Parmesan Casserole by The Blond Cook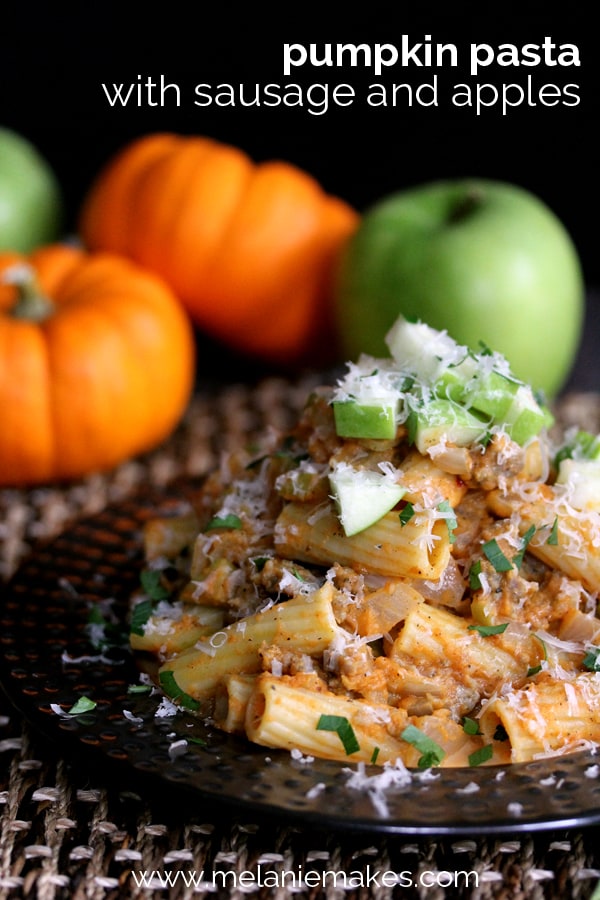 Pumpkin Pasta with Sausage and Apples by Melanie Makes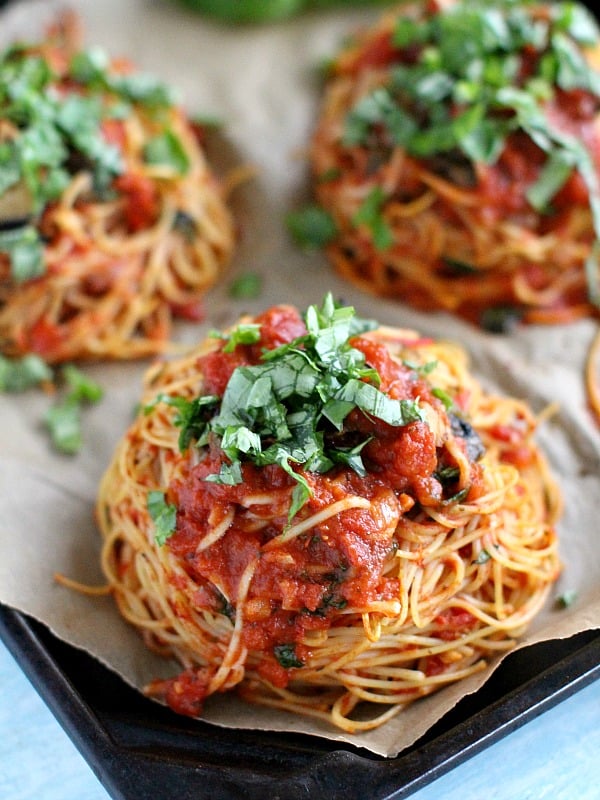 Chicken Mushrooms Spaghetti Nests by Sweet and Savory Meals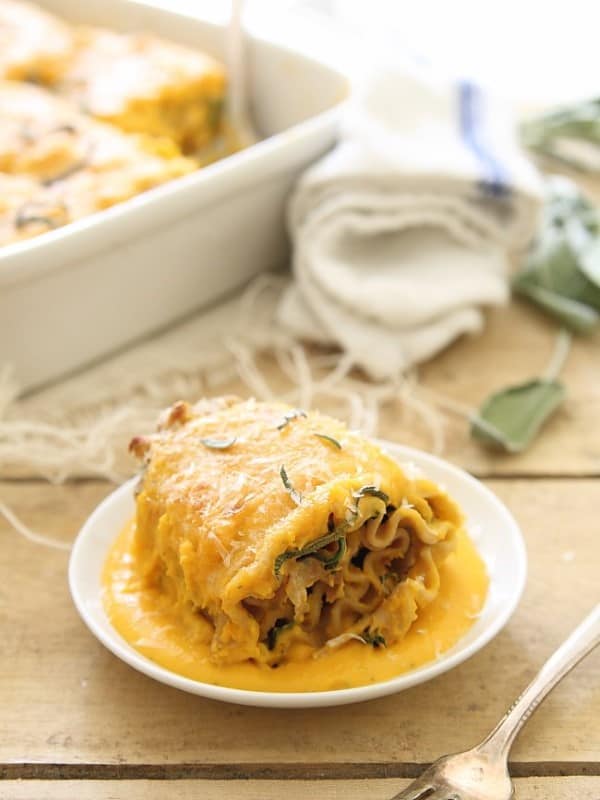 Butternut Squash Lasagna Roll Ups by Running To The Kitchen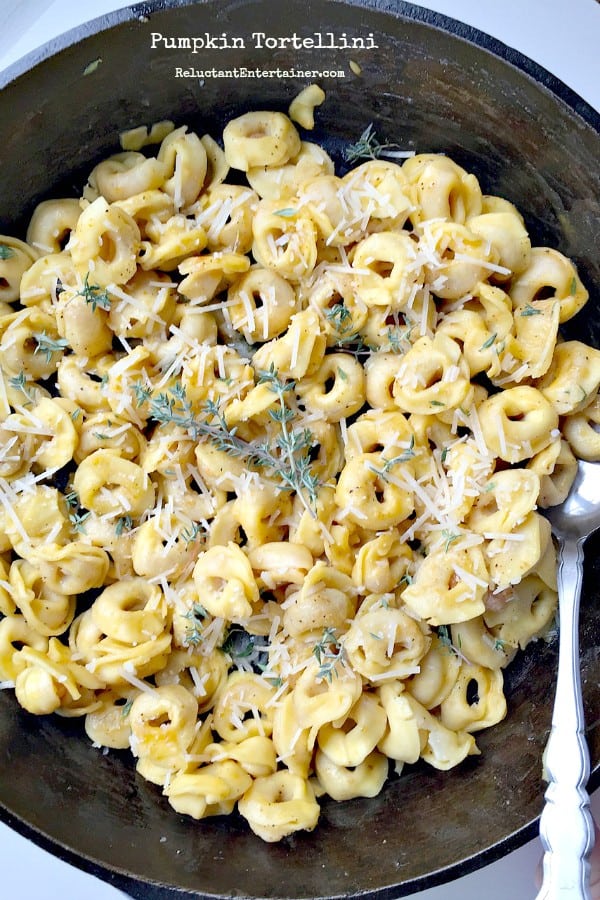 Essence of October with Pumpkin Tortellini by Reluctant Entertainer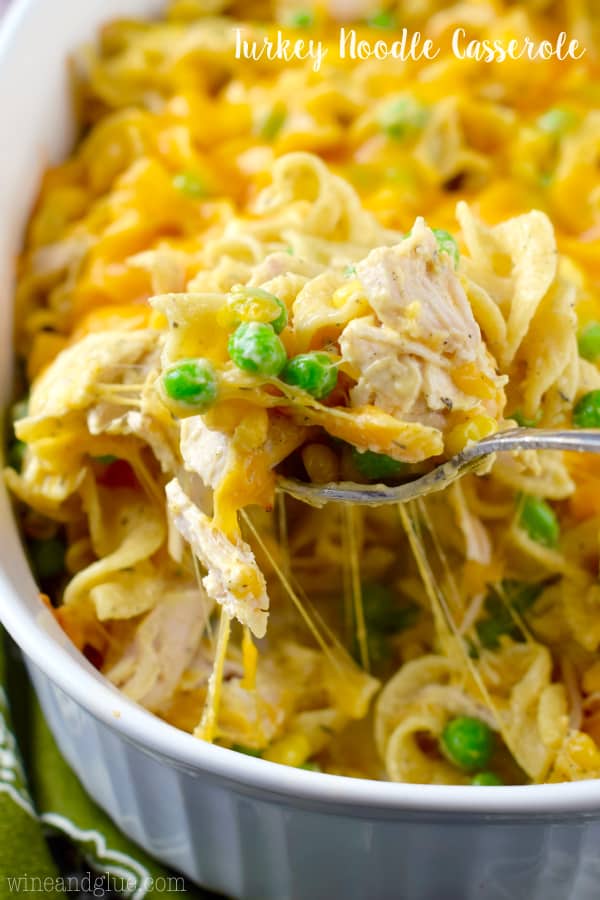 Turkey Noodle Casserole by Wine & Glue
Fettucine Turkey Bolognese by Life is But a Dish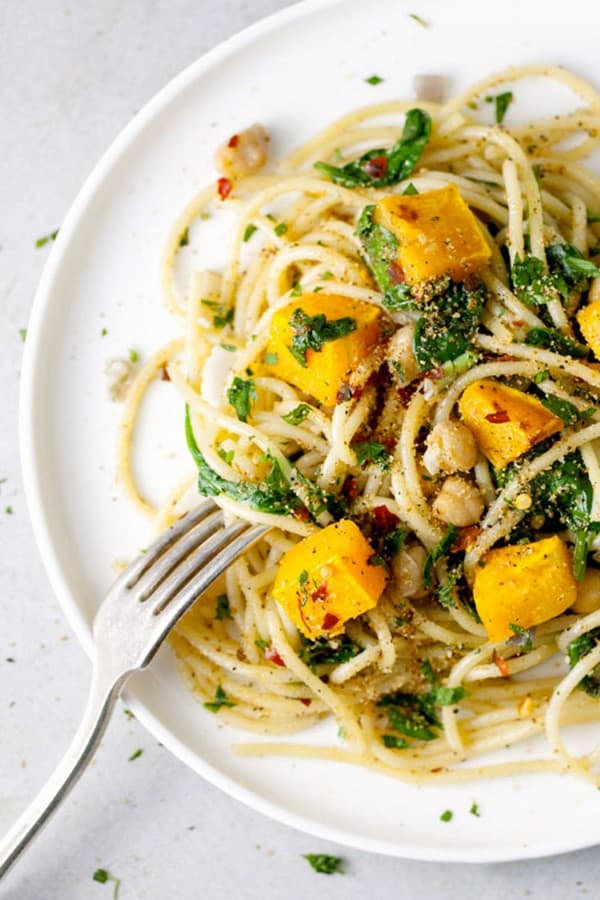 Butternut Squash Pasta with Toasted Breadcrumbs by Natural Girl Modern World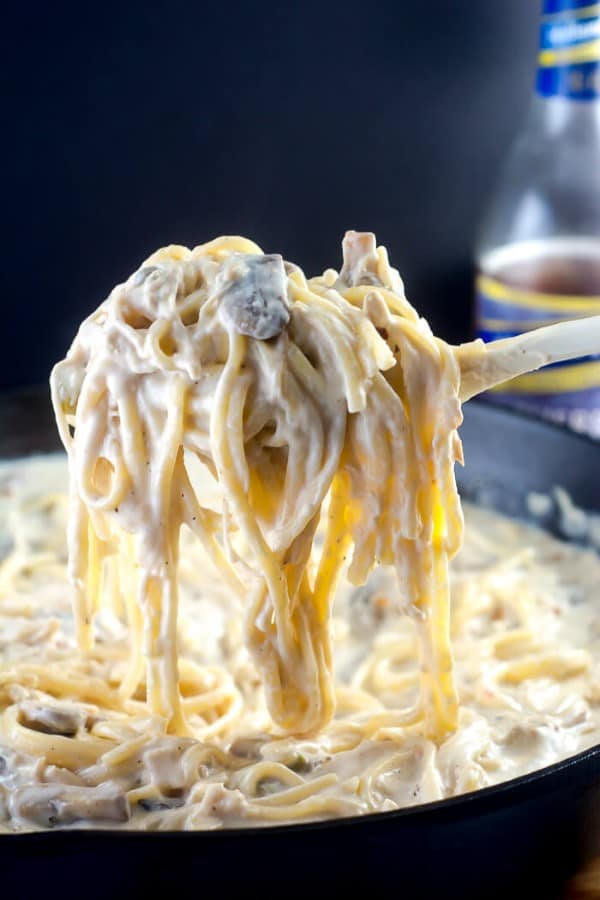 Chicken Tetrazzini with Asiago Cream Sauce by Flavor Mosaic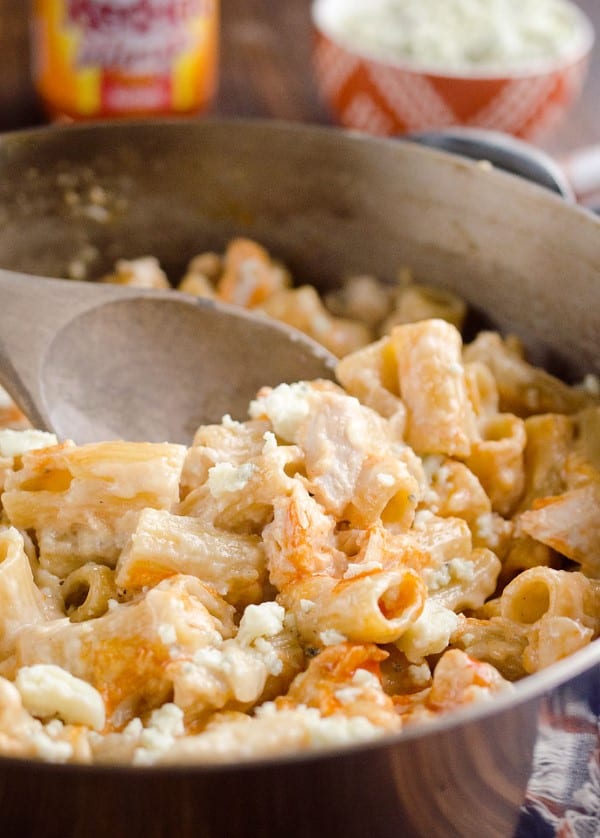 One-Pot Creamy Buffalo Chicken Pasta by The Creative Bite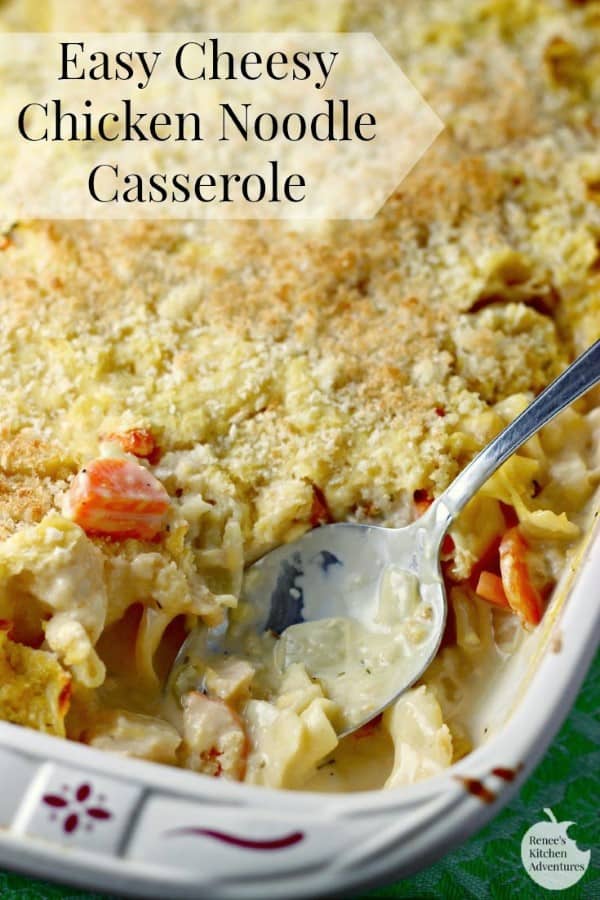 Easy Cheesy Chicken Noodle Casserole by Renee's Kitchen Adventures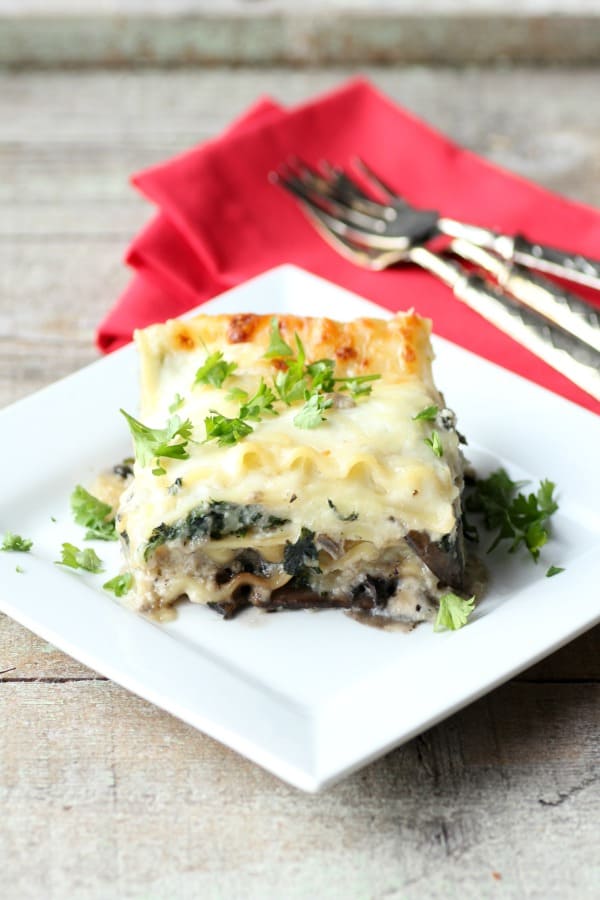 Mushroom, Spinach and Four Cheese Lasagna by Noshing With The Nolands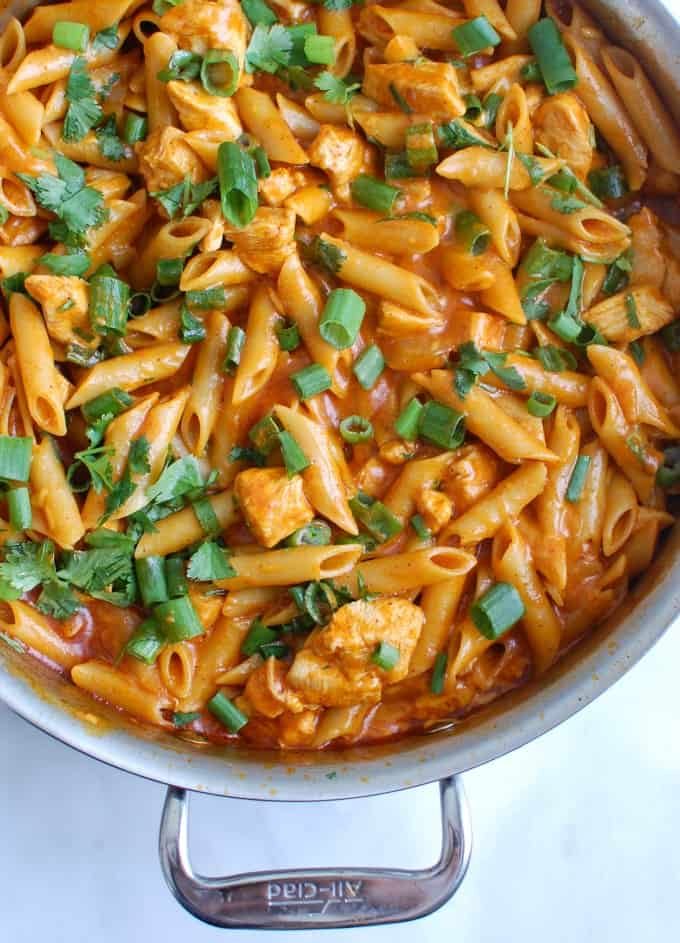 One Pot Chicken Enchilada Pasta by A Cedar Spoon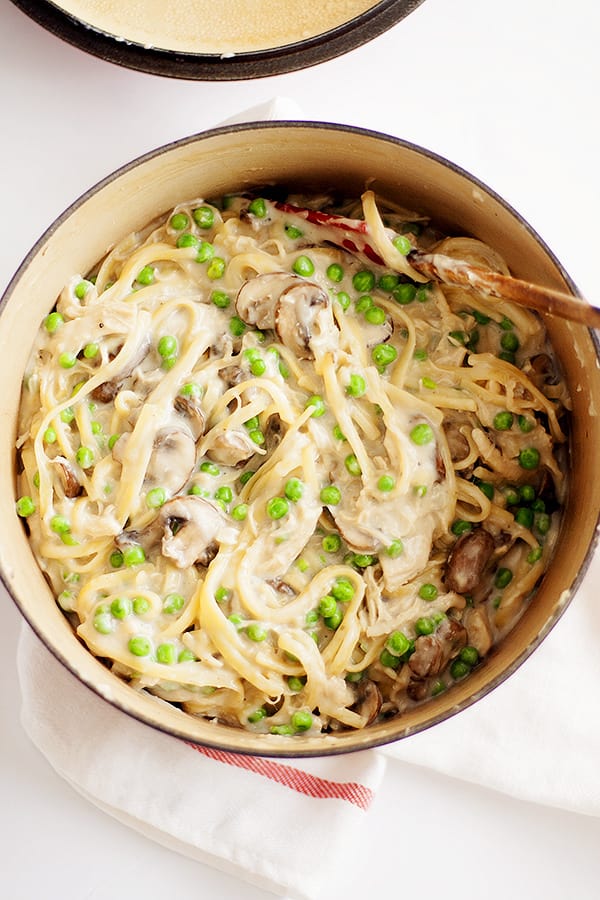 Easy One Pot Chicken Tetrazzini by Heather's French Press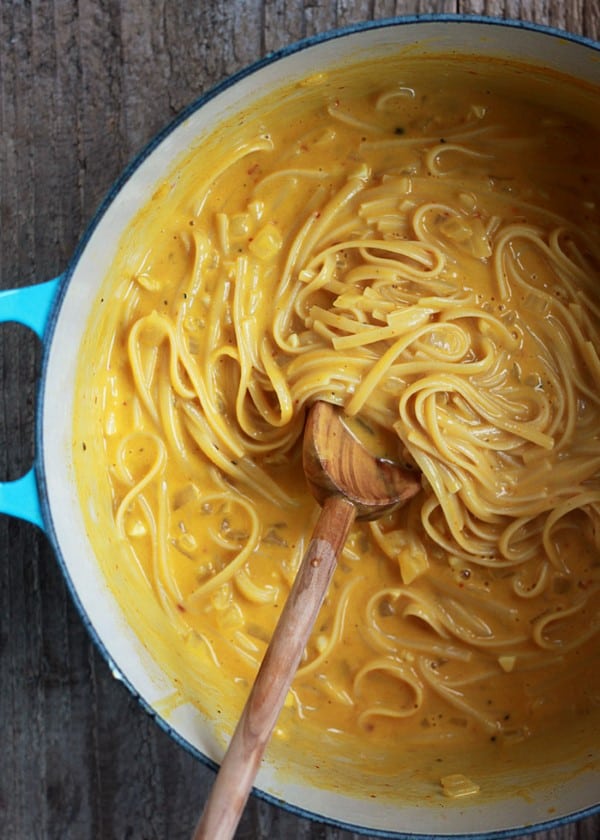 One-Pot Creamy Pumpkin Pasta by Kitchen Treaty
Pasta Dishes for Winter
Creamy sauces, ricotta cheeses, parmesan cheese and pesto pastas all make delicious and easy pasta dishes that are perfect for those cold winter months. Looking for delicious comfort foods? Look no further than healthy and easy pasta recipes to keep you warm and cozy at meal times this winter.
From Slow Cooker Lasagna Soup, Bacon Cheeseburger Pasta and Baked Spaghetti Pie to Bacon Crusted Beer Mac and Cheese. Then try Easy Cheesy Ravioli Lasagna and Pizza Pasta Bake. There are several comforting pasta dishes sure to warm you up after a long cold day.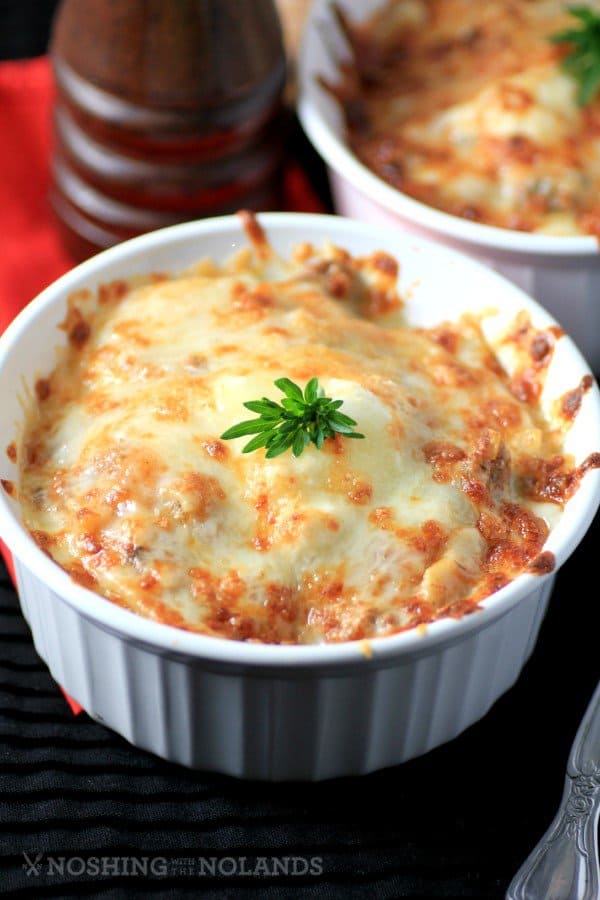 Slow Cooker Lasagna Soup by Noshing With The Nolands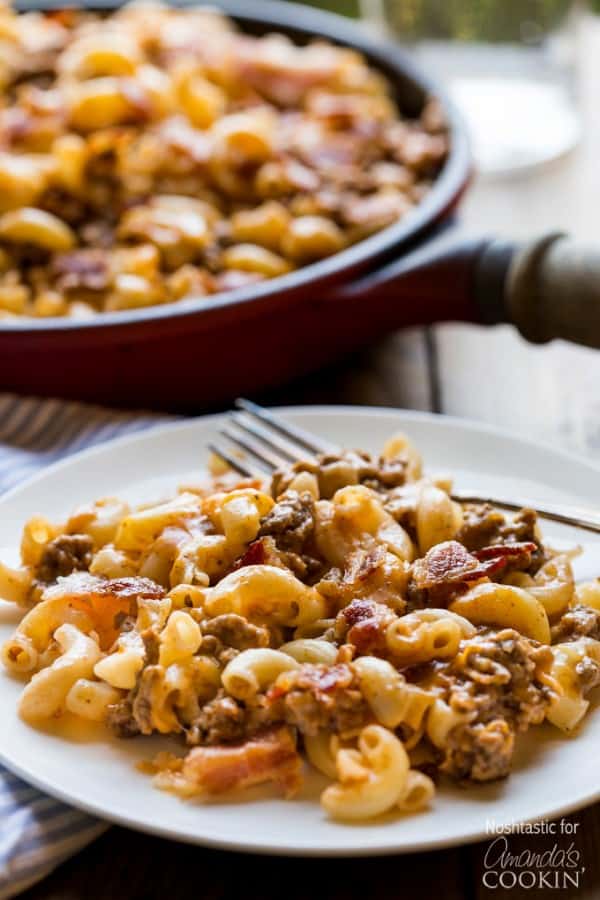 Bacon Cheeseburger Pasta by Amanda's Cookin'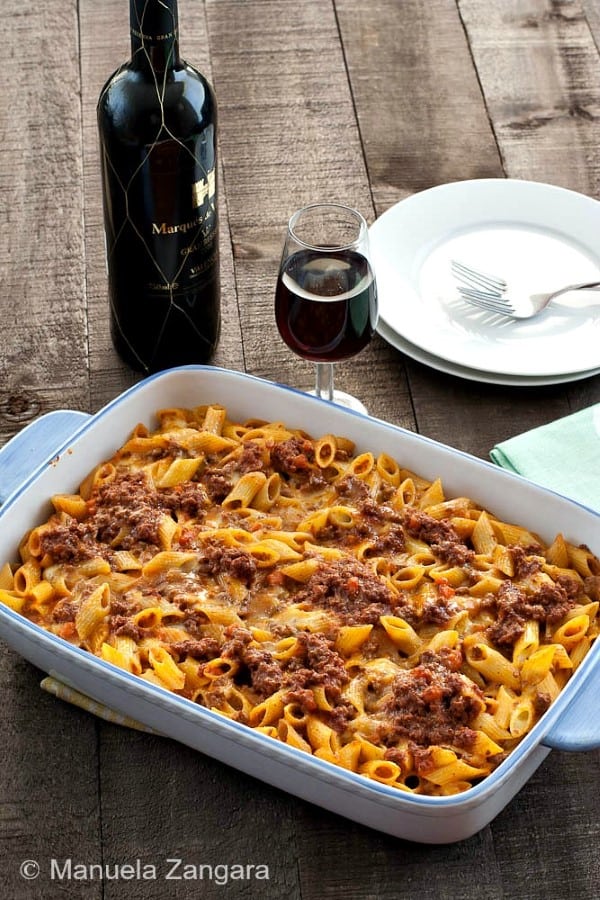 Pasta Bake – Pasta al Forno by Manu's Menu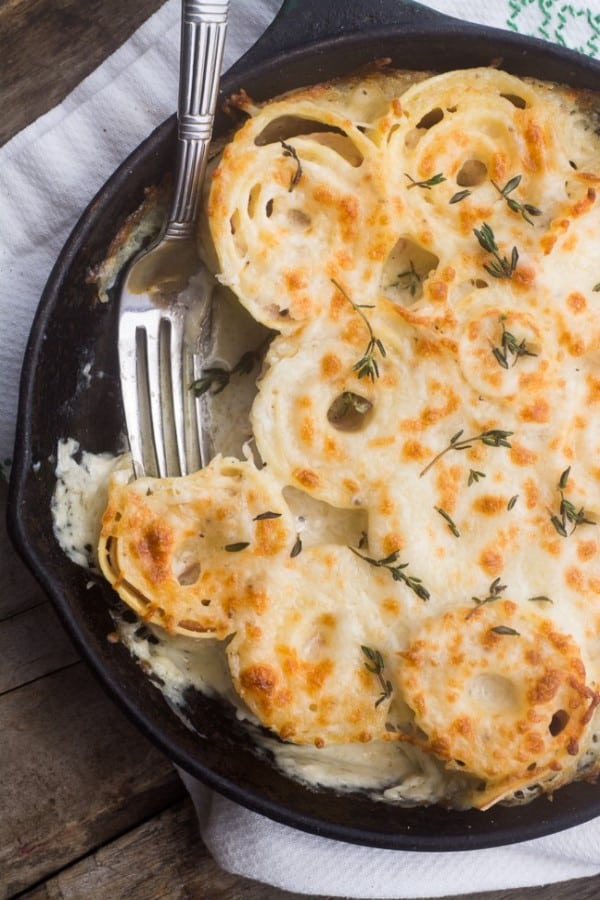 Ham and Swiss Pasta Roll Up Gratin by The View from Great Island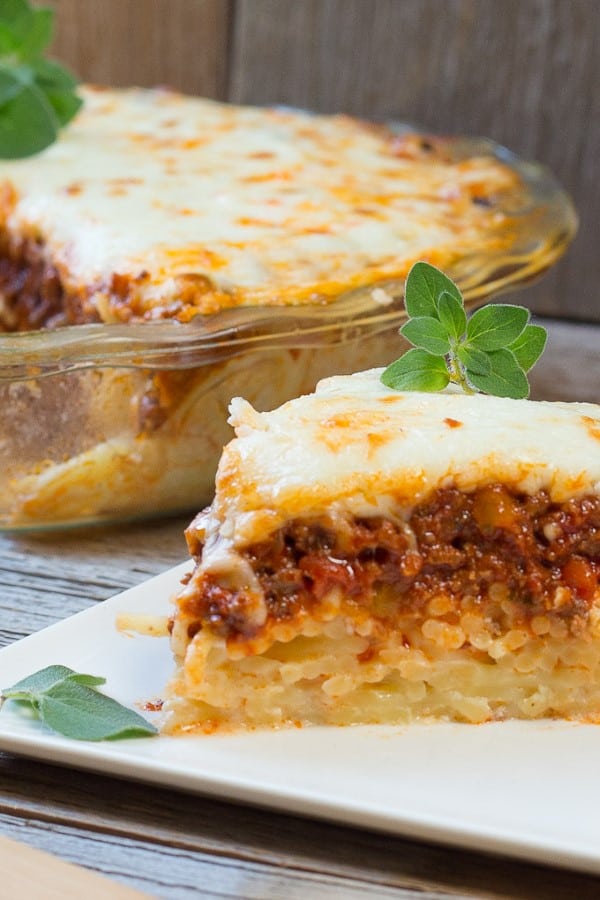 Baked Spaghetti Pie by Art and the Kitchen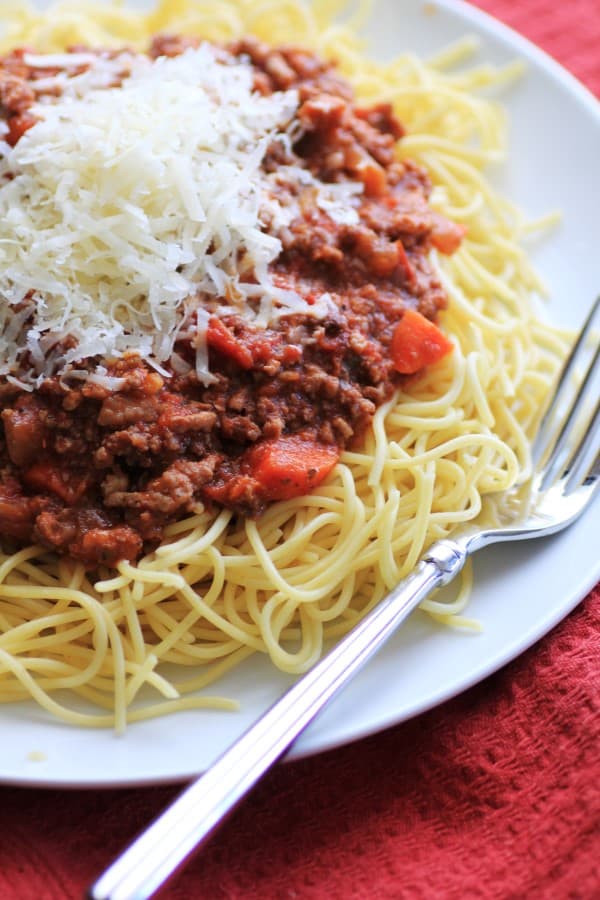 Slow Cooker Spaghetti Bolognese by Noshing With The Nolands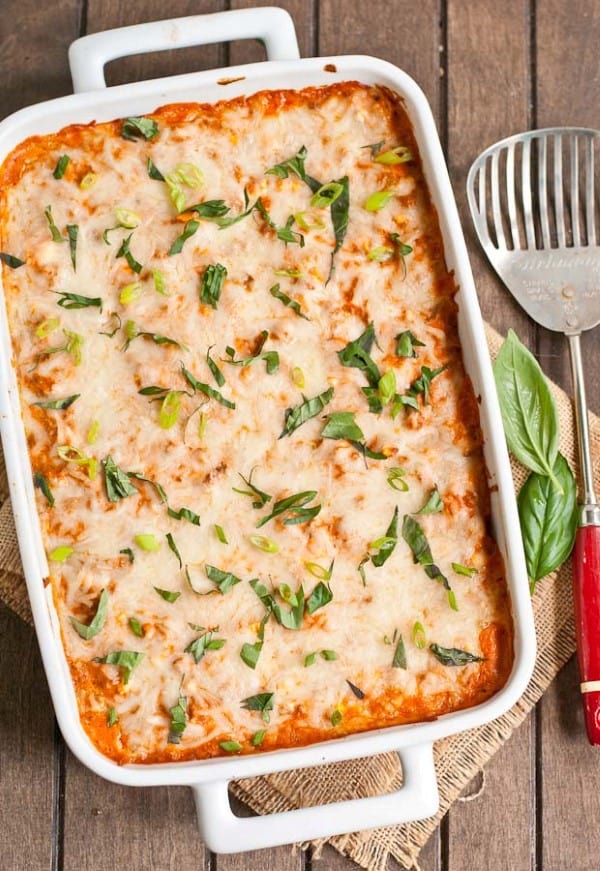 Cheesy Ground Beef Company Casserole by NeighborFood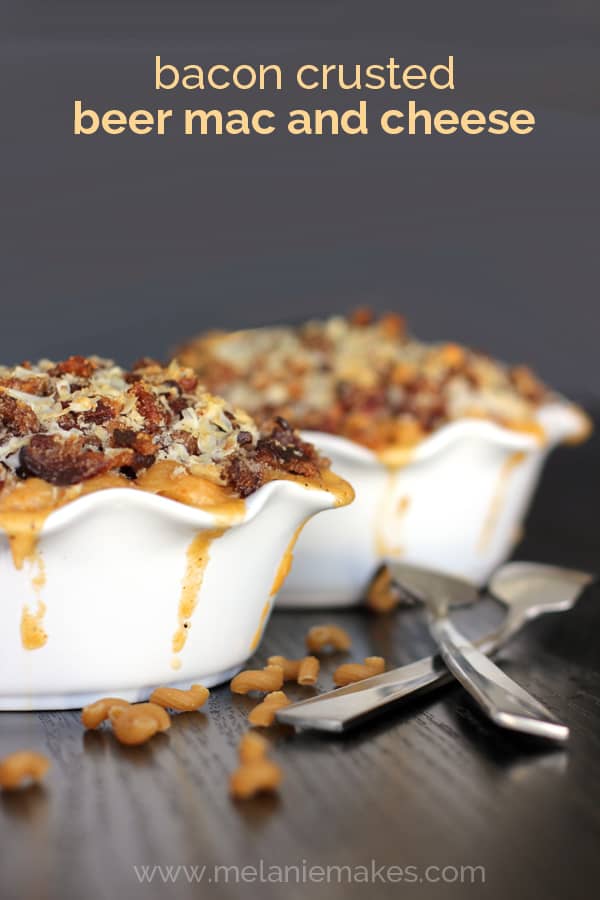 Bacon Crusted Beer Mac and Cheese by Melanie Makes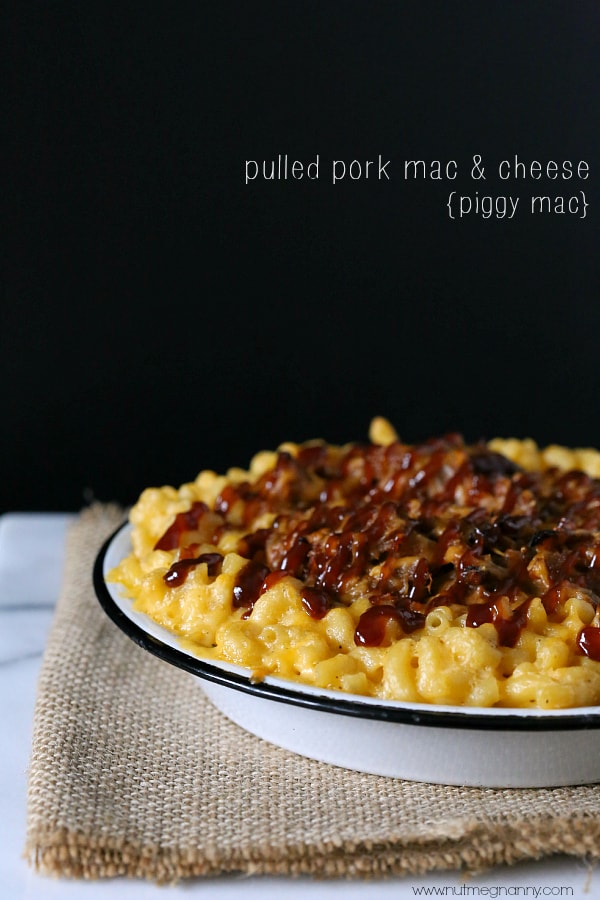 Pulled Pork Mac and Cheese by Nutmeg Nanny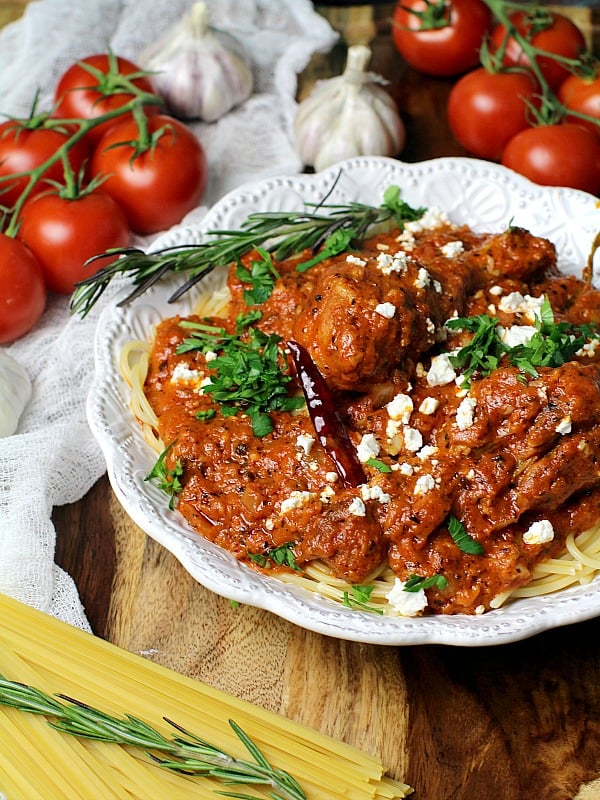 Ragu Sauce Chicken Pasta Recipe by Peas and Peonies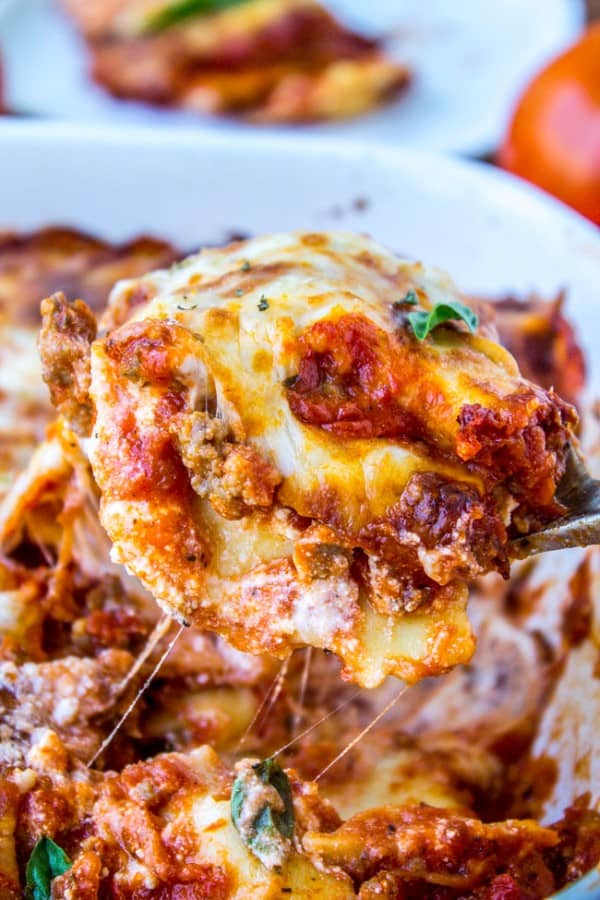 Easy Cheesy Ravioli Lasagna by The Food Charlatan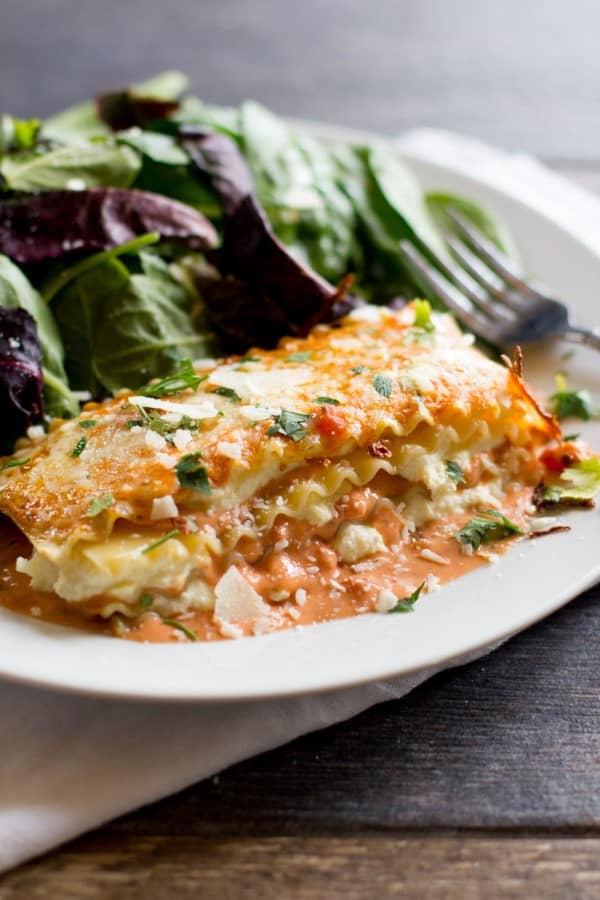 Lasagna Rosa by Back to Her Roots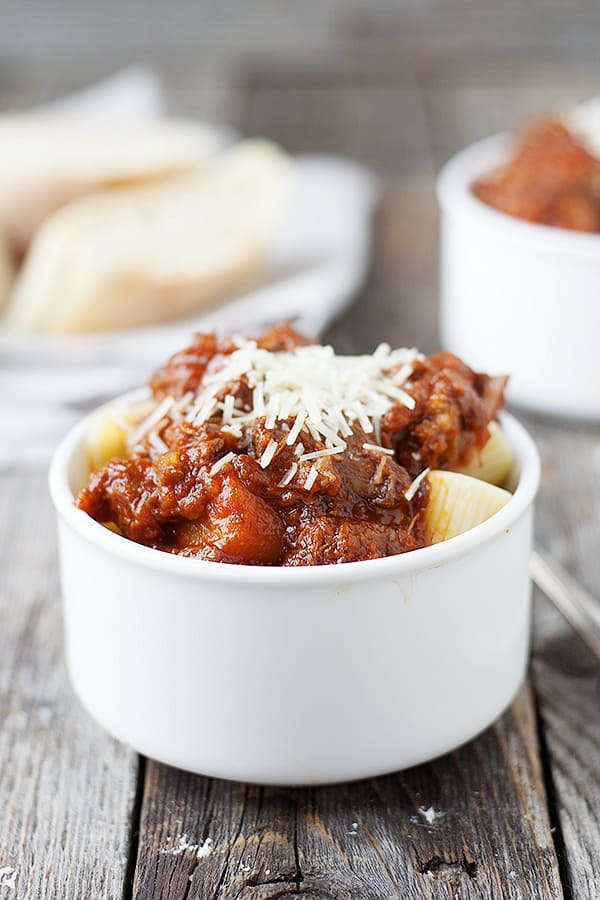 Pot Roast Ragu by Well Floured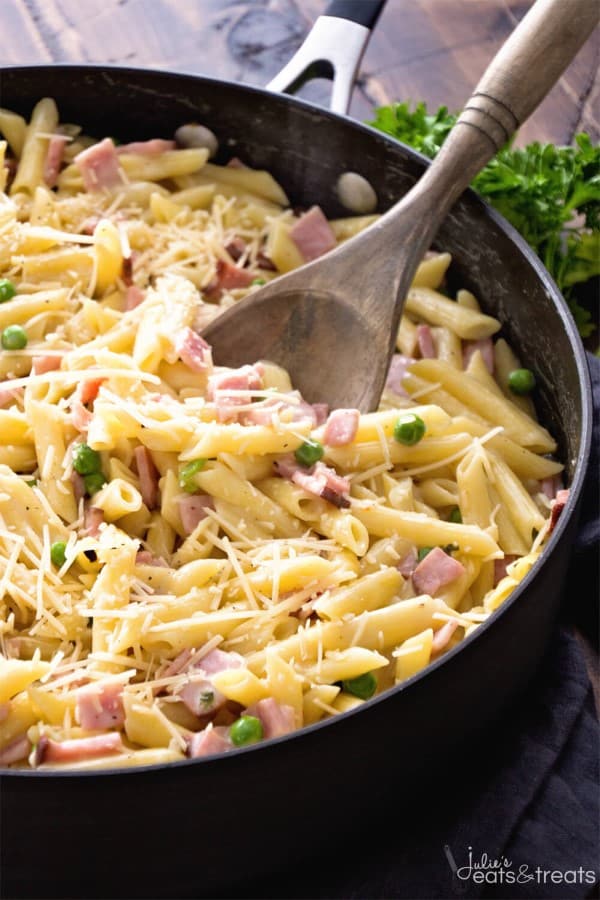 One Pot Ham & Penne Skillet Recipe by Julie's Eats and Treats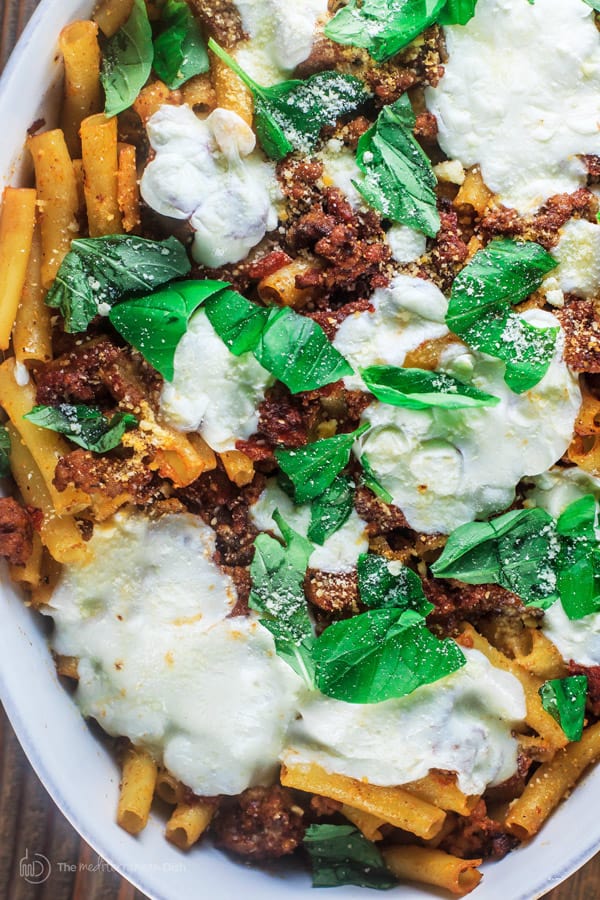 Easy Baked Ziti with Italian Sausage and Fresh Mozzarella by The Mediterranean Dish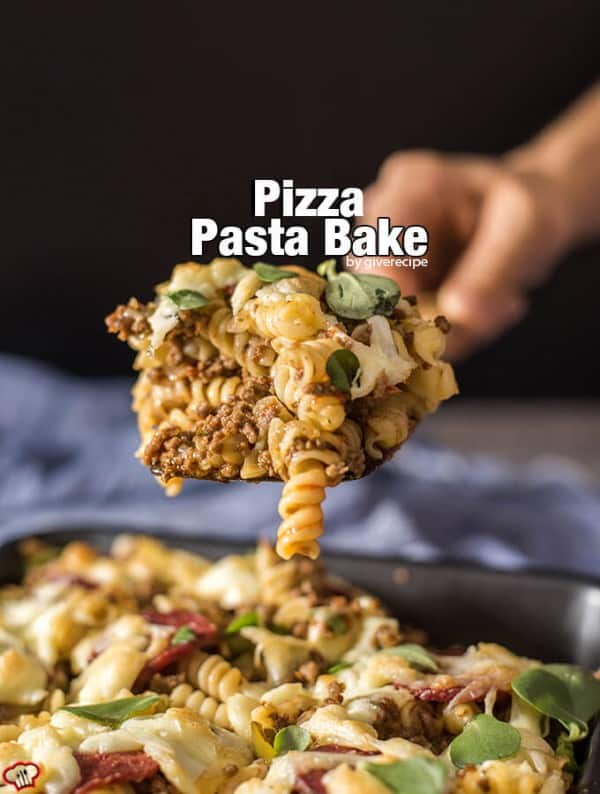 Pizza Pasta Bake by Give Recipe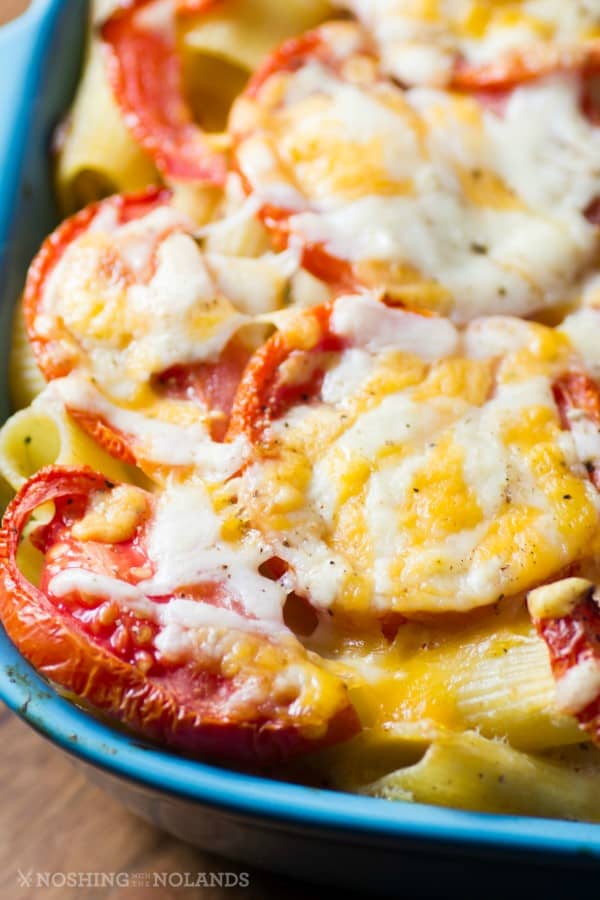 Best Tuna Melt Casserole by Noshing With The Nolands