I am very blessed to be able to review another product from KitchenAid. This time it is the amazing Multi Cooker by KitchenAid and with this gorgeous appliance I made Slow Cooker Lasagna Soup that my family just adored. Nothing like a piping hot bowl of cheesy flavourful goodness on a chilly night to make you feel comforted and warm.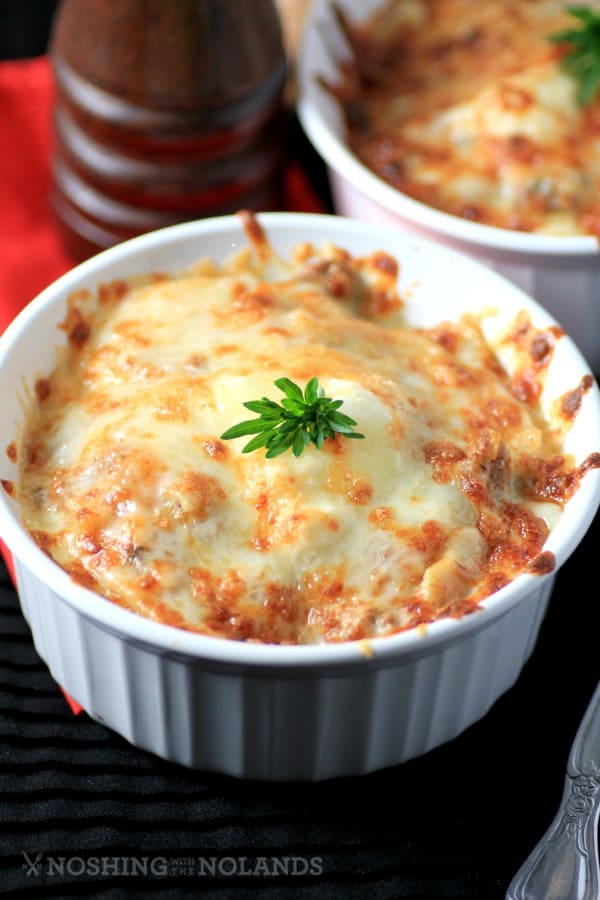 This soup was so easy to make in this fantastic multi functional machine. The programming is a breeze for 10 different cooking methods, which shows the ultimate of versatility. Out the door goes all your other appliances, as this one does it all.
With over 10 settings for risotto, rice, sear, sauté, simmer, soup, yogurt , boil/steam, slow cook high and low, and keep warm (up to 24 hours), you can go from morning to night making delicious recipes. So that is exactly just what I did!! The multi cooker has percise temperature settings from 110-450F to cook everything you need!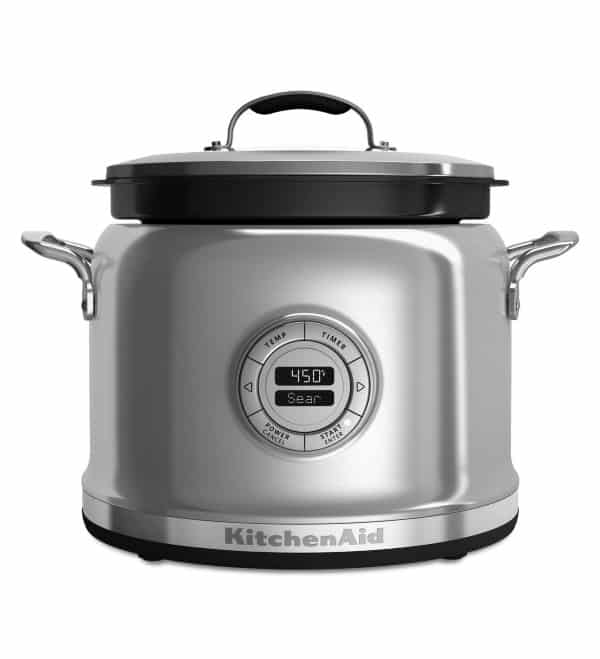 This very handsome machine has sat on my counter and has been in continuous use. The digital displays explains everything you will need to know. I have used it to steam multiple veggies leaving you lots of cook top space for other dishes, plus your veggies are cooked to perfection without you even having to do a thing. I have cooked rice, white, balsamic, brown and wild in the multi cooker and it has settings to give you a perfectly fluffy rice for all of them!!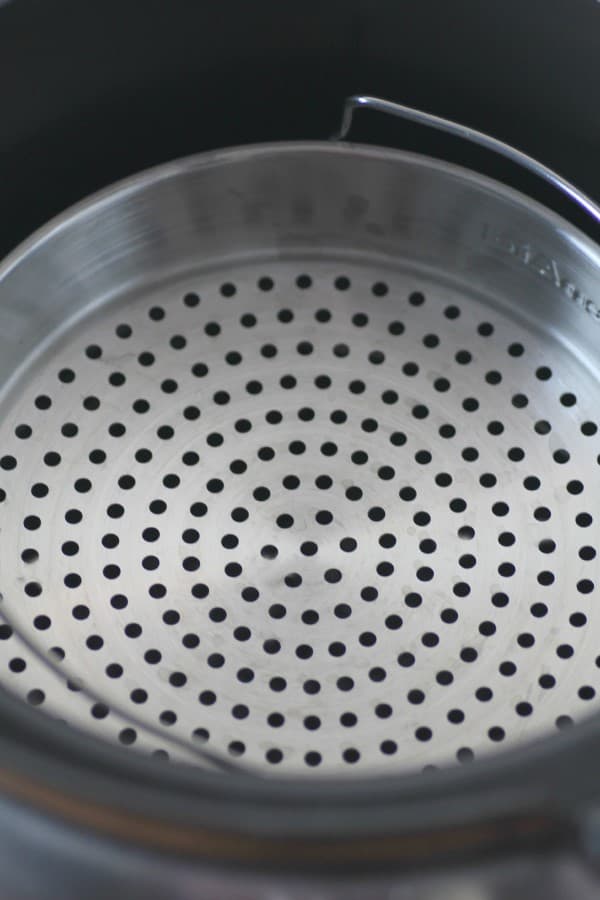 The basket isn't large but just the right size for an ample helping of veggies for a family of four. I have even steamed two different veggies like carrots and broccoli at the same time and they both turned out fabulous..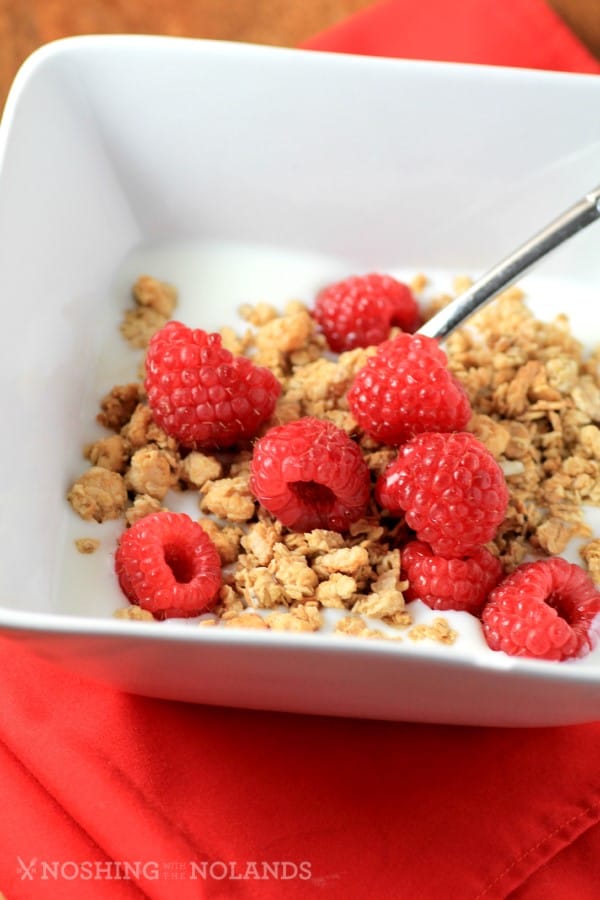 Besides the veggie I have made breakfast a couple of times. The machine is a yogurt maker, I have never made homemade yogurt before and it was easy and delicious. The outcome had my whole family eating healthy creamy yogurt with granola and fresh berries.
The other dish I made was a steel cut oatmeal, sorry no photo. Because the machine has a saute setting, I could easily saute my apples and then continue on to make my oatmeal. I found both of these recipes for the yogurt and oatmeal from their handy KitchenAid Multi Cooker Recipes.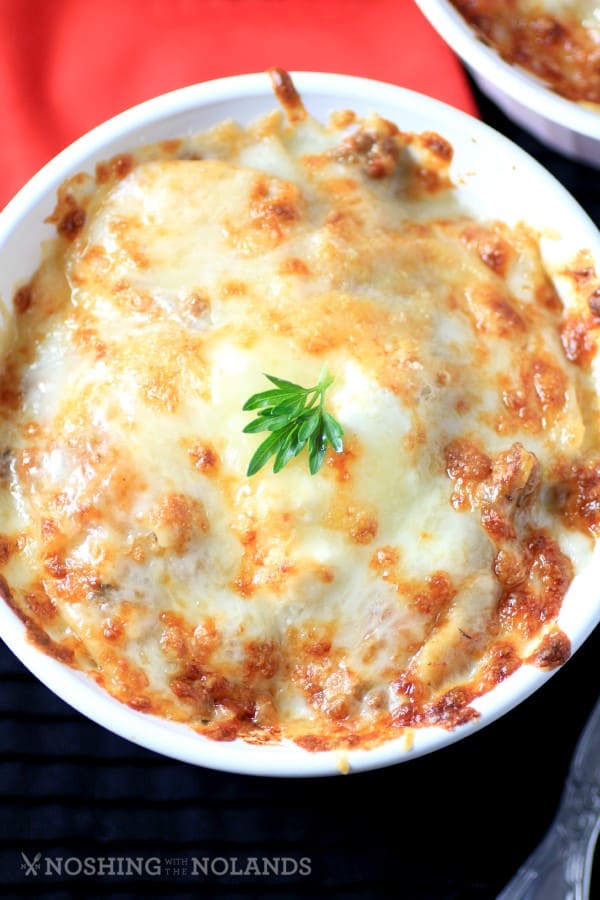 For a soup in the multi cooker they have a simmer setting. The slow cooker setting is a bit too low for a soup. If you have meat in your soup though there is a sear setting, so no need to dirty another pan, this is the best setting ever. For the soup I made here, I can brown my ground beef, onions and garlic and then continue on adding ingredients. What could be easier?!!
I am so thrilled with owning this machine and can't wait to try more and more recipes. Stay tuned as you will be seeing this great machine in use, again and again!!
For other scrumptious recipes and tips follow KitchenAid Canada on Facebook, Pinterest and Twitter.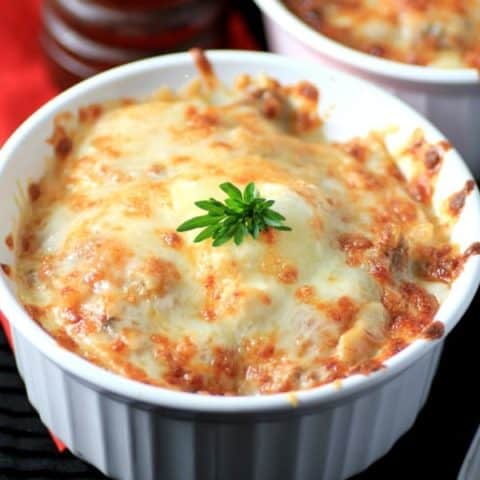 Slow Cooker Lasagna Soup
Yield: 6-8 servings
Prep Time: 15 minutes
Cook Time: 6 hours 15 minutes
Total Time: 6 hours 30 minutes
A fantastic and delicious lasagna soup made easy in KitchenAid's multi cooker.
Ingredients
1 lb. ground beef
1 medium onion, diced
4 tsp. of garlic, finely chopped
1-12 oz. can crushed tomatoes, undrained
20 oz. jar of your favorite tomato sauce
1-32 oz. carton beef broth
2 tsp. dried basil
1 tsp. each dried thyme and oregano
Salt and pepper to taste
10 lasagna noodles
10 oz. fresh spinach
1 Tbsp. ricotta per dish, optional
Mozzarella cheese, grated
Parmesan cheese, grated
Instructions
In the multi cooker with the setting on sear add the ground beef and onion and brown and cook the onion until translucent.
Add the garlic and cook for 2 min. Add the tomatoes, tomato sauce, broth, herbs, and salt and pepper to taste. Change the setting to simmer, cover and cook for 5-6 hours.
With about 30 min. left to cook add the lasagna noodles broken up. With 5 min. left add the spinach. Serve in individual bowls topped with a tbsp. of ricotta for each bowl followed by mozzarella and parmesan cheese. Broil until the topping is golden brown and serve.