MWM Baked Little Potato Casserole
Monday, Monday, the start to a new week and today for Mouth Watering Mondays we have for you, MWM Baked Little Potato Casserole. This recipe has been hugely popular on Noshing With The Nolands and we have made it a few times now for ourselves and for company, with great success!! What is not to love about this casserole? It is easy, cheesy and has all the wonderul comfort from potatoes. This would go magnificently with ham for your Easter dinner or for dinner any night of the week.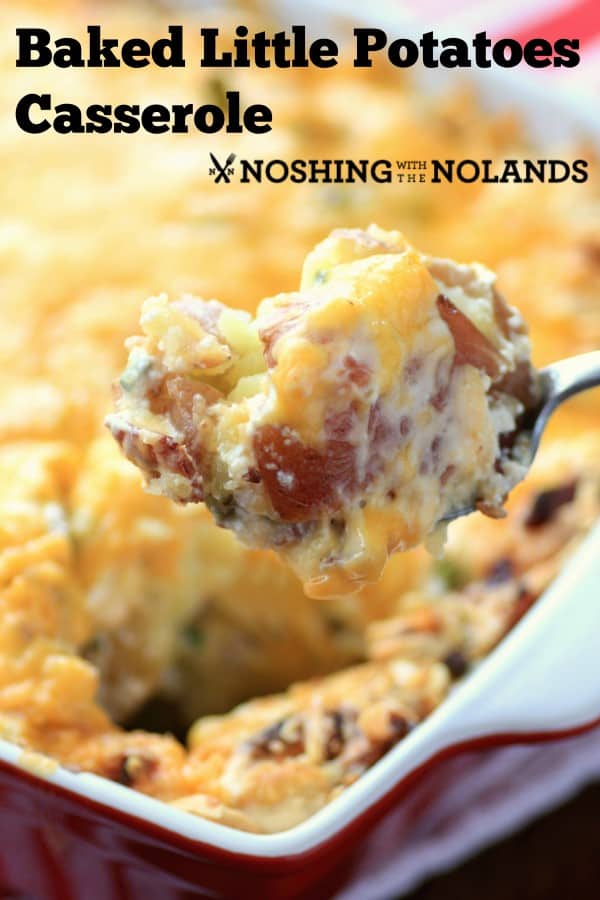 It is time saving using Creamer potatoes from The Little Potato Company, we almost exclusively use these potatoes now for all of our dishes. I love that they are pre-washed and so easy to work with. I have countless recipes on our site now using them, like these delicious dishes, Corned Beef and Cabbage Soup, Spicy Wrapped Little Potatoes or Tex-Mex Little Potato Bake, just to name a few.
This casserole is cheesy and delicious and lightened up slightly with low fat cheese and light sour cream, with not losing an flavor only calories!!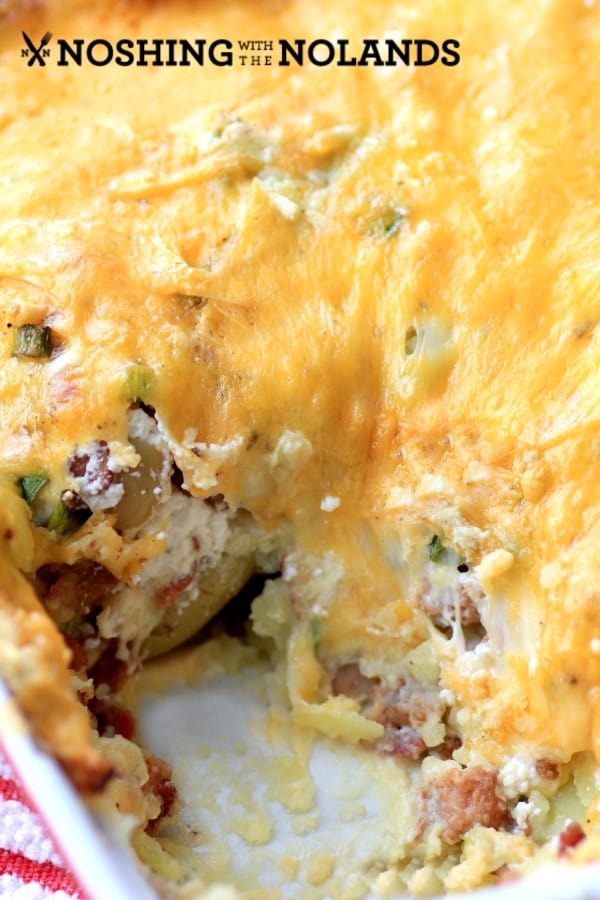 You know you want to dive into this one, come over to the original for the full post and RECIPE!!