It is Monday again, seems like that always happens very quickly!! Back to school is almost upon us in this neck of the woods and you all need some quick easy fixes. Pulling out the crockpot is a great help for a busy life!! This post first appeared over at Real Housemoms where also I'm a contributor. I then did a little teaser here for you but today I want to share the entire recipe for Mouth Watering Mondays, MWM – Crockpot Honey Sriracha Chicken. This is an easy recipe of course being done in the crockpot but it is also a delicious one. The sweet heat comes shining through making this recipe a winner with everyone in the family!!
Don't you just love taking a simple cut of chicken and a delightful sauce like this one and in 5-6 hours you have dinner!! Throw the rice in your rice cooker and nothing could be simpler!! Steam up some already prepped Asian veggies from the grocery store and you have a feast on your hands!!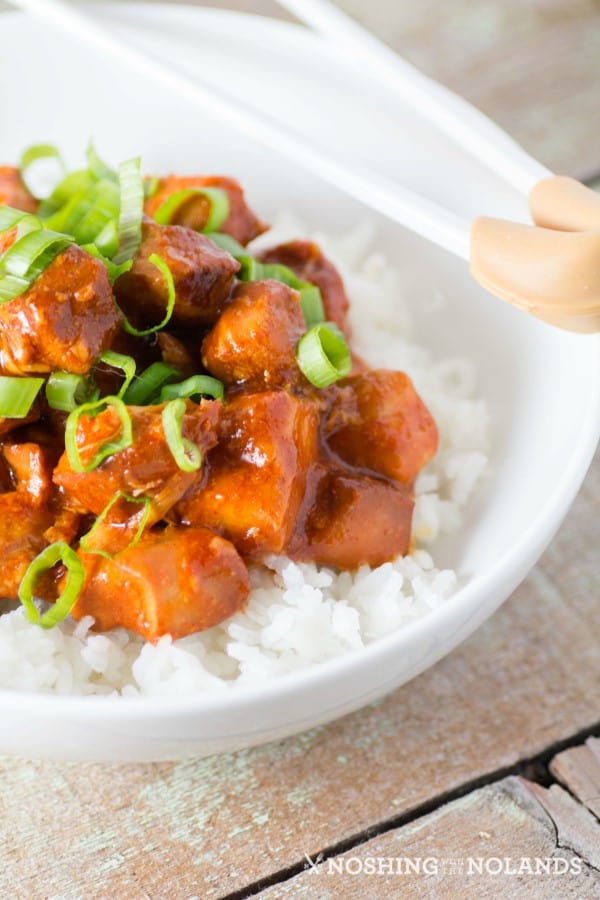 Do you already enjoy Sriracha sauce or never heard of it? It is a spicy Asian sauce that is fantastic with so many Thai and Vietnamese meals. Sriracha adds a lovely spice and flavor. In this recipe in particular it is toned down by the honey so to not be too spicy. The heat also does mellow with cooking so don't make it too sweet. I think then everyone in the family can then enjoy this dinner.
The Recipe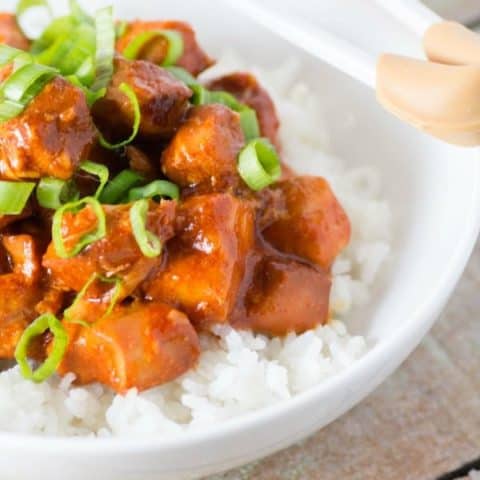 MWM - Crockpot Honey Sriracha Chicken
Yield: 4 servings
Prep Time: 15 minutes
Cook Time: 6 hours
Total Time: 6 hours 15 minutes
An easy Asian influenced tangy sweet Crock Pot chicken made with delicious honey sririacha.
Ingredients
4 skinless boneless chicken breasts, diced
1/4 cup Sriracha
1/3 cup honey (more or less to how sweet/hot you would like it)
2 Tbsp. low sodium soy sauce
2 tsp. garlic, minced
2 tsp. ginger, minced
Sauce
2 Tbsp. conrstarch
2 Tbsp. water
Garnish
Green onions, chopped
Instructions
Place all the ingredients except for the cornstarch and water into a slow cooker and stir well to mix and coat the chicken. Cook on low 5-6 hours or until chicken is tender and cooked through.
Whisk the cornstarch and water together and add to the sauce, stirring well. Cook on high for 15 min. until thickened. Serve over rice with green onions accompanied by fresh steamed vegetables.
Cook some up today and enjoy the tangy flavors that this dish has to offer. It couldn't be simpler being done in the crock pot.