I was searching around the web for some cool float ideas when I came across this Hoboken Ice Cream Float. I thought it was a cool combination of flavors and something new to try. It combines pineapple and chocolate together, therefore, sounding delicious to me!! Well, chocolate anything sounds delicious to me!!
The original recipe asks for pineapple syrup and sparkling soda. You could make a simple syrup infused with pineapple but I thought even easier would be to use a pineapple soda. I have seen these around lots, so that was easy to grab. Chocolate syrup, chocolate ice cream, and whipped cream are the rest of the ingredients you need to round up and you are onto a new flavor explosion for an ice cream sensation!!
Hoboken is in New Jersey on the Hudson River and is the founding place of the ice cream cone. Arguably the ice cream cone was also introduced early on at the St. Louis World's Fair. Either way, it is Hoboken that gets the ownership of this float entirely and clearly this area had a love for its frozen treats.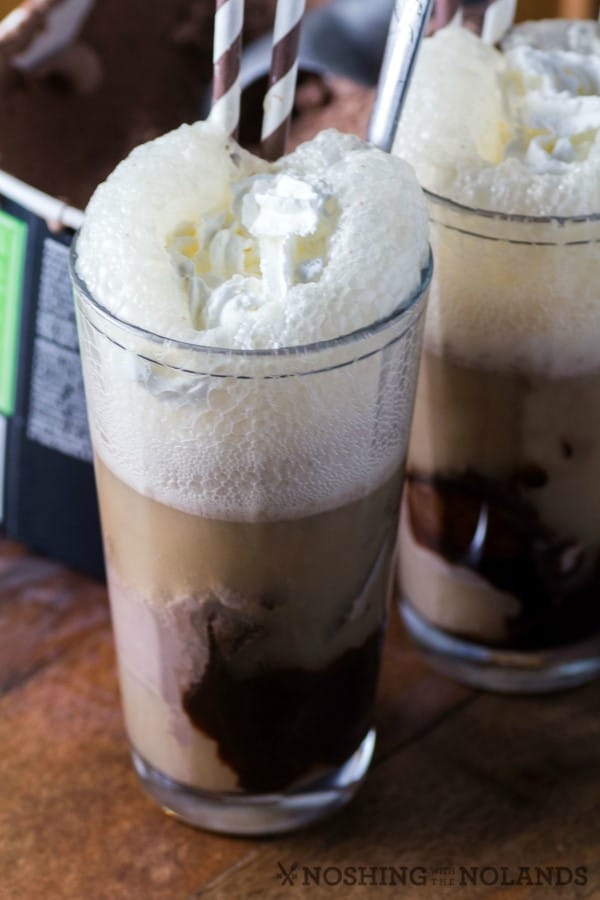 A float is so nostalgic, something that your kids won't experience normally in restaurants or "soda shops" now. Anytime I serve a float people are like "wow" that is so good. It can be served as a special treat in the afternoon or as dessert at night. Bring back a little history with this great dessert that young and old will love!!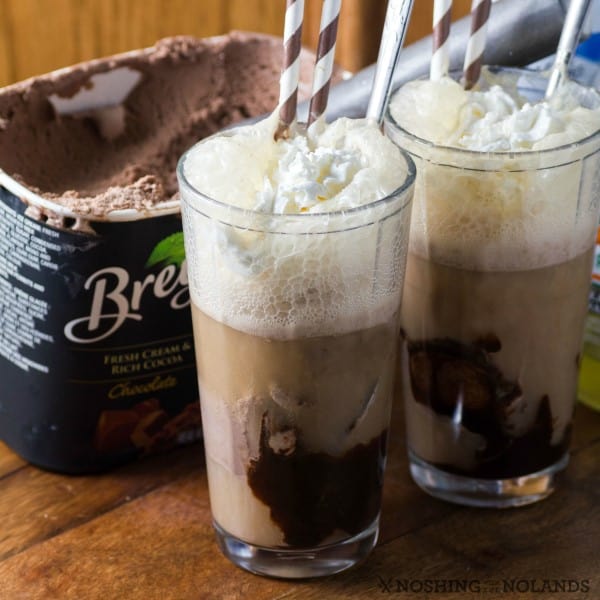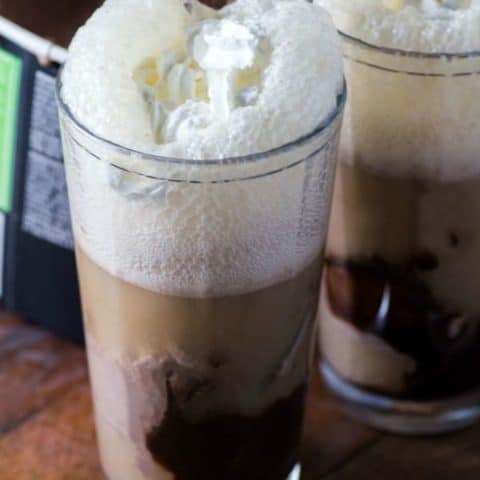 Hoboken Ice Cream Float
Yield: 1 float
Prep Time: 5 minutes
Total Time: 5 minutes
A unique combination of pineapple and chocolate make this float a blast of a treat!!
Ingredients
Chocolate ice cream
Pineapple soda
Chocolate syrup
Whipped Cream
Instructions
Add two dollops of chocolate syrup into a large glass. Add two scoops of chocolate ice cream. Slowly pour in pineapple soda and top with whipped cream. Serve immediately with a long straw and spoon.