Easy Apple Cinnamon Pie Bars
Apples are an easy transitional fruit to bring you into thinking of fall. Easy Apple Cinnamon Pie Bars give you the comfort of a fall dessert and the ease of a late summer quick fix. Our daughter loves the tastes of fall consquently it is her favorite time of year. Cinnamon and apples go perfectly together and evoke fond memories of childhood for many of us.
I love making bars, they are so simple and so many people love them as opposed to cookies. They aren't big enough so that you feel like you are indulging in a whole slice of pie but they give you just the right amount to fix that sweet tooth. They are also infinitely easier than making apple pie.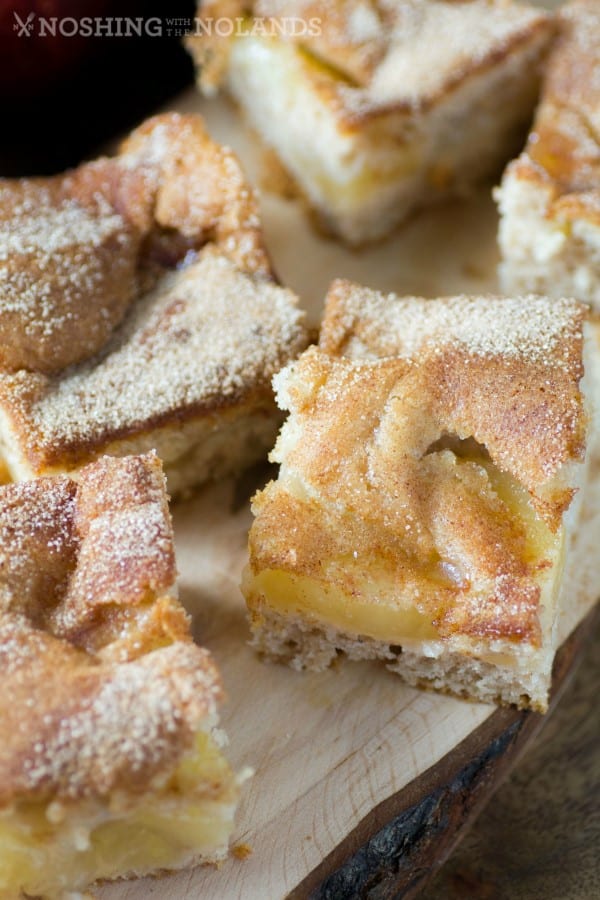 This is a very simple recipe using canned apple pie filling. It has lots of wonderful cinnamon in the base as well as a cinnamon sugar topping. These bars would make a great lunch box treat for the kids going back to school or an after school treat when they get home. My daughter adores apple pie so this was a hit with her!!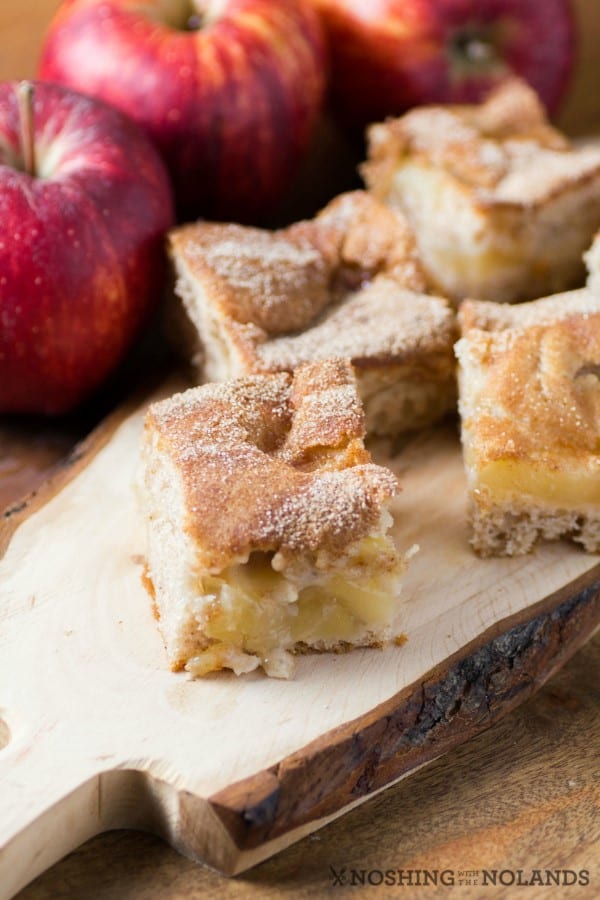 These bars are more cake like rather than a crunchy bottom bar that you might be used to but still can be picked up to be eaten. Serving these with a scoop of ice cream, would make them the perfect dessert too!!

Easy Apple Cinnamon Pie Bars
A simply delicious apple cinnamon pie bar that is easy to make and welcomes in fall!
Ingredients
1¾ cups all-purpose flour
2 tsp. baking powder
pinch of salt, nutmeg and cloves
1 tsp. cinnamon
2 eggs
¾ cup sugar
½ cup canola oil
½ cup milk
1-19 oz. apple pie filling
Topping
2 Tbsp. sugar
1 Tbsp. brown sugar
1 tsp. cinnamon
Instructions
Preheat oven to 350F. Grease a 9x13" pan, set aside.
In a medium bowl add the flour, baking powder, salt, nutmeg, cloves and cinnamon. In another bowl beat eggs and sugar together, add in oil until mixed. Slowly add in the flour mixture, alternating with the milk.
Place just over half the batter in the bottom of the prepared pan. Dollop spoonfuls of the apple pie filling over the batter. Drop spoonfuls of batter onto the apples. Spread to cover.
Mix the cinnamon and sugars together for the topping. Sprinkle over top of the batter. Bake for 40-60 min. until golden browned. Cool completely on a rack and then cut into squares to serve.