Country Style Smashed Garlic Potatoes
Do you get your kids into the kitchen? Our daughter has been a Little Chef from a young age. At The Little Potato Company they believe that potatoes can help feed the world and a great place to start is getting youths into the kitchen. Today we made these very easy Country Style Smashed Garlic Potatoes. With a little guidance any young chef can easily make this dish and have fun with it too!
Creamer potatoes are an excellent way to get your kids to eat more vegetables also! They are a fantastic source of potassium, Vitamin C, antioxidants, dietary fibre, and other vitamins and minerals, including iron. Best of all they taste fabulous and your kids won't put there noses up to eating them again and again. They will ask for more!!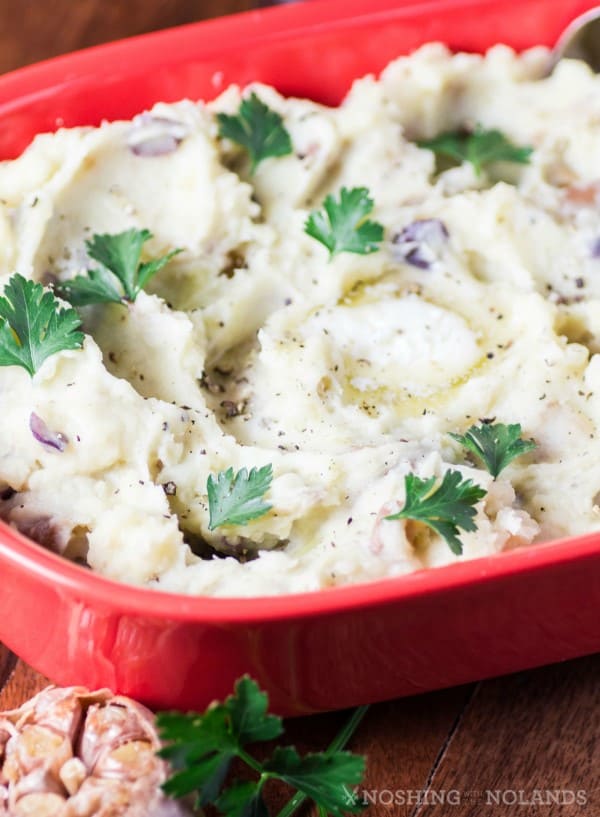 Working with The Little Potato Company's Creamer potatoes are super easy. They come pre-washed and ready to use, no peeling required, even for mashed potatoes. This dish with the mashed potatoes and roasted garlic had an almost sweet corn-like flavoring to them, just amazing!!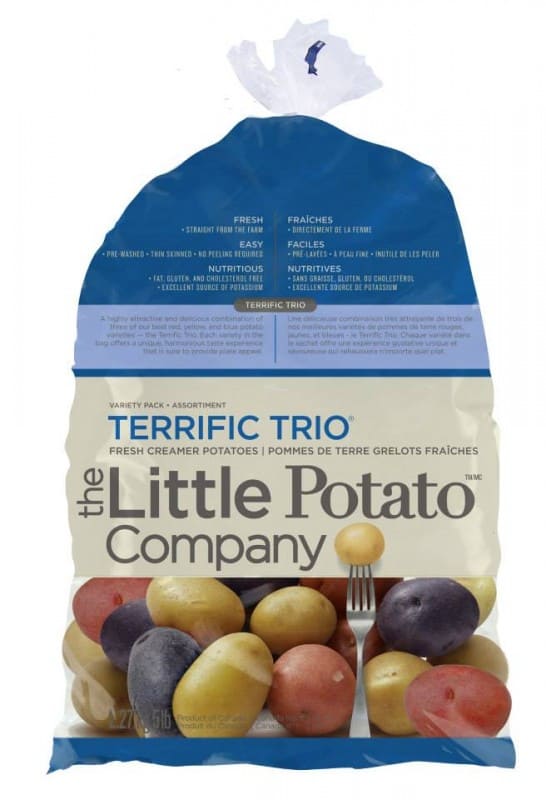 These Country Style Smashed Garlic Potatoes are rich with cream and butter and any little chef would be proud to serve these. Roasting garlic is simple to do and adds a wonderful taste to smashed potatoes like these ones!!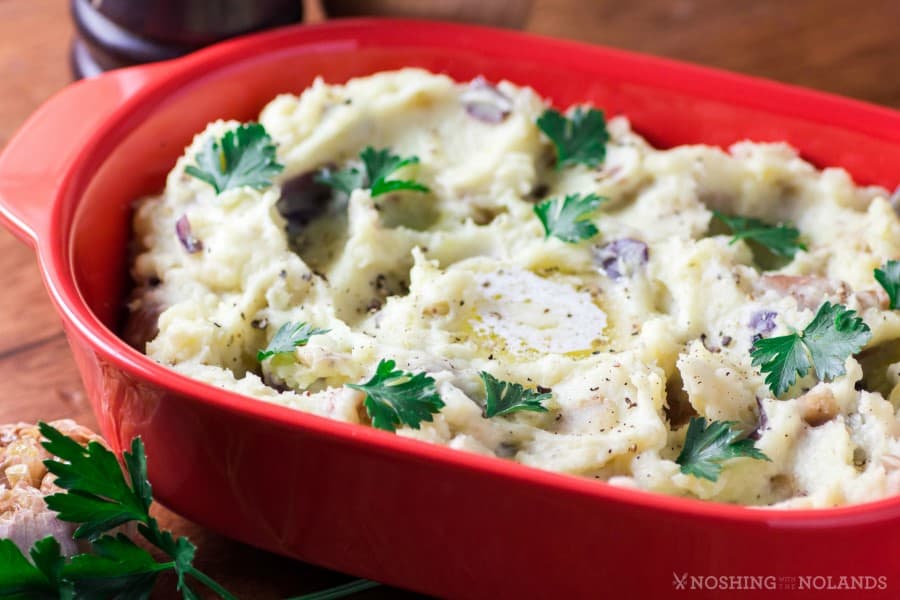 Like I said I have had my daughter in the kitchen cooking with me for years. It is a great way to get kids to eat things that they think they don't like. If they prepare dishes themselves they are way more apt to try something new. Here are some tips to help you get your kids into the kitchen in a fun and safe way.
How to make cooking with kids fun and safe:
Be safe. Teach kids how to use sharp tools safely, the dangers of hot stoves and ovens and always watch them.
Be clean. Teach your kids why, how and when to wash their hands and kitchen surfaces thoroughly to ensure a truly healthy experience.
Keep it simple. Choose recipes that are appropriate for kids. To find Little Chef Approved recipes for our Creamers, visit Recipe Central and search for Little Chef Approved recipes.
Don't rush. Allow a little more time than you would normally.
Be creative: Allow kids to pick a new vegetable. Try cutting them into interesting shapes or use colorful foods like our Something Blue Creamers.
Show them: then step back so they learn by doing. If they're struggling, ask if they want help.
Think like a kid: Create a kid-friendly kitchen so kids can work more easily. Add a sturdy stool to stand on or a drawer with utensils just for them.
Finally, in following these few tips your child will be well on their way to making wonderful dishes like these Country Style Smashed Garlic Potatoes!!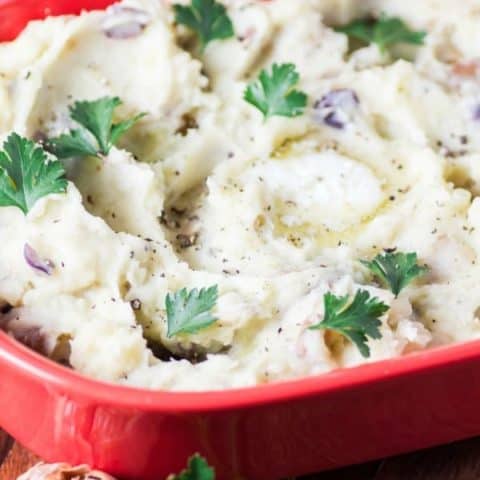 Country Style Smashed Garlic Potatoes
Yield: 4 servings
Prep Time: 10 minutes
Cook Time: 15 minutes
Total Time: 25 minutes
Ingredients
1.5 lb. Terrific Trio Little Potato Company potatoes
Salt and pepper
4 Tbsp. butter
1/3 -1/2 cup half and half cream
Parsley to garnish
Instructions
In a large pot of boiling salted water add the potatoes and boil for 15 min. or until tender. Remove from heat and drain. Squeeze the garlic head to extract the roasted garlic cloves. Mash the potatoes with the roasted garlic, butter, cream, salt and pepper. Serve garnished with parsley if you like and another dab of butter.