How To Roast Garlic
Do you know How To Roast Garlic? If you see it in a recipe do you skip the recipe because you think it might be too hard or you don't know how to do it? It is a super easy task and one that takes about a minute to prep.
I have a pretty terra cotta garlic roaster that was given to me as a gift. They are actually quite inexpensive and do make a great hostess gift but if you don't have one foil will work just as well.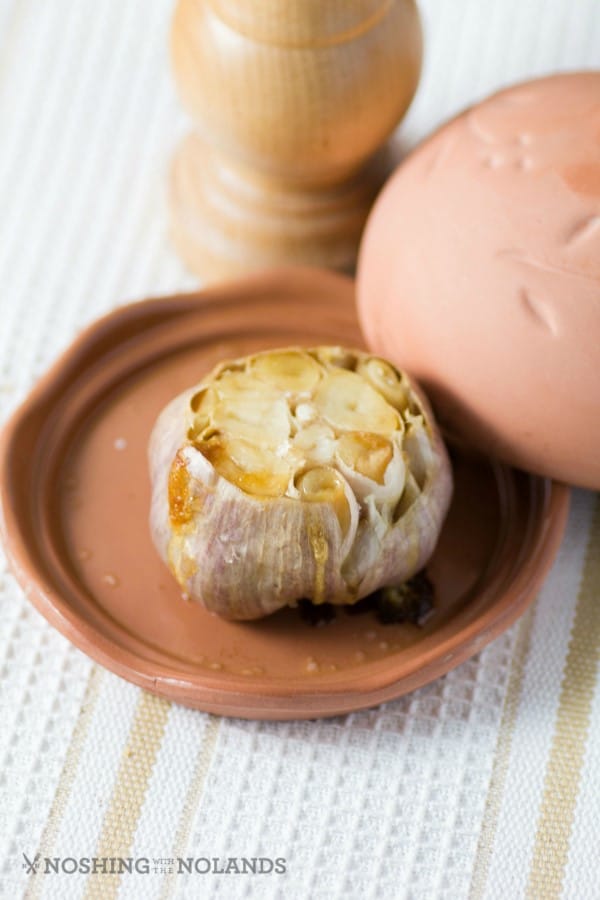 When you roast garlic it brings out its' sweetness and makes it entirely less pungent than when it is raw. Roasted garlic can be eaten on its' own on a cracker with cheese and it is excellent!
Once cooked the garlic is just squeezed out of head of garlic. It then can be stored in an airtight container in the fridge so you have it ready to used.
What Do You Use Roasted Garlic For?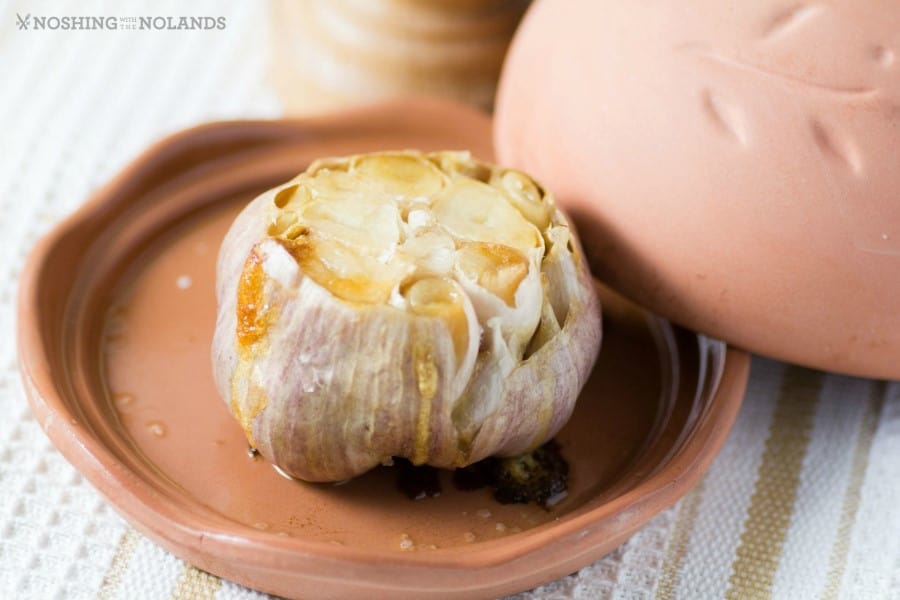 Now you are ready to use your garlic and it goes great in mashed potatoes, dressings, in hamburgers, on steak, in butter for garlic bread, added to soups, or a spread for sandwiches, mash it with herbs and olive oil for a great dip for crusty bread. The list goes on and on.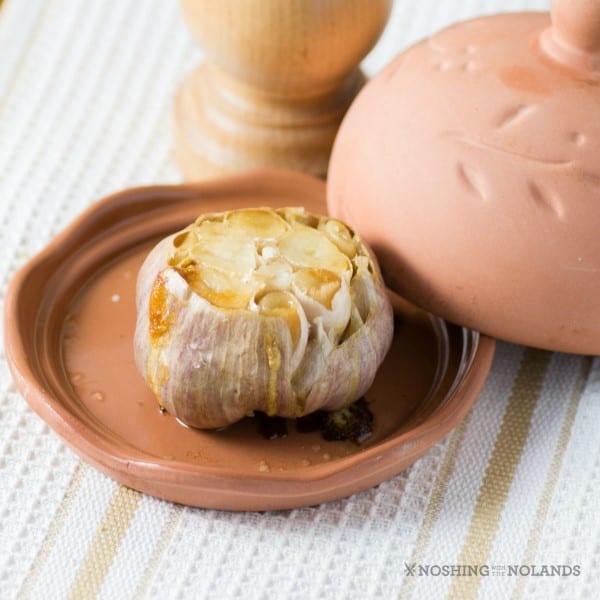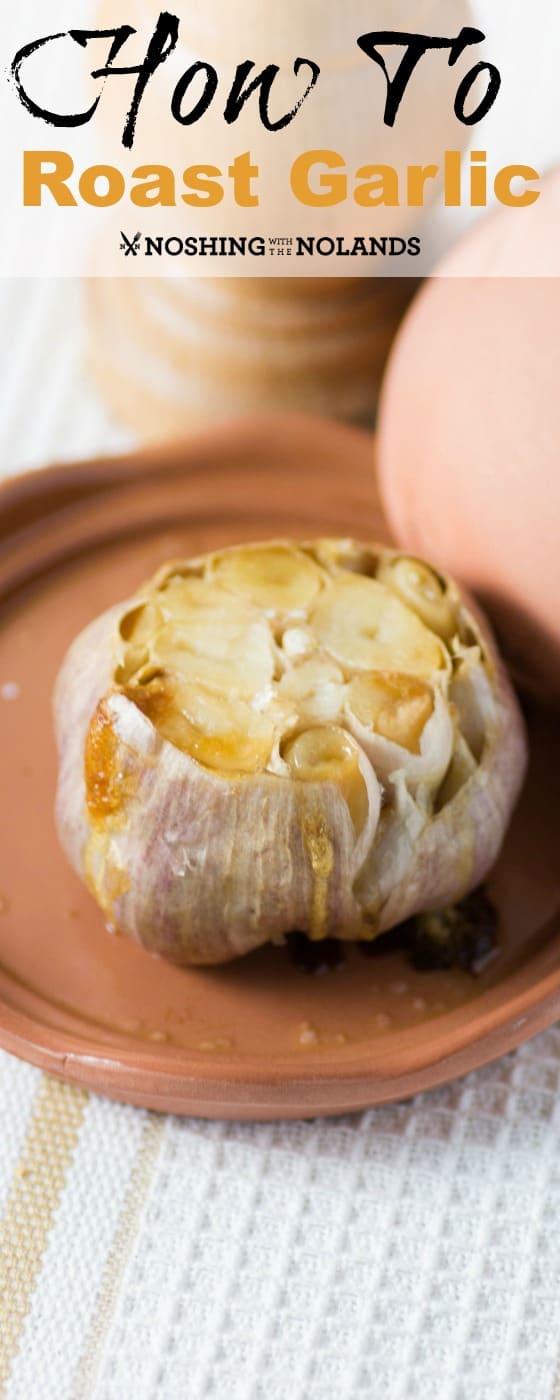 How To Roast Garlic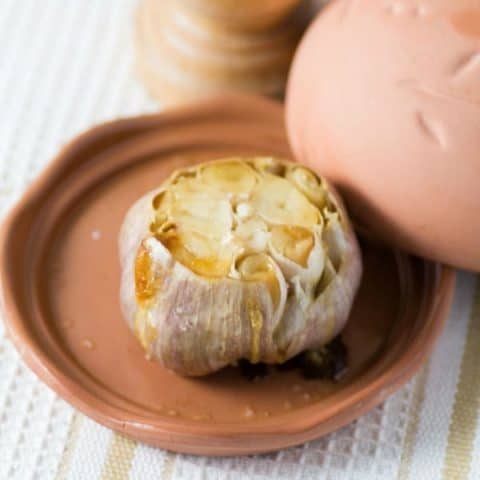 How To Roast Garlic
Yield: 1 head of garlic
Prep Time: 2 minutes
Cook Time: 45 minutes
Total Time: 47 minutes
Roasted garlic is so easy to make, come and learn how and to see how to use it.
Ingredients
1 head of garlic
olive oil
Kosher salt
Instructions
Preheat oven to 350F. Slice the top 1/3 off of a head of garlic. Drizzle with a small amount of olive oil like 2 tsp. Top with Kosher salt. Bake in a garlic roaster or foil for 35-45 min. or until soft. Squeeze the garlic from the head and store in an air tight container in the fridge for 2 days. If you want to keep it for longer pour olive oil over and it will keep for 2 weeks. Otherwise is freezes well too.