There is a little story behind this Amish Peanut Butter Pie. We were down in Sarasota, Florida for spring break and came across Yoder's for pie in a small Amish village that is right in the center of Sarasota. A surprising site to see with all the affluence of Sarasota but also very refreshing. We stopped in for pie and really enjoyed it, I had their pecan, Amber the apple and Ken indulged in a Shoofly Pie.
Also, try our Old-Fashioned Oatmeal Pie, Best Homemade Cherry Pie, or a Lemon Meringue Pie; they are all classics.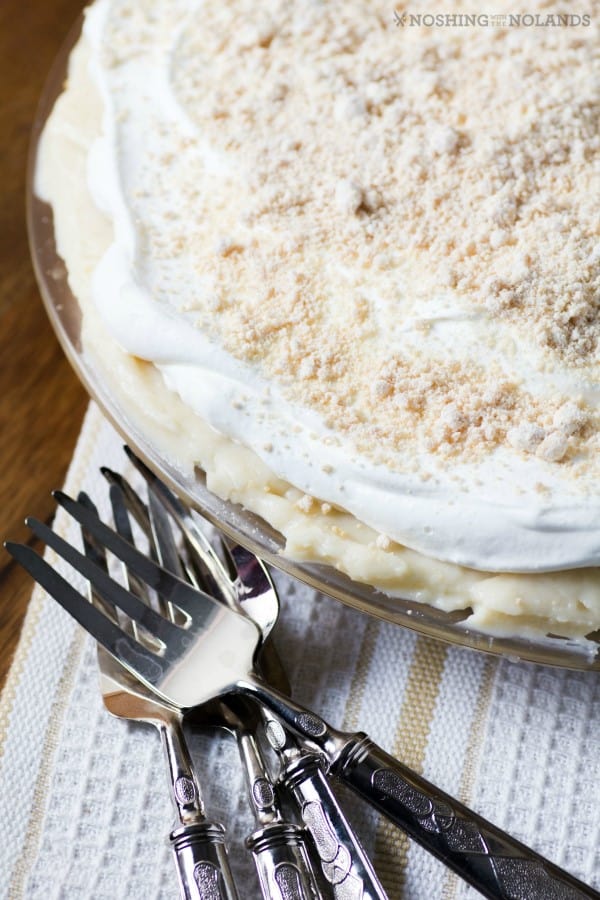 We have now done a rendition of our own pie. I have never had a peanut butter pie so I was very intrigued to try. Ken is the pie guy in this house so he went right into making this for us. One of the big things we changed up was the crust as they do a traditional pie crust for the bottom but I love a graham cracker crust with a custard pie much better. We also recently had developed a really delicious graham cracker crust with a little nutty addition. Want more peanut butter? Try our classic Peanut Butter and Jelly Cookies for another great treat!
We are huge fans of peanut butter here, all three of us love it, so this pie we knew would be an instant hit. Delicious and creamy with a nutty topping and a surprise peanut butter layer in the middle.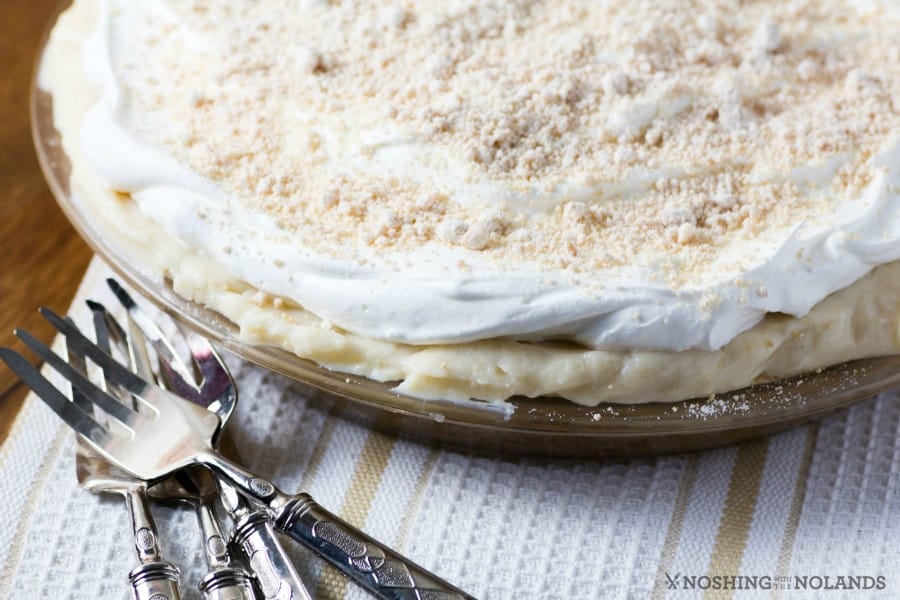 This is a lovely pie and one fit for any occasion. It will be gobbled down by young and old with it's scrumptious pudding inside. It is delicate on the peanut butter, not overwhelming at all.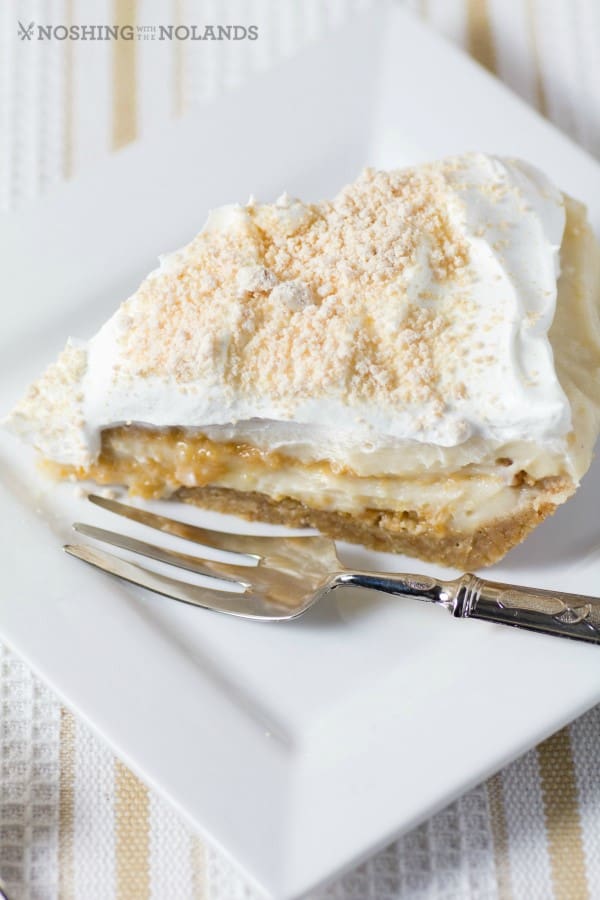 Can I cut you a slice? It really is heavenly!! Our daughter who is not a big fan of cake would take a slice of pie any day and who wouldn't, look at that gorgeous pie!!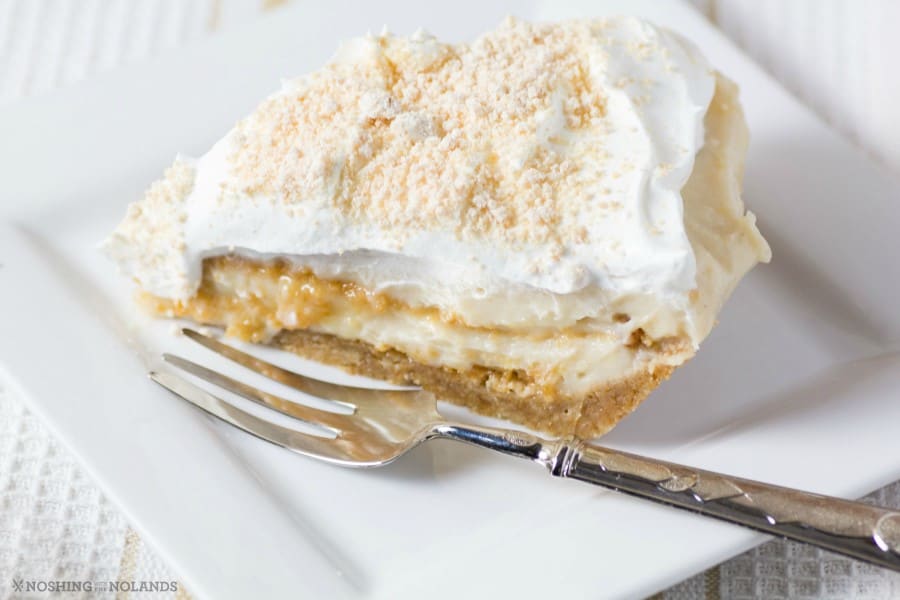 I think the graham cracker crust works perfectly with this pie, give it a try. It is very easy to make and if you are a peanut butter lover you will so enjoy this pie!!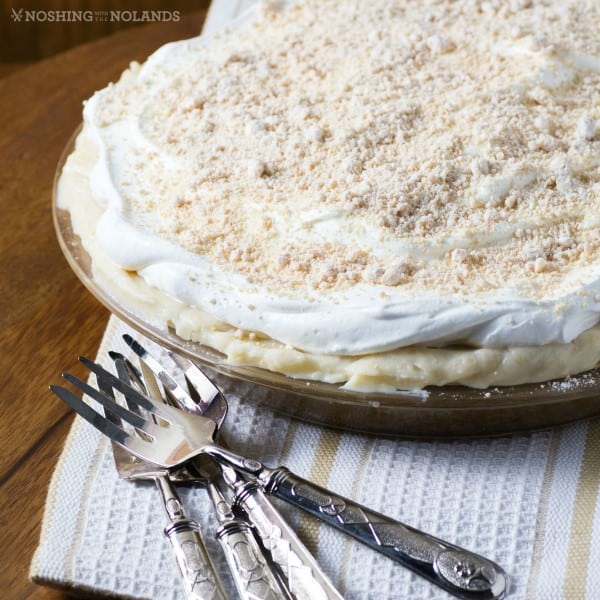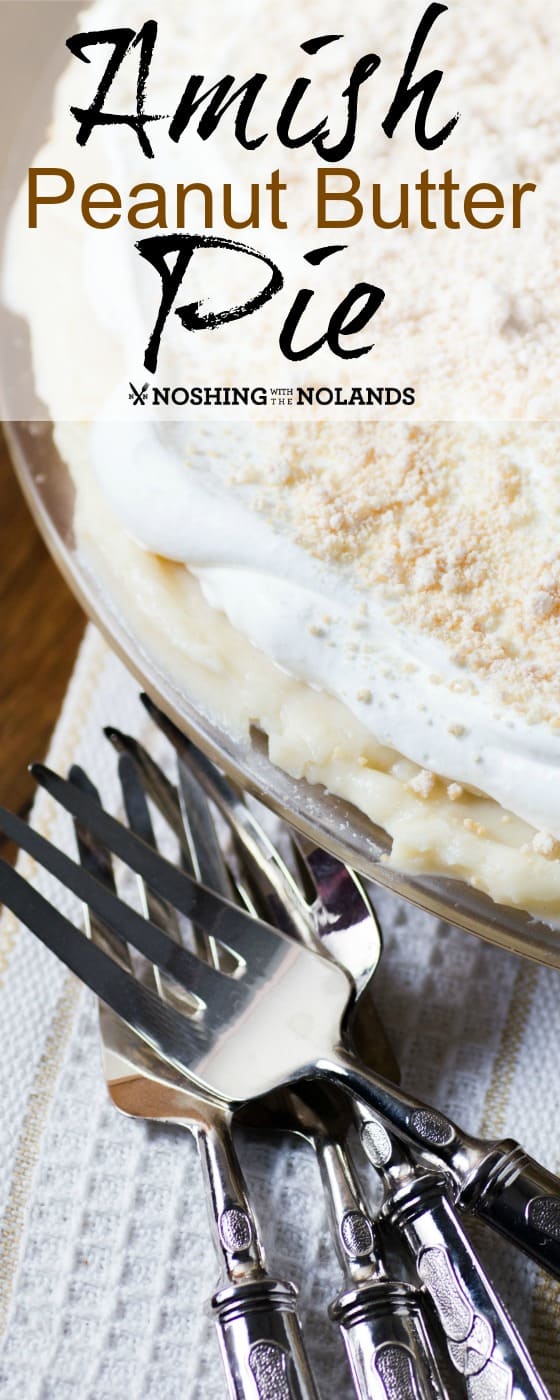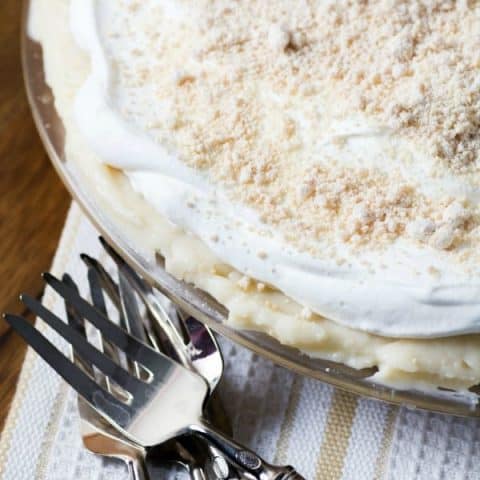 Amish Peanut Butter Pie
Yield: 8-10 slices
Prep Time: 20 minutes
Cook Time: 15 minutes
Total Time: 35 minutes
A gorgeously creamy peanut butter pie with a nutty graham cracker crust!
Ingredients
Graham Cracker Crust
1½ cups graham cracker crumbs (gluten free if needed)
½ cup ground almonds
½ cup butter
Pudding
1 cup cold milk
1/2 cup cornstarch
1 tsp. salt
1 tsp. vanilla
3 egg yolks
3 cups milk
3 Tbsp. butter
2/3 cup sugar
1/4 cup smooth peanut butter
Crumb Mixture
1 cup powdered sugar
1/2 cup crunchy peanut butter
2 cups whipped toppping
Instructions
For the graham cracker crust. Preheat oven to 325F. Mix the graham crumbs with the ground almonds. Melt the butter and add, mixing well. Press into a the base of a 9" pie plate. Bake in the oven for 10 min. Cool.
In a small bowl whisk together the cornstarch, salt, 1 cup milk, egg yolks and vanilla until smooth, set aside.
Heat the remaining 3 cups of milk, butter, peanut butter and sugar in a medium saucepan until just before boiling. Add a cup of the hot milk mixture to the cornstarch mixture, slowly while whisking and then add it to the rest of the hot milk, slowly while whisking. Continue to heat until mixture thickens. Remove from heat and let cool and then chill with plastic wrap directly onto the pudding to prevent a skin.
Mix powdered sugar and peanut butter together using a mixer until crumbs form.
When pie crust and pudding is cooled, add a layer of crumbs to the crust, reserving just over half. Add the pudding into the pie shell. Place on another layer of crumbs, reserving some for the topping. Top with the whipped topping and the reserved crumbs. Let cool further and then serve.
Nutrition Information:
Yield: 10
Serving Size: 1
Amount Per Serving:
Calories: 508
Total Fat: 31g
Saturated Fat: 12g
Trans Fat: 1g
Unsaturated Fat: 16g
Cholesterol: 97mg
Sodium: 573mg
Carbohydrates: 51g
Fiber: 3g
Sugar: 29g
Protein: 11g