Have you ever had BBQ Shrimp before? I don't mean grilled shrimp but southern BBQ Shrimp. This Ruth's Chris Copycat BBQ Shrimp recipe doesn't go anywhere near a grill or barbecue but is done in a cast iron pan on the stove top. Ruth's Chris has some amazing recipes that I love replicating, we have done quite a few now on the site. This one is just about the best thing I have ever had with shrimp though. Truly an amazing experience. I think it is related to BBQ because of the wonderful sauce that these shrimp are in, spice, garlic and butter, you really can't go wrong. We love a shrimp scampi but this shrimp is on a whole new level.
To take this over the edge Ruth's Chris serves them from appetizer to entree and for your dinner selection they add in roasted garlic mashed potatoes. Heavens this dish will just blow your mind!! We made this for a romantic night for two but it can be increased to 4 servings easily by doubling or taking away the potatoes for an appetizer. You are going to want to try this recipe, trust me, it is truly awesome!!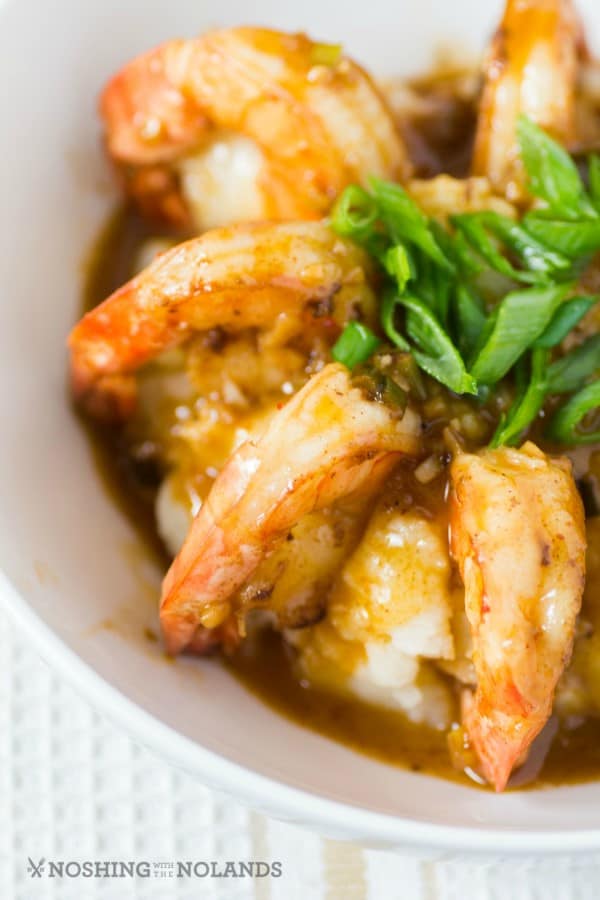 Ken dove into making this recipe with abandon. I do almost all the recipe development for you but Ken does a lot of the execution. He loves being in the kitchen with me or on his own.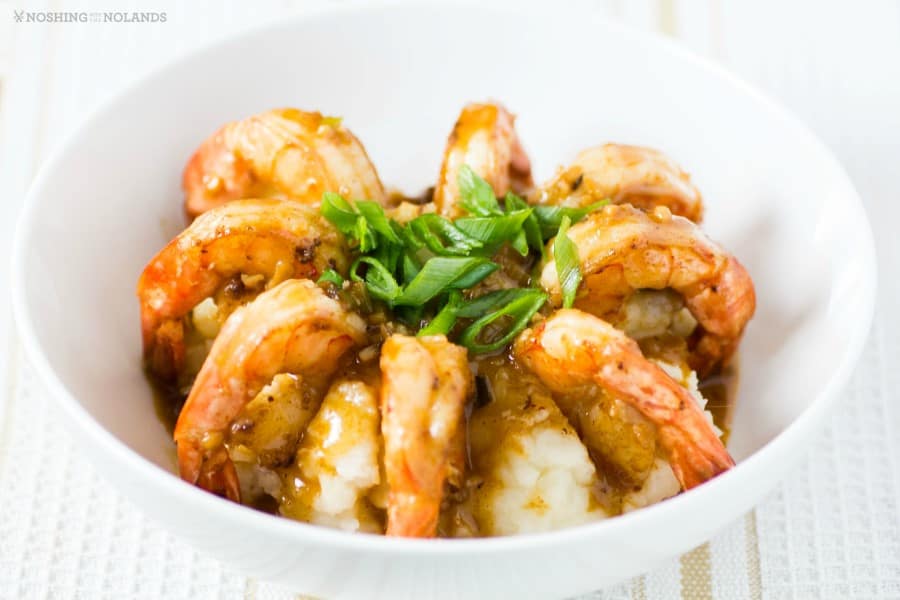 Sometimes this BBQ shrimp recipe is served with shell on shrimp and you just have to dive right in there getting your fingers and face all into that sauce. Well, at Ruth's Chris it is a bit more sophisticated and they just leave the tails on. Try this recipe today at your next BBQ, it will be a fast favorite and you will impress everyone with this amazing recipe. It would be great at anytime of the year too as it doesn't need grilling. I can see this being a favorite Valentine's Day treat.
Learn how to roast garlic with this handy RECIPE!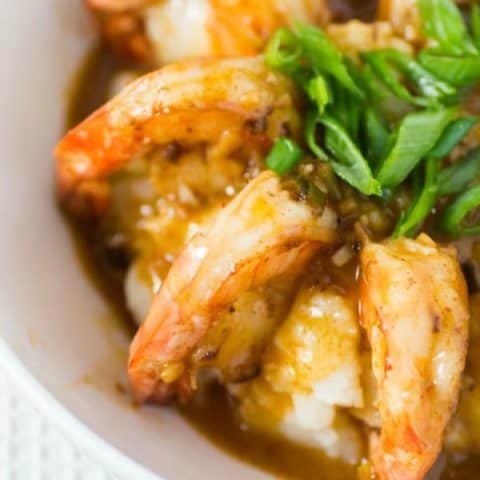 Ruth's Chris Copycat BBQ Shrimp
Yield: 2-4 servings
Prep Time: 10 minutes
Cook Time: 40 minutes
Total Time: 50 minutes
A Ruth's Chris Copycat BBQ Shrimp recipe that will give you amazing reviews from family and friends, from the delicious spiced butter sauce to the gorgeous roasted garlic mashed potatoes.
Ingredients
Roasted Garlic Mashed Potatoes
2 medium to large potatoes
2 Tbsp. butter
1/4 cup milk
1 large clove roasted garlic
Salt to taste
Shrimp and Sauce
20 large shrimp, peeled and deveined, tails left on
2 Tbsp. butter
3 Tbsp. green onions, chopped plus more cut on the bias for garnish
1/4 cup white wine
2 tsp. chopped garlic
2 Tbsp. Worcestershire Sauce
1/2 tsp. Tabasco sauce
1/4 tsp. cayenne
1/4 tsp. paprika
4 oz. butter
Salt to taste
Instructions
Boil and mash potatoes. Add in the butter, milk, garlic and salt. Set aside, keeping warm.
In a large cast iron pan over medium-high heat add the 2 Tbsp. butter and then the shrimp, cook until the shrimp is just done, stirring frequently. You may want to cook them in batches if you don't have a large pan. Remove shrimp and set aside.
Cook the green onions in the remaining butter for 1 minute, then add the wine and let simmer. Reduce by half, turn the heat to low and then add in the garlic, Worcestershire, Tabasco, cayenne pepper, paprika and salt. Cook for 1-2 min. Add in the butter in cubes slowly and stir after each addition to melt. Add the shrimp back in and toss to coat and heat through. Serve with roasted garlic mashed potatoes.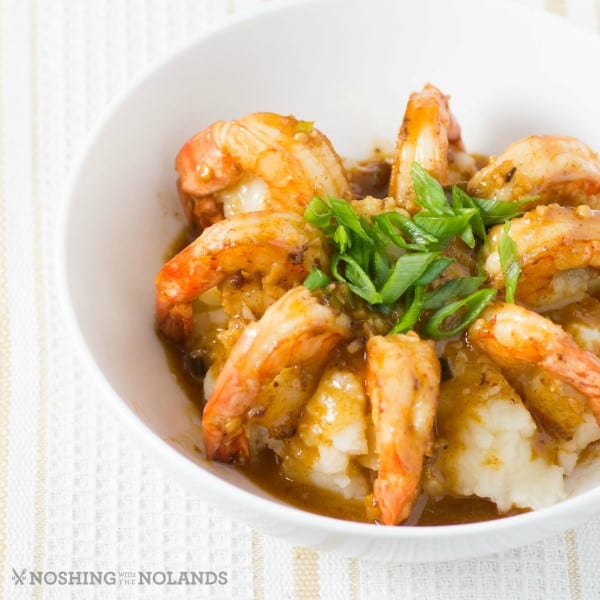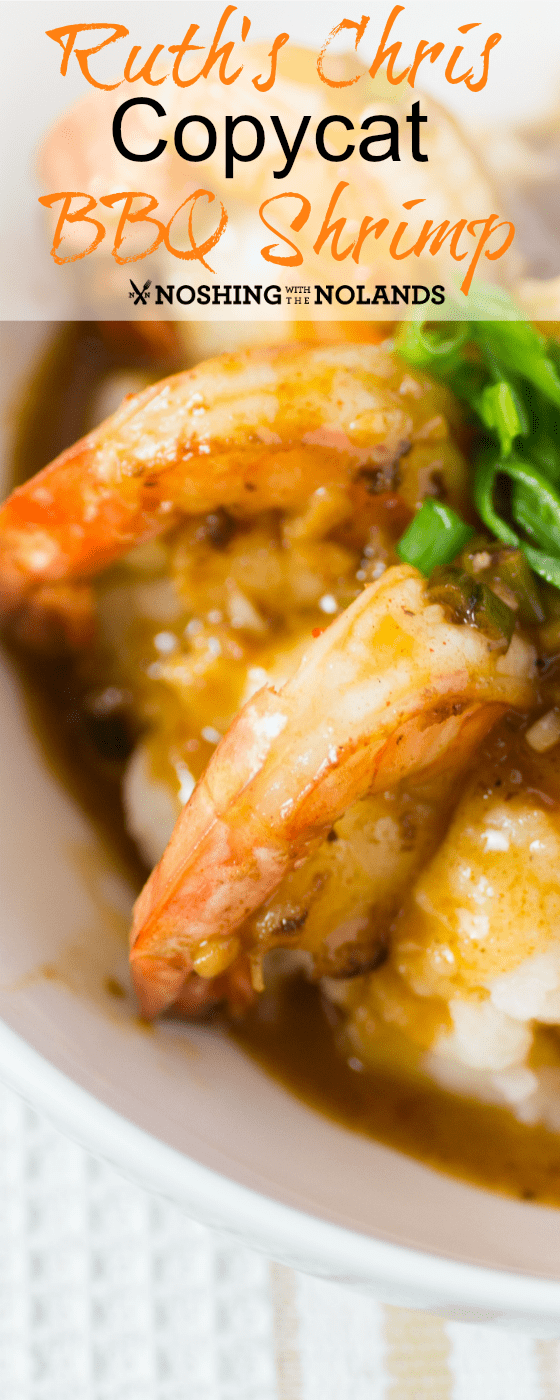 Here are some other Ruth's Chris recipes for you to try.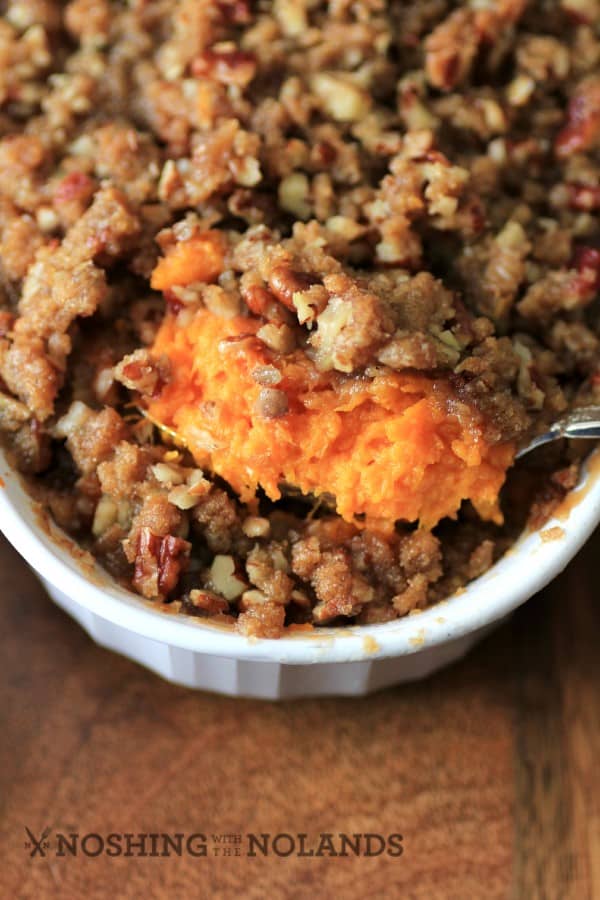 Ruth's Chris Sweet Potato Casserole, you will be making this for every occasion you can think of!!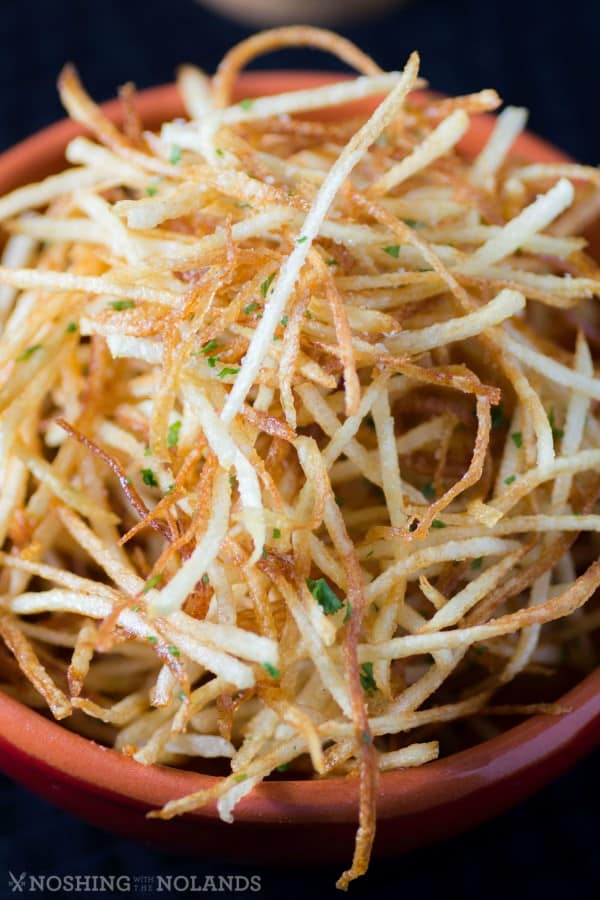 These Ruth's Chris Shoestring Fries will become a family favorite!