Ruth's Chris Copycat Sweet Potato Casserole
Have you had the pleasure to indulge at a Ruth's Chris Restaurant? I have and one of my favorite sides is this Ruth's Chris Copycat Sweet Potato Casserole. Now you can make this amazing side at home and enjoy all its divine flavors. This would be a highlight on any Thanksgiving or Christmas table and is always one of our faves!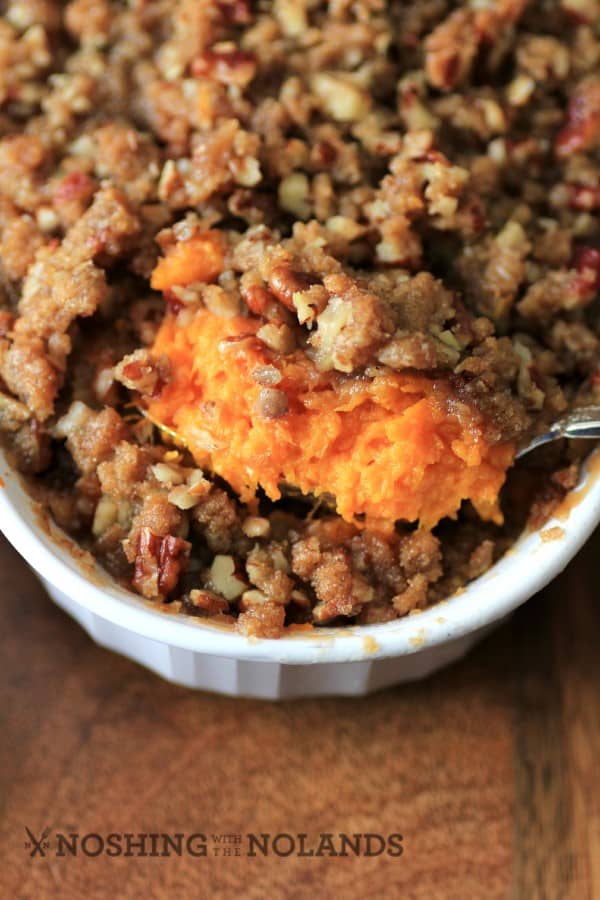 Crispy sweet pecan topping with creamy sweet potatoes underneath, even a person who doesn't like veggies will be diving into this dish. It is the perfect accompaniment to turkey or other meats. It is comforting and screams the holidays!!
Everyone will be wanting seconds of this dish so you can make extra by doubling the recipe. This screams comfort food for the holidays or anytime.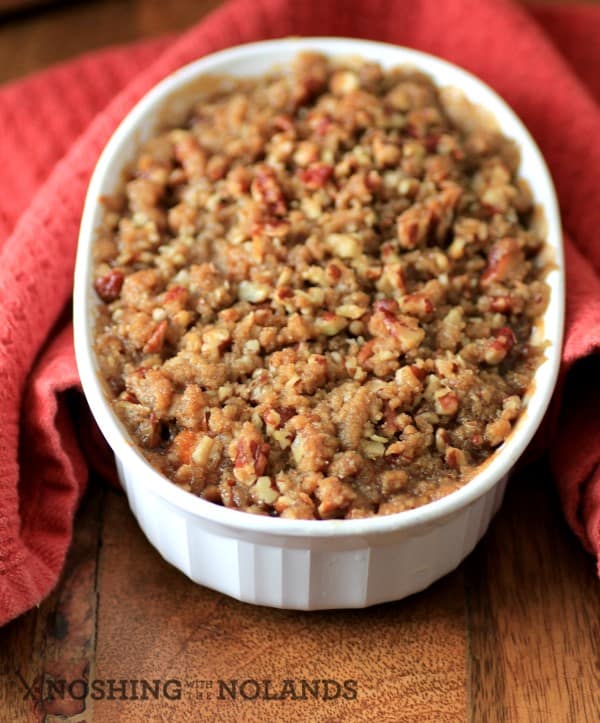 This can also be made ahead and then the topping added on and warmed in the oven. You will get rave reviews from everyone who tries this!! If it already isn't a family favorite for the holidays it soon will be. INDULGE, ENJOY AND CELEBRATE!!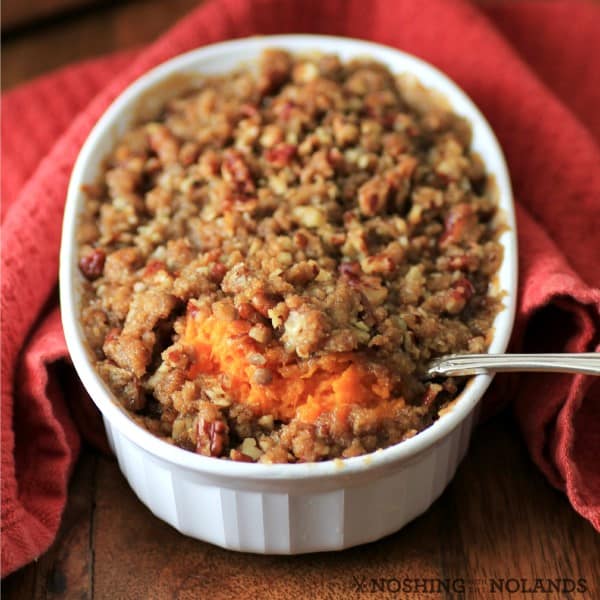 The Recipe
Ruth's Chris Copycat Sweet Potato Casserole
Ingredients
2 large sweet potatoes, baked until very tender, peeled and mashed (about 3-4 cups), they take about 60 min. at 350F.
3 Tbsp. butter
2 Tbsp. ½ and ½ cream (10%)
Salt to taste
Pecan Topping
½ cup brown sugar
¼ cup all purpose flour
1 cup pecans, chopped
⅓ cup butter
Instructions
Mashed soft baked sweet potatoes with the butter, cream and salt. Place them in 3-4 ramekins or one larger dish. Mix the brown sugar, flour and butter together until crumbly, add the pecans and place on top of sweet potato. Bake at 350F for 20min. or until the edges are bubbling and the topping lightly browned. Serve immediately.
Note: This can be made ahead. Leaving the topping off until you are about to put it in the oven. If it is made ahead you will need to bake for an additional 10-15 min. or until heated through.