My neighbor asked me for a Poppycock recipe last year and I said I had never made poppycock before. She near fell over!!! Never made poppycock??!!! No, for some reason I hadn't. My first kick at the cat was not very successful last Christmas, so I put Ken on the job now to do his best. It was a busy night but I put my 2 cents worth in and he made a delicious poppycock. You and I now have a great poppycock recipe for any occasion!!! It makes a lot but if you are going to the trouble might as well make double.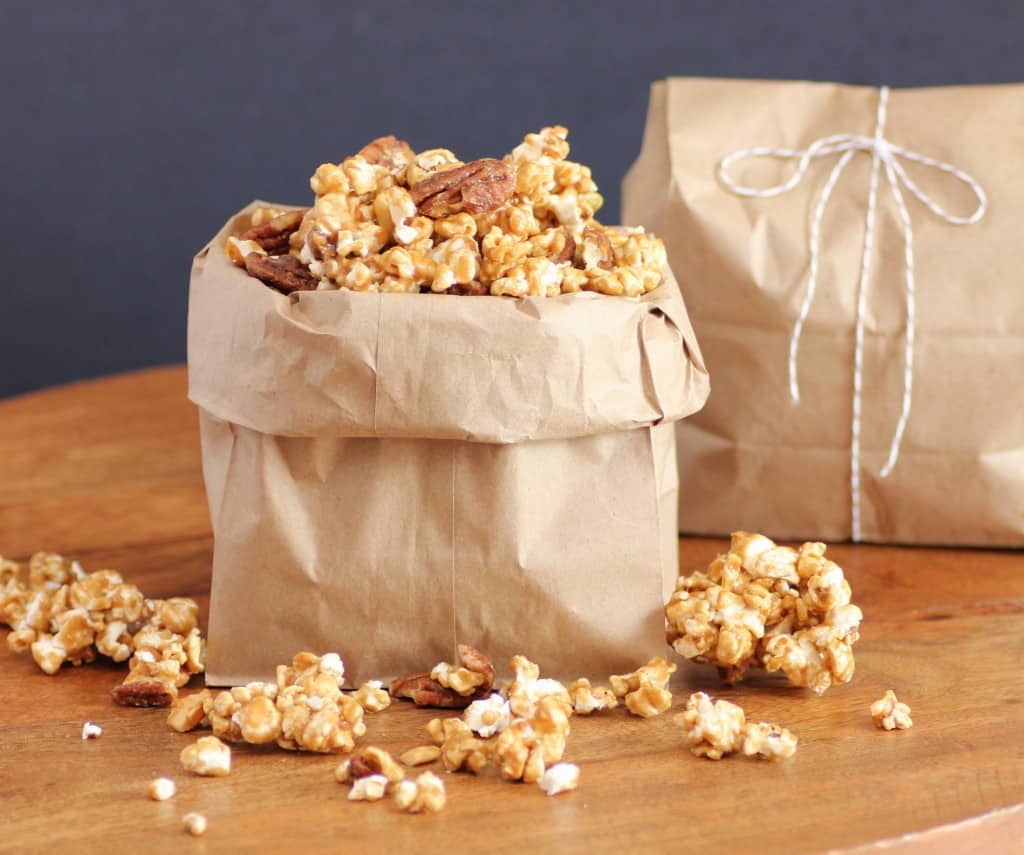 Ingredients
24 cups popped popcorn
2 cups brown sugar
1 cup butter
1 cup corn syrup
2 tsp. vanilla
1 tsp. baking soda
4-5 cups mixed roasted unsalted nuts
Salt to taste
Instructions
Preheat oven to 225F. Place popped popcorn in two large roasting pans and divided nuts among the two pans. Salt the popcorn. In a large saucepan bring butter, sugar and syrup to a boil, stirring constantly. Let boil for 5 min. on medium heat without stirring. Remove from heat and add vanilla and baking soda. Pour over the popcorn and stir to coat.
Place the roasters in the oven. If they both don't fit you will have to bake one and then the other or you can halve the recipe. Stir every 10 min. so that the mixture does not burn. Bake for 1 hour. Let cool completely and then store in Ziploc bags or sealed containers. Yum!!