MWM – Grandma's Potato Salad
We love a great potato salad here at Noshing With The Nolands. This has been a very popular recipe and post, MWM – Grandma's Potato Salad, so I decided to share it with you again. A great potato salad can carry you right into fall BBQ's, gathering and parties. So for Mouth Watering Mondays I pulled this from the vault for you to see again.
I recently made this for a backyard BBQ and not a scoop was left. One of guests beside me made a potato salad sandwich with some, that was something I had not seen before!! She said that it was really good and just like her grandmother used to make. Well, that proves it then, this is really Grandma's Potato Salad!! It is how my grandma used to make it too!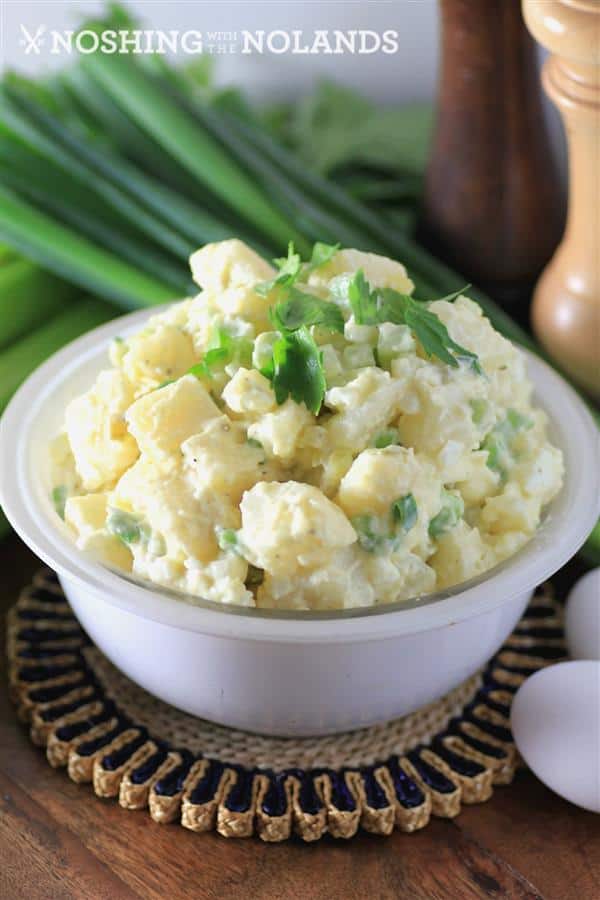 Potatoes, eggs, great mayonnaise and then the crunch from celery and the wonderful oniony taste of green onions makes the perfect salad. Plus, I added in a little something extra too! Come and pop over to the original post to see the recipe and my little addition. Everyone loves potato salad, this will be a hit in your household too!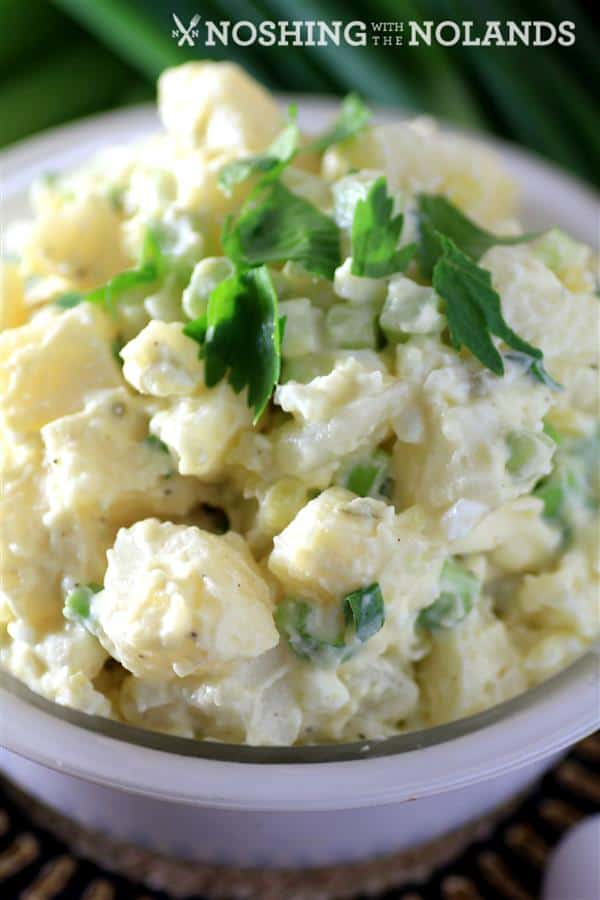 The dressing is what really makes the salad. I always add in dried mustard just like my grandmother did. I watched her make this many times. She never had a recipe she followed, always a pinch of this and a mouthful of that she would say!! Never saw her even write out a recipe, it was what she learned when she was growing up. She was from Ireland, so a great many recipes that she made included the beloved potato!! She also loved to make potato pancakes and potato scones, both of those recipes are truly amazing too.
So come on over to the original post and get the RECIPE!!